Classic Semi Homemade Coleslaw
Instead of spending time shredding tons of cabbage and carrots why not try this easy to make Classic Semi Homemade Coleslaw first? This creamy coleslaw is super easy to make and compliments any savory main dish. Perfect for barbecues and potlucks. I love adding this sweet salad on top of pulled pork sandwiches. It also makes the perfect side dish to a big juicy burger.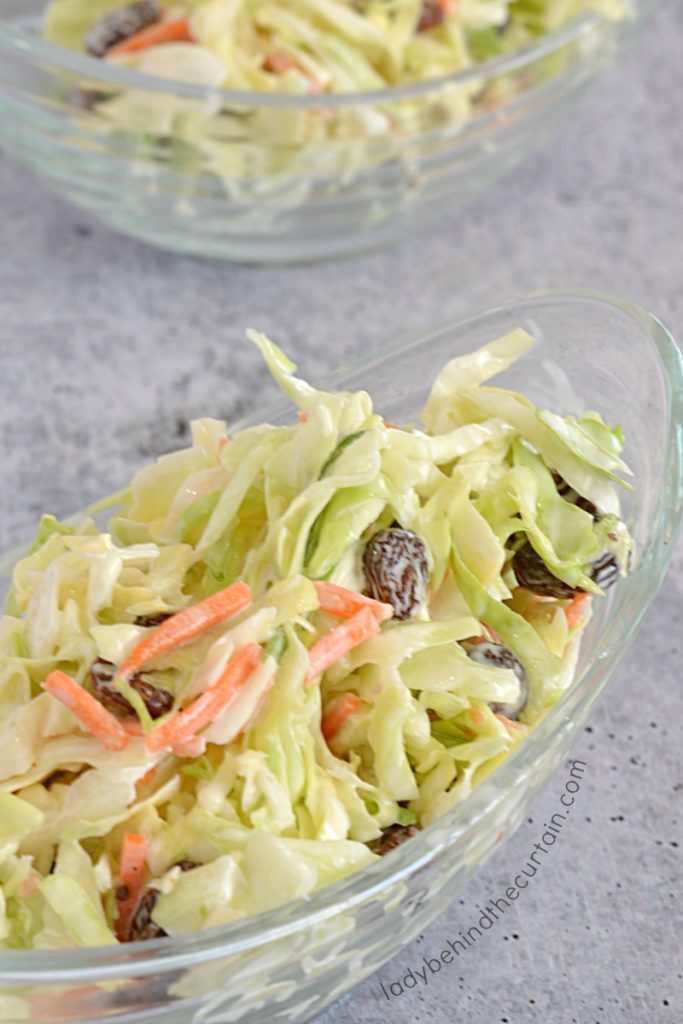 This Classic Semi Homemade Coleslaw is a big salad and can feed up to 12 people. Growing up our coleslaw was always sweet with no vinegar. My family likes their coleslaw simple…cabbage, mayo, sugar, raisins. How does your family like their coleslaw?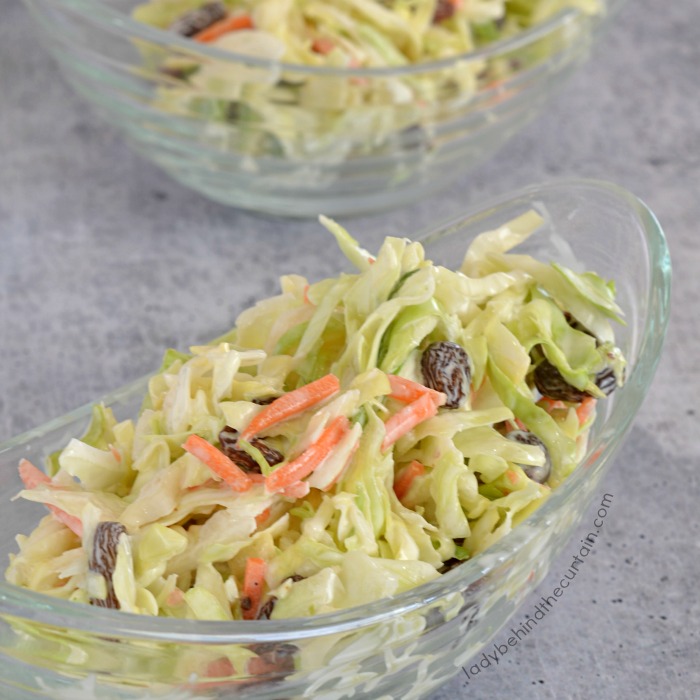 WHY ON SMOKED PORK SANDWICHES?
The slaw provides crunch and a contrast to the pork. Everyone loves a good sweet and savory combo and that's exactly what coleslaw on a pulled pork sandwich provides. Click here for my favorite pulled pork recipe—->>>>THE PERFECT SMOKED PULLED PORK SANDWICHES.
LET ME KNOW IN THE COMMENTS…WHAT TEAM ARE YOU? COLESLAW OR WITHOUT?
Don't buy your coleslaw at the deli! This version is way better! Plus, you control the ingredients! There are two versions for this recipe. A light version and a full calorie recipe. Both still offer great old fashioned coleslaw flavor and is better then your favorite deli! Maybe I should say there are THREE versions. I also have MY version. A combination of both the light and the regular. Customize your coleslaw with ingredients and calories!
MORE COLESLAW RECIPES
HAWAIIAN PINEAPPLE COLESLAW 2. ASIAN COLESLAW 3. LIGHT BLUEBERRY COLESLAW

NEVER MISS A POST
Sign up for my newsletter and receive my recipes and Etsy store updates in your inbox. Easy to see anytime and saved for safe keeping. Click here and sign up today—->>>>CURTAIN CALL NEWSLETTER
Recipes you might like that pair perfectly with coleslaw. BUTTER BURGER and PULLED PORK SANDWICHES.