I always keep a box of brownie mix on hand.  They're great for last minute entertaining.  These Company Brownies are the perfect example of what can be done to dress up an everyday treat.  Dripping with caramel and chocolate.  Topped with a crunchy sugared walnut.  Everything you like in one dessert!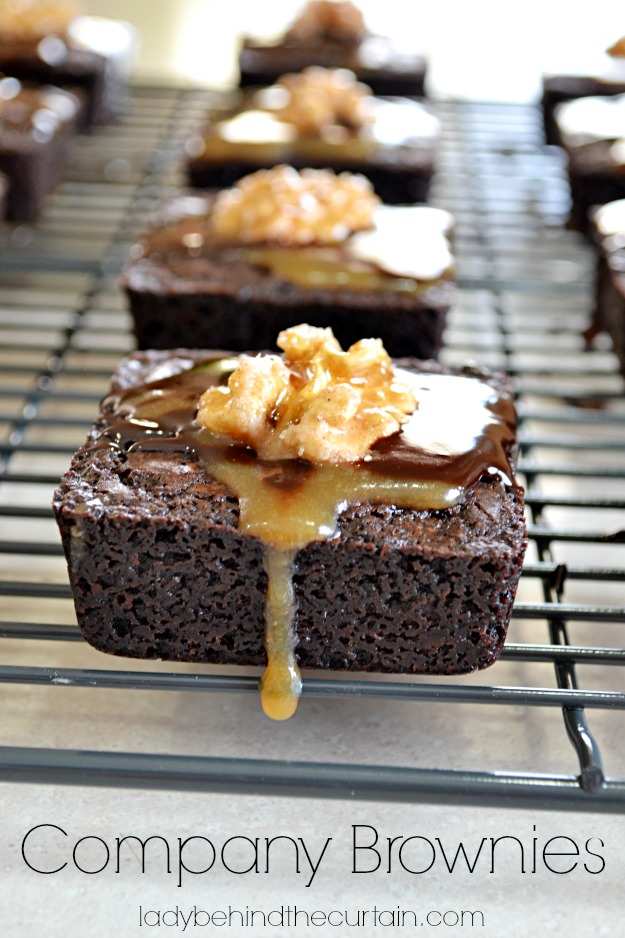 Brownies are the number one loved dessert.  Decadent and easy to make.  So, next time company is coming over why not dress this much loved dessert up a little?  By adding extra chocolate, caramel sauce and candied walnuts.  NOW THAT'S A DESSERT FOR COMPANY!
Create your own Recipe Box and save your favorite Lady Behind The Curtain recipes.  Make a Meal Plan with your favorite recipes and ZipList will automatically add the ingredients to a Shopping List.