Almond Joy Ice Cream: A light a creamy coconut ice cream base with lots of chocolate and almonds. This amazing easy to make ice cream requires no eggs. What does that mean? It means you can eat and make homemade ice cream the same day! If almond joy bars are your favorite candy bar then you are in for a treat. Transform your favorite candy bar into ice cream! Every bite is loaded with shredded coconut, almonds and chocolate!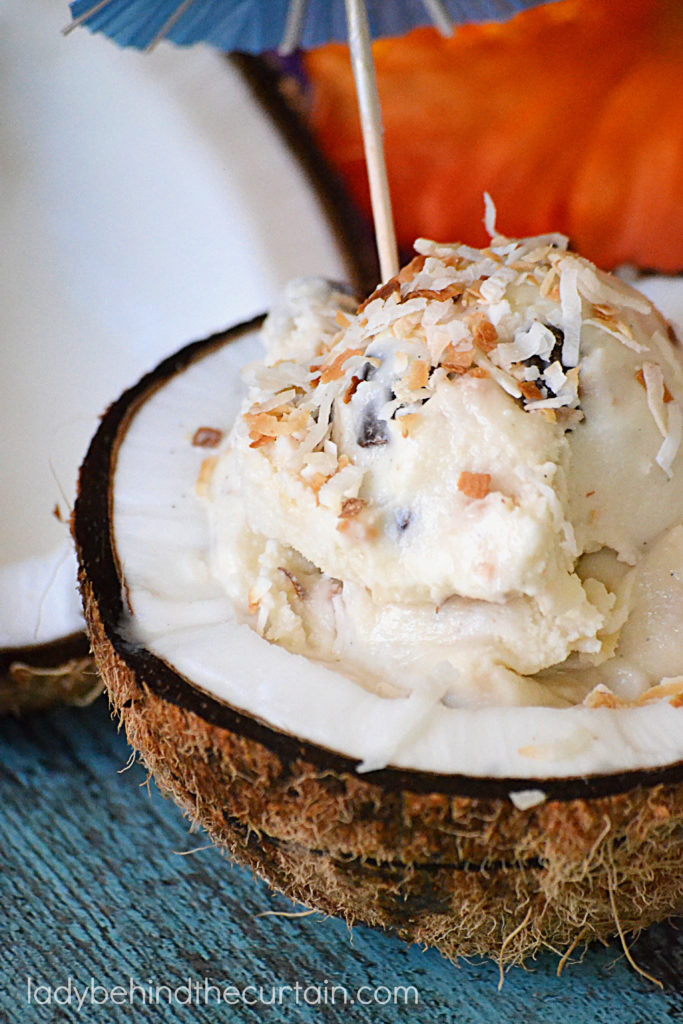 How to Make Toasted Coconut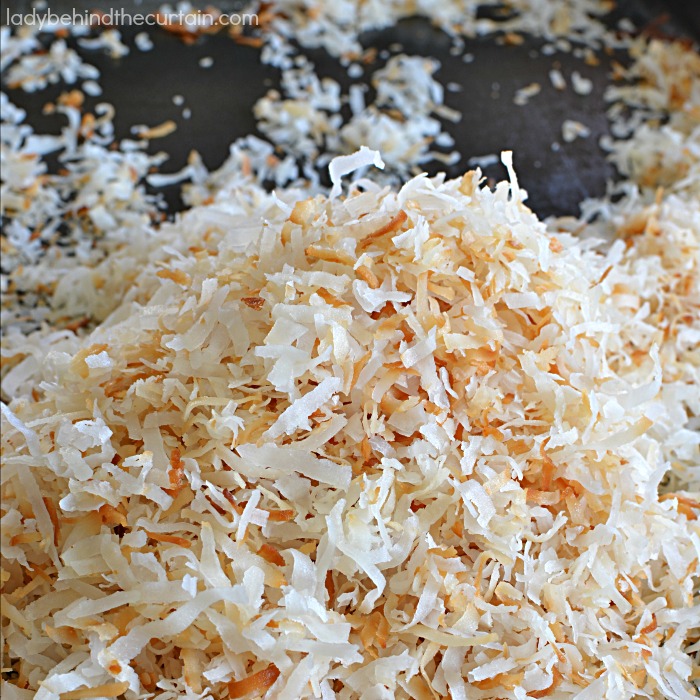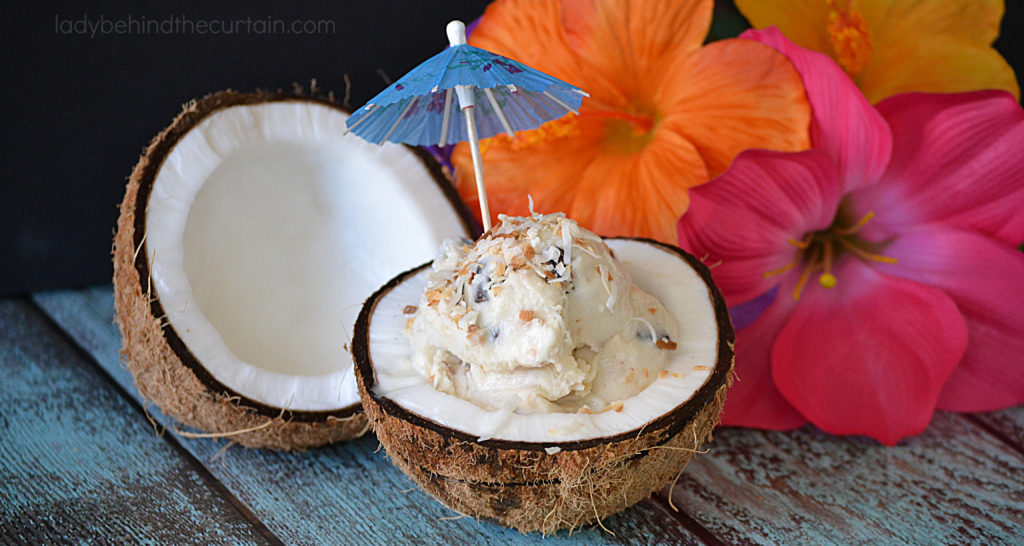 The Secret Ingredient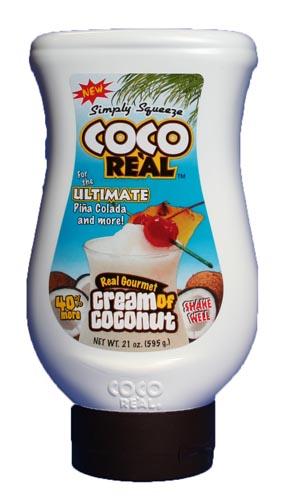 How to Make Homemade Almond Joy Ice Cream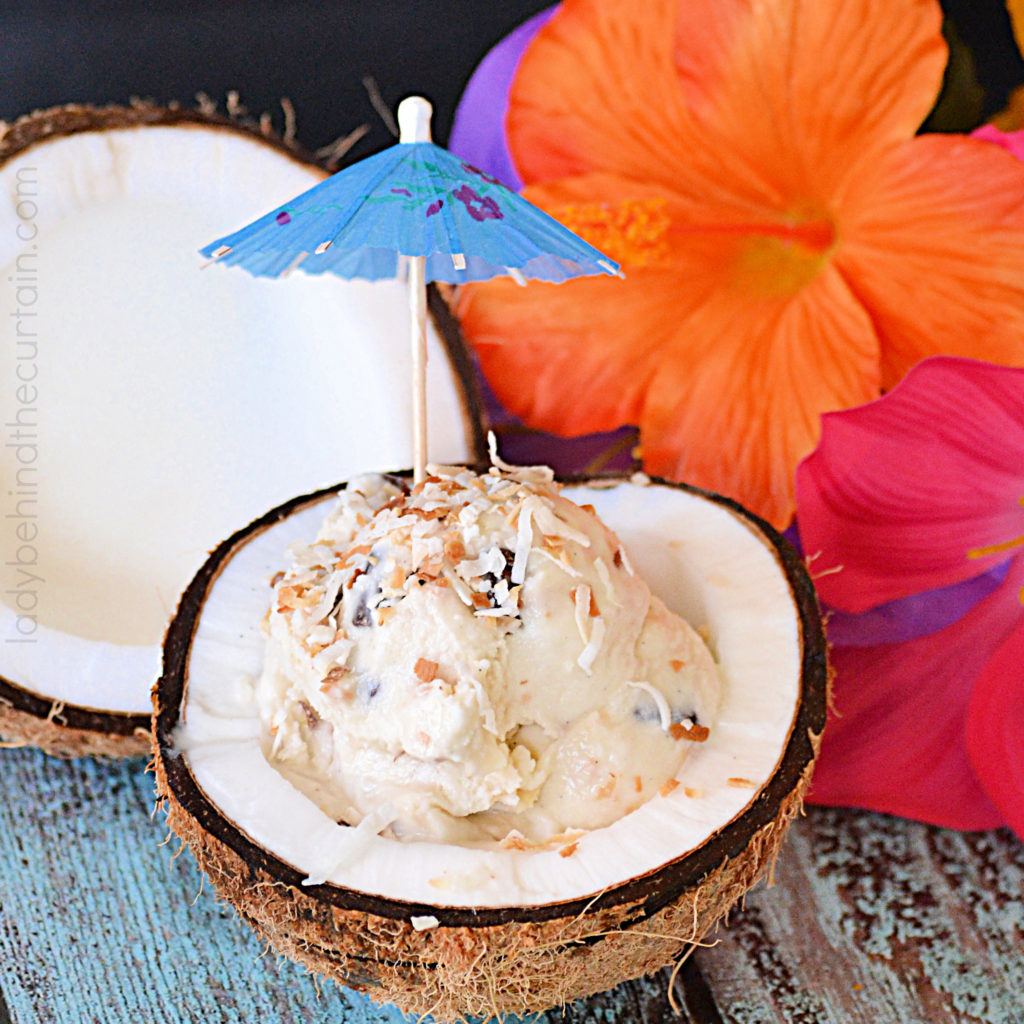 INGREDIENTS (full printable ice cream recipe below)

For the Almond Joy Ice Cream:
1 1/2 cups whole milk
1 1/8 cups granulated sugar
1 1/2 cups heavy cream
1 1/2 cups cream of coconut
1/2 cup toasted coconut
1 1/2 tablespoons vanilla paste of extract
For the Mix-Ins:
1/4 cup toasted coconut
1/4 cup plus 2 tablespoons roasted almonds, roughly chopped
1/4 cup plus 2 tablespoons chocolate chunk chips

INSTRUCTIONS

In a medium mixing bowl, use a hand mixer and on low speed combine the milk and sugar until the sugar is dissolved.
Stir in the heavy cream, coconut cream, toasted coconut and vanilla.
Turn the machine on; pour coconut mixture into ice cream maker.
Let mix until thickened, about 20 to 25 minutes.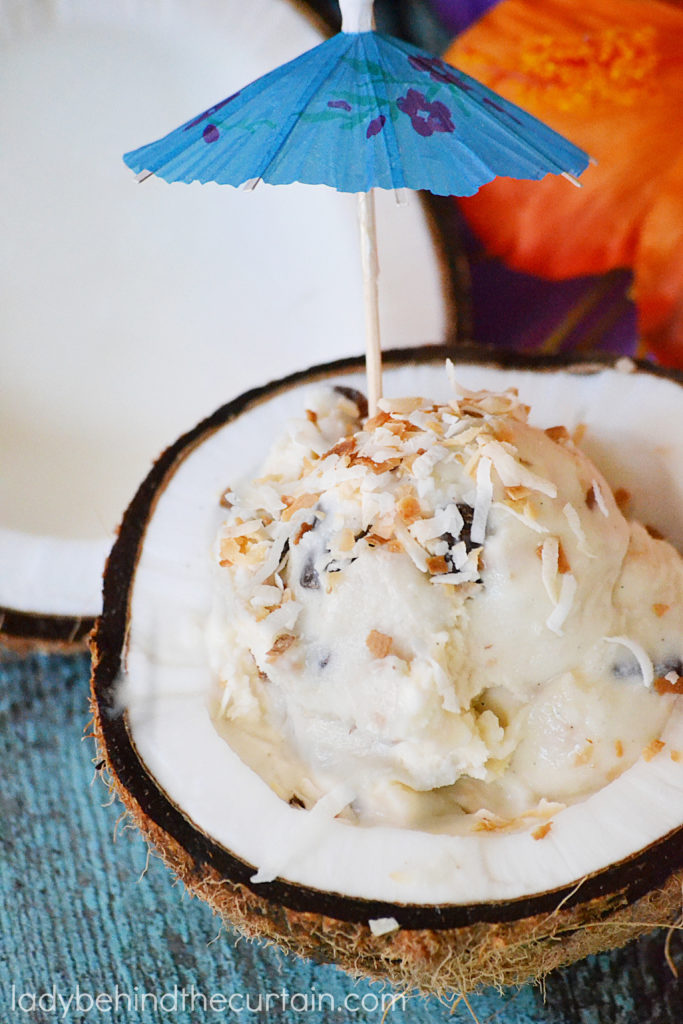 MORE ALMOND JOY RECIPES
NEVER MISS A POST