Almond Joy candy bars are my husbands favorite.  That's why I decided to to whip up a batch of Almond Joy Ice Cream for Fathers Day.  This ice cream would also be perfect for a luau, beach party or pool party.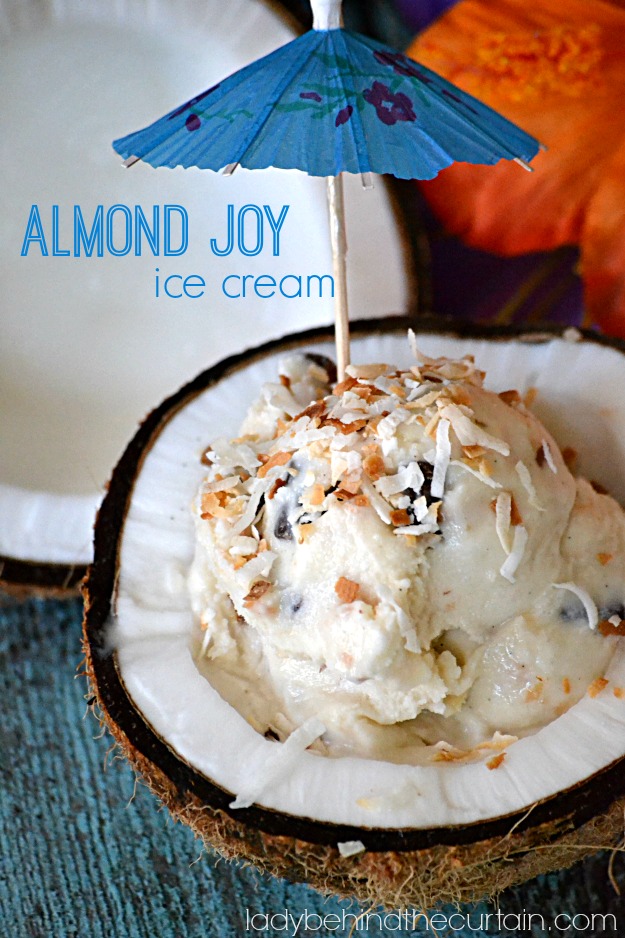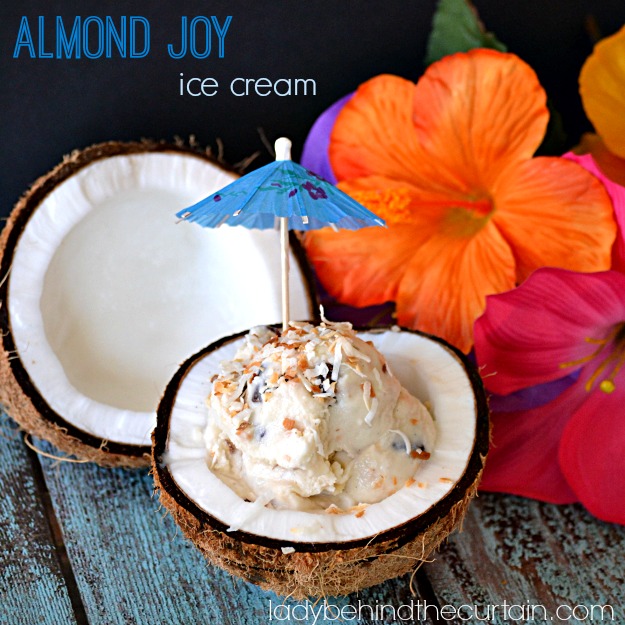 I got my coconut flavor not only by adding toasted coconut but by also using Cream of Coconut.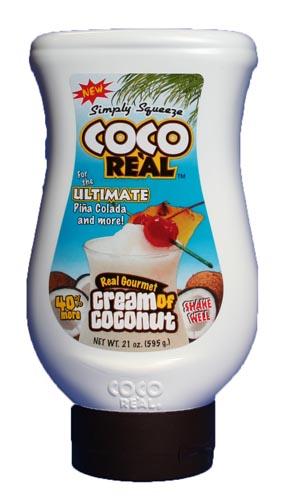 You can find it in the mixed drink section at your grocery store.  Cream of Coconut is used to make Pina Colada drinks.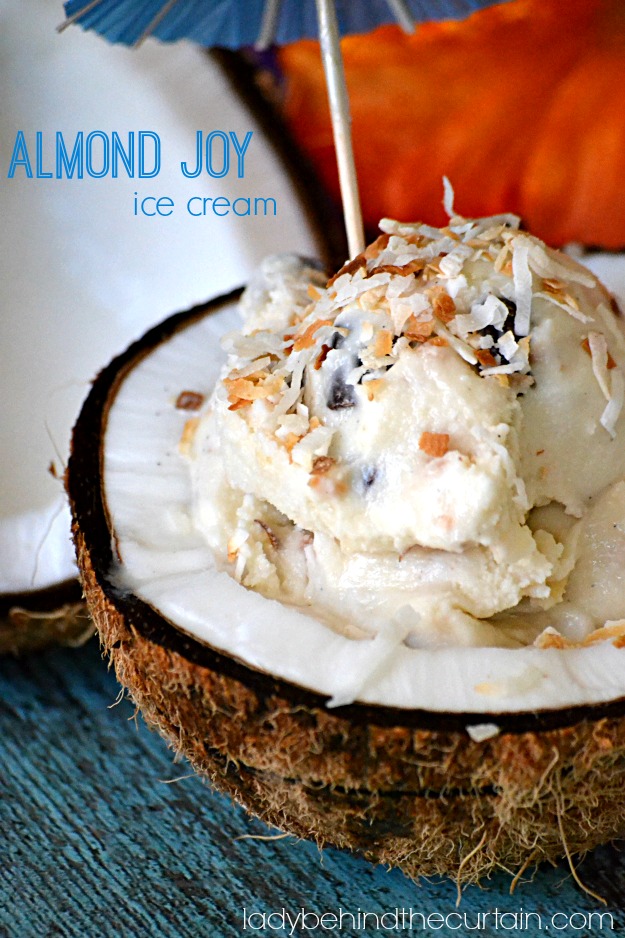 For more ice cream fun you can also choose to make Pistachio Pudding Ice Cream or Fresh Strawberry Ice Cream.
Create your own Recipe Box and save your favorite Lady Behind The Curtain recipes.  Make a Meal Plan with your favorite recipes and ZipList will automatically add the ingredients to a Shopping List.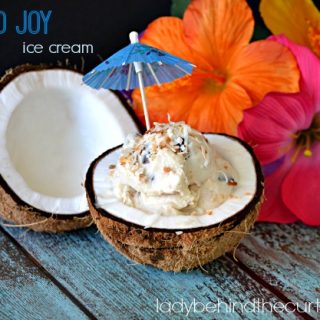 Almond Joy Ice Cream
Ingredients
For the Almond Joy Ice Cream:
1 1/2 cups whole milk
1 1/8 cups granulated sugar
1 1/2 cups heavy cream
1 1/2 cups cream of coconut
1/2 cup toasted coconut
1 1/2 tablespoons vanilla paste of extract
For the Mix-Ins:
1/4 cup toasted coconut
1/4 cup plus 2 tablespoons roasted almonds, roughly chopped
1/4 cup plus 2 tablespoons chocolate chunk chips
Instructions
In a medium mixing bowl, use a hand mixer and on low speed combine the milk and sugar until the sugar is dissolved.
Stir in the heavy cream, coconut cream, toasted coconut and vanilla.
Turn the machine on; pour coconut mixture into ice cream maker.
Let mix until thickened, about 20 to 25 minutes.
NOTE: 5 minutes before ice cream is finished add the "mix-ins"
Ice cream will be a little runny, if you like your ice cream thicker, transfer to a loaf pan, cover with foil and freeze for 2 hours before serving.