German Chocolate Cake Bread Pudding
German Chocolate Cake Bread Pudding |  A great excuse to have your favorite cake for breakfast!  This bread pudding is filled with everything you love about German Chocolate Cake.  From the homemade Coconut Pecan Frosting to dark chocolate brownie pieces this bread pudding has it all.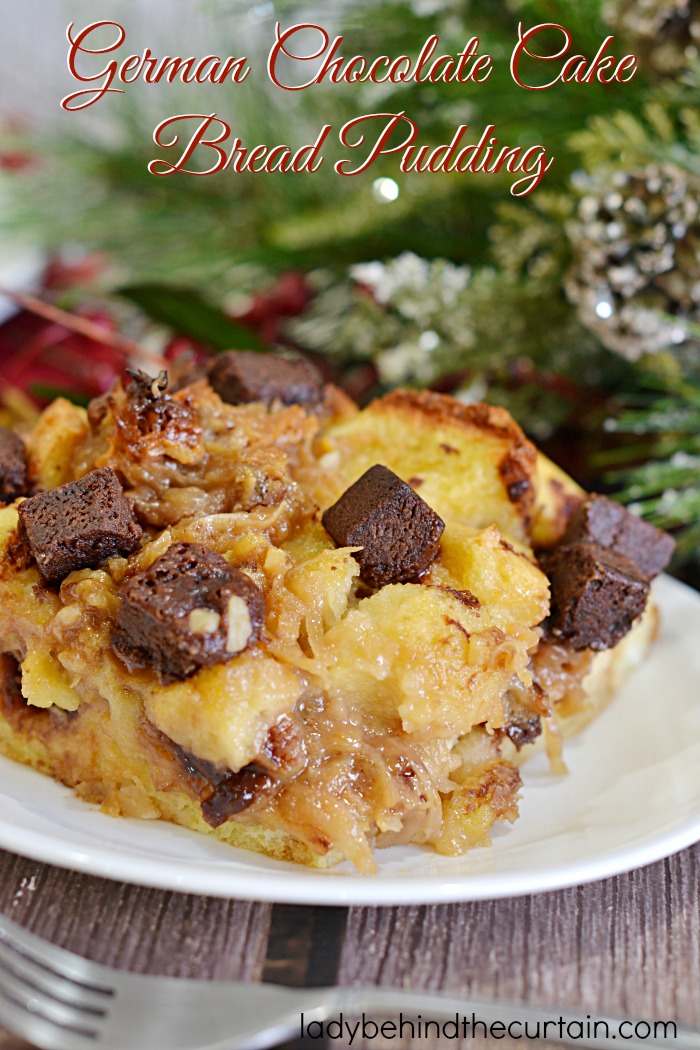 Treat your guests to something special this holiday season and serve them cake for breakfast!  Want something savory to go with the bread pudding?  How about Oven Baked Peppered Bacon?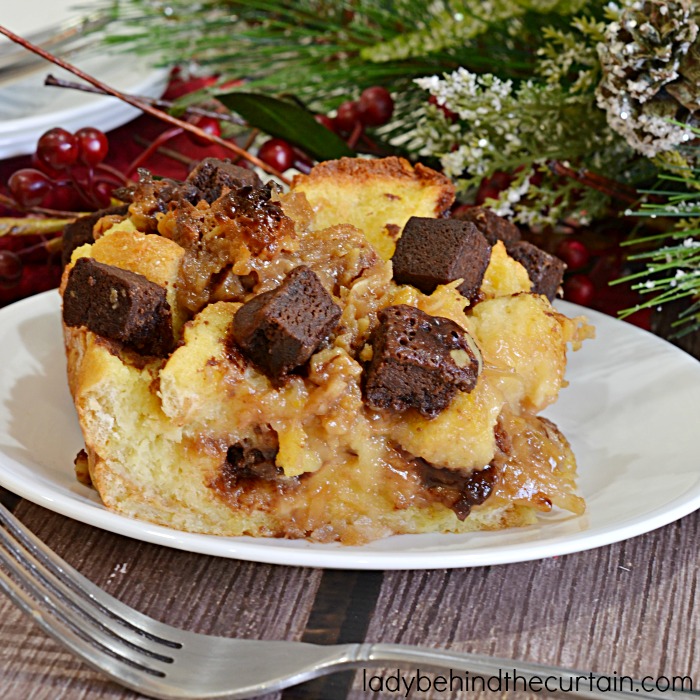 You can't have German Chocolate Cake with out the cake.  For the cake portion of this bread pudding I used Little Debbie Fudge Brownies.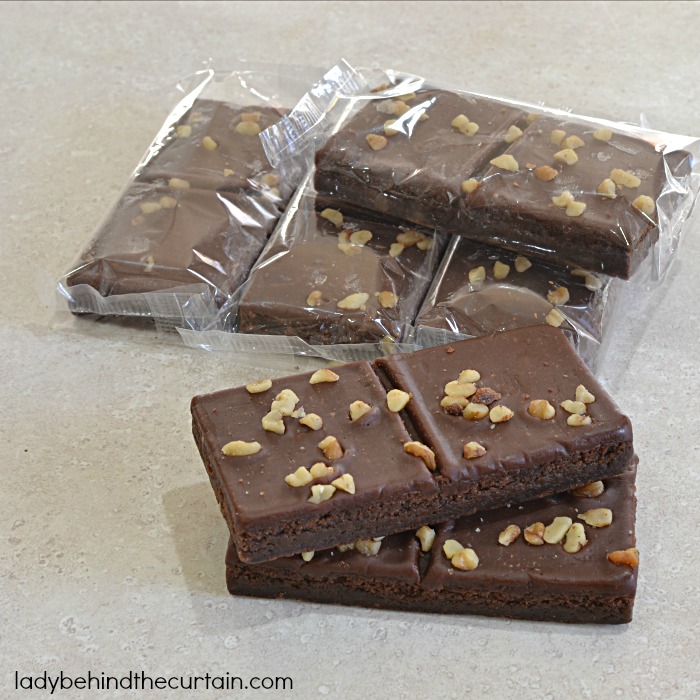 I cut the brownies into small pieces.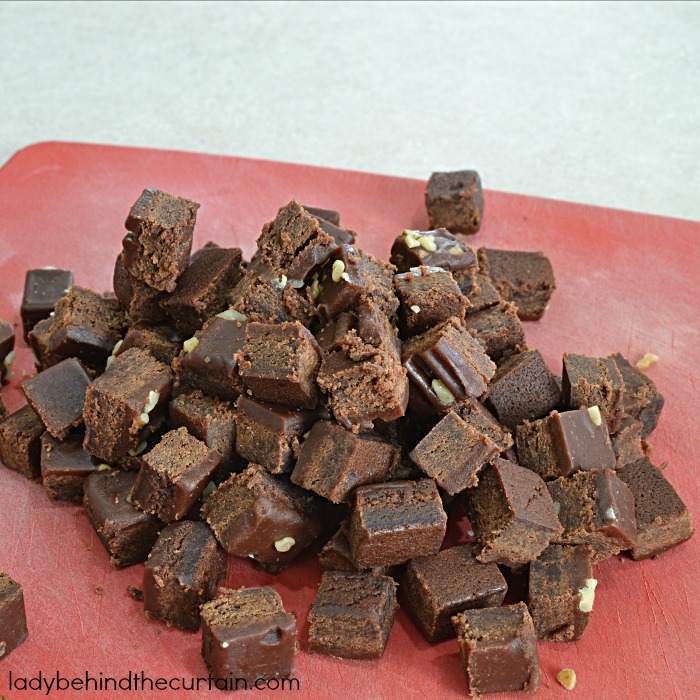 TWO layers of custard covered bread, coconut pecan frosting and brownie pieces.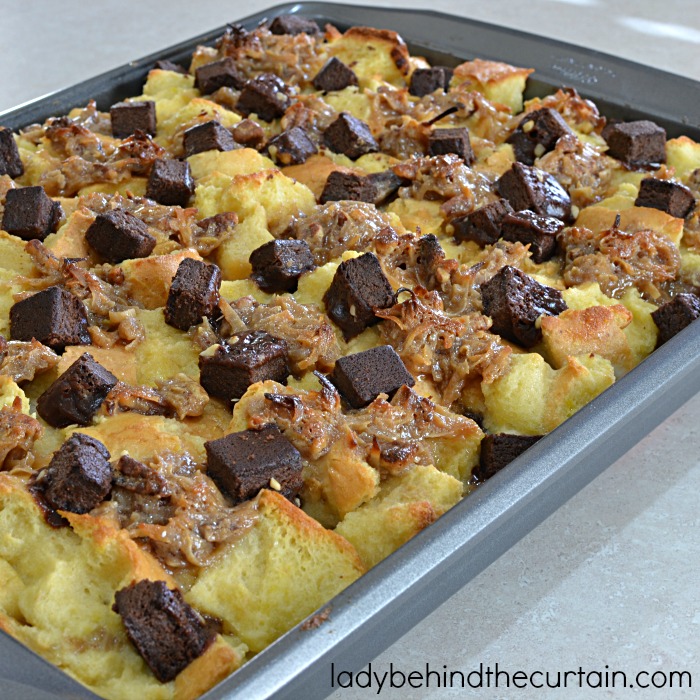 A peek inside this delicious bread pudding!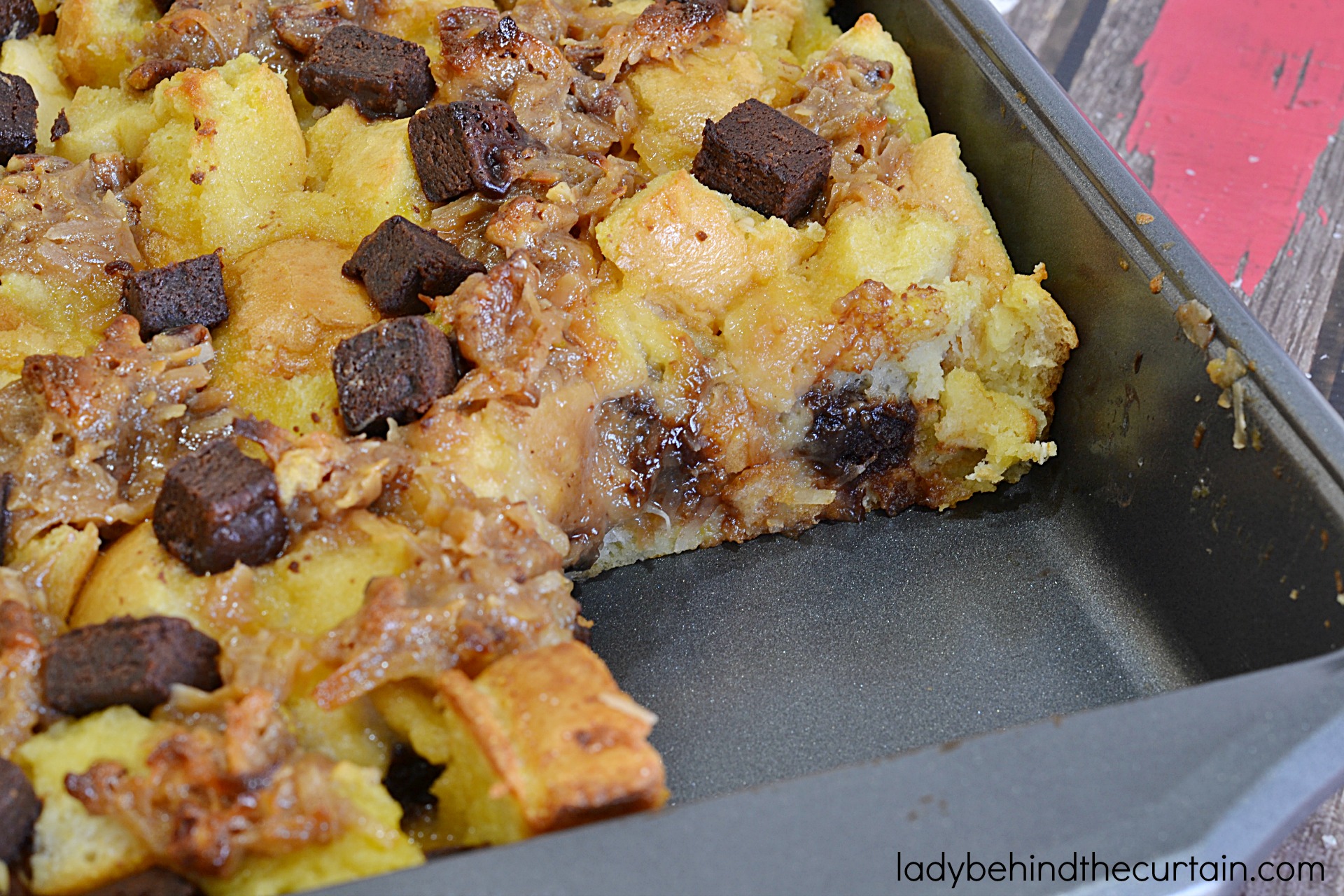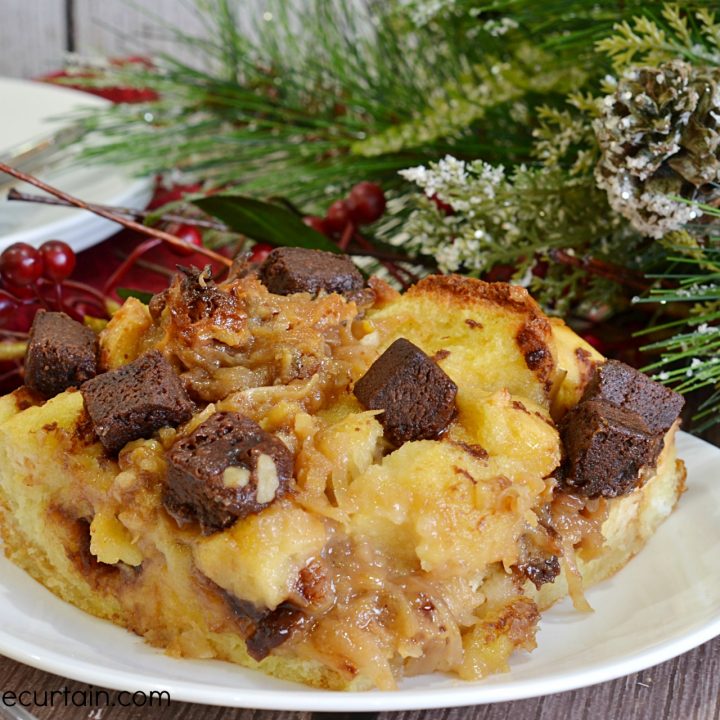 German Chocolate Cake Bread Pudding
Yield:
Serves 12 Large Portions
Ingredients
2 (16 ounce) loaves Challah bread or French bread, cut into chunks
1 (32 ounce) bottle French Vanilla coffee creamer
12 large eggs
1 recipe Coconut Pecan Filling OR......
2 (14.5 ounces) tubs of store bought coconut pecan frosting NOT AS GOOD AS HOMEMADE
1 (13 ounce) box Little Debbie Fudge Brownies, cut into small pieces
Instructions
Preheat oven to 400°.
Cut bread into large pieces and place in a large bowl.
In a medium bowl whisk together the cream and eggs; pour over the bread.
Stir until all the bread is saturated with the egg mixture.
Pour half of the bread mixture into a large baking pan (approx. 14.5x11x2-inch).
Add dollops of half of the Coconut Pecan Filling and half of the brownie pieces.
Pour the remaining bread pudding mixture over the top and add the remaining filling and brownie pieces.
Bake 30 minutes or until a knife inserted into the center comes out clean.
Slightly cool before serving.
Store leftovers in the refrigerator.
MORE BREAD PUDDING RECIPES

PUMPKIN PECAN BREAD PUDDING   2. BERRIES 'N CREAM BREAD PUDDING  3. CRANBERRY ORANGE SWEET ROLL BREAD PUDDING