Old Fashioned Cornbread Dressing with or without Chicken
Old Fashioned Cornbread Dressing with or without Chicken| A delicious dressing recipe handed down from generation to generation—made with cornbread, biscuits and glorious sage! Perfect with or without chicken. Scroll down to see how to make either version.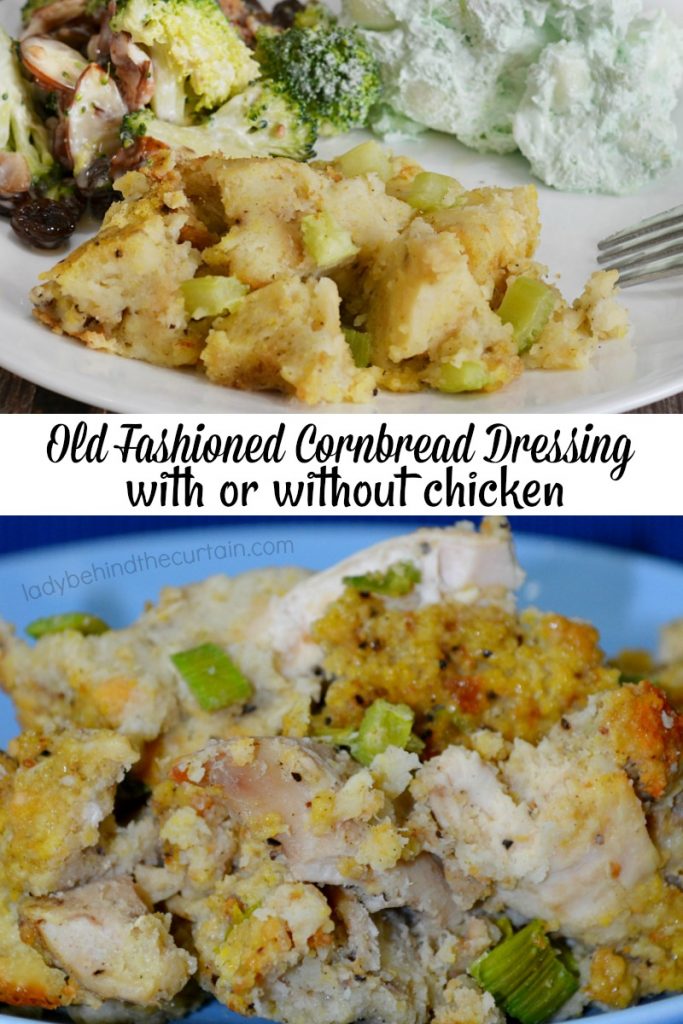 Traditions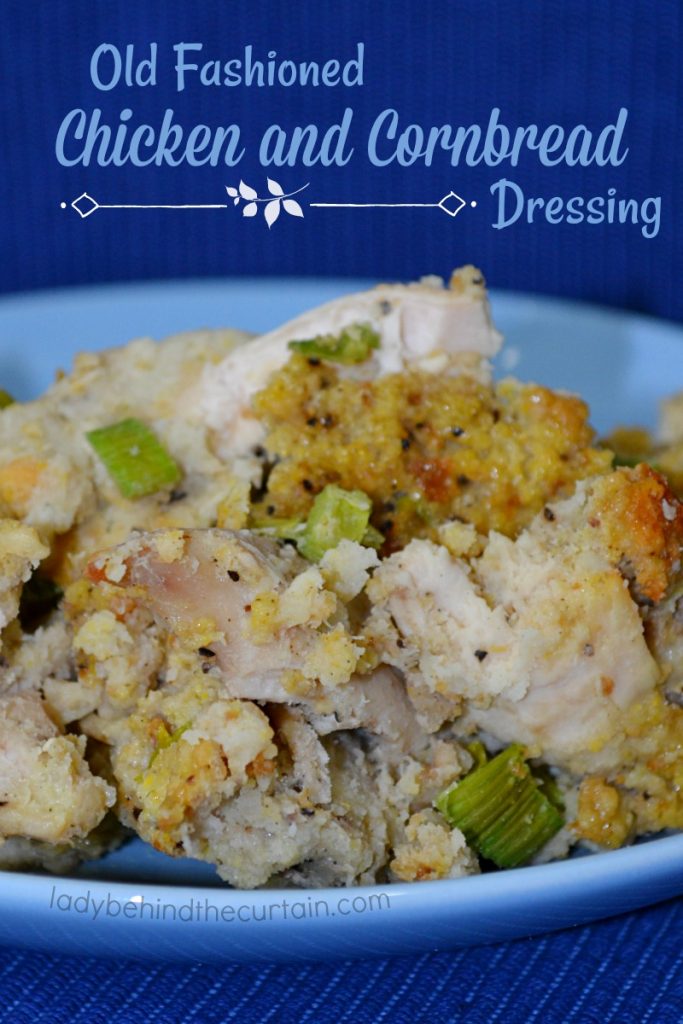 Dressing vs Stuffing
Is there actually a difference?
A lot of people are confused about dressing and stuffing. For some, they mean the same thing. But in fact they are different. What makes them different? In short, the cooking method. Dressing is cooked in a pan outside of a turkey cavity while stuffing is cooked inside the turkey.
Sharing is caring
If you don't like the idea of stuffing your bird then this cornbread dressing is a perfect alternative. If you are a Southern gal or guy then you probably are accustomed to cornbread being apart of your holiday table and you may even have a cornbread dressing recipe yourself. If you have a different version of cornbread dressing I would love to hear about it. Share with me your families cornbread dressing recipe.
Two Versions—One Base Recipe
Old Fashioned Cornbread Dressing With Chicken (serves 12 (3 x 3-inch pieces)
Ingredients For the Stock:
3 – 5 pounds whole chicken, rinsed, (optional) insides removed
1 large onion, cut in half
1 whole garlic bulb, cut in half
salt to taste
water (enough to cover the bird)
Directions for the Stock:
In a large stock pot add the chicken, cover with water. TIP: There is no need to peel the onion or the garlic since it will all be discarded. Add the onion, garlic and salt. Bring to a boil, turn down temperature and simmer 1 hour. Remove chicken from the broth to cool. Strain vegetables from the broth and set aside. Shred cooled chicken in large pieces. Set aside and make the dressing.
Old Fashioned Cornbread Dressing
Ingredients for the Dressing:
2 (8.5 ounce) boxes of corn muffin mix (I used Jiffy) plus ingredients on the box
7 frozen grands biscuits, baked according to the package directions
1 cup (about 3 stalks) celery, chopped
1 cup (one small) onion, chopped
5 large eggs, lightly beaten
1 tablespoon ground sage
2 teaspoons salt
½ teaspoon black pepper
3 cups chicken stock (freshly made or store bought)
Directions for the Dressing:
Preheat oven to 350°.
Spray a 9×13-inch baking dish with non stick cooking spray.
In a large bowl, crumble cornbread and tear biscuits into large pieces.
Add the celery, onion, eggs, sage, salt, pepper and stock.
Stir to combine; pour into prepared dish.
Cover dish with foil and bake 30 minutes; remove foil and continue baking 30 minutes or until a knife inserted into the center comes out clean.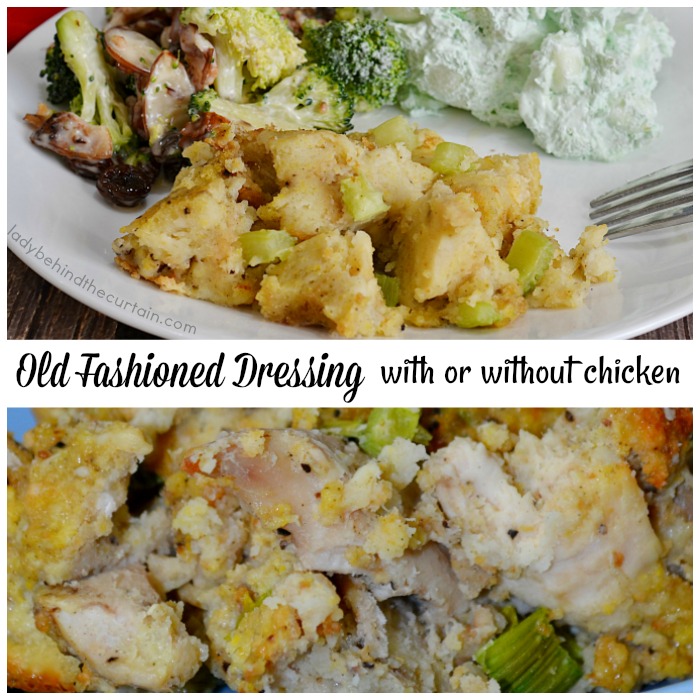 MORE SIDE DISH RECIPES
NEVER MISS A POST