Grandma's Swiss Steak Recipe
Grandma's Swiss Steak Recipe|  My family refers to my Swiss Steak recipe as the one pot wonder (yes…I am the grandma in the title 🙂 ) .  Why?  Because of how incredibly delicious the recipe is with only a few ingredients. This tender steak is smothered with tomatoes, green bell pepper and onions. This wonderfully hearty dinner is perfect for a busy weeknight meal because it only take minutes to prepare!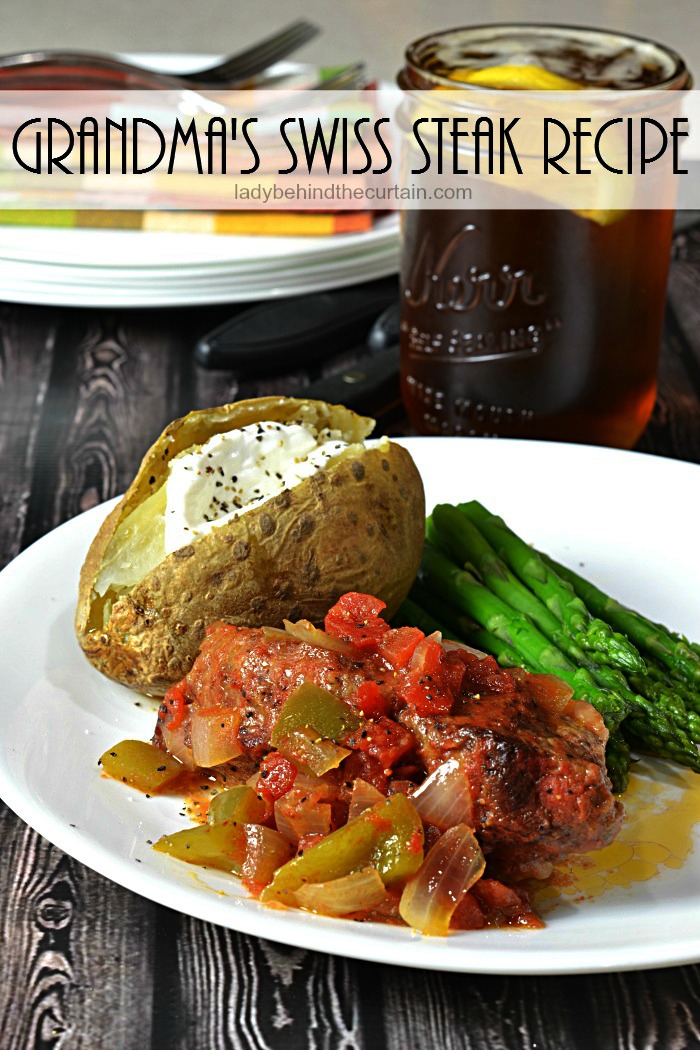 While it does need to simmer for 30 to 40 minutes the true secret is the beef.  I love using a tri tip.  Trip tip is the cut from the bottom sirloin.  With all the marbling it is one of my favorite cuts of beef and offers a ton of delicious flavor.  Whenever I visit my parents this is one of the most requested recipes.  So, I always make an effort to make it for them.  Just like spaghetti it's even better the next day!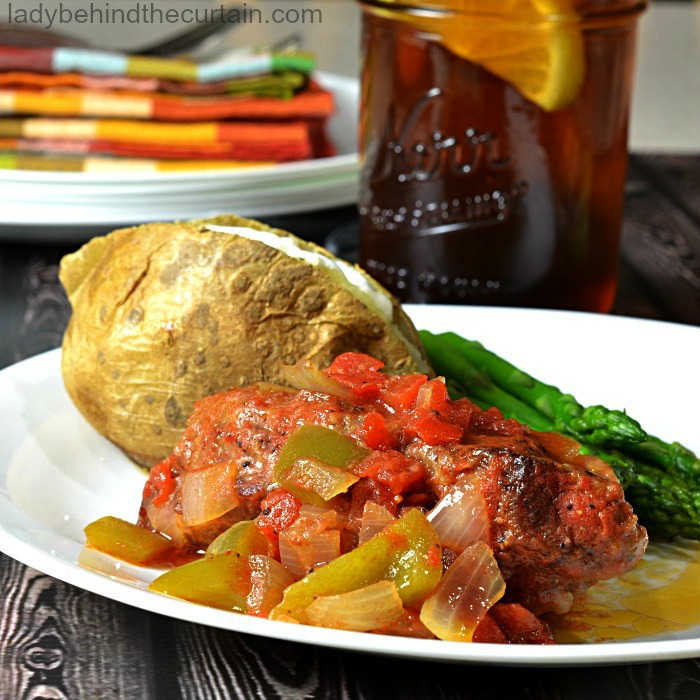 DON'T FORGET TO PIN THIS RECIPE TO YOUR MAIN DISH PINTEREST BOARD.  Don't have a main dish board?  Let me help you build one.  I created this board to relieve the stress of trying to figure out what to fix for dinner, a dinner party or any other occasion .  Like, Game day!  What do I serve everyone? How about my Touchdown Burger! Companies coming over and I need something quick and easy! How about my Slow Cooker Cranberry Roast? As you can see this board is full of delicious easy recipes to help you with whatever situation you may be in. ~ENJOY~
MAIN AND SIDE DISH RECIPES FROM LBC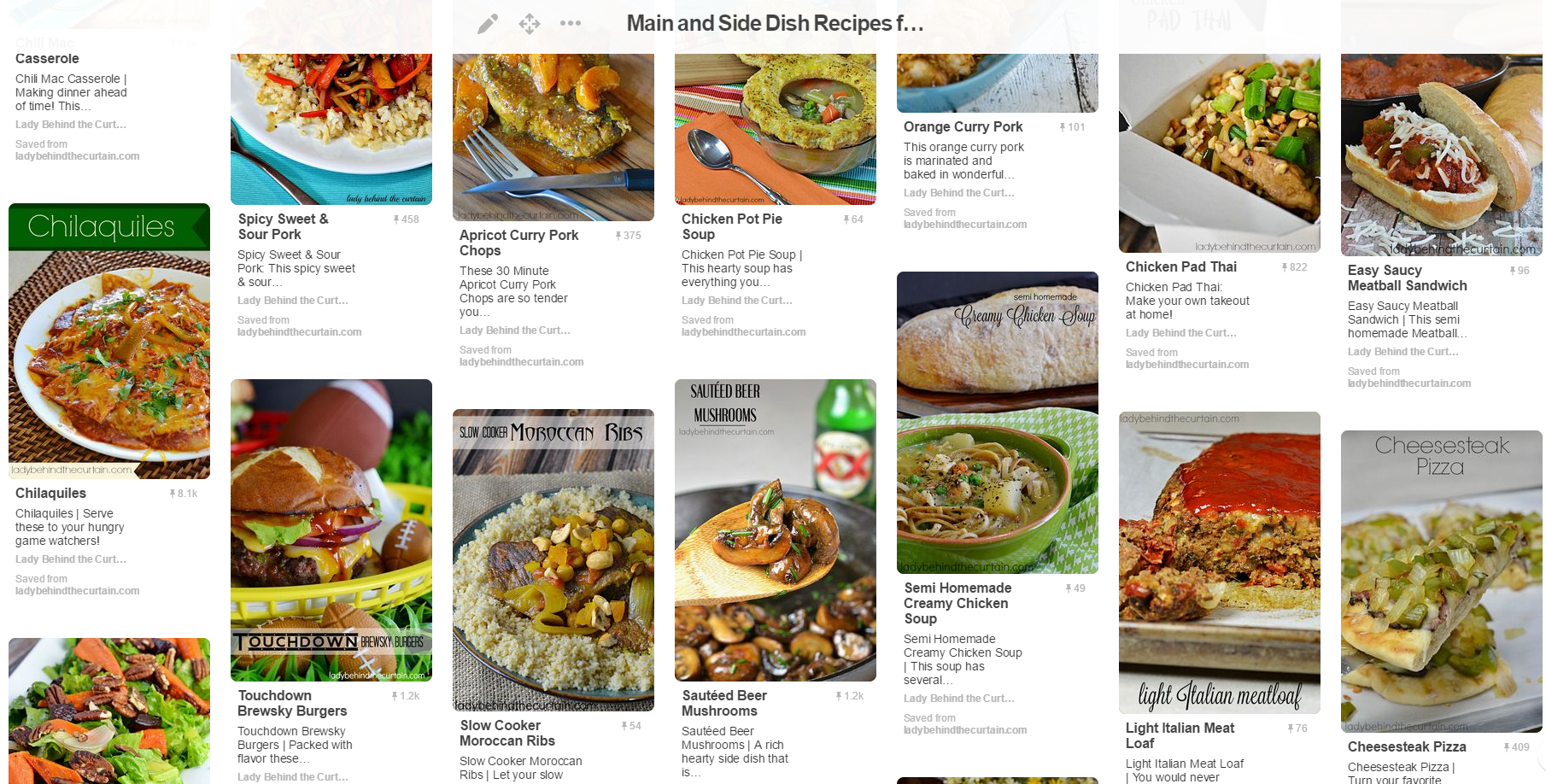 MORE MAIN DISH RECIPES

CHILI MAC CASSEROLE  2. HONEY MUSTARD PORK CHOPS  3. SLOW COOKER PORK TACOS