How to Make an Ice Cream Cake
How to Make an Ice Cream Cake: Stack layers of cake with ice cream then tuck in sprinkles, candies or fillings. Finish with frosting, toppers and a drizzle of dessert sauce. Forget about spending high bakery prices, now you can make your own homemade ice cream cake for a lot less then store bought!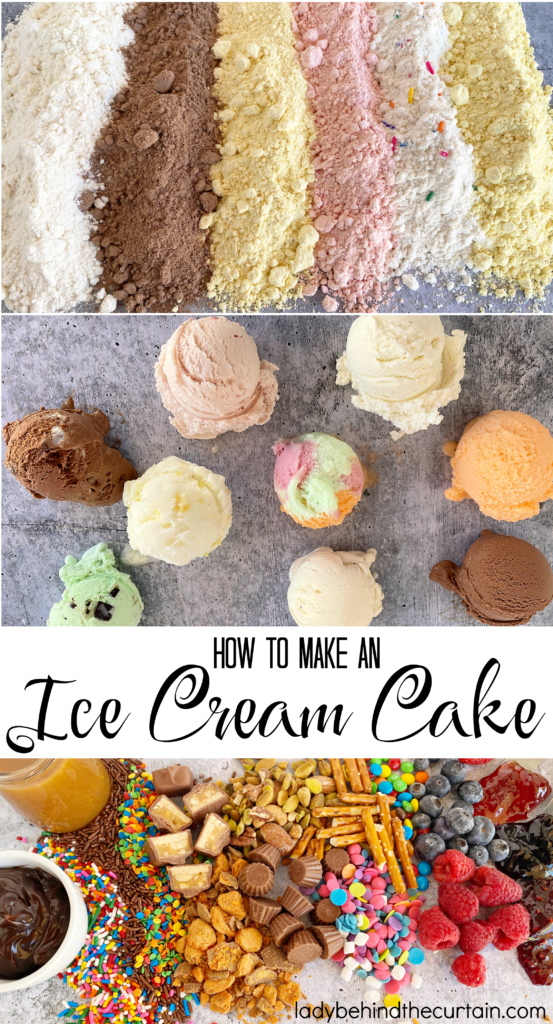 HOW TO TRANSPORT AN ICE CREAM CAKE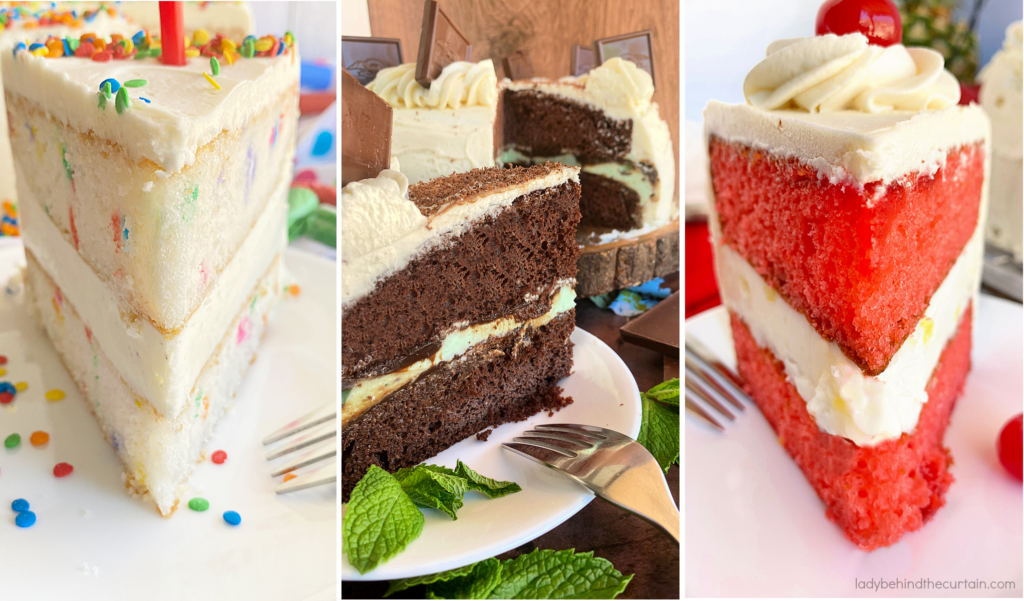 Use a cooler
Use dry ice to keep ice cream frozen
Wrap in foil
Add salt to surrounding ice
Vacuum insulated container
HOW LONG DOES IT TAKE FOR ICE CREAM TO MELT IN A CAKE?
If possible, you should keep your ice cream cake in the freezer until it's almost ready to be sliced and served. In the refrigerator, ice cream cakes typically thaw within 40 minutes. On a table or counter at room temperature, it can thaw in about 15 minutes, depending on heat and light.
Cake
CHOCOLATE, STRAWBERRY, LEMON, YELLOW, WHITE, AND FUNFETTI!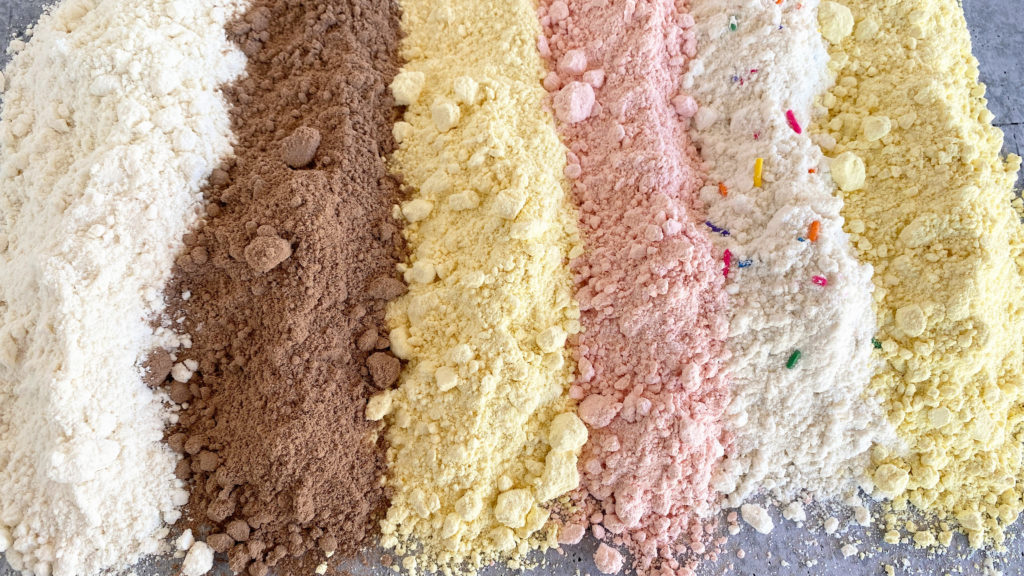 Ice Cream/ Sherbet
VANILLA ICE CREAM, MINT CHOCOLATE CHIP ICE CREAM, PINEAPPLE SHERBET, RAINBOW SHERBET, CHOCOLATE ICE CREAM, STRAWBERRY ICE CREAM AND MORE!
Fillings/Toppers
SPRINKLES, CRUSHED CANDY, CHOPPED CANDY BARS, PRETZELS, NUTS, TOASTED COCONUT, CHOCOLATE SAUCE, CARAMEL, FRESH FRUIT AND MORE!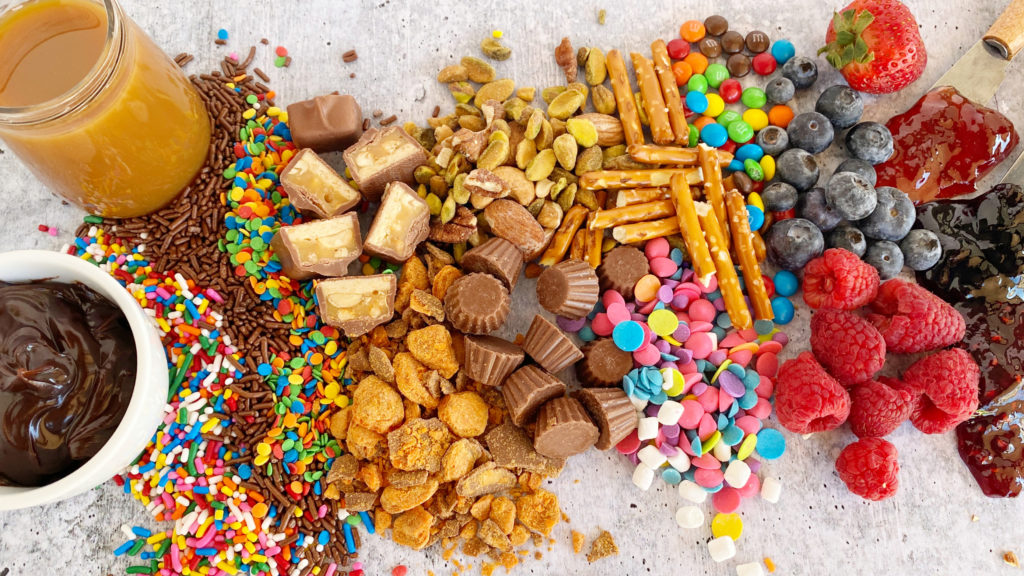 How to Make an Ice Cream Cake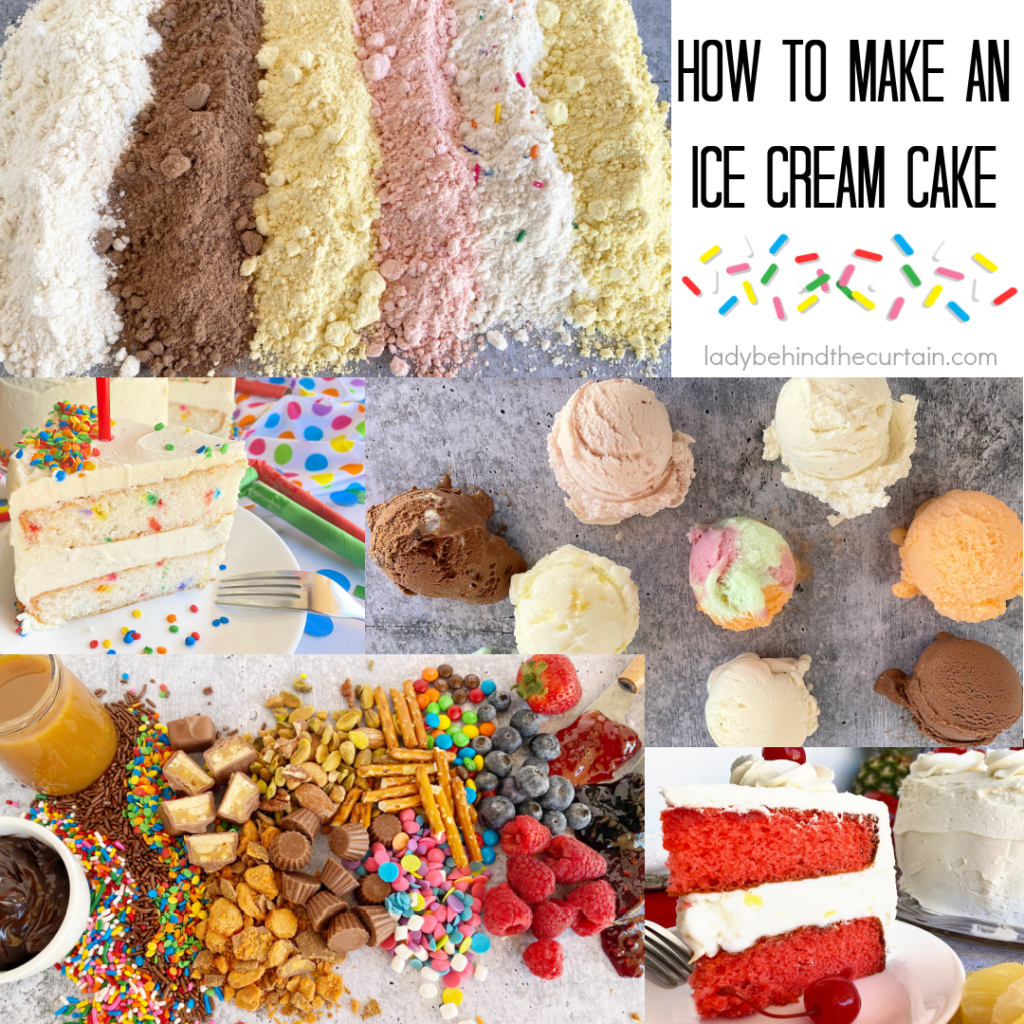 FOR THE CAKE:

Preheat oven to 350°.
Grease and flour 2 9-inch round pans.
Prepare cake mix as directed, spread batter in pans.
Bake 15-18 minutes or until tops spring back when lightly touched.
Cool cakes in pans 10 minutes, remove from pans, cool on wire racks.
Set out ice cream or sherbet to soften (about 20 minutes).
Place one cake on the bottom of a 9-inch springform pan, spread ONE gal. ice cream over cake, add (if desired) spread or sprinkle 1/4 – 1/3 cup desired filling onto ice cream.
Top with remaining cake.
Cover and freeze 3-4 hours or until firm.

FOR THE FROSTING:

Make the frosting as the recipe instructs.
Remove side of springform pan.
Transfer cake to plate, spread top and sides of cake with frosting (if desired, reserve some to pipe around edge).
Freeze, uncovered, 1-2 hours or until firm.
Let stand at room temperature 10 to 15 minutes before serving.
Top with drizzle, fruit and other toppings.
How to Store Leftover Ice Cream Cake
Put leftovers away as soon as possible and store in an airtight container, such as a plastic freezer container with a tight fitting lid. Stays good up to a month in the freezer.
Make It Mine Ice Cream Cake
| | | | | | |
| --- | --- | --- | --- | --- | --- |
| CAKE | ICE CREAM/SHERBET | CANDIES/FILLINGS | FROSTING | TOPPERS | DRIZZLE |
| Chocolate | strawberry, cherry, mint chocolate chip, cookie dough, chocolate (ice cream) | fresh strawberries, strawberry jam, hot fudge, pretzels, cookie crumbs, sprinkles, candy | strawberry, cream cheese, chocolate, vanilla | fresh strawberries, chocolate bar pieces, cookies, sprinkles | caramel syrup, chocolate sauce |
| Strawberry | lemon sherbet, neapolitan, vanilla, strawberry (ice cream) | fresh strawberries, strawberry jam, sprinkles, lemon curd | lemon, cream cheese, vanilla | fresh strawberries, candied lemon slices, sprinkles | strawberry syrup |
| Lemon | strawberry, blueberry, vanilla (ice cream) | strawberry jam, fresh berries, blueberry jam, sprinkles | strawberry, blueberry, vanilla, cream cheese | fresh berries, sprinkles | strawberry jam(heated to thin), lemon curd (heated to thin) |
| Yellow | chocolate, funfetti, candy bar, cookie dough, strawberry, neapolitan (ice cream) pineapple (sherbet) | crushed candy bars, M&M's, sprinkles, crushed cookies, hot fudge, nuts | chocolate, vanilla, strawberry, cream cheese | candy bar pieces, cookies, sprinkles | chocolate syrup, caramel syrup |
| White/Funfetti | funfetti, cotton candy, neapolitan, strawberry, bubble gum, chocolate (ice cream) | crushed cookies, chocolate chips, sprinkles, cereal | chocolate, vanilla, cream cheese, strawberry | gum balls, candy bars, M&M's, sprinkles, cotton candy | caramel sauce, chocolate sauce, strawberry sauce |
SIGN UP FOR THE LADY BEHIND THE CURTAIN NEWSLETTER AND FOLLOW THE LADY BEHIND THE PARTY ETSY SHOP
THANKS FOR VISITING♥