Milk Chocolate Frosting: An easy to make light and airy frosting with just the right amount of chocolate flavor. Perfect for cupcakes, layered cakes and sheet cakes. Top your yellow cake with this creamy milk chocolate frosting to create a Traditional Birthday Cake.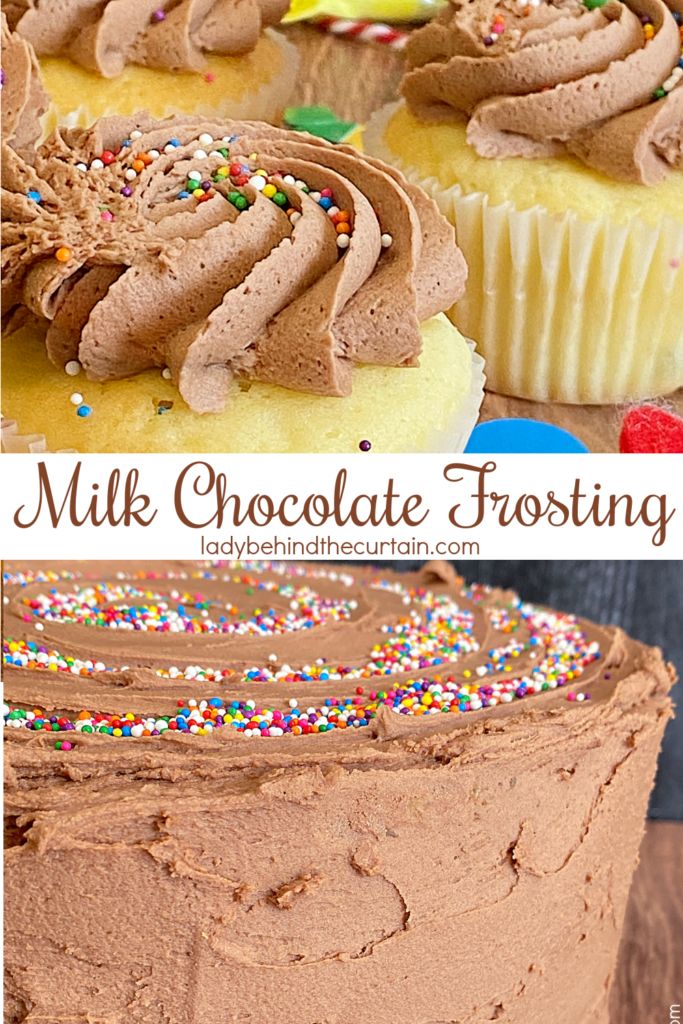 How to Make Milk Chocolate Frosting
INGREDIENTS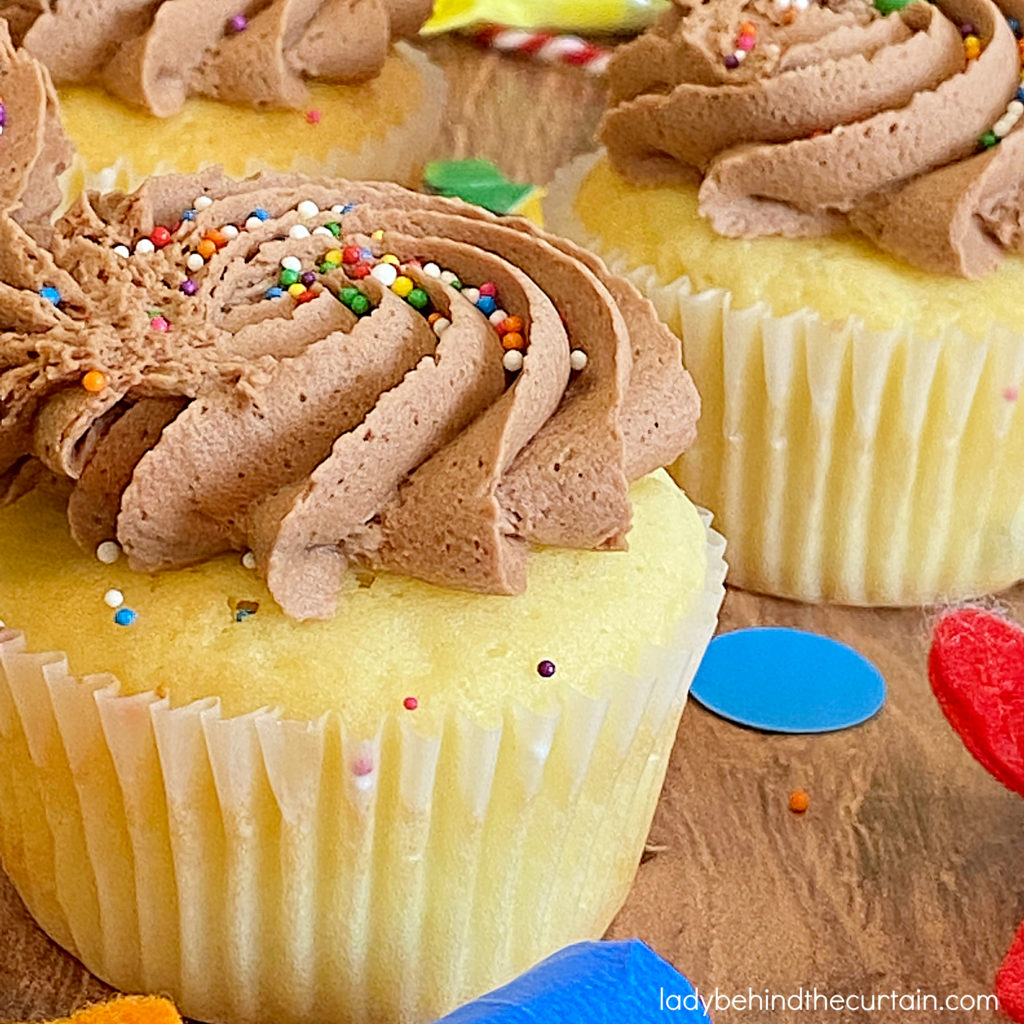 DIRECTIONS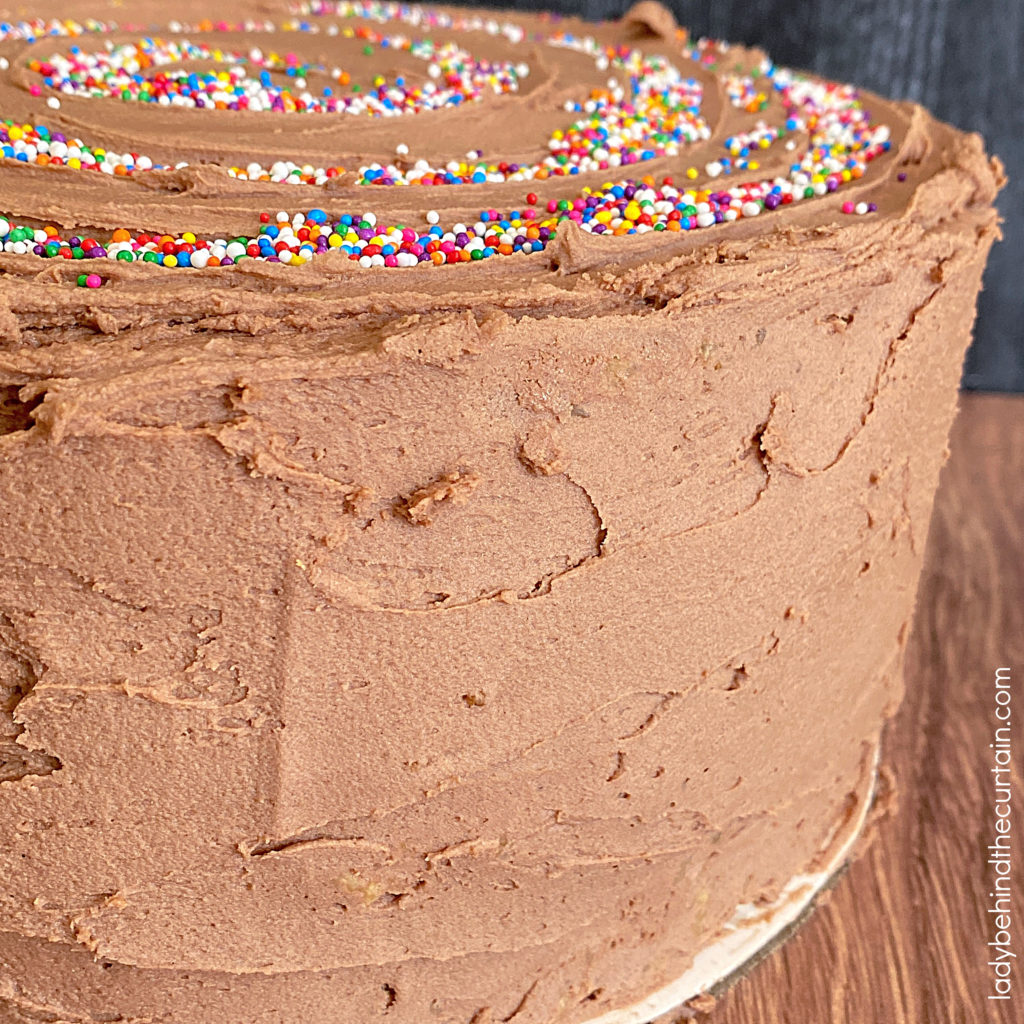 Time Does Matter
Mixing or whipping the frosting for three minutes may seem a little extreme. But trust me when I say in that three minutes you will see your frosting transform into a light chocolate color and double in volume. Mixing for the three minutes is one of the most important steps to creating the perfect milk chocolate frosting.
How to Store Milk Chocolate Frosting
Something I do when I have a large quantity of cupcakes and frosting to make is make the batter and frosting the day before. This makes making homemade cupcakes a lot easier.
STORE: Frostings that are made with shortening can be stored at room temperature in an air tight container on the counter up to 2 weeks. Frostings with butter and milk should be stored in the refrigerator with an air tight lid up to 2 weeks or freezer up to 3 months. REVIVE: For frostings that are frozen or refrigerated. Set them on the counter and wait for them to come to room temperature. Spoon into a large mixing bowl. Fit the mixer with a paddle attachment, beat on medium high until light and fluffy (about 3 minutes).
Why Should My Ingredients Be At Room Temperature?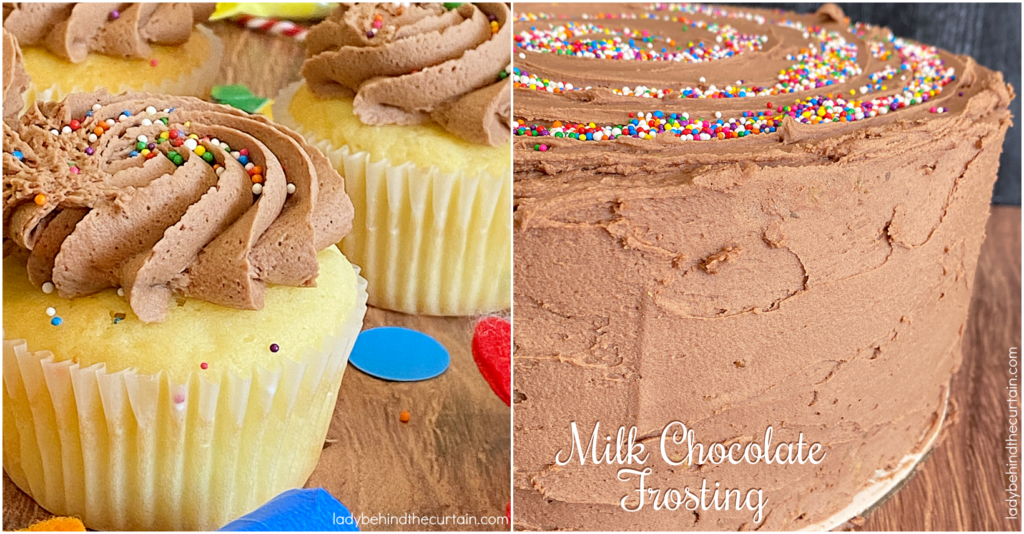 Tips for a Light and Fluffy Frosting
Good ingredients "real" butter (not margarine) and good chocolate
Room temperature ingredients
Be patient…you'll need to whip the frosting at least 3 to 5 minutes (sometimes I do this step twice). This will allow air to incorporate into the butter and create the lightness you want.
That's it! It's really not as hard as you might think.
MORE FROSTING RECIPES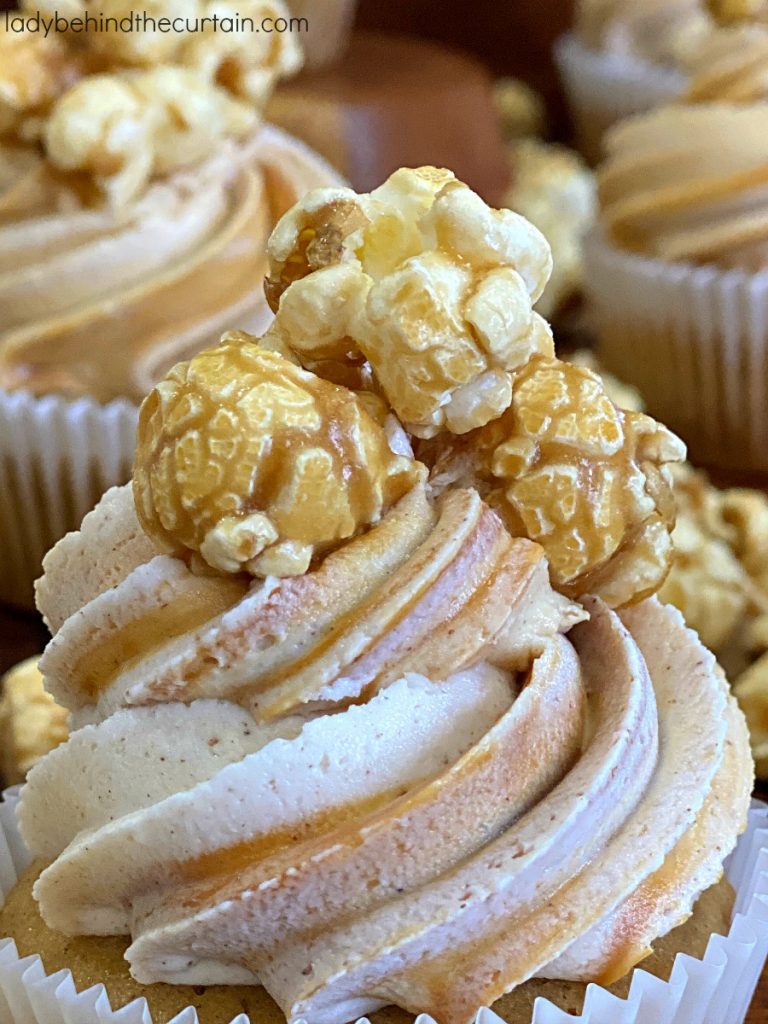 CARAMEL SWIRL BUTTERCREAM 2. CINNAMON CHOCOLATE CREAM CHEESE FROSTING 3. ORANGE BUTTERCREAM FROSTING 4. PISTACHIO CREAM CHEESE FROSTING
LATEST POSTS
SIGN UP FOR THE LADY BEIND THE CURTAIN NEWSLETTER AND FOLLOW THE LADY BEHIND THE PARTY ETSY SHOP