Easy to Make Party Banners
Easy to Make Party Banners: Decorating with a banner really adds to a parties atmosphere. But buying store bought banners can get expensive and finding one to match your color scheme is sometimes impossible. Scroll down for a collection of DIY Party Banners and Party Banners from my shop Lady Behind the Party♥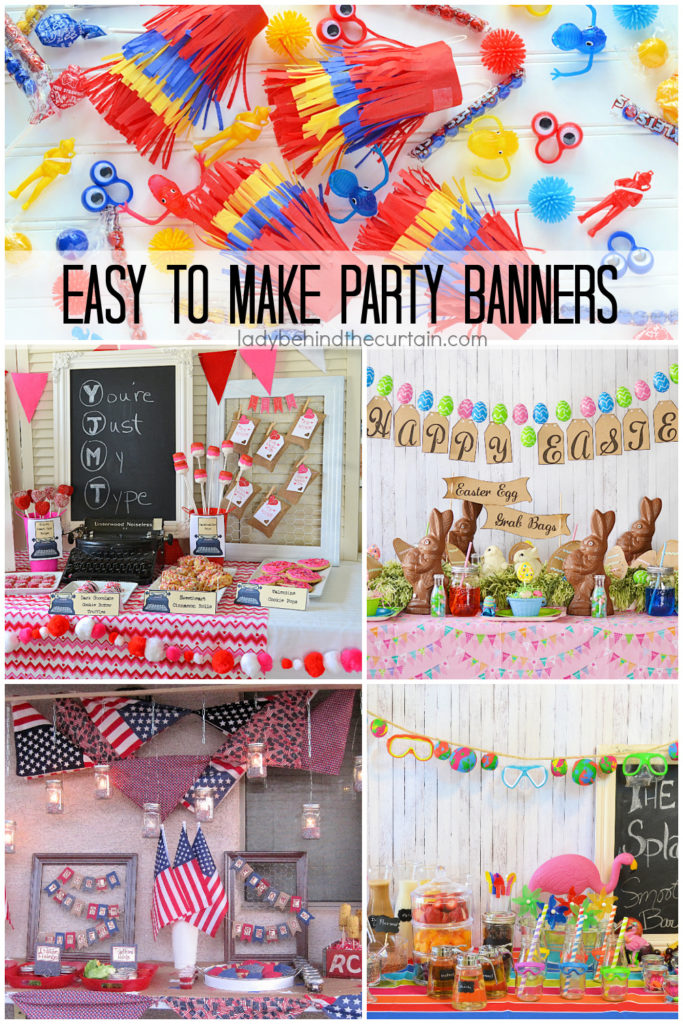 Flip Flop Aloha Banner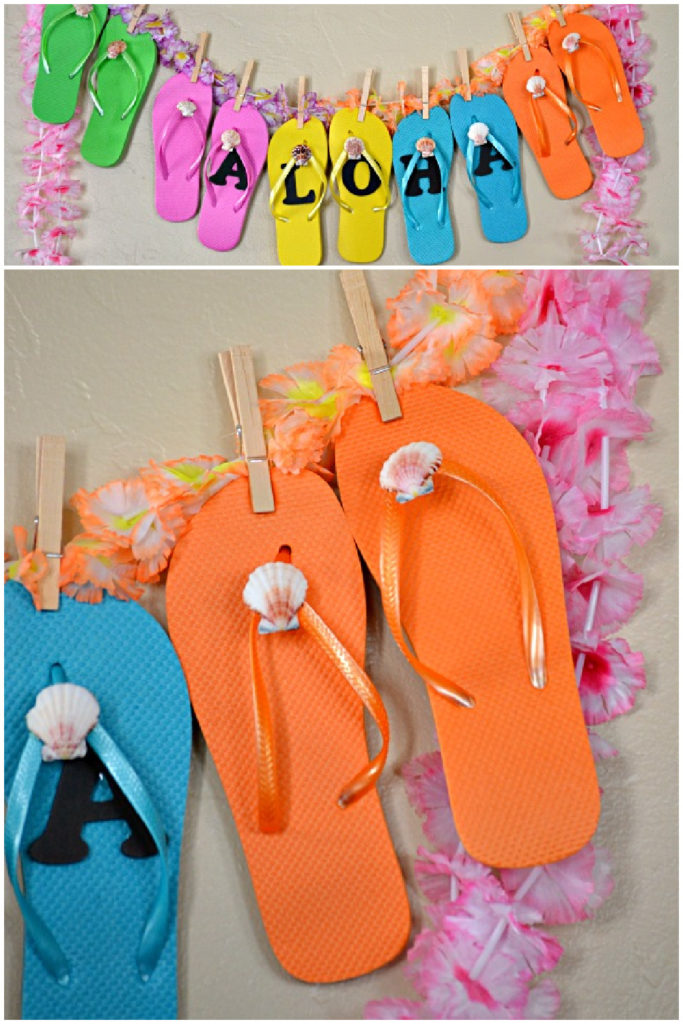 MINI PINATA PARTY FAVOR/BANNER/GARLAND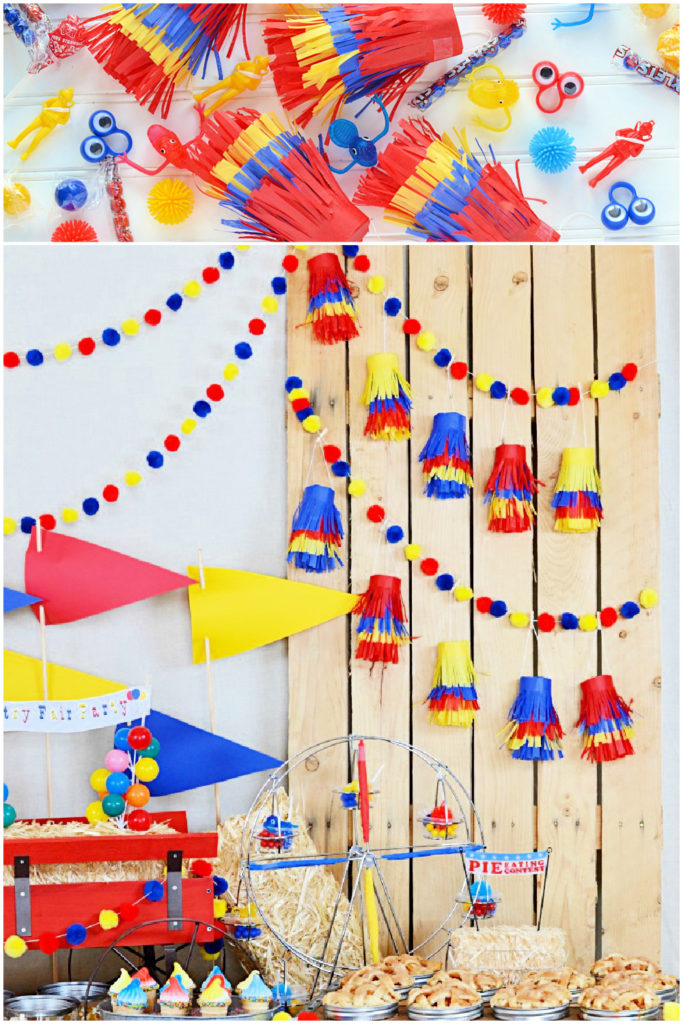 POM POM GARLAND/BANNER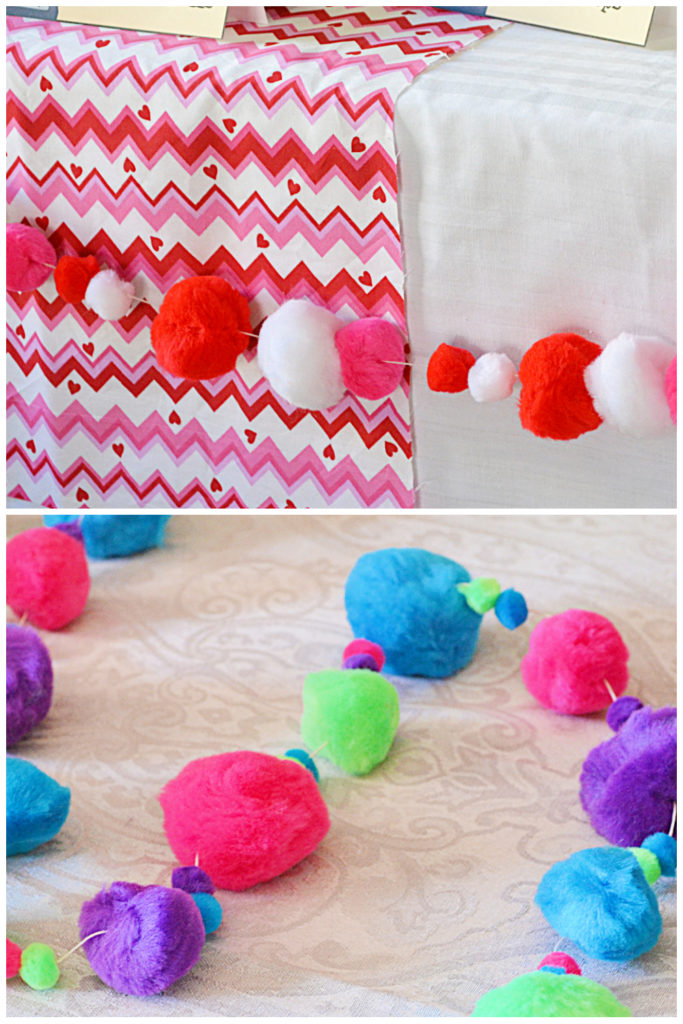 EASY TO MAKE FELT PARTY BANNER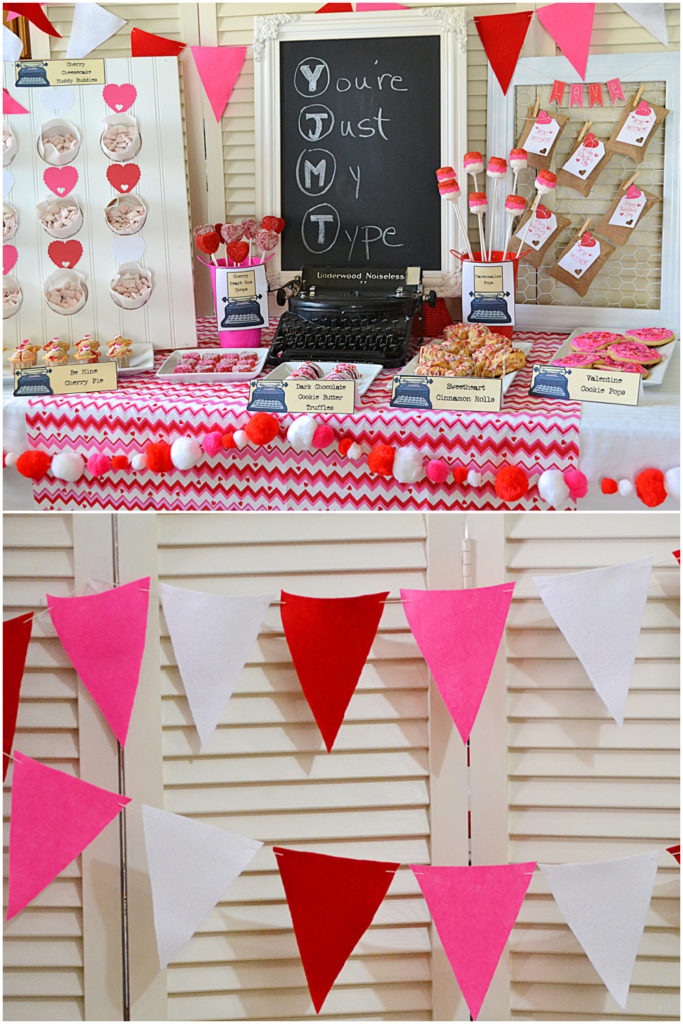 SUPPLIES (printable version below)

felt squares to match your color scheme (3 banner per square)
a piece of cardboard (I used the back of a used up tablet) or card stock
crochet thread
needle with a large eye

DIRECTIONS

Determine how large you want each banner to be. Mine was 5-inches across the top and from top to the tip measured 6 1/2-inches.
Cut your banner from the cardboard piece. With a pen trace the banner onto a felt square. I was able to get THREE on each square.
TIP: I ONLY TRACED ON ONE SQUARE, LAID THREE UNDER THE TRACED PIECE AND CUT ALL FOUR AT ONCE. THIS REALLY SAVED ON TIME.
Once all the banner pieces have been cut decide in which order the colors should go.
Use the crochet thread as a tape measure and cut off the length you would like your banner to be. REMEMBER– to can make different lengths for over lapping.
Once the string is measured, make a big knot at one end making sure to leave some thread for either taping or tying.
I like the thread to go behind the banner so I start from the front right corner and come up through the left corner.
Continue until you are almost to the end. Tie a knot at the end the same as the other end leaving some thread for either taping or tying.
NOTE: IF USING CARD STOCK YOU MAY FIND IT EASIER TO PUNCH HOLES IN THE CORNERS BEFORE THREADING. NO NEEDLE NEEDED IF THIS WAY IS CHOSEN.
Once you have your banner made you can add letters to spell out the them of the party or anything you like.
DIY RIBBON GARLAND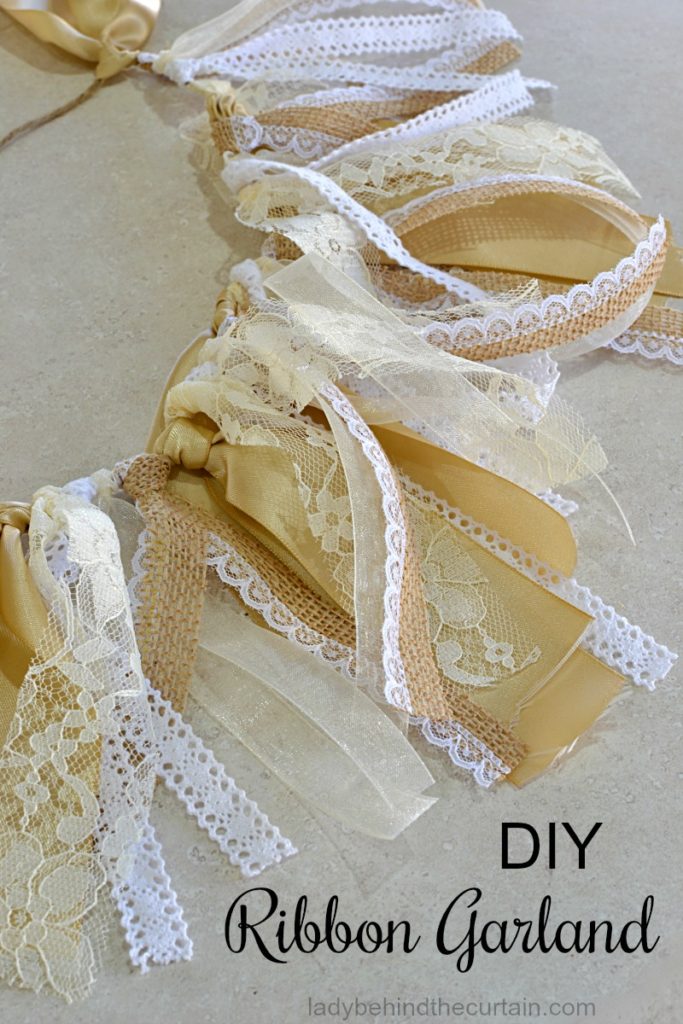 EASTER EGG BANNER/GARLAND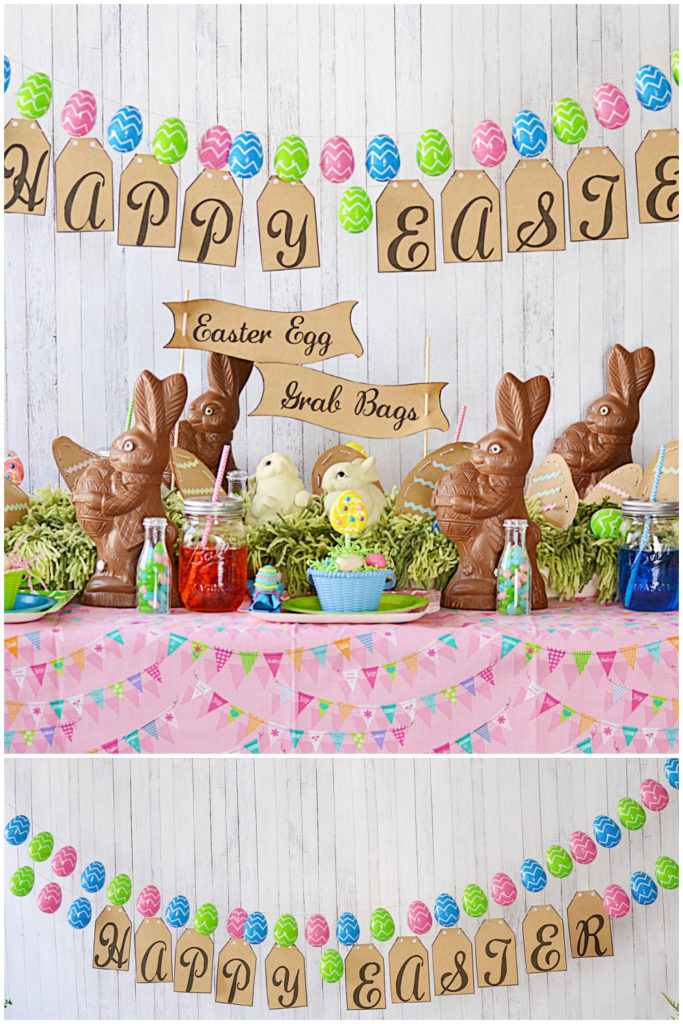 PAPER PLATE BANNER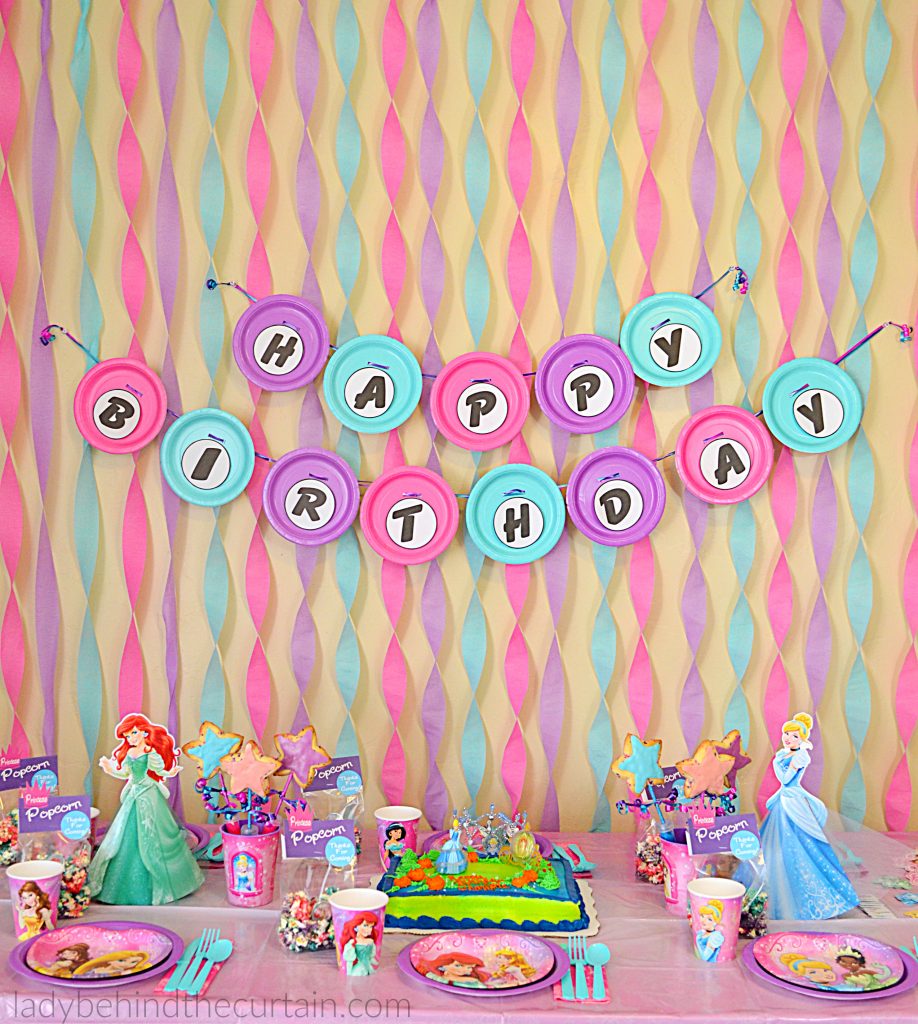 BANDANA BANNER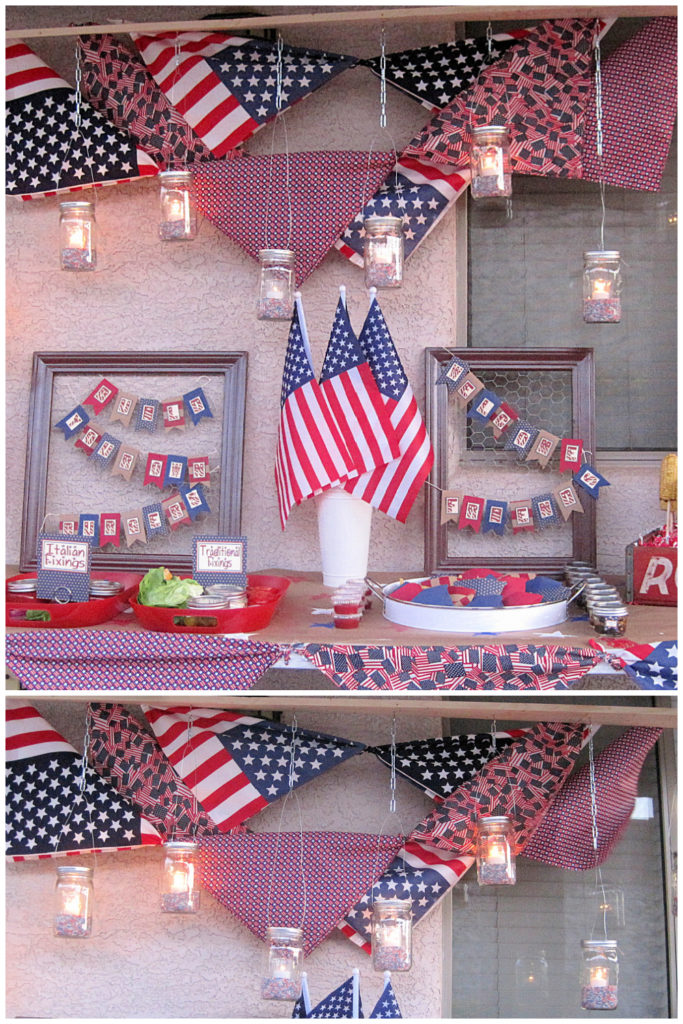 WATER BOMB AND GOOGLE BANNER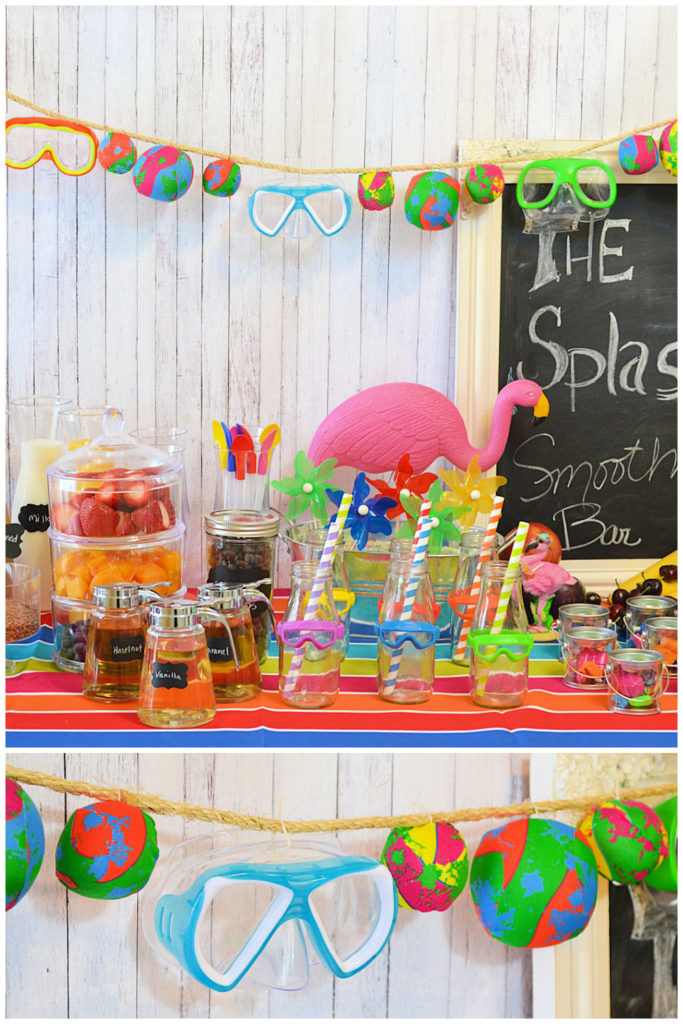 HERE IS A SAMPLE OF SOME OF THE BANNERS YOU CAN FIND AT LADY BEHIND THE PARTY. CLICK HERE TO VIEW ALL THE PARTY SUPPLIES AND BANNERS→LADY BEHIND THE PARTY