How to Make Cake Pops or Cake Balls Three Ways
How to Make Cake Pops or Cake Balls Three Ways: Traditionally cake pops are made with crumbled cake. I'll show you how to make the traditional homemade cake pop along with using a silicone mold and donut holes. Cake pops are the perfect little party treat. They can either be placed on a stick or sitting on a tray as cake balls. These easy to make party treats and can be made in advance. Scroll down for all the details with a lot of helpful tips.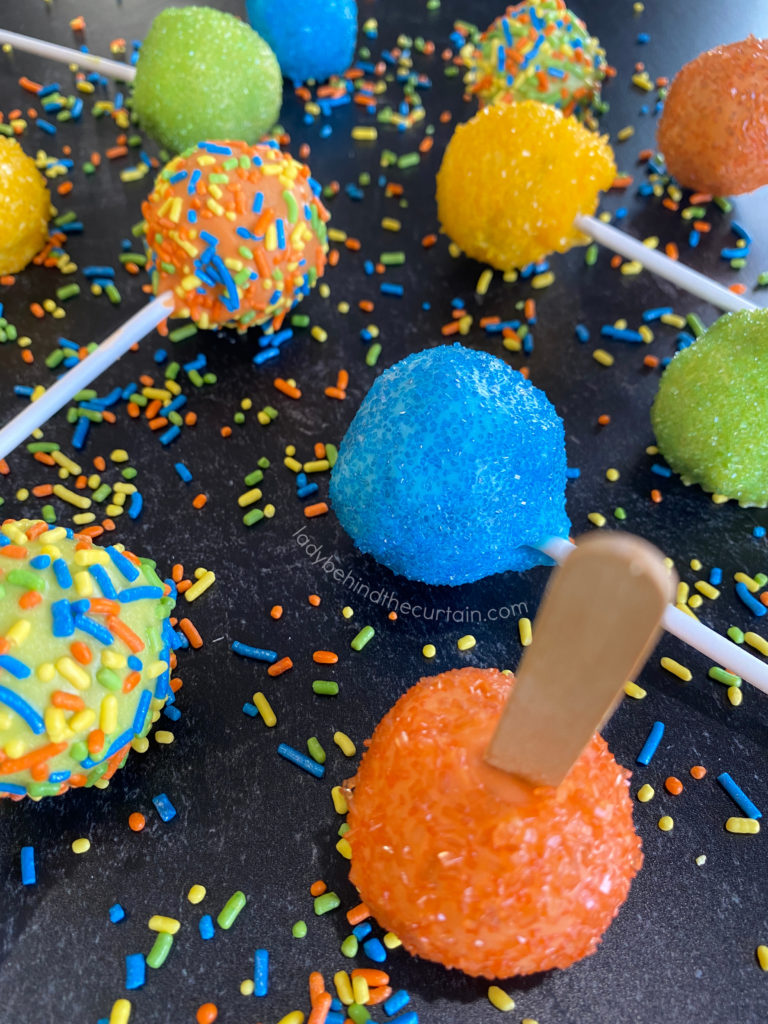 How to Make Traditional Cake Pops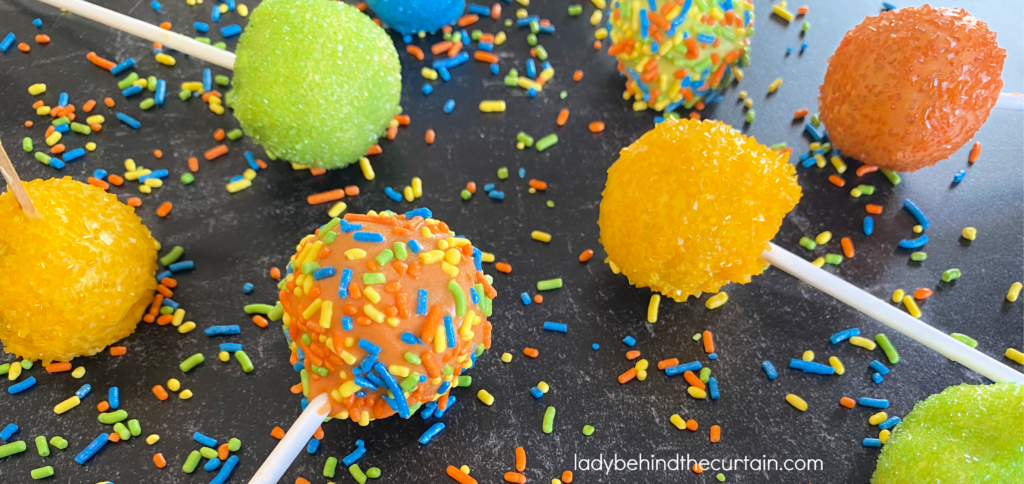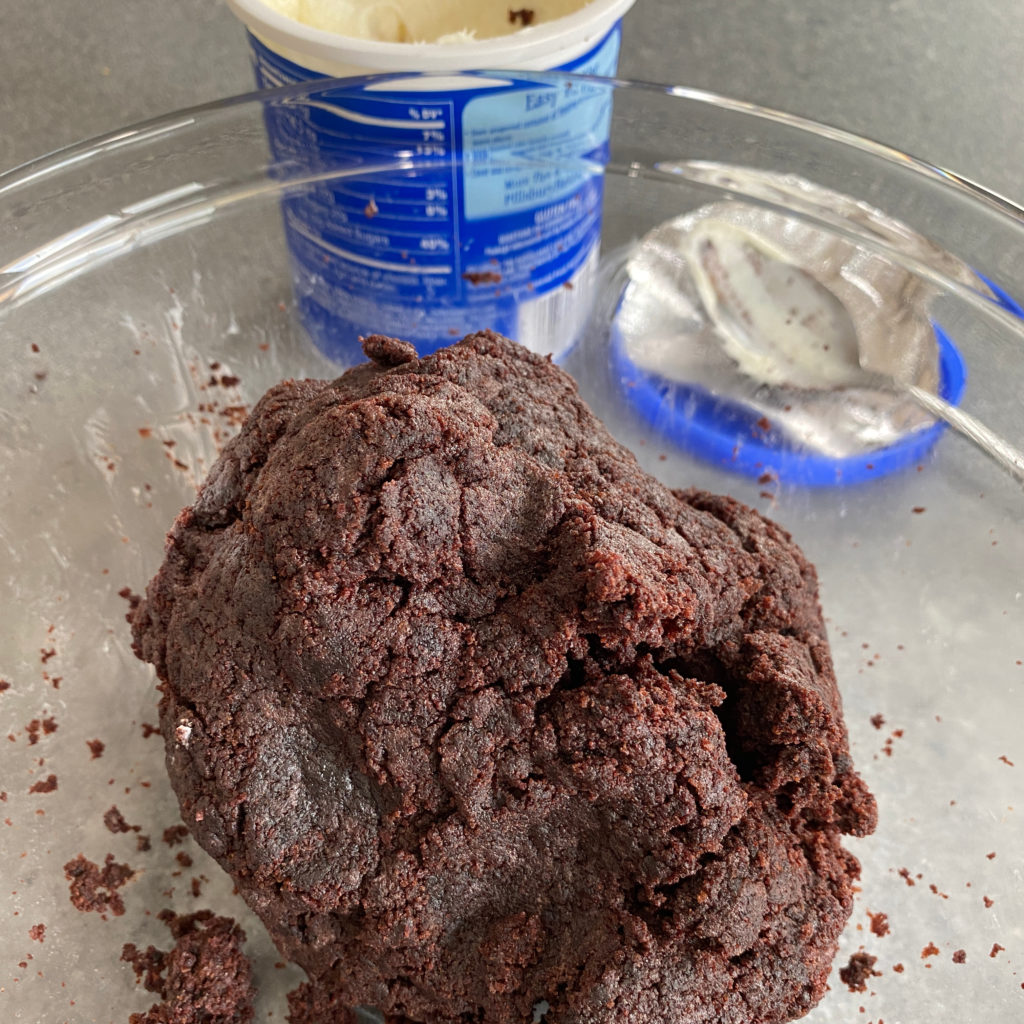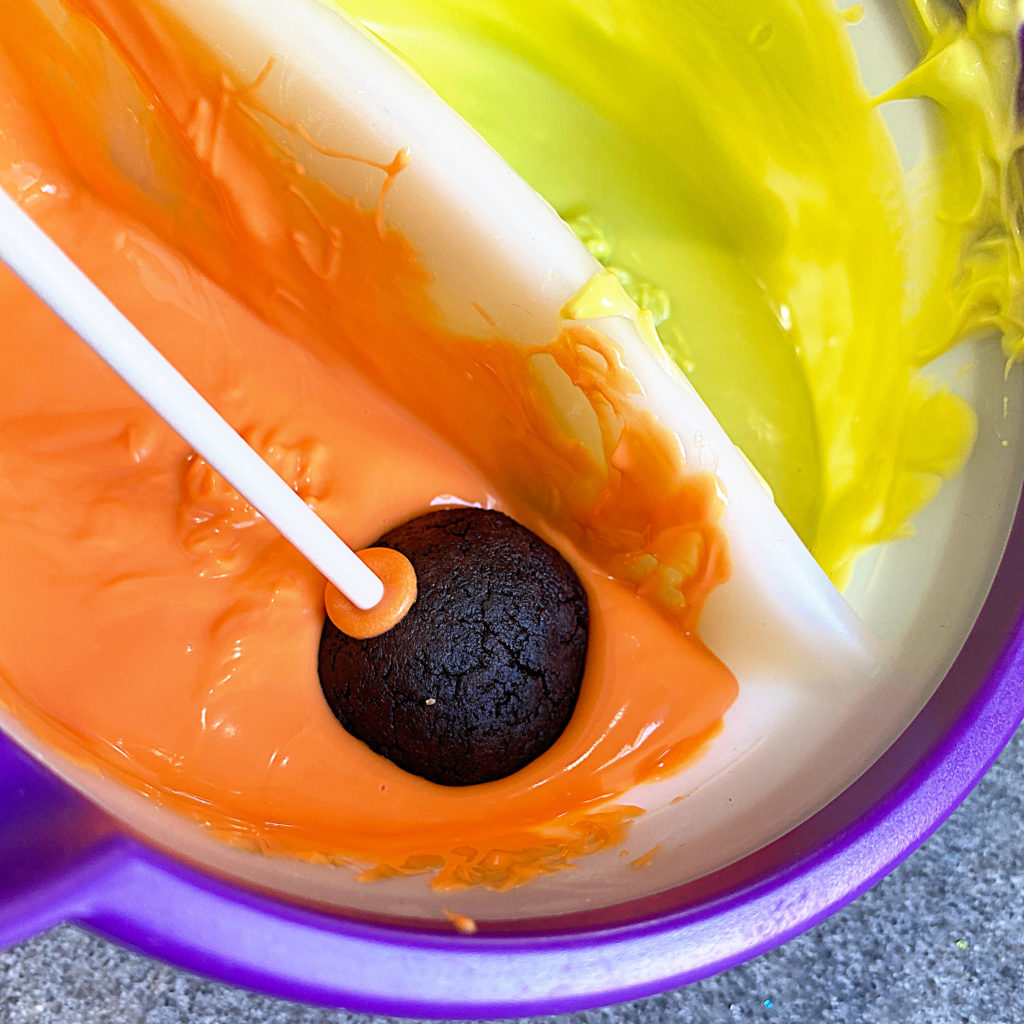 INGREDIENTS

1 box cake mix of your choice
1 (3.4 ounce) box pudding your choice of flavor
4 large eggs
1 cup water
1/3 cup vegetable oil
½ cup frosting (store bought or homemade)
1 (12 ounce) bag candy melts (your choice of color)
toppings (nuts, sprinkles etc.)

DIRECTIONS

Preheat oven to 350℉. Spray sheet cake pan with nonstick spray.
In a large bowl, combine the cake mix, pudding mix, eggs, water and oil.
Beat at medium speed with an electric mixer for 2 minutes.
Pour into the prepared pan.
Bake35 to 40 minutes, or until a toothpick inserted in the center comes out clean.
Cool cake in pan for 10 minutes, then remove from pan and cool completely.
Divide cake in half and freeze one half for future use.
Using your hands, crumble up the cake until no large pieces remain.
Add frosting, mixing with fingers until well combined.

FORM CAKE BALLS

Form into cake balls and chill until set, about 2 hours.
Small cake pops: 1 tablespoon-sized cake balls (each about 1 1/4 inch diameter) makes about 48 cake pops.

Medium cake pops: 2 tablespoons-sized cake balls (each about 1 1/2 inch diameter) makes about 24 cake pops.
Large cake pops: 3 tablespoons-sized cake balls (each about 1 3/4 inch diameter) makes about 16 cake pops.

COATING:

While cake balls are setting, melt Candy Melts candy according to package instructions. Dip the tip of each lollipop stick into melted candy, then into set cake balls. Repeat with all cake balls, then let chill again until set, about 10 minutes. Reserve remaining melted candy. Dip cake pops, one at a time, into remaining melted candy. Tap lightly to remove excess. If needed, you can reheat the candy with some EZ Thin Dipping Aid or vegetable shortening to thin it out for easier dipping. Immediately cover with sprinkles or topping of choice, then transfer to craft foam. Repeat with remaining cake pops. Chill until set, about 10 to 15 minutes.
HOW TO STORE CAKE POPS WHILE THE CANDY IS HARDENING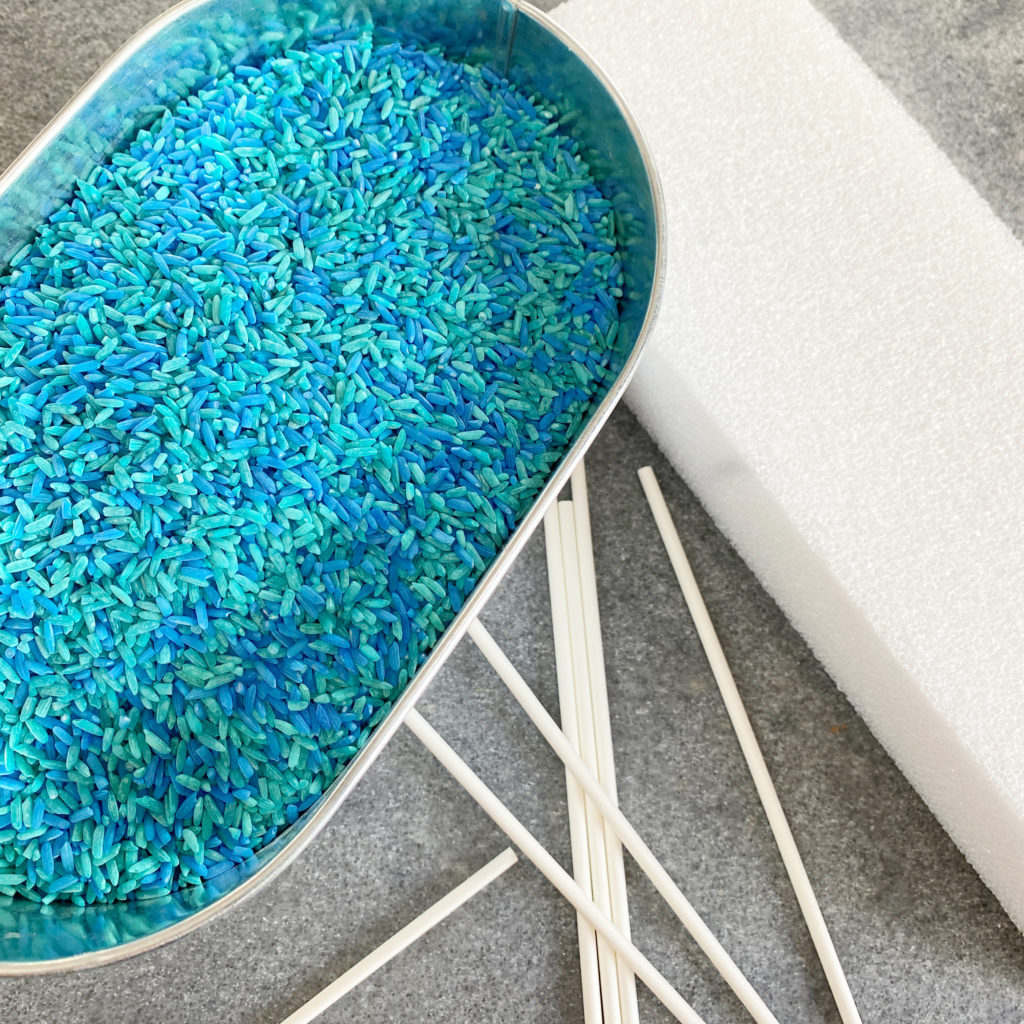 ALSO LEARN HOW TO DECORATE PRETZELS AND MARSHMALLOW POPS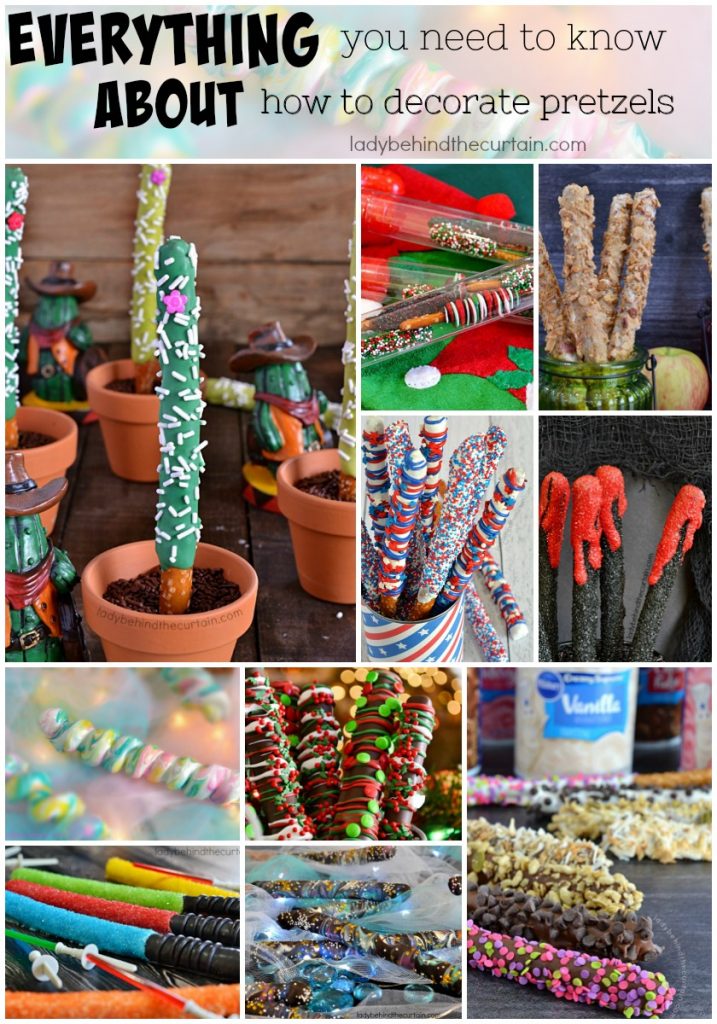 MY FAVORITE TOOL FOR MELTING CANDY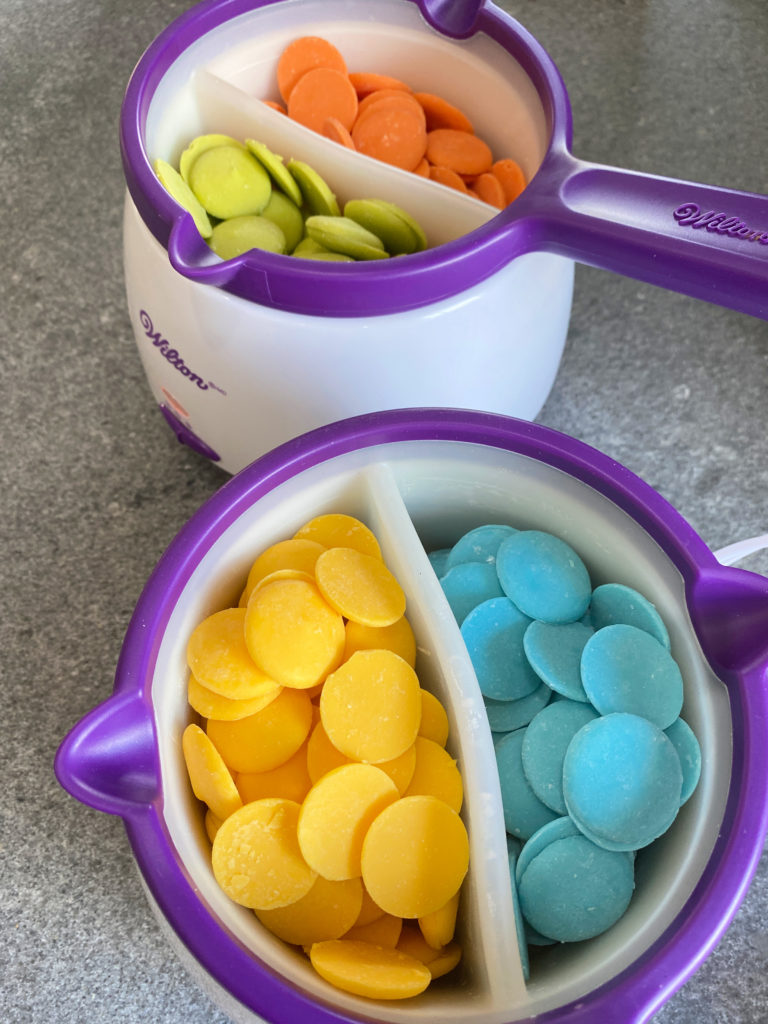 Vegetable Shortening VS Wilton EZ Thin Dipping Aid
How Far in Advance Can You Make Cake Pops?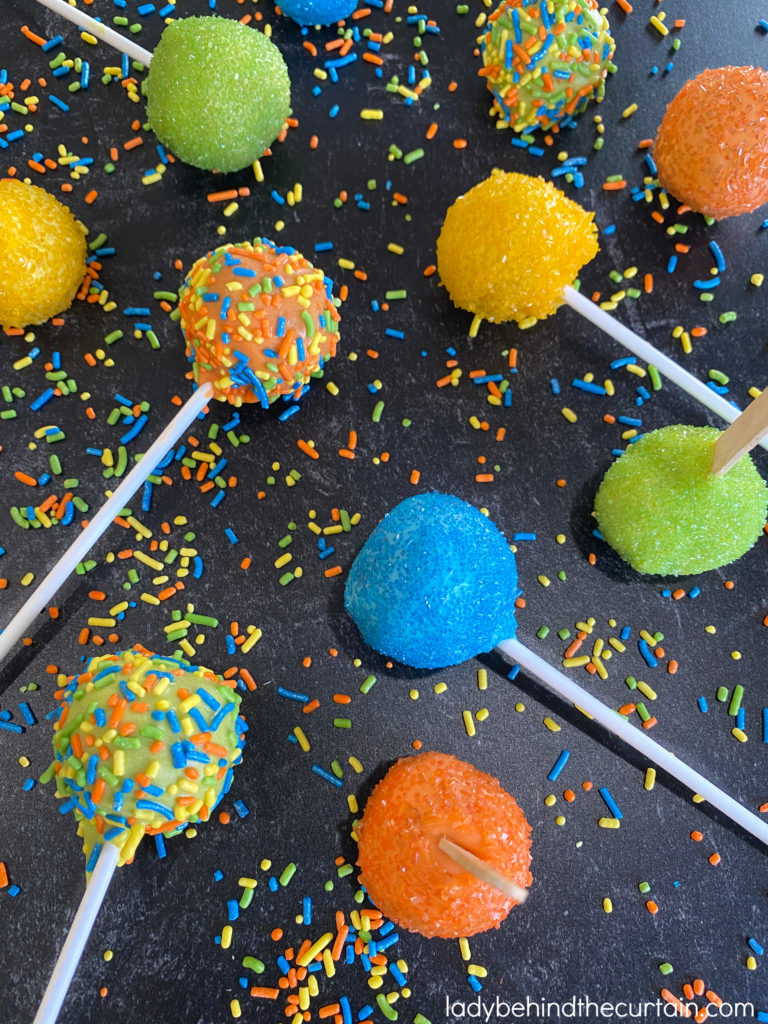 CAKE BALLS (NO COATING): The cake mixture can be prepared a couple days in advance and kept in the refrigerator until ready to use. You can even form the cake balls a day ahead and let them chill in the refrigerator for easier dipping. If you want to prep your cake balls and freeze them, store them in a large freezer bag. They can be kept frozen up to 6 weeks. Let your cake balls come to room temperature before dipping. ***SEE BELOW WHY CAKE POPS CRACK***
COATED CAKE POPS OR CAKE BALLS: Dipped cake pops decorated with Candy Melts can be stored at room temperature for a week. If you use white or dark chocolate, store them in the refrigerator so the chocolate doesn't melt.
FREEZING CAKE POPS: Once the cake pops are dry, place the decorated cake pops in a freezer safe zip top bag. They will stay fresh up to 6 weeks. When ready to use let them thaw overnight in the refrigerator.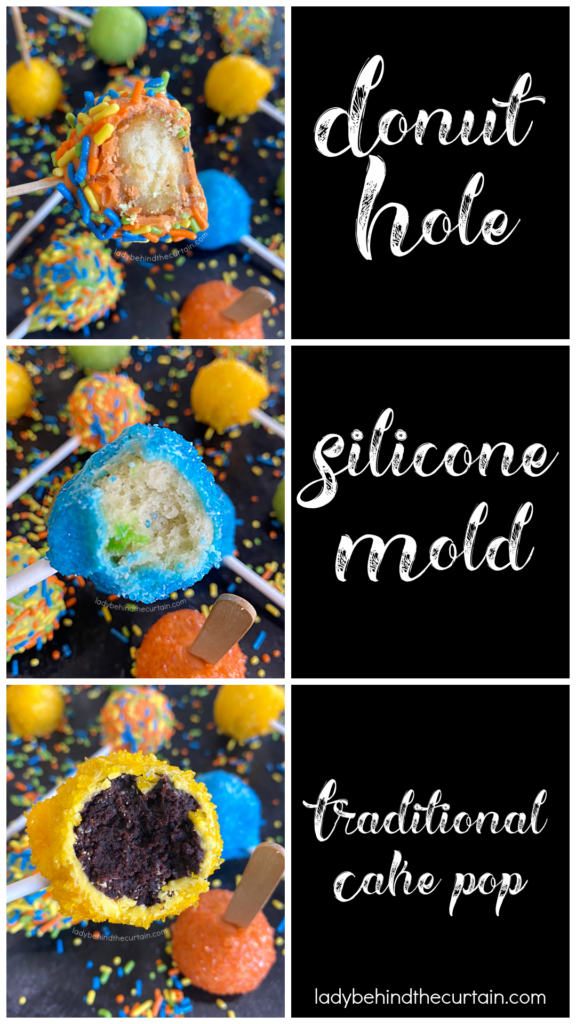 A COMMON PROBLEM WITH USING A SILICONE MOLD OR DONUT HOLES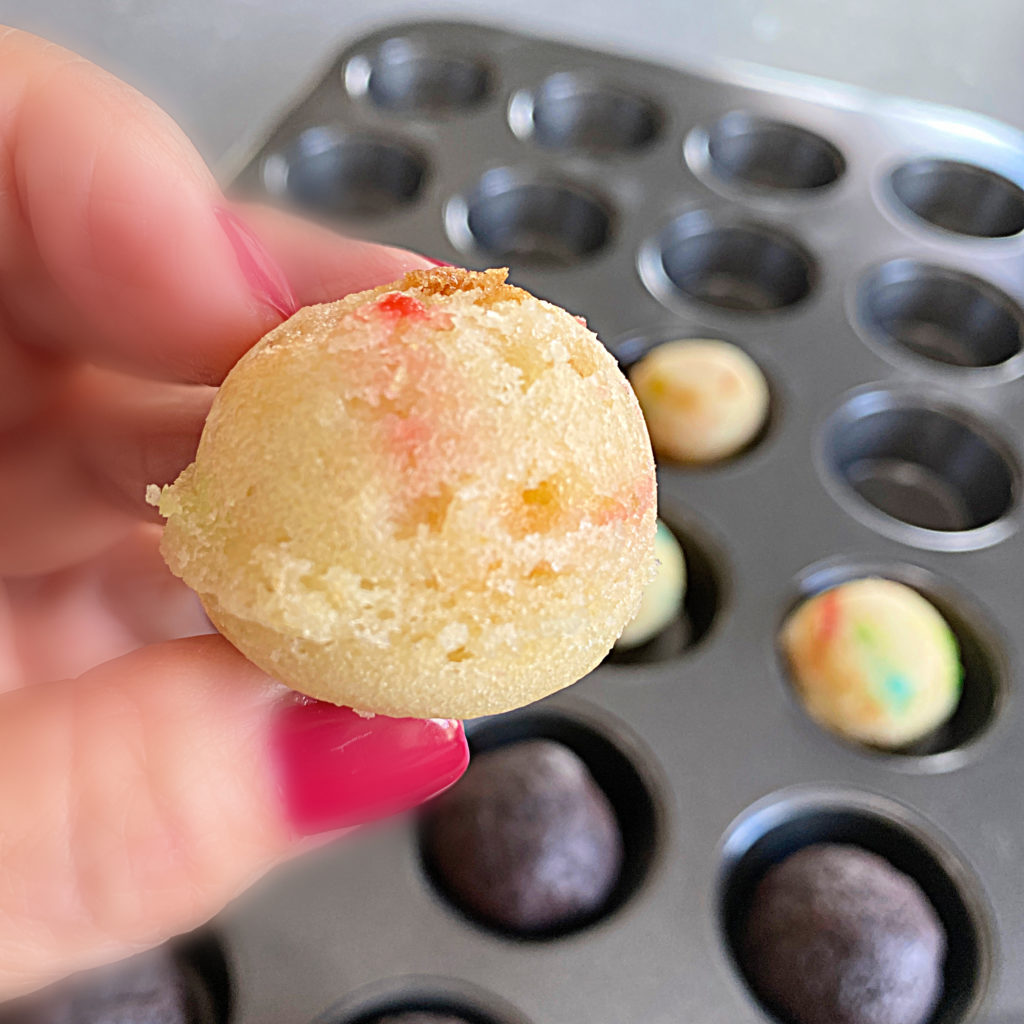 SILICONE MOLD CAKE POPS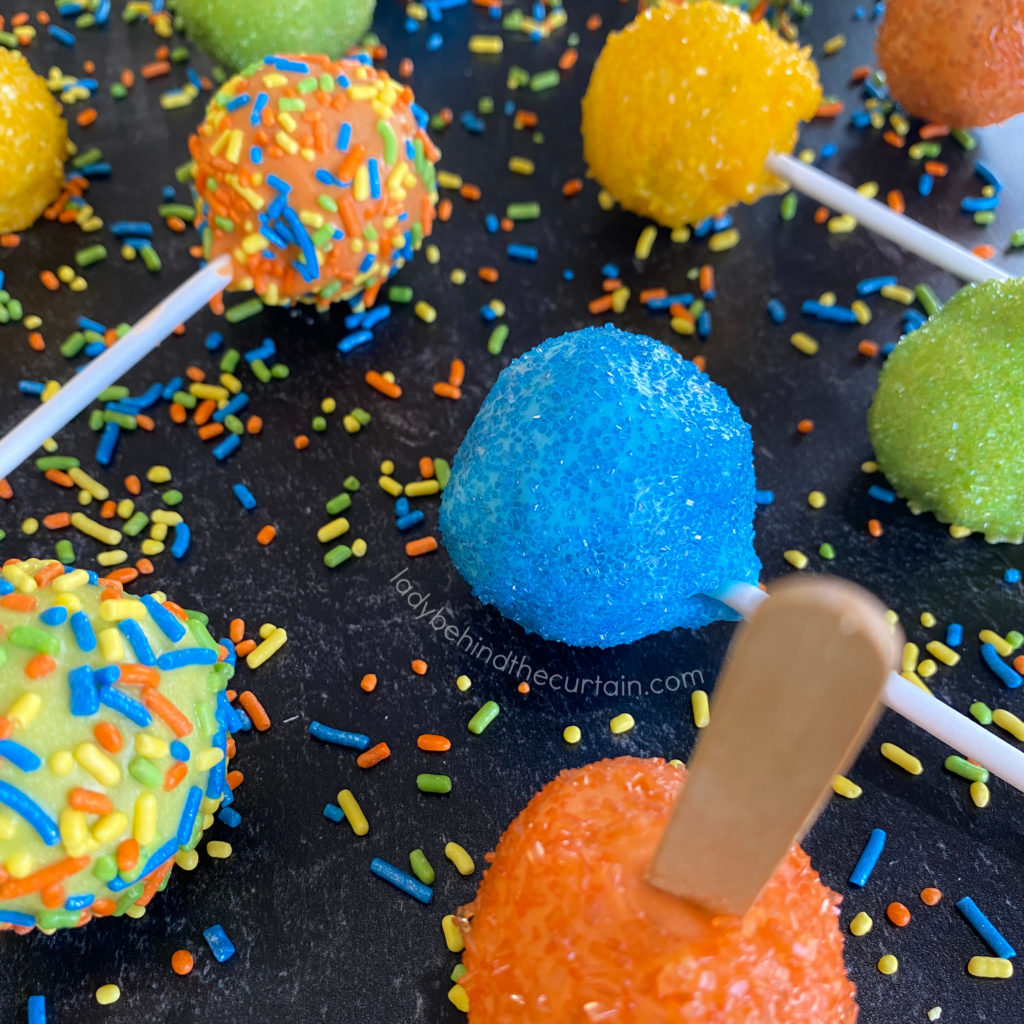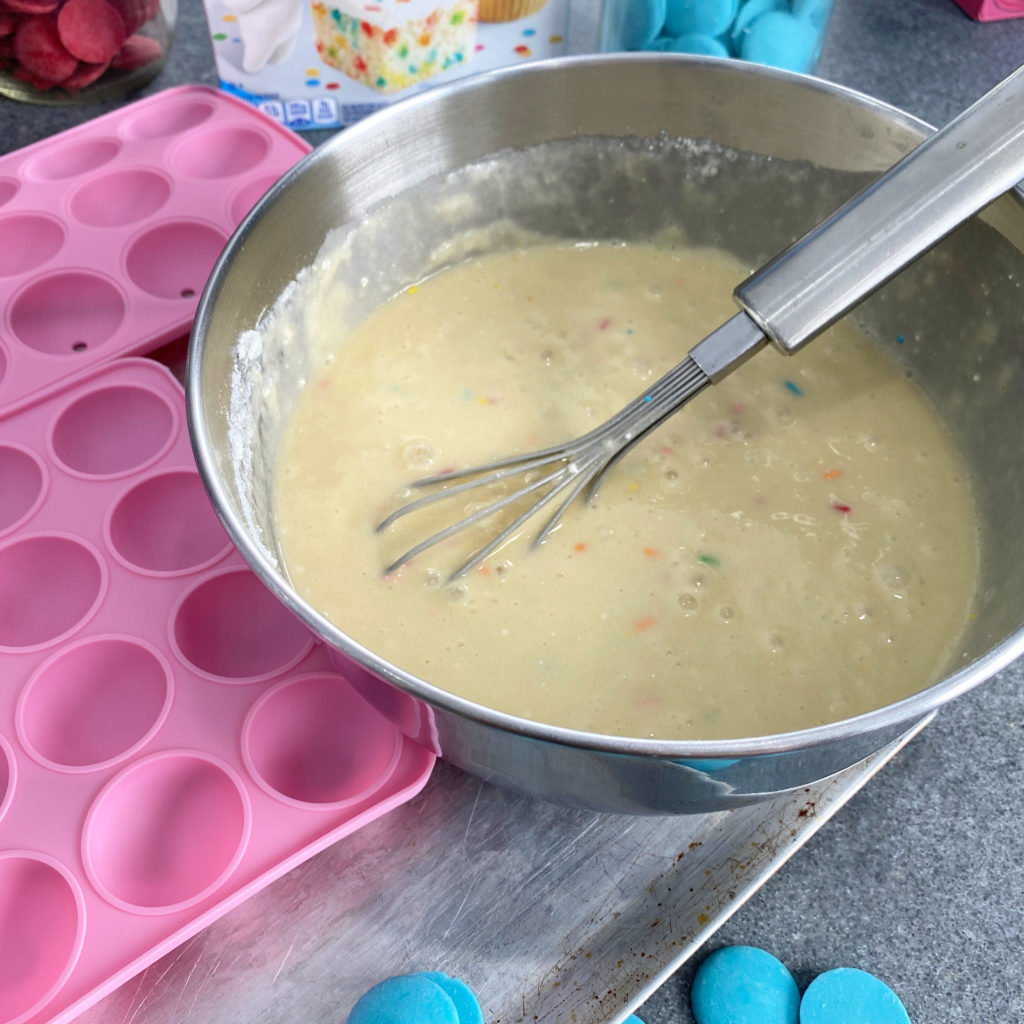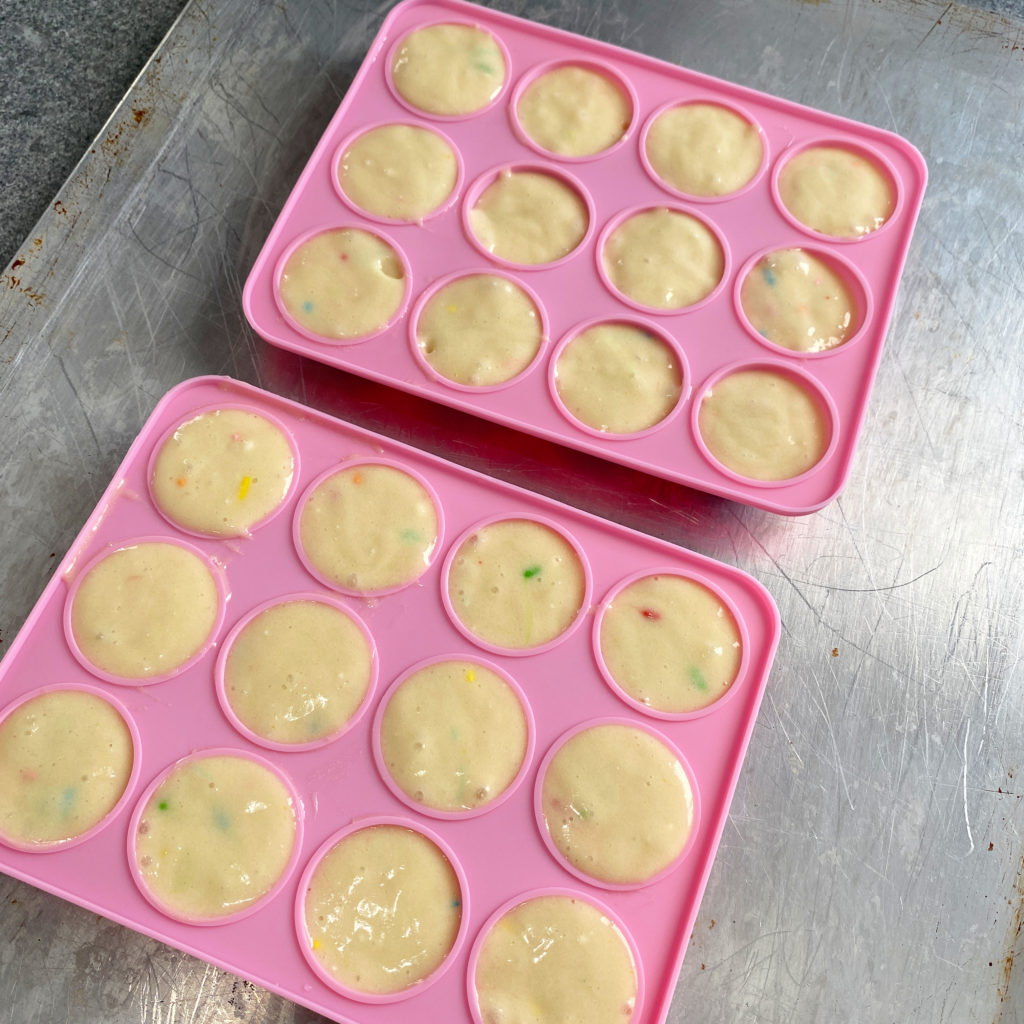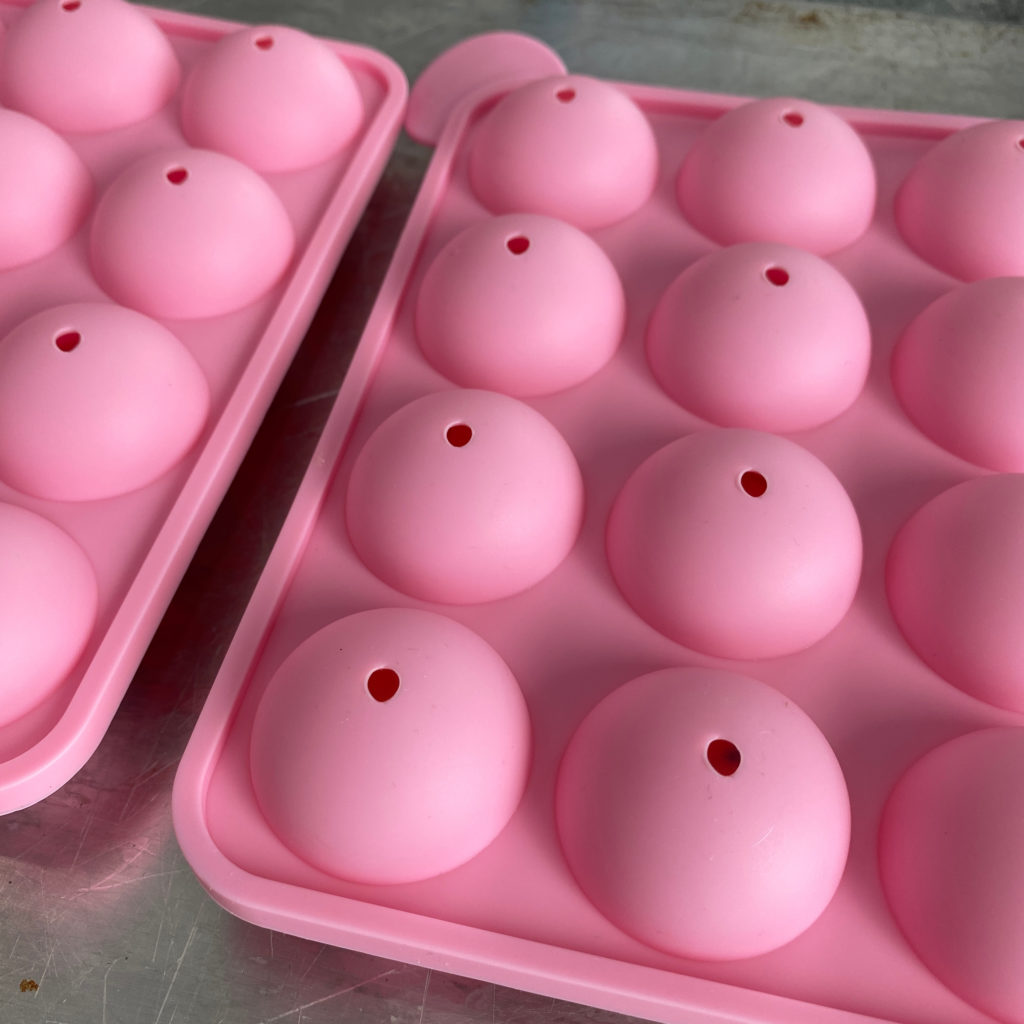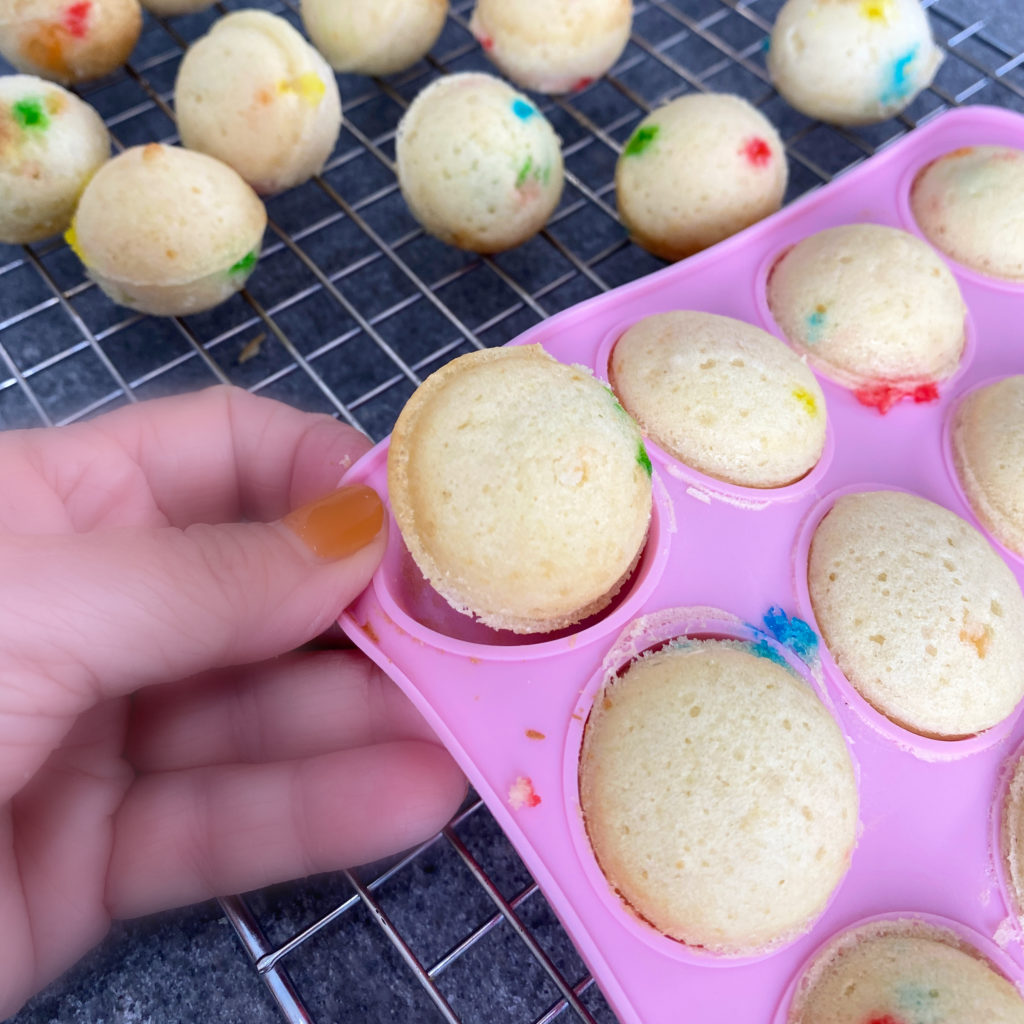 Why are My Cake Pops Cracking?
If your candy shell is cracking, it's mostly due to an extreme change in temperature (cold cake balls being dipped into hot candy). This can also happen with hot candy or chocolate being put into a cold refrigerator or freezer. To avoid cracking, let your cake balls warm up to room temperature a bit before dipping in warm candy or chocolate. Once dipped, let your cake pops sit at room temperature for 5 to 7 minutes before placing in the refrigerator or freezer so the candy has time to cool.
Why Do My Cake Pops Fall Off the Stick?
If your cake balls are falling off your treat stick, they could be too heavy due to size or adding too much frosting. To help ensure your cake balls stay, be sure to dip the stick in melted candy before inserting it into the cake ball. This hardened candy coating acts as a glue to hold the stick in place. If you think you've added too much frosting, add a little more cake to help even out the texture.
DONUT HOLE CAKE POPS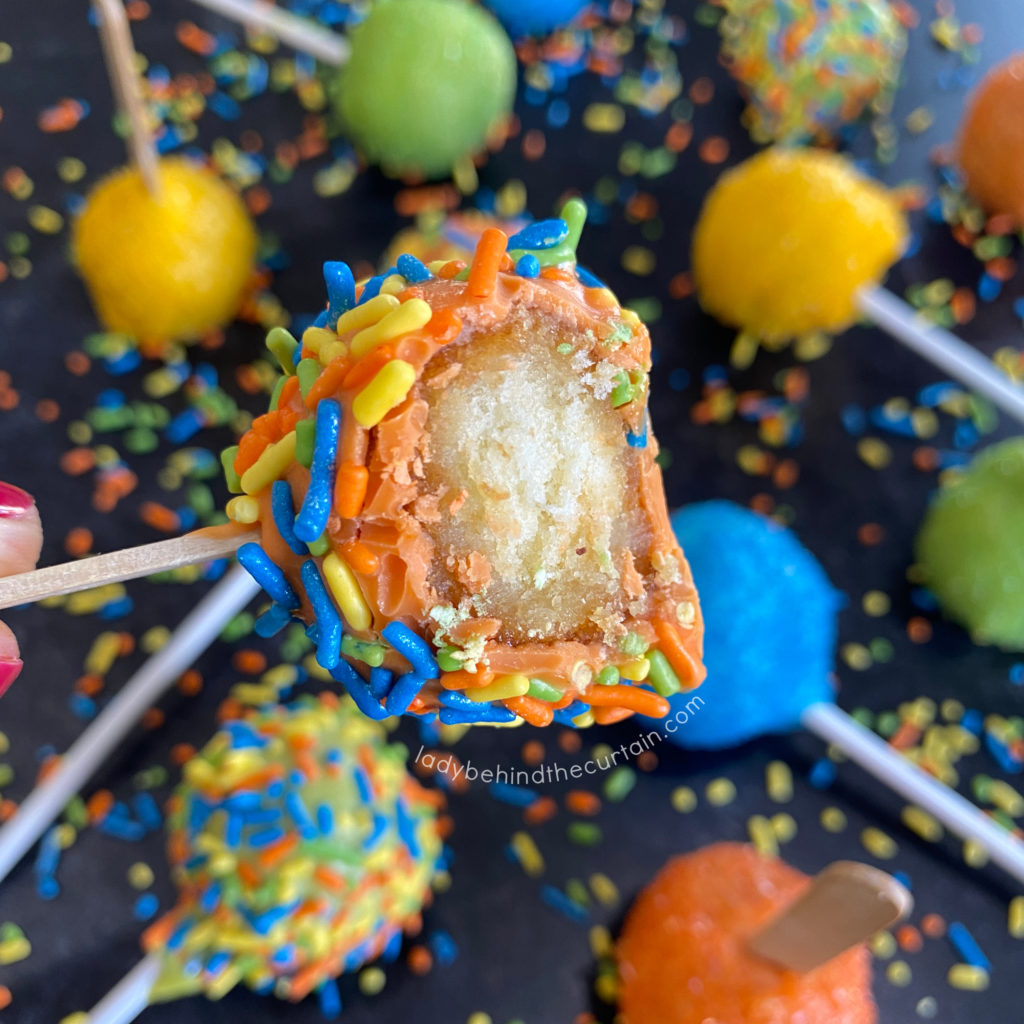 We just went from easy, to easier to easiest. NO BAKING for these cake pops.
Melt candy as directed in the Cake Pop instructions, dip stick into the melted candy and insert into the donut hole. Let the candy harden.
Dip the donut hole in melted candy, add toppings and place in a styrofoam board to harden or on a flat surface lined with parchment paper if laying them top side down.
You can use other items not just lollipop sticks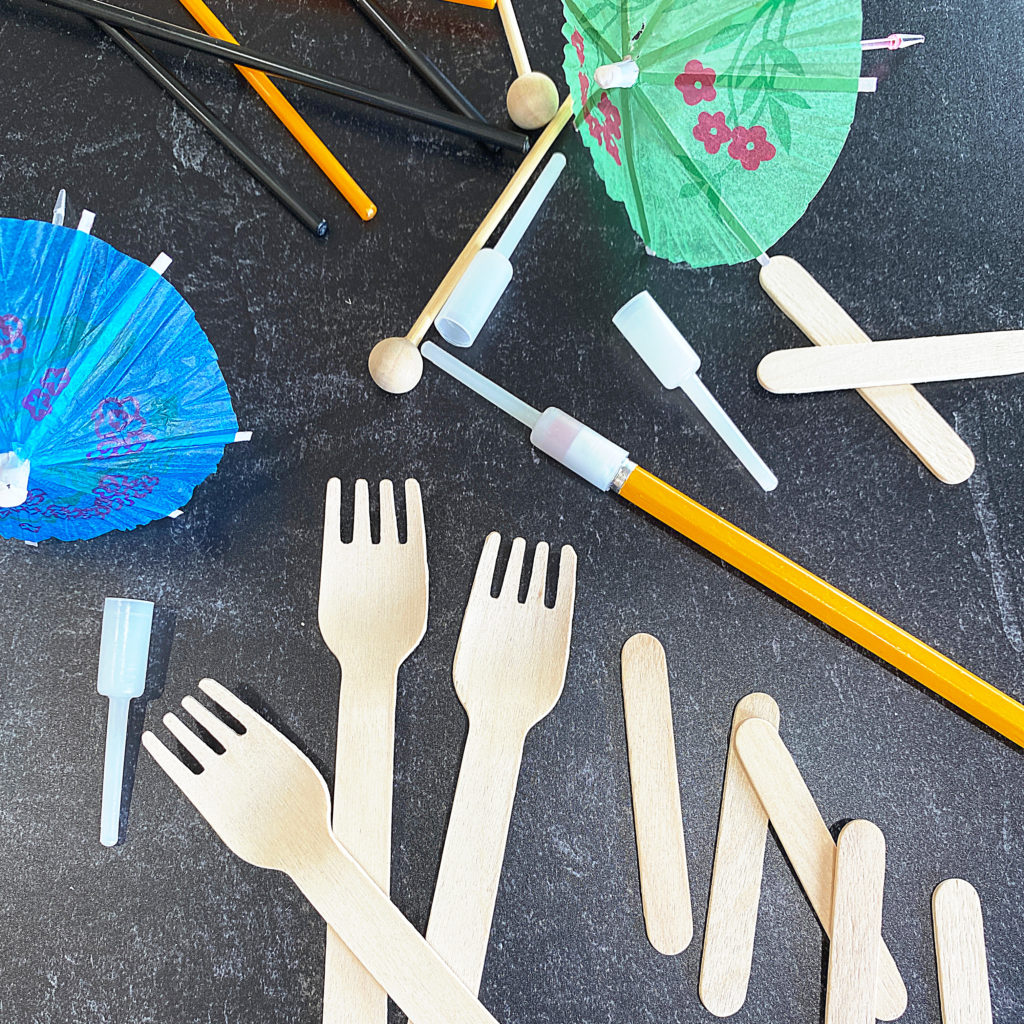 FROSTING TO CAKE RATIO
When it comes to adding frosting to your cake, you want just enough to moisten it. This is especially important to keep in mind if you're using a boxed cake mix, which is already pretty moist. Start with a small amount and add more as needed.
CAKE POP OR CAKE BALL IDEAS/RECIPES
NEVER MISS A POST