Classic Pineapple Upside Down Cake
Classic Pineapple Upside Down Cake: The perfect take and go cake with an unbelievable luscious flavor and texture. This amazing potluck cake is soft and buttery with a caramelized brown sugar pineapple and cherry topping. A classic retro cake just like your mom used to make that is served upside down and perfect for any time of year.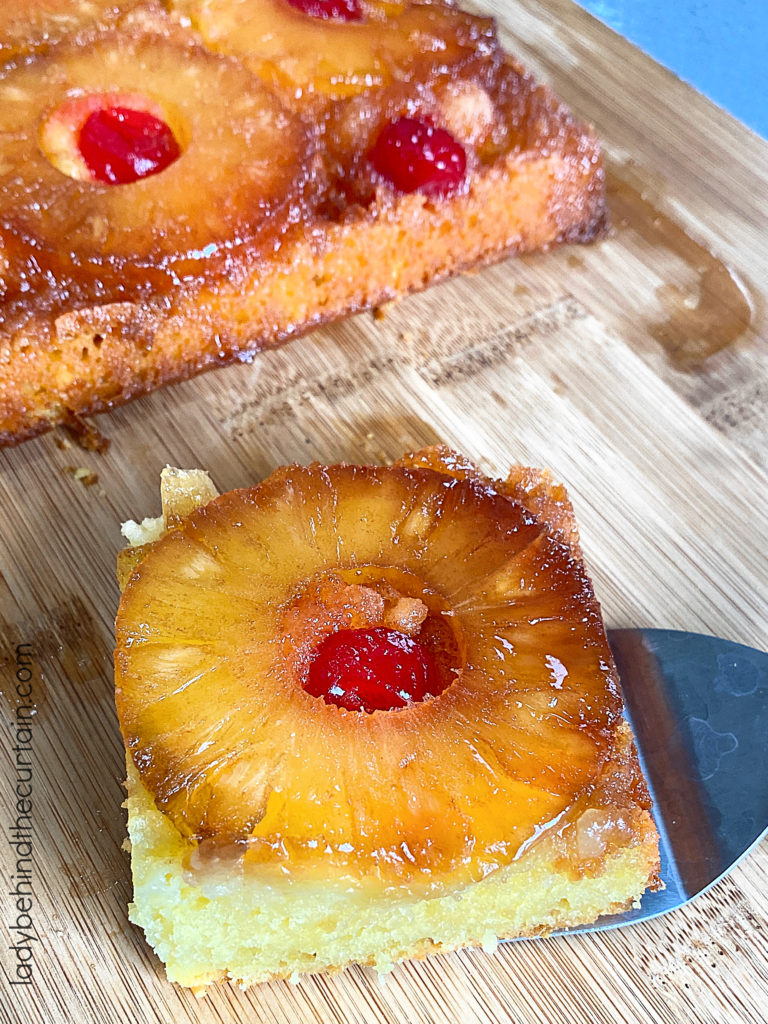 Classic Pineapple Upside Down Cake Ingredients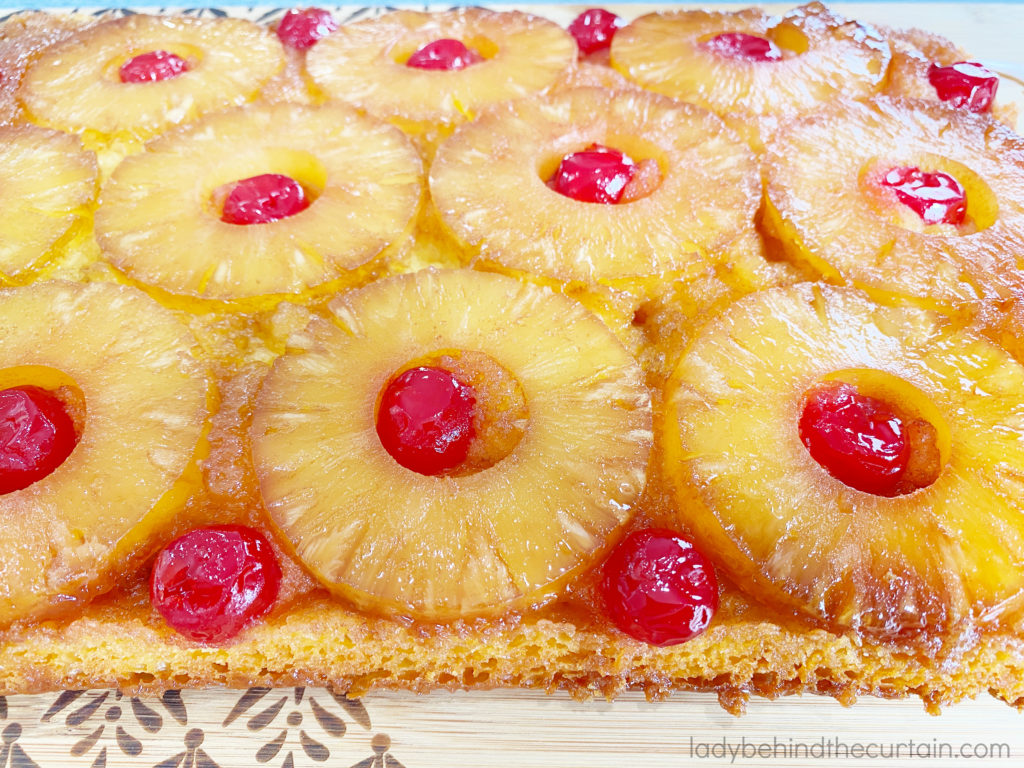 It's amazing how a few simple ingredients can create such a melt in your mouth cake, but it does!

YELLOW CAKE MIX
PINEAPPLE JUICE
VEGETABLE OIL
LARGE EGGS
Pineapple Upside Down Cake Topping
Yes, it's the topping…..only added first on the bottom of the cake pan.

BUTTER
LIGHT BROWN SUGAR
PINEAPPLE RINGS
MARASCHINO CHERRIES
MY NUMBER ONE TIP FOR THE TOPPING: Blot the wet pineapples and maraschino cherries before using. The more liquid in the fruit, the more liquid that won't set. Excess liquid creates an unpleasantly wet cake.
No Frosting Needed!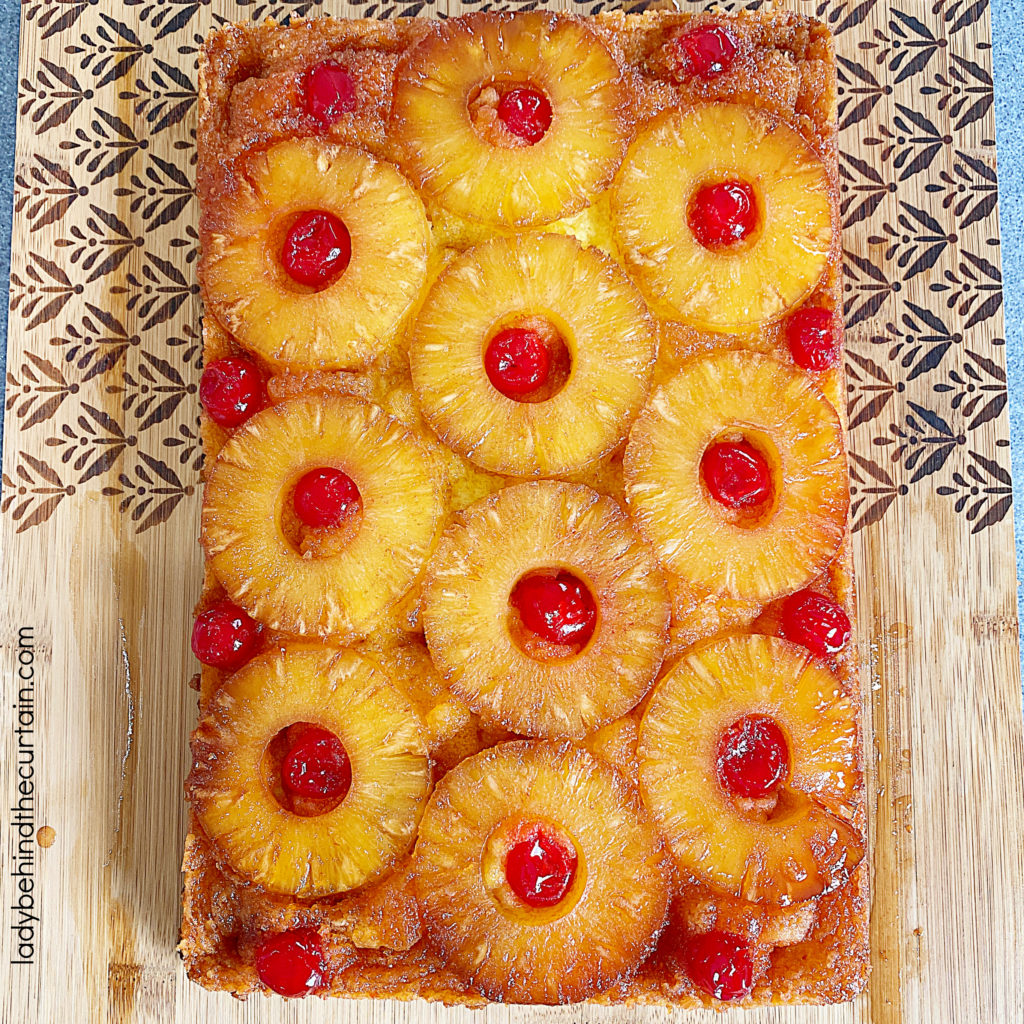 HOW TO MAKE CLASSIC PINEAPPLE UPSIDE DOWN CAKE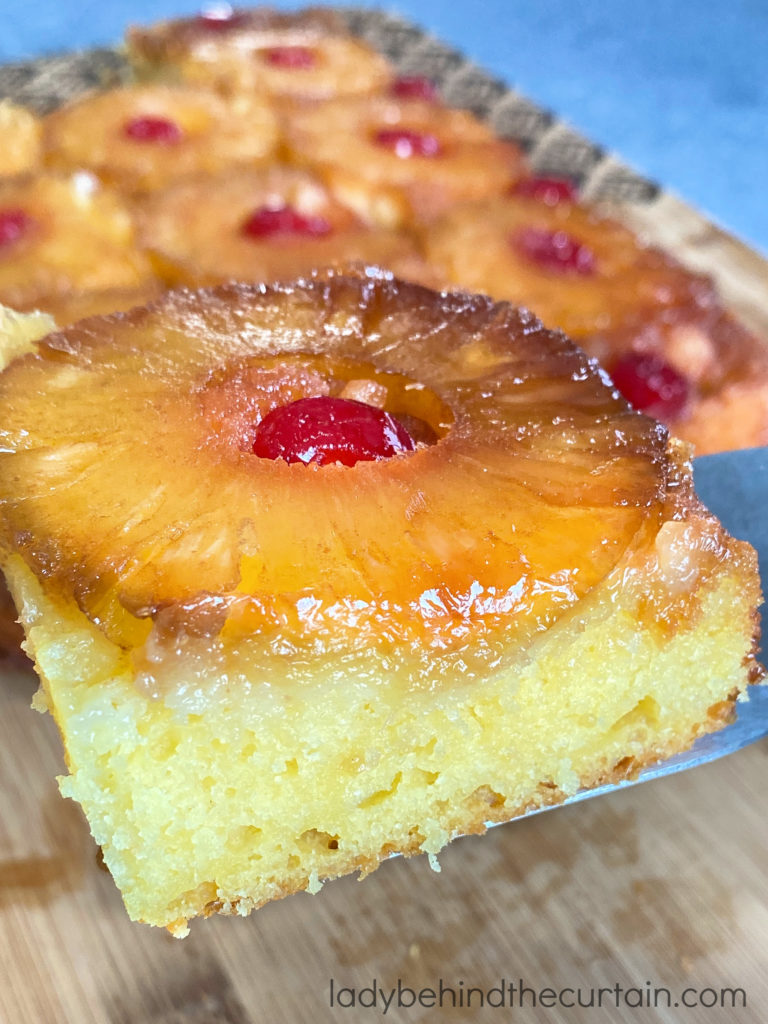 PREPARE TOPPING: Melt butter, sprinkle brown sugar over the top of the melted butter making sure it is equally disbursed. Arrange blotted pineapple rings and maraschino cherries in the bottom of the same pan.
PREPARE THE CAKE BATTER: Add enough water to the reserved pineapple juice to make 1 CUP, set aside. Make the batter according to the package instructions. Substituting the pineapple juice for the water. Pour batter over the pineapple slices and cherries. Bake until toothpick inserted into the center come out clean.
HOW SUCESSFULLY RELEASE THE PINEAPPLE UPSIDE DOWN CAKE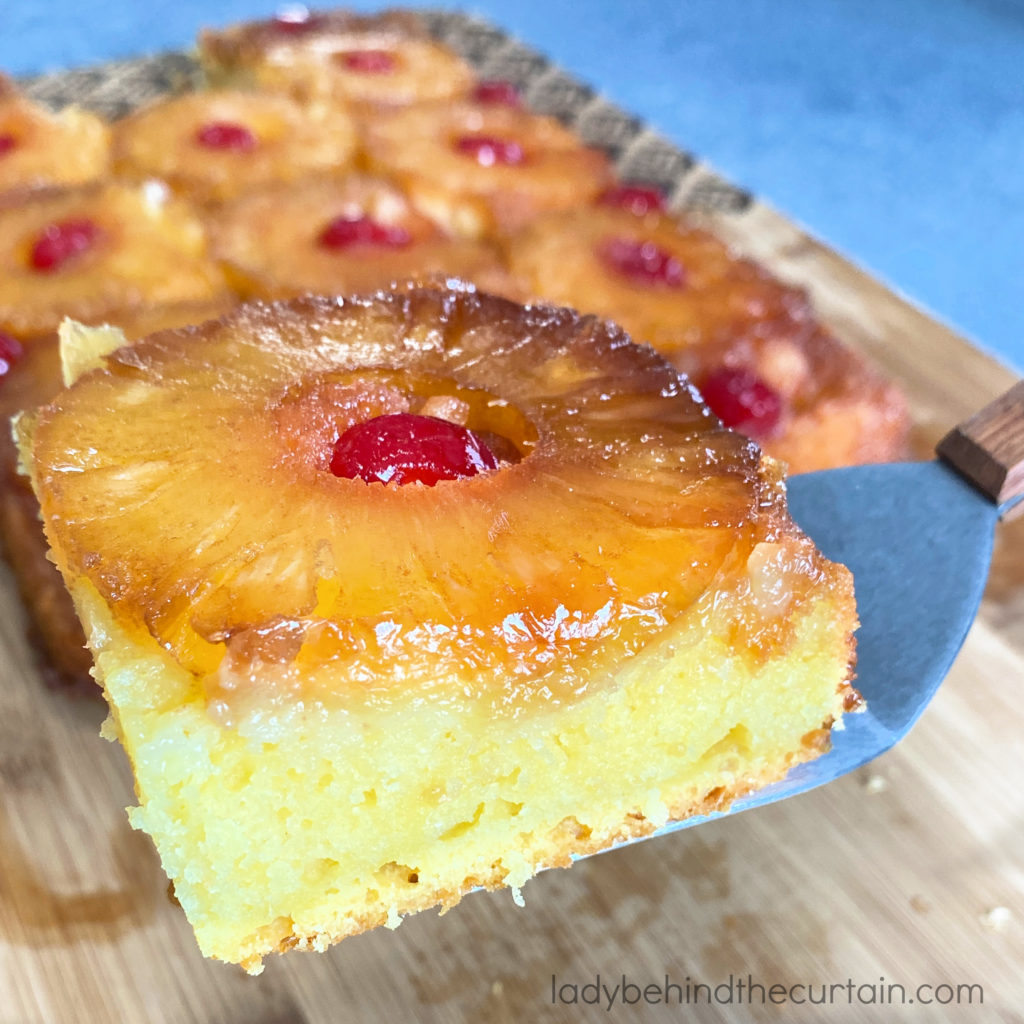 PARTY PINEAPPLE UPSIDE DOWN CAKE
MORE CLASSIC DESSERT RECIPES
NEVER MISS A POST