Instant Pot Mediterranean Chicken
Instant Pot Mediterranean Chicken
| When it comes to one pot meals this Instant Pot Mediterranean Chicken is on the top of my family's list. Not only is it the perfect weeknight dinner and easy to make but this recipe is also full of flavorful ingredients that really pack a punch, like white wine, red wine vinegar, green olives and dried plums.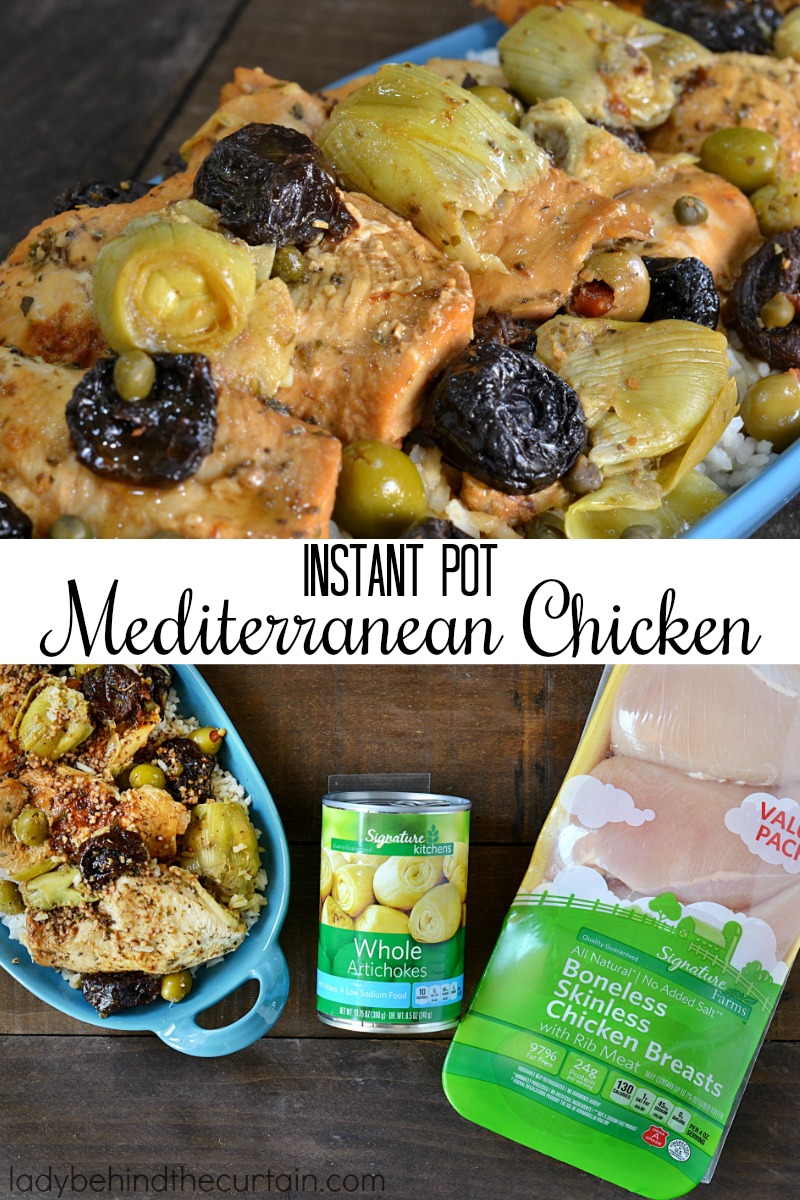 It all starts with great meat. That's where the Signature Farms™ Boneless Skinless Chicken Breast come in! The quality and value can't be beat! I also love the convenience of being able to buy Signature Kitchens™ Artichokes. When compared to fresh they're a great value and always available. The finished product is amazing and so easy. There's nothing better than inviting friends over for a nice relaxing evening and still being able to serve a delicious meal!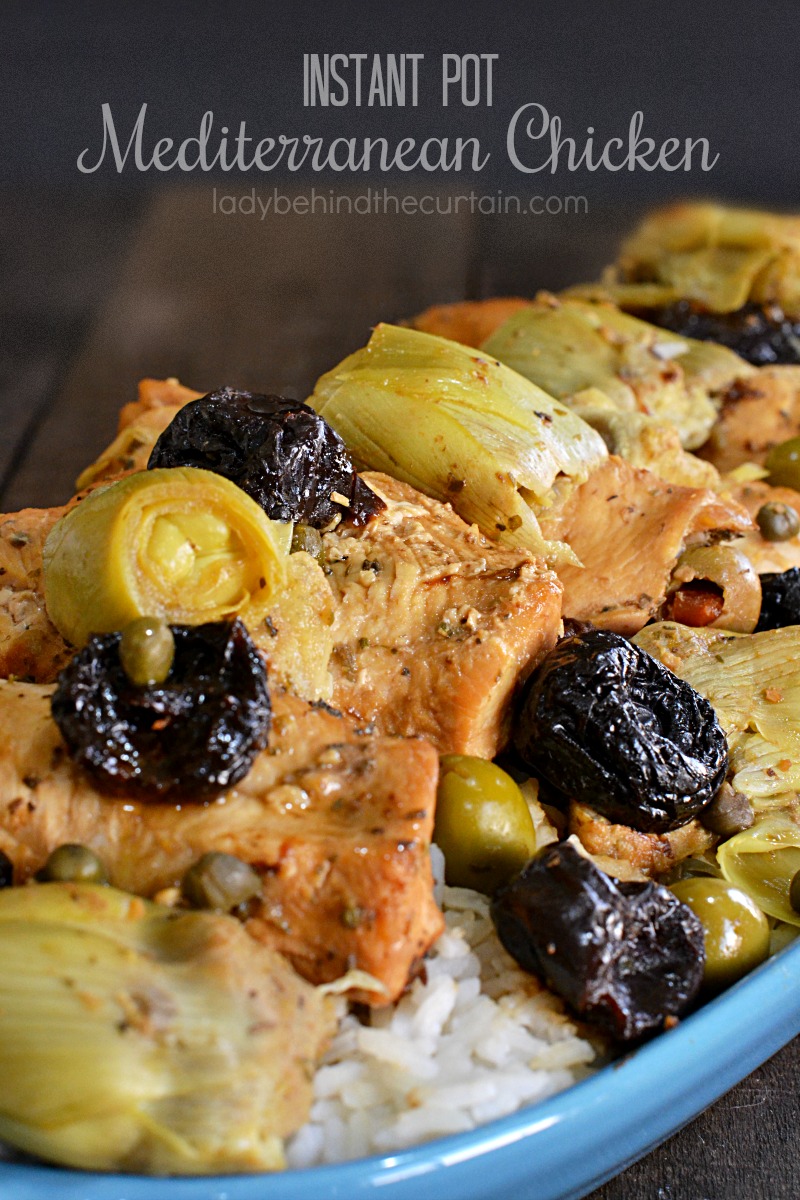 When it comes to summer cooking aside from the grill, I love using the Instant Pot. Living in the desert the last thing we want to do is heat up our house any more than we have to. The Instant Pot is the perfect tool! Not only does the house stay cool but the cooking time is so quick that I still have time before and after dinner to enjoy my family.
I hope that got you excited to try an Instant Pot and make this incredible Mediterranean Chicken recipe!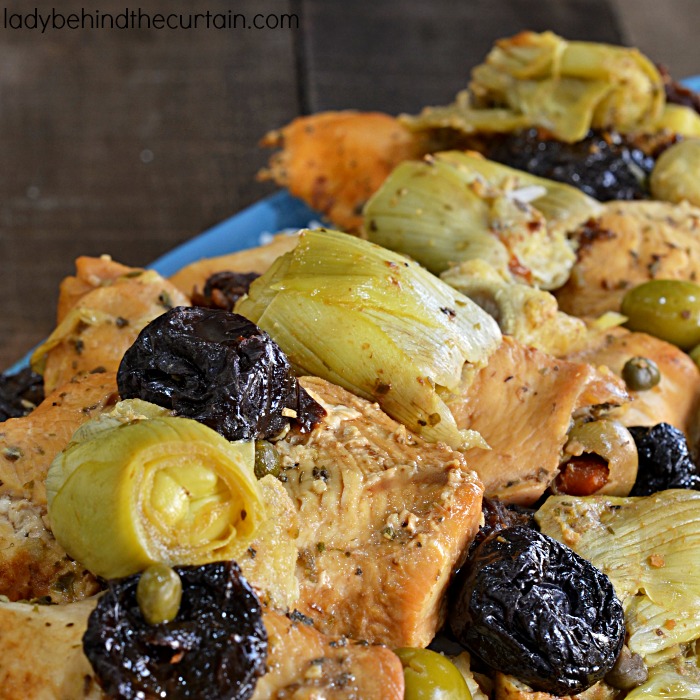 If you haven't jumped on the Instant Pot wagon I highly recommend that you do! It's not only a time saver but creates delicious quick meals too! You may not think of Instant Pot Mediterranean Chicken as comfort food but it totally is!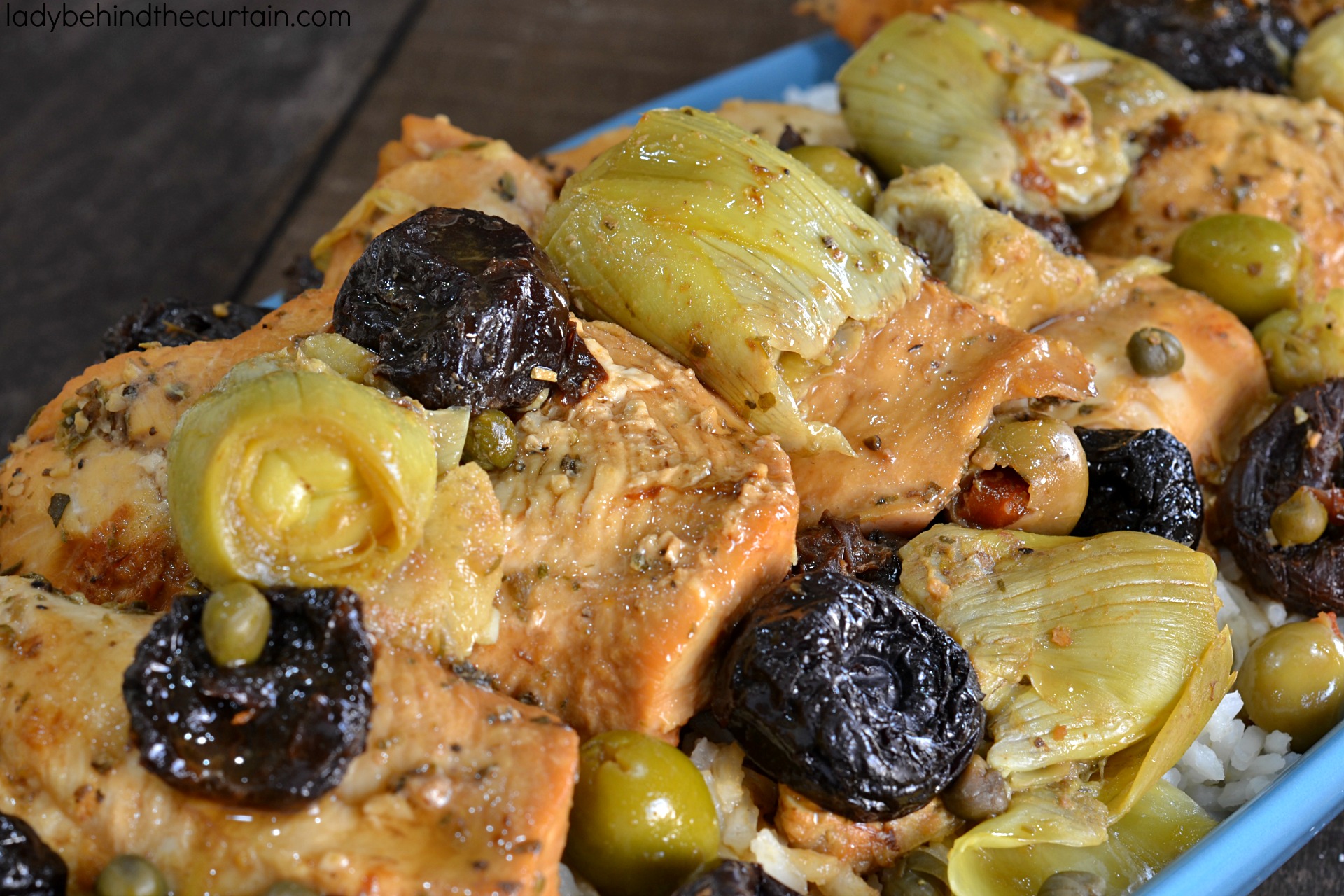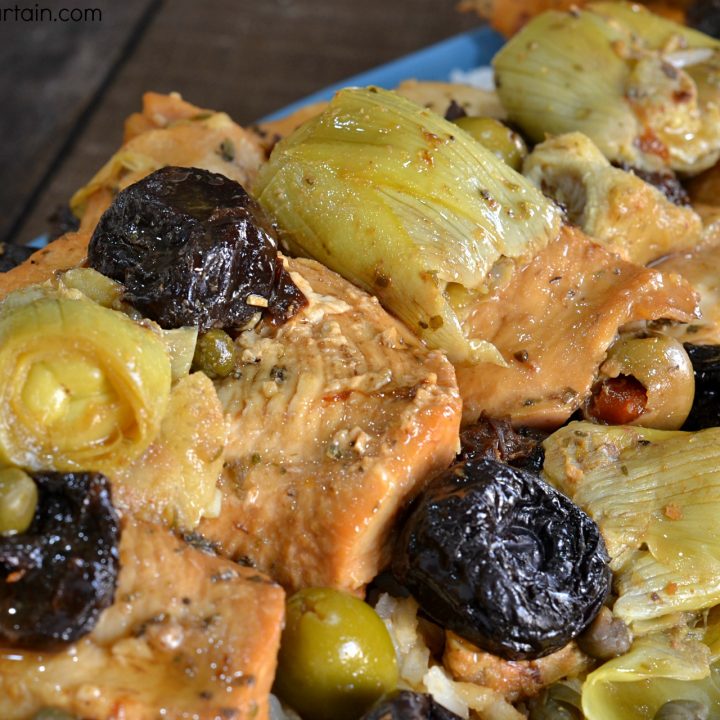 Instant Pot Mediterranean Chicken
Yield:
6 small chicken breasts
 When it comes to one pot meals this Instant Pot Mediterranean Chicken is on the top of my family's list. The perfect pantry meal.
Ingredients
1/3 cup white wine
2 tablespoons light brown sugar
1 1/2 teaspoons dried oregano
3 tablespoons red wine vinegar
1/2 teaspoon salt
1/4 teaspoon black pepper
6 garlic cloves, chopped
1 tablespoon capers
1 cup prunes
1/2 cup pitted green olives
1 (13.75 ounce) can Signature Kitchens™ Whole Artichokes
3 large Signature Farms™ Boneless Skinless Chicken Breasts cut lengthwise into 6 pieces (2 1/2 pounds)
Instructions
To an Instant Pot add the wine, brown sugar, oregano, vinegar, salt, pepper, garlic, capers, prunes, olives and artichokes; mix.  Add chicken, nestling it amount olives and prunes.  Tightly place on the lid.  Select Meat button, high pressure.  Adjust time to 8 minutes.  Make sure the pressure nozzle is closed.  Once the Instant Pot has come to the right amount of pressure and then cooked 8 minutes, let the chicken sit for an additional 10 minutes before releasing the pressure and removing the lid.
Serve over a bed of fluffy white rice and ENJOY!
Nutrition Information
Amount Per Serving
Calories

0
Total Fat

0g
Saturated Fat

0g
Cholesterol

0mg
Sodium

0mg
Fiber

0g
Sugar

0g
Protein

0g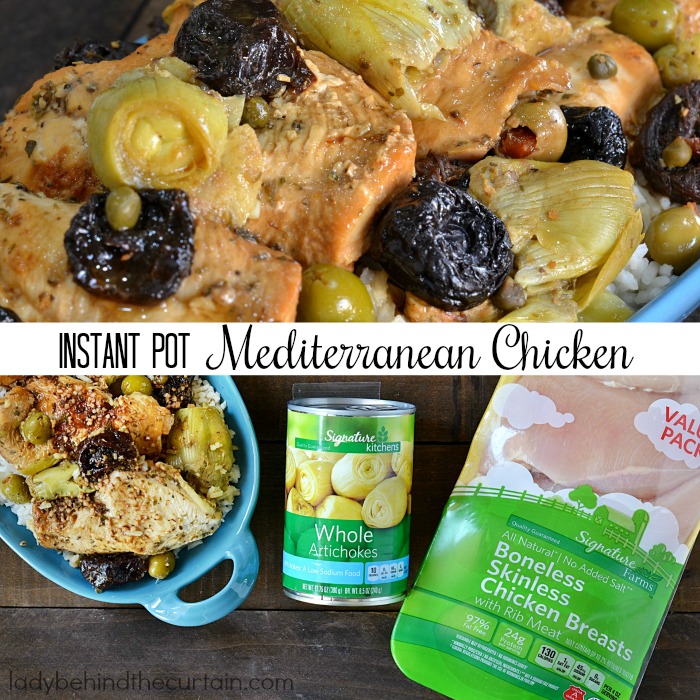 NEVER MISS A POST!
Sign up for my newsletter and receive my recipes in your inbox. Easy to see anytime and saved for safe keeping. Click Here and sign up today! —->>>>CURTAIN CALL NEWSLETTER