Instant Pot Beef Dip Sandwich
Instant Pot Beef Dip Sandwich |  Simplicity at it's finest!  Whether you're entertaining outdoors or serving this sandwich to your family for an easy weeknight  dinner.  This Instant Pot Beef Dip Sandwich will quickly become one of your family and friends favorite Summer Recipes!  With piles of juicy flavorful beef and a delicious dipping Au Jus sauce, all made in your Instant Pot. Making this sandwich perfect for an easy weeknight dinner and great for outdoor entertaining!  So…..get ready to WOW your family and friends.  Scroll down to see how you can also make this Beef Dip Sandwich in a slow cooker.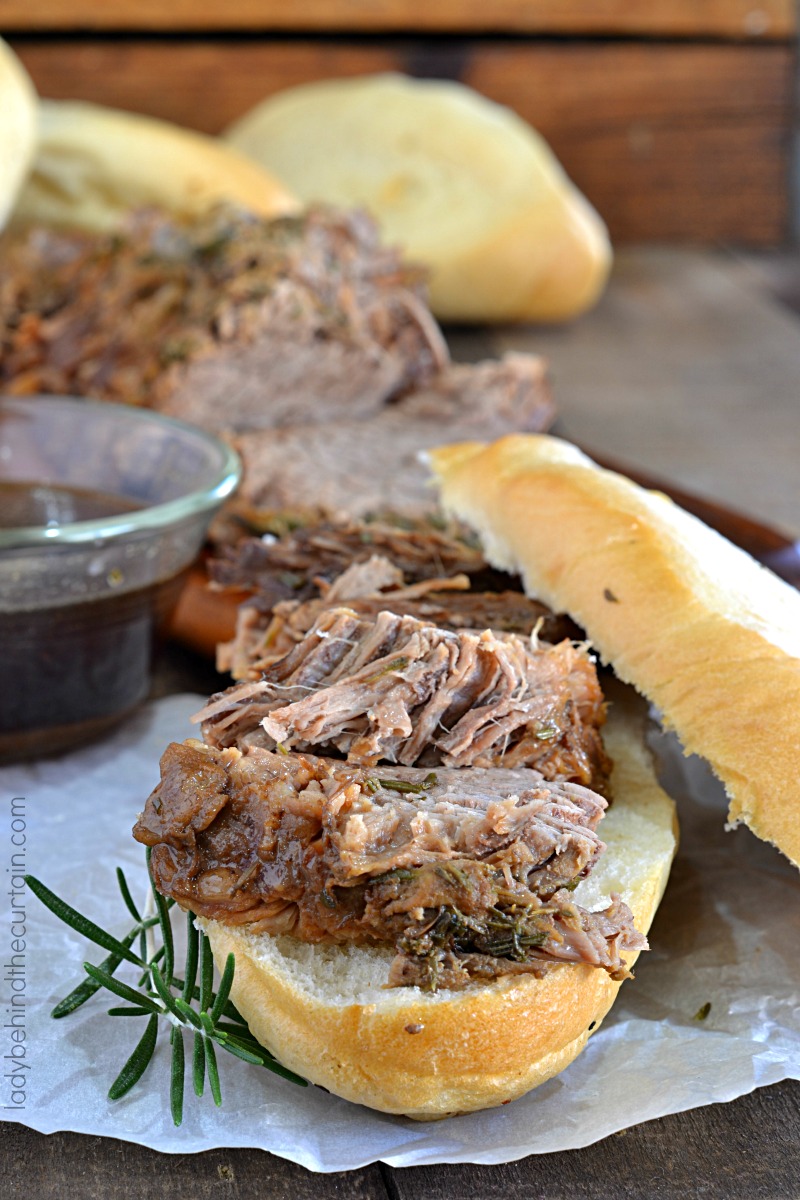 Starting with this amazing Beef Dip Sandwich…then add….. SOUTHERN BEANS, CREAMY RANCH POTATOES, FAMILY STYLE MACARONI AND CHEESE, TRIPLE BERRY COBBLER and MOM'S PEACH COBBLER.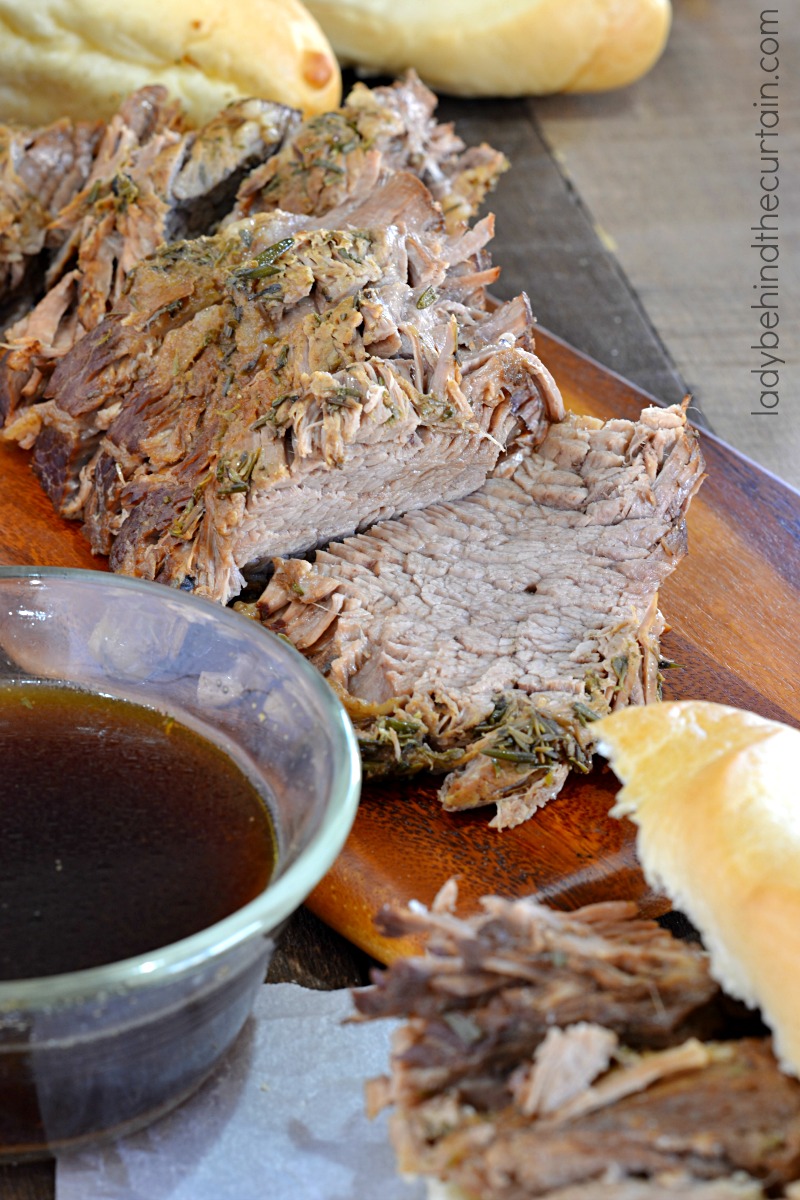 Trying to decide on whether or not to purchase an instant pot?  I only have one question……do you use your slow cooker?  If the answer is yes then your decision is easy.  Whatever you make in your slow cooker can be made in an instant pot only in light speed time!  For instance I've been making this same recipe in my slow cooker for years.  The time difference between a slow cooker and an instant pot is this…..slow cooker 5 to 6 hours on high and the instant pot 1 hour and 15 minutes.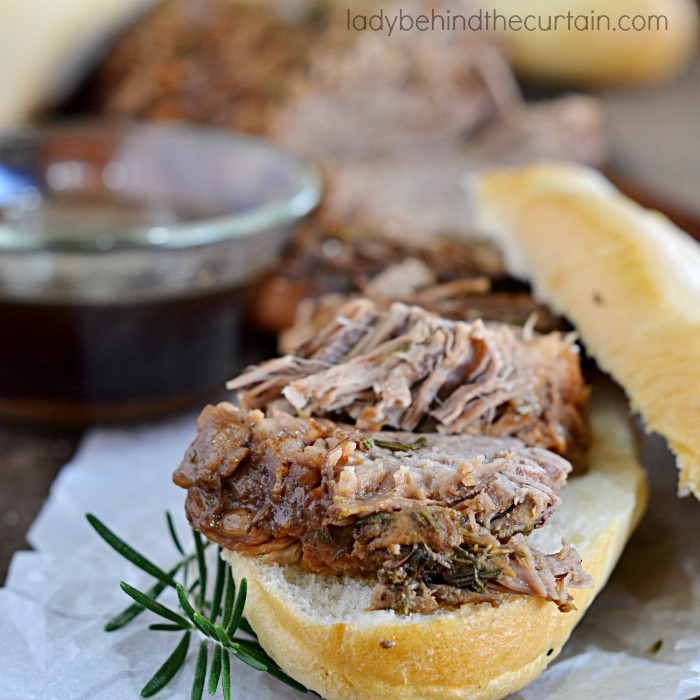 In case you're still not convinced click here for the slow cooker version—->>>>SLOW COOKER BEEF DIP SANDWICH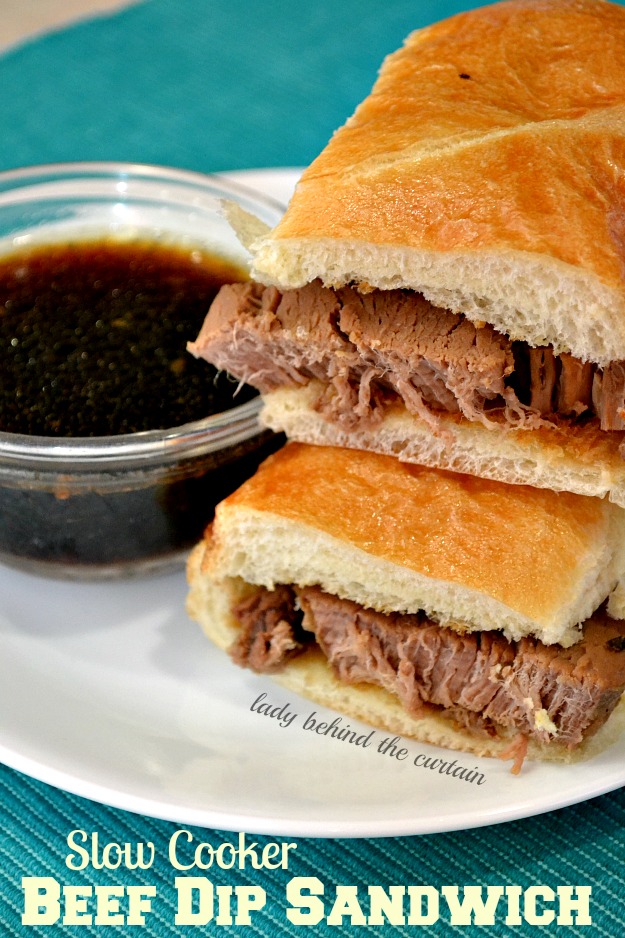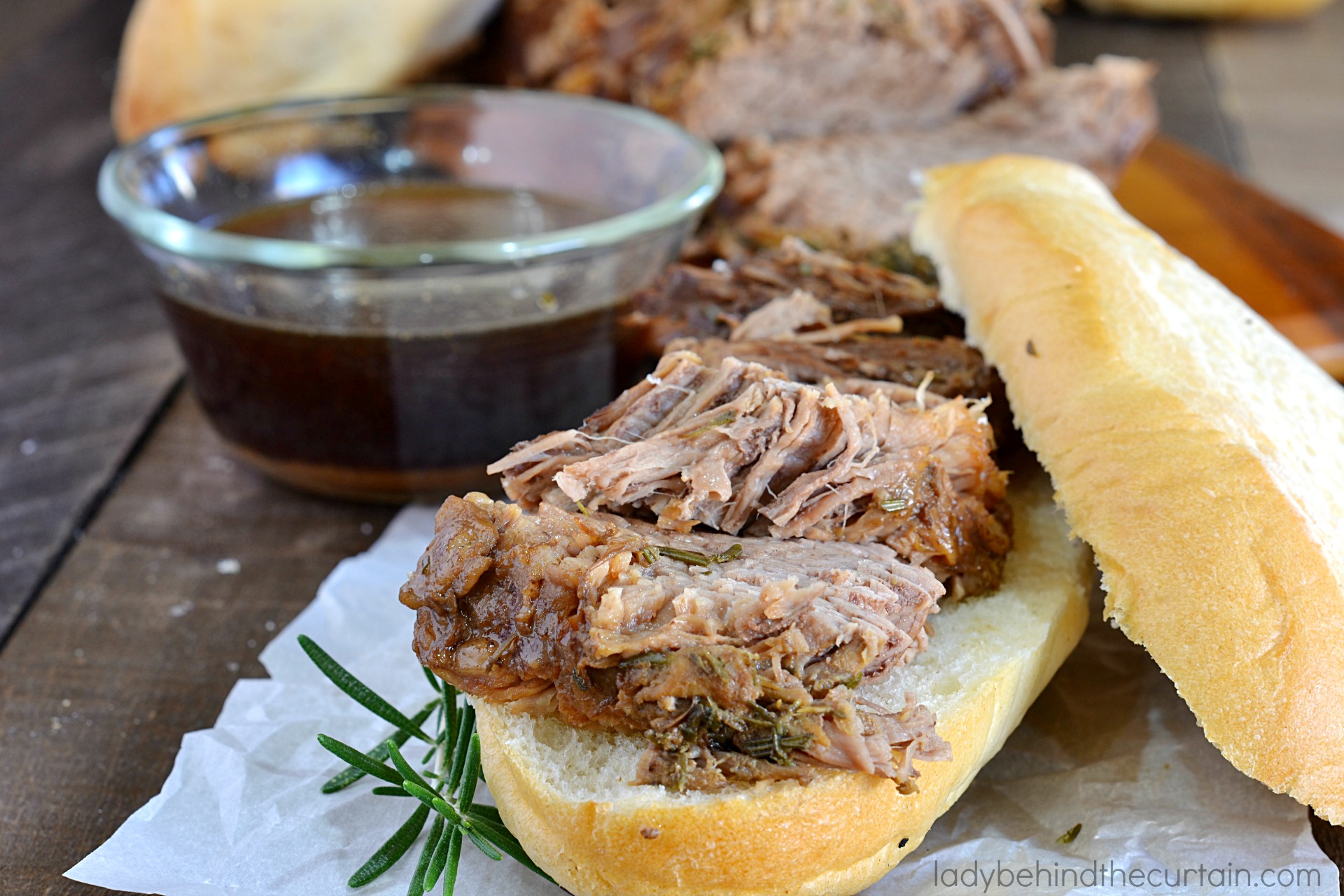 MORE INSTANT POT RECIPES
NEVER MISS A POST!
Sign up for my newsletter and receive my recipes in your inbox. Easy to see anytime and saved for safe keeping. Click Here and sign up today! —->>>>CURTAIN CALL NEWSLETTER