Instant Pot Beef Stroganoff
Instant Pot Beef Stroganoff. Perfect for an easy weeknight meal and elegant enough for a dinner party. From the tender beef, sumptuous mushrooms to the creamy sauce this Stroganoff is comfort food at its finest. Don't have and instant pot? Don't worry…..scroll down to see how you can make this delicious recipe on your stove top.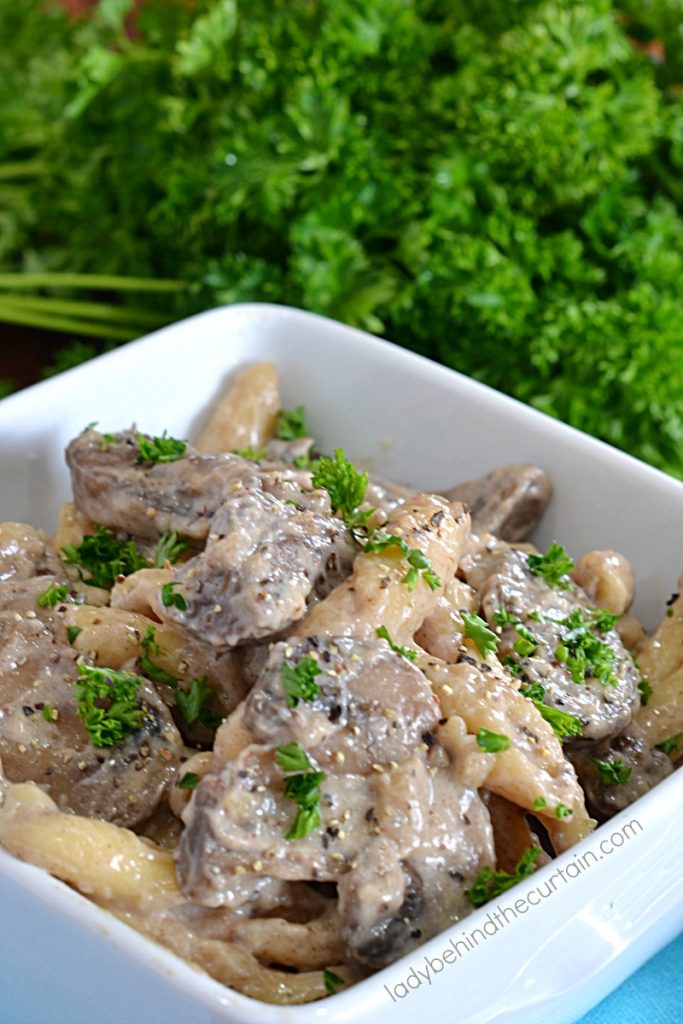 Adding ingredients to the Beef Stroganoff
When it comes to a versatile dish this Instant Pot Beef Stroganoff is at the top of the list. Of course this recipe is already perfection all on its own.

LEFT OVER (or fresh) VEGETABLES (carrots, celery etc.)
FRESH HERBS (thyme, parsley etc.)
BROWN OR WHITE RICE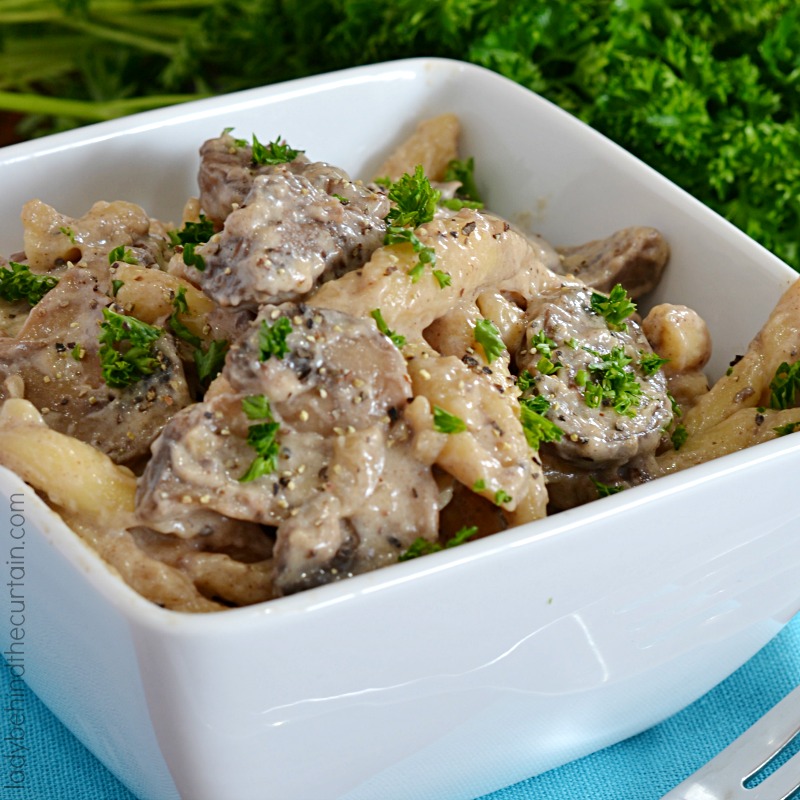 HOW TO MAKE INSTANT POT BEEF STROGANOFF ON THE STOVE TOP
Same yummy ingredients as the Instant Pot version

Cut meat into bite size pieces, salt and pepper.
Heat 1 tablespoon vegetable oil, brown beef (add more oil as needed)
Remove beef from the skillet, add onion and mushrooms, give onion a head start and then add the garlic.
Salt and pepper, cook until mushroom are a golden brown.
Add meat back into the skillet (with the onion mixture).
Pour in beef broth and simmer 20 minutes or until beef is tender.
Add red wine and simmer until the alcohol has cooked off.
Stir in the sour cream and cream of mushroom soup; salt and pepper to taste.
Serve over egg noodles (SPAETZLE IS MY FAVORITE)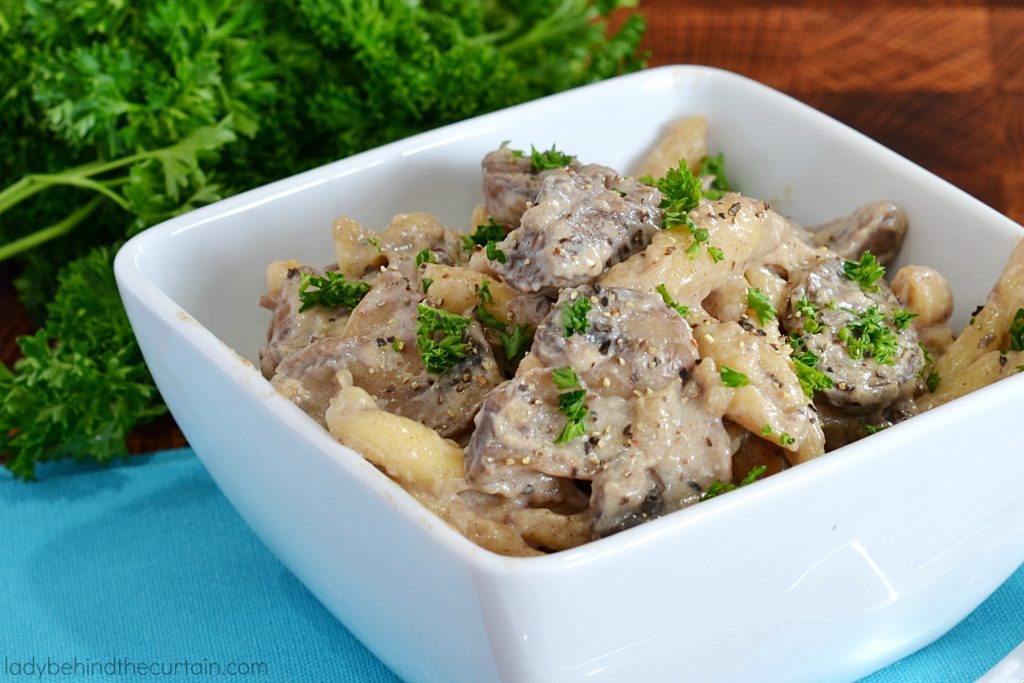 MORE INSTANT POT DINNER RECIPES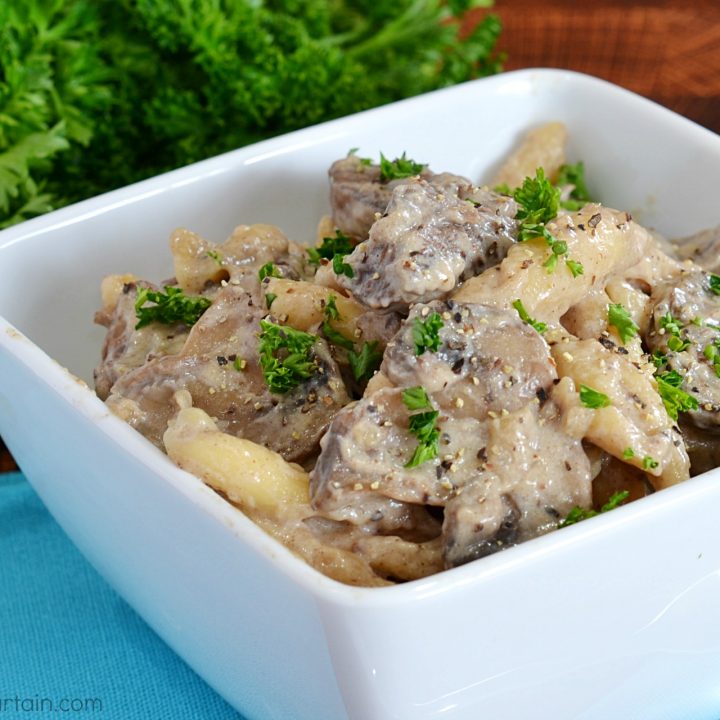 Instant Pot Beef Stroganoff
Additional Time:
10 minutes
The perfect weeknight meal!
Ingredients
2 pounds sirloin roast, sliced
2 tablespoons olive oil
1 medium onion, chopped
2 garlic cloves, chopped
1 (8 ounce) container of fresh sliced mushrooms
1 cup beef broth
½ teaspoon salt
¼ teaspoon black ground pepper
½ cup red wine
1 (8 ounce) tub sour cream
1 (10.5 ounce) can cream of mushroom soup
1 package of egg noodles (spaetzle works best)
2 tablespoon all-purpose flour
4 tablespoons cold water
Instructions
Use the saute setting on the instant pot.
Add the olive oil and beef, saute until brown.
Take the beef out of the pot; add the onion , garlic, mushrooms, salt and pepper, saute until tender.
Add meat back to the pot, along with the beef broth and red wine.
Lock the lid in place making sure the pressure release is closed.
Cook on high pressure 10 minutes, let the pressure naturally release 10 minutes, then open the valve to finish releasing.
Change the setting to saute, add the sour cream and soup.
Stir and cooking until bubbling.
While the mixture is coming to a boil, in a small jar or container with a tight fitting lid add the flour and water.
Shake or stir to combine.
Once the mixture has come to a boil add the slurry (flour and water mixture) to the pot.
Cook until thick, server over egg noodles or rice.
ENJOY!
NEVER MISS A POST