King's Hawaiian Dinner Roll Cinnamon Rolls
King's Hawaiian Dinner Roll Cinnamon Rolls: Get the flavor of yeast cinnamon rolls without all the hassle and enjoy a delicious quick and easy breakfast treat! Your favorite dinner roll transformed into your favorite breakfast rolls. These sweet rolls have a gooey cinnamon buttery center and topping.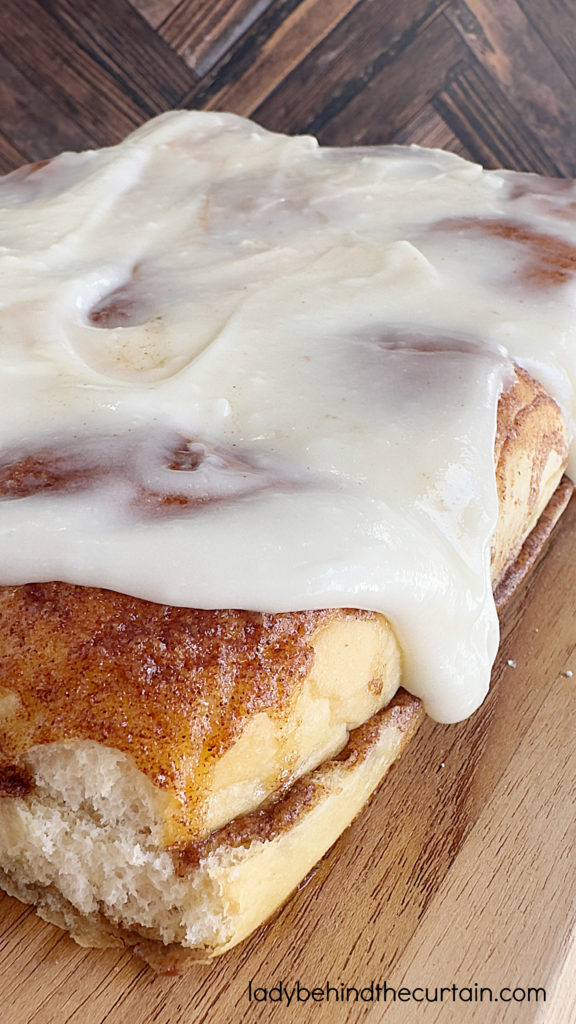 Of course cinnamon rolls would not be complete without a creamy topping. Easy to make homemade cream cheese icing is exactly what these King's Hawaiian Butter Cinnamon Rolls need.
How to Make Cinnamon Rolls from King's Hawaiian Dinner Rolls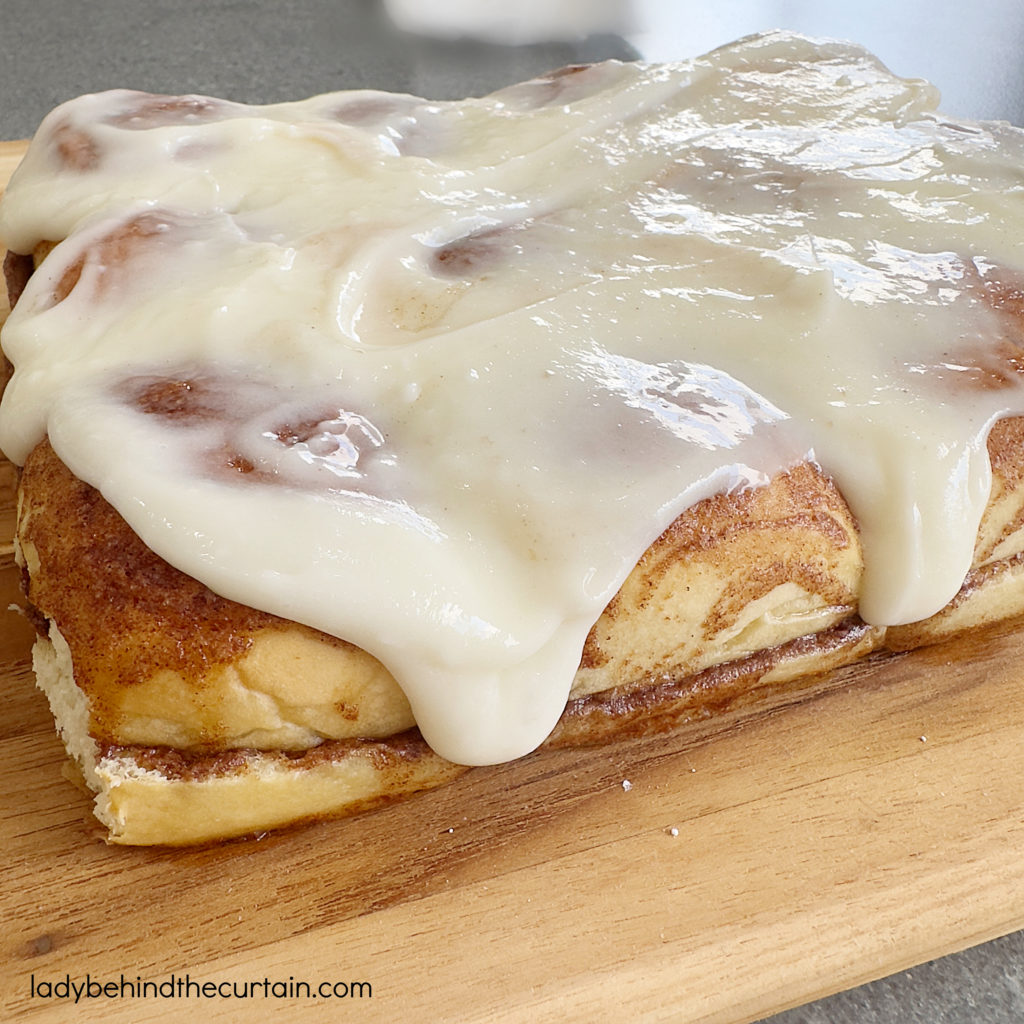 These quick Hawaiian Rolls use 1 (12 ounce) package of rolls, REAL butter, light brown sugar, and cinnamon. Quick Cinnamon Rolls, Semi Homemade Cinnamon Rolls, 15 Minute Cinnamon Rolls, Cheater Cinnamon Rolls or Kings Hawaiian Cinnamon Roll Sliders. Whatever you want to call these, they are the BEST cooking hack EVER!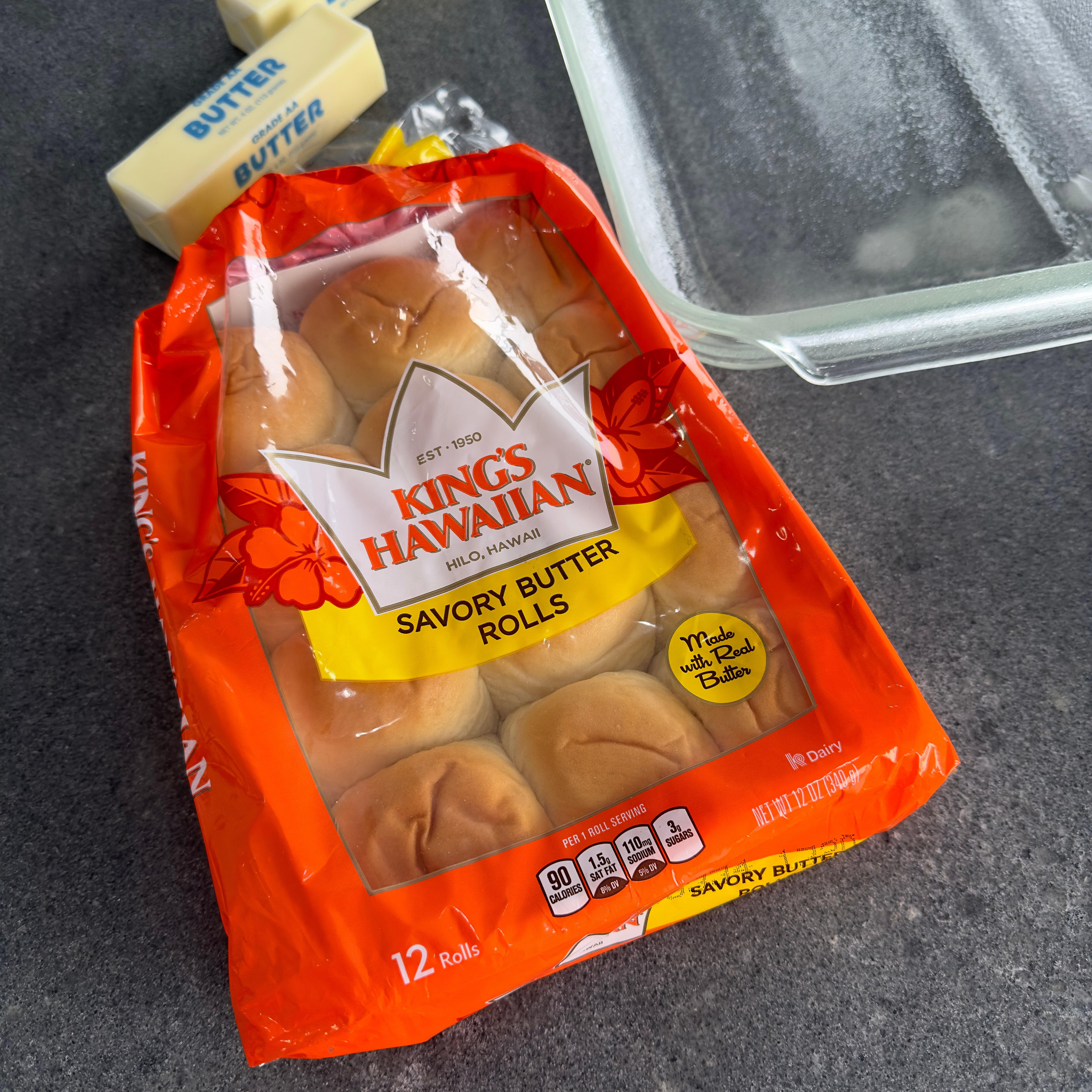 INSTRUCTIONS (full printable recipe below)
Preheat oven to 350°.
Butter a 9×13-inch baking dish.
Keep rolls all together (meaning don't tear the rolls apart), cut the rolls in half horizontally and place the bottom half of the rolls in the prepared baking dish.
In a small bowl, mix together the butter, sugar and cinnamon.
Spread half the butter mixture on top of the bottom layer.
Place the remaining rolls (top half) on top of the bottom layer.
Spread remaining butter mixture on top.
Bake 12 to 15 minutes.
Drizzle or spread cream cheese icing on cinnamon roll tops.
The Cream Cheese Icing!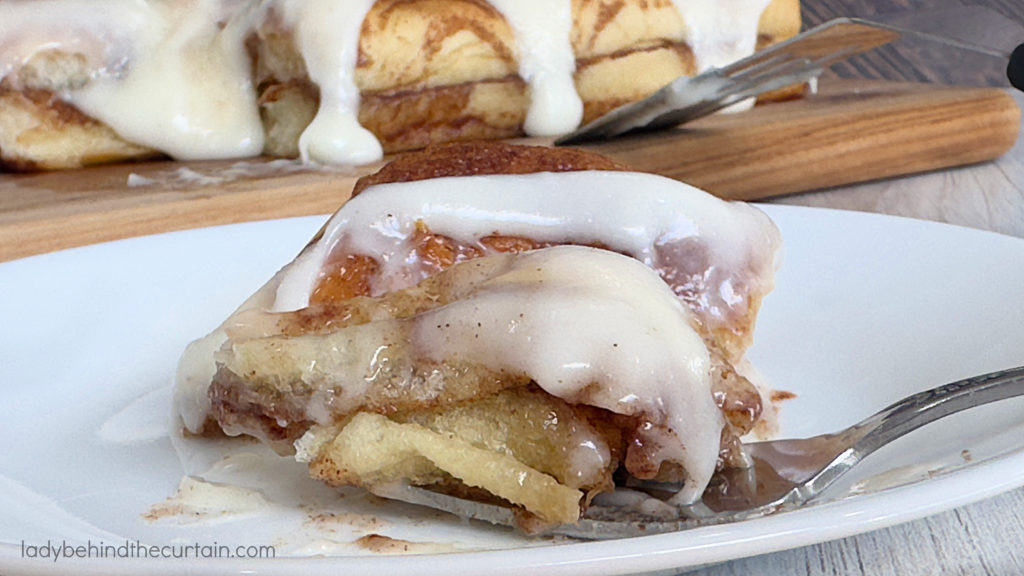 A cinnamon roll is not complete without a dollop of cream cheese icing! The icing is thick like Cinnabon. If you would like it thinner like a glaze, add more heavy cream or milk.
Can I use Any Dinner Roll?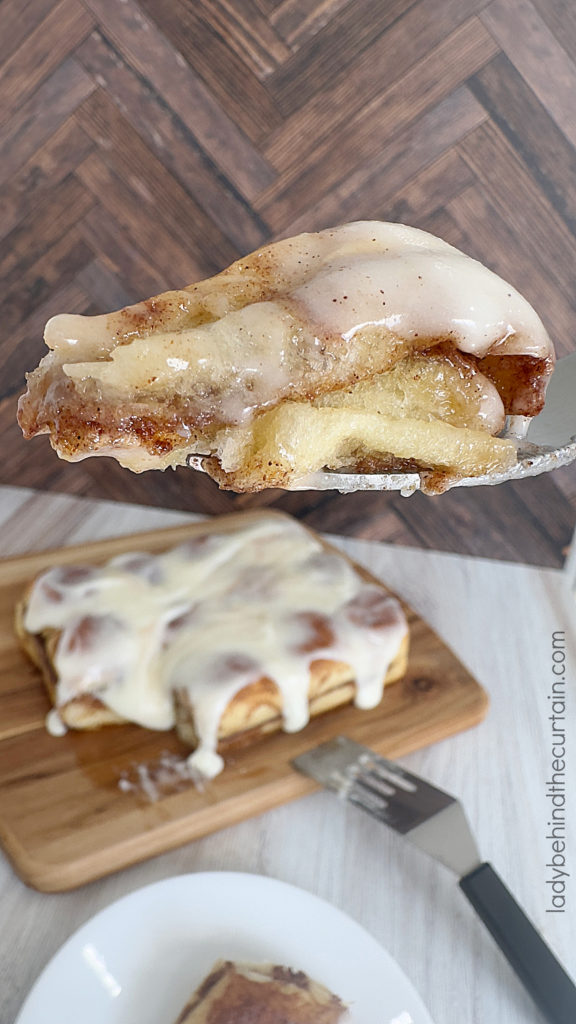 Yes, any dinner roll will work. I like the King's Hawaiian rolls because they are mildly sweet with a light texture.
MORE EASY CINNAMON ROLL RECIPES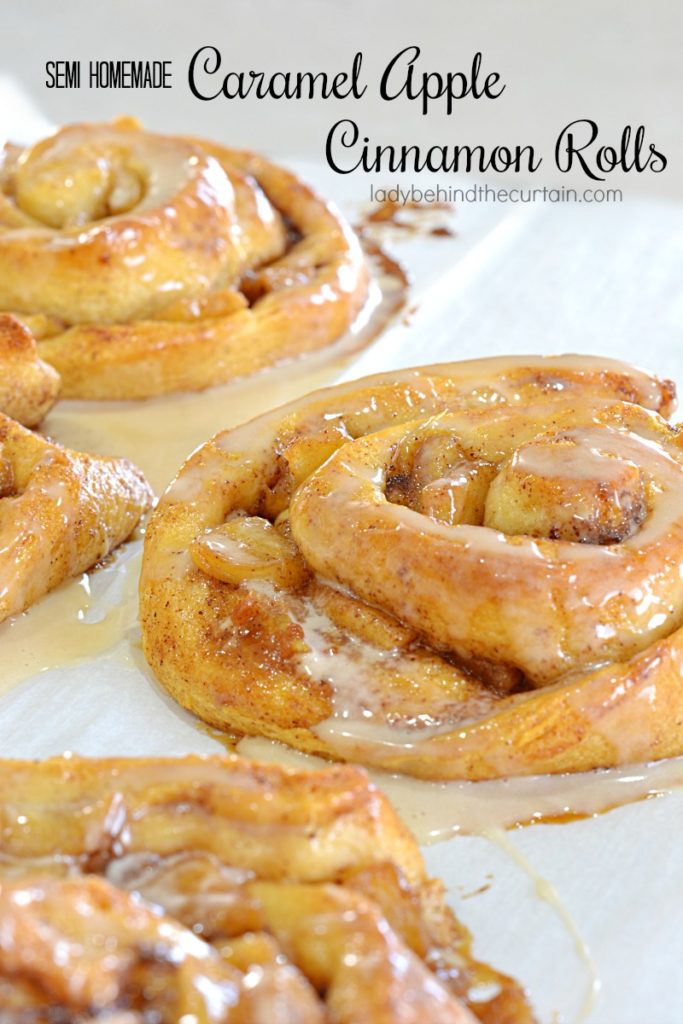 SEMI HOMEMADE CARAMEL APPLE CINNAMON ROLLS 2. GRANDMA'S GOOEY CINNAMON ROLLS 3. SWEETHEART CINNAMON ROLLS 4. Over 20 more recipes→CINNAMON ROLL RECIPES
KING'S HAWAIIAN CINNAMON ROLLS—FAQ's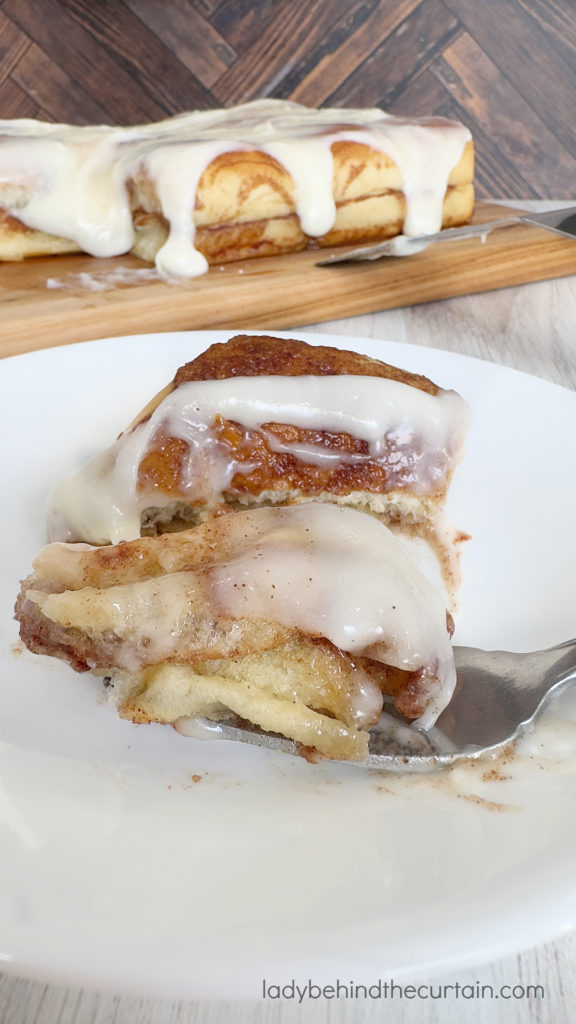 Can I add nuts to the King's Hawaiian Cinnamon Rolls?
Yes! Walnuts or pecans would taste the best. You can add them in the middle, on top or both!
Adding one cup of chopped pecans to the cinnamon butter mixture in the center of the rolls is devine!
Can I double the Quick Cinnamon Rolls?
The recipe can be adjusted to fit your serving needs. Four times the recipe to fit a full size baking sheet. However many times you decide to multiply this King's Hawaiian Cinnamon Roll recipe make sure you also multiply the butter, sugar, and cinnamon.
I can't find King's Hawaiian rolls, can I use another type?
Yes, you can use any rolls. I like the King's Hawaiian Rolls because they are slightly sweet and have a great texture. Obviously, don't use rolls with rosemary, onion, or garlic in them.
Can I add mix-ins to the 15 Minute Cinnamon Rolls?
As I said above, you can add nuts. Other options are fresh fruit, chocolate chips, dried fruit, coconut, or citrus zest.
SIGN UP FOR THE LADY BEHIND THE CURTAIN NEWSLETTER AND FOLLOW THE LADY BEHIND THE PARTY ETSY SHOP
THANKS FOR VISITING♥