Kung Pao Chicken:  Bring your restaurant favorite Chinese dish to your table with this simple delicious chicken dish with a kick.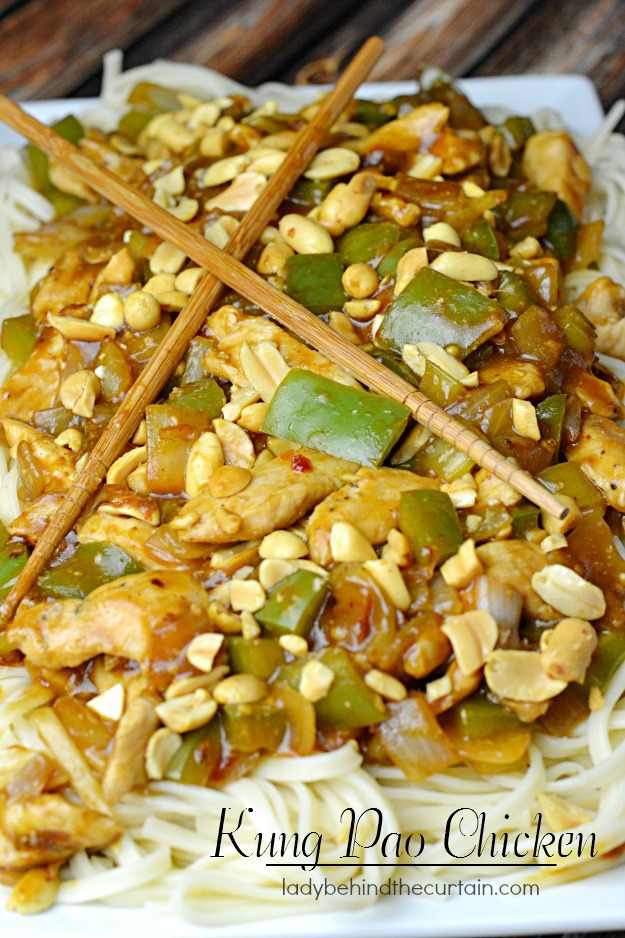 BETTER THAN TAKE OUT!  Eating out Chinese can get a little pricey.  So next time you get a craving for your favorite Chinese dish make it at home!  I promise you your family will love it!  Perfect for a weeknight meal.  All the prep work can be done the night before or even on Saturday for a quick and delicious Monday night dinner.  I served my Kung Pao Chicken with Japanese Udon Noodles I found at my grocery store.  White rice would be great too.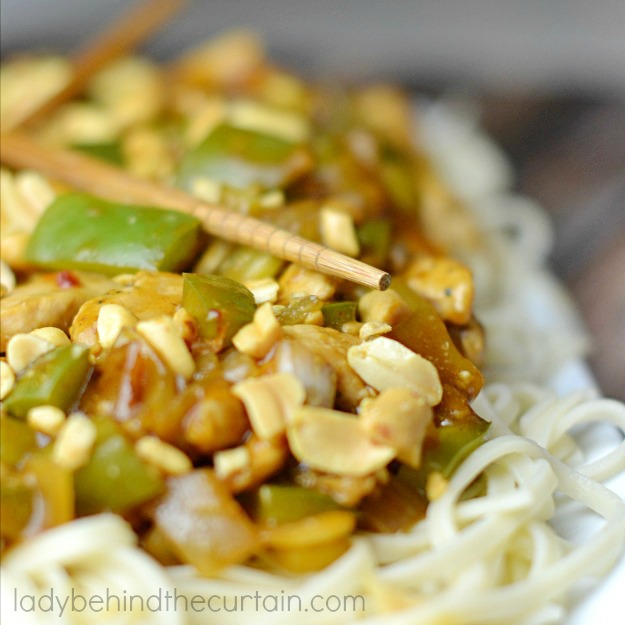 TIP:  Having a hard time peeling the ginger?  Scrap the skin with a spoon and it comes right off.
MORE CHINESE RECIPES
1. BEEF POTSTICKERS  2. PORK CHOP SUEY  3. CHICKEN PAD THAI