Maple Blackberry Orange Glazed Ham
Maple Blackberry Orange Glazed Ham | Pump up the flavor of your holiday ham with a delicious glaze offering great maple and orange flavor.   Perfect to serve at Thanksgiving, Christmas, Easter or any special dinner!  Make ham your centerpiece this year!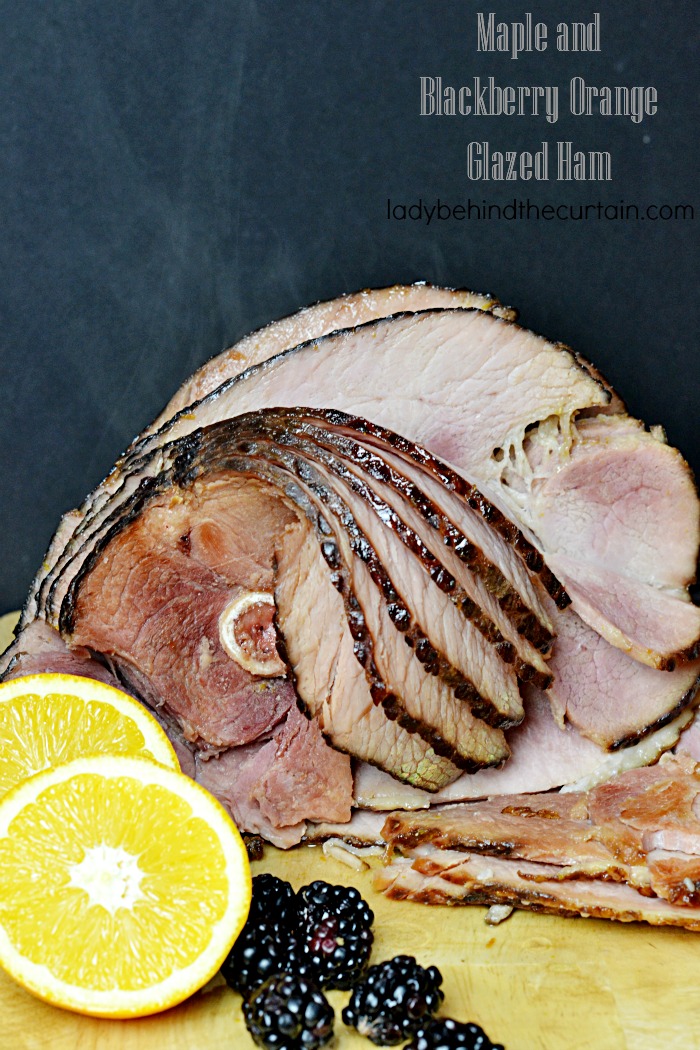 Start with a fully cooked spiral cut ham; bake for an hour and brush on glaze twice 15 minutes a part.  the glaze can be made days in advance!  Just re heat when ready to use.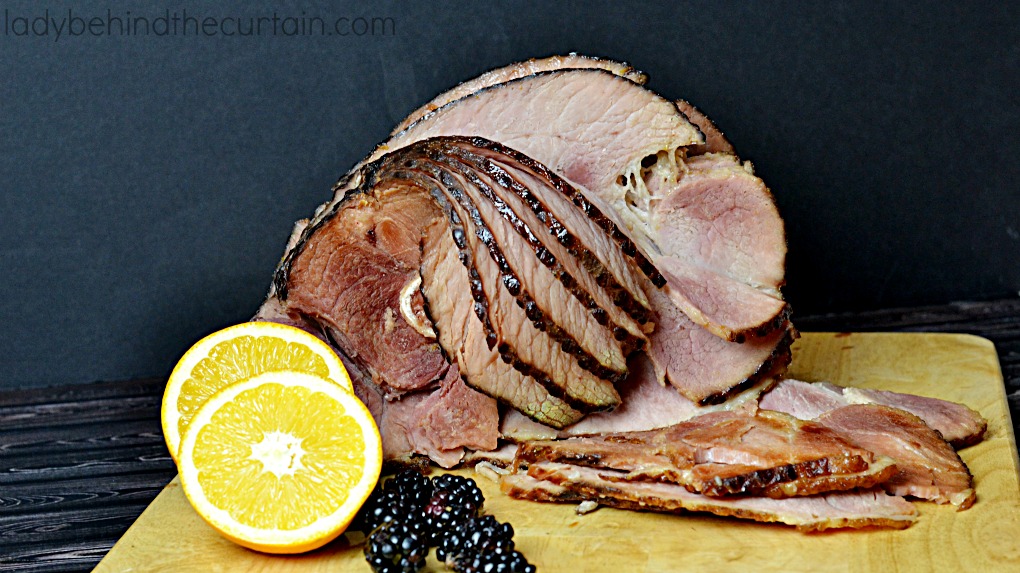 Great as leftovers too!  Add small chunks to your biscuit or scone batter.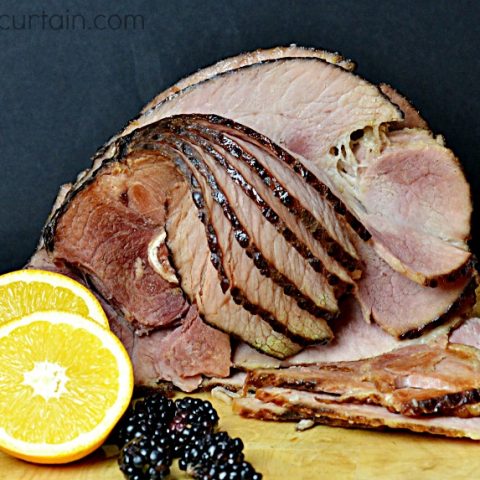 Maple Blackberry Orange Glazed Ham
Cook Time:
1 hour
30 minutes
Ingredients
3/4 cup pure maple syrup
2 tablespoons seedless blackberry preserves
1-1/2 tablespoons Dijon mustard
1 tablespoon fresh orange juice
1 tablespoon orange zest
1 (8 to 9-1/2 pound) fully cooked bone-in spiral ham
Instructions
For the Glaze:
Preheat oven to 325 degrees.
In a sauce pan, whisk together maple syrup, preserves, mustard, orange juice, and orange zest; cook over medium low heat for 4 to 5 minutes or until preserves melt, whisking occasionally. Remove from heat, and set aside.
For the Ham:
Place ham, cut side down, on an aluminum foil-lined broiler pan, and cover loosely with foil.
Bake for 1 hour.
Uncover and brush glaze over ham.
Bake an additional 30 minutes or until a meat thermometer registers 140 degrees.
Baste twice 15 minutes apart
Let stand for 10 minutes before slicing,
Garnish with blackberries and orange slices.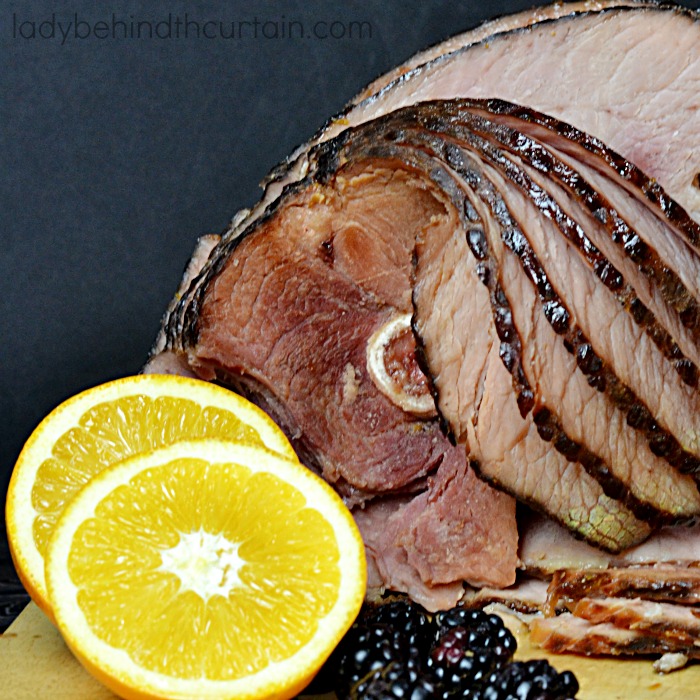 MORE HOLIDAY RECIPES
FRESH BROCCOLI SALAD  2. OLD FASHIONED CHICKEN AND DRESSING 3. LAYERED CORN BREAD SALAD