Southern Layered Cornbread Salad
Southern Layered Cornbread Salad | This salad makes such a nice presentation. Use a clear bowl with straight sides to show off the layers. The perfect size for a large get together. This salad is quite similar to the layered pea salad. I really LOVED the flavors of this salad!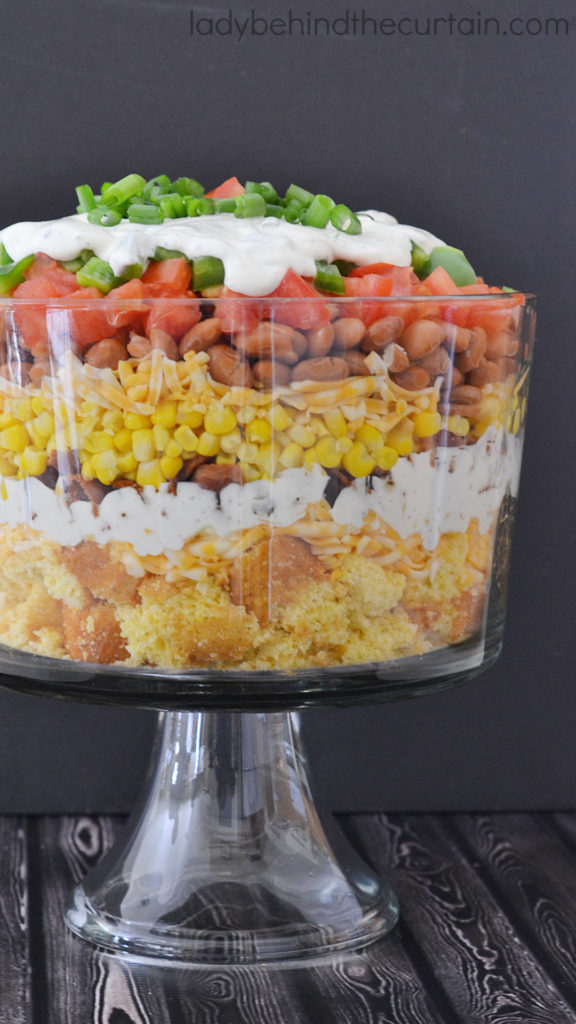 The Layers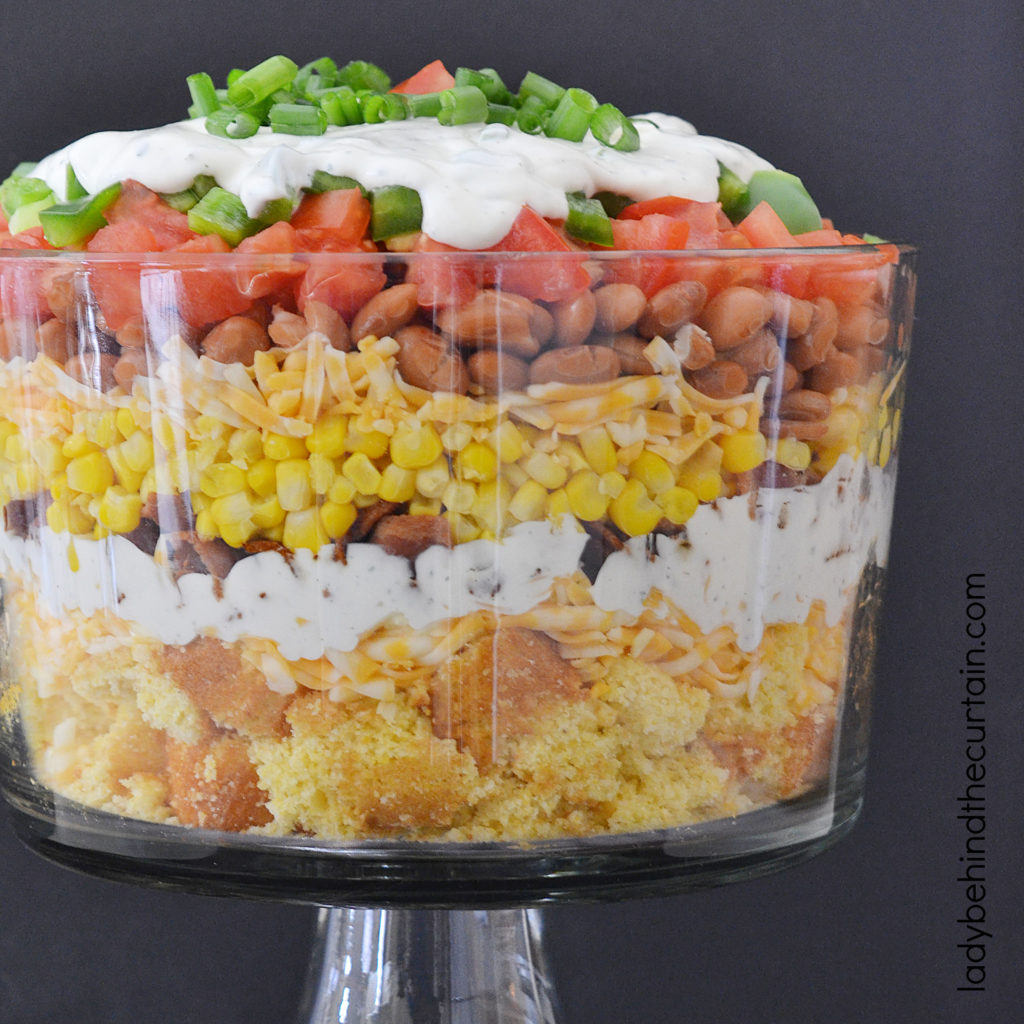 Add More Layers for a Larger Salad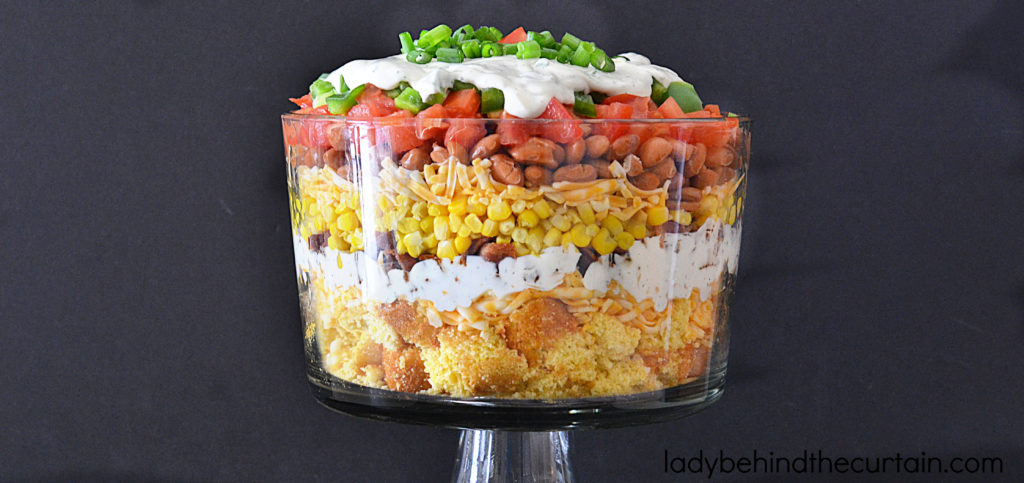 The Cornbread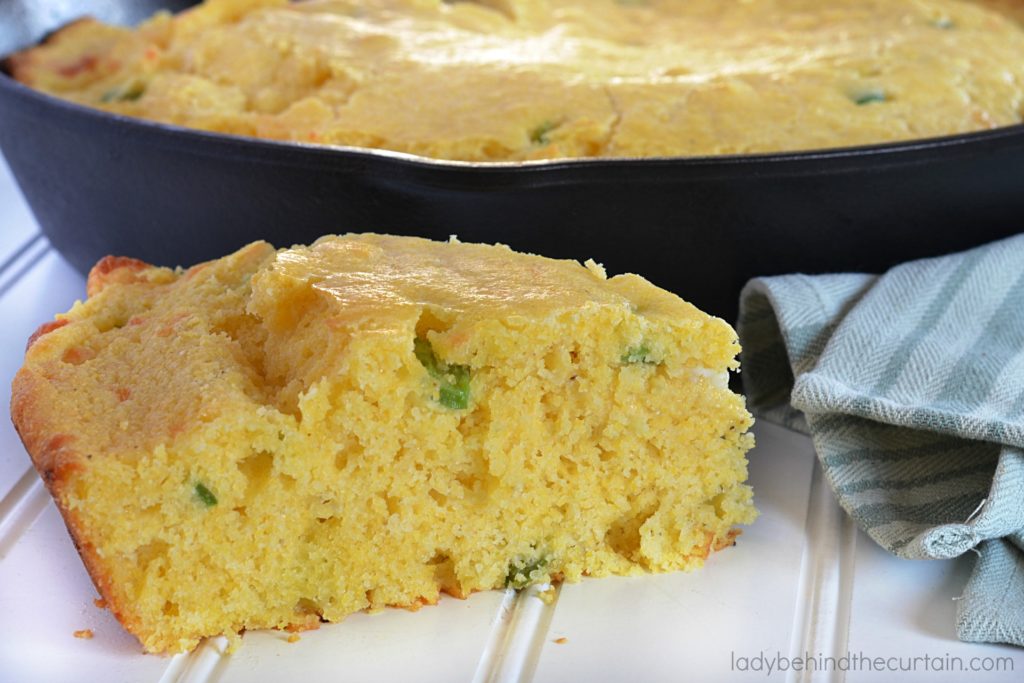 HOW TO MAKE JALAPENO SKILLET CORNBREAD: This cornbread is baked in a cast iron skillet, which forms a beautiful crisp crust on the bottom while the center is tender and the top is golden brown. Before I go on…if you don't want a spicy kick to your cornbread. The recipe will totally work if you leave it out. With that being said, here's how to make Jalapeno Skillet Cornbread.
INGREDIENTS
1½ cups stone ground yellow cornmeal
1½ cups all-purpose flour
1 tablespoon baking powder
1 teaspoon salt
1¾ cups buttermilk
2 medium or 1 large jalapeno, seeded and minced (optional)
3 large eggs
2 tablespoons vegetable oil
DIRECTIONS
Heat oven to 425°. Arrange the rack to the center of the oven. Place a 10-inch cast iron skillet in the oven while it heats. Whisk together the dry ingredients into a large bowl. In a medium bowl, lightly whisk the buttermilk, jalapeno, and eggs. Pour buttermilk mixture into the cornmeal mixture and stir until just combined. Carefully remove the hot skillet from the oven. Add the oil, roll the pan to move the oil and coat the skillet. Carefully pour the batter into the center of the hot pan. Bake until a testers inserted into the center comes out clean (20 to 25 minutes). REMEMBER YOU CAN OMIT THE JALAPENO PEPPERS. STORAGE: The cornbread can be tightly wrapped in plastic wrap or foil and stored at room temperature for up to 2 days or in the refrigerator for up to 1 week.
STORE BOUGHT CORNBREAD: To simplify this recipe you can use a 8.5 ounce box of corn muffin mix along with the ingredients listed to make the cornbread.
MORE POTLUCK SALAD RECIPES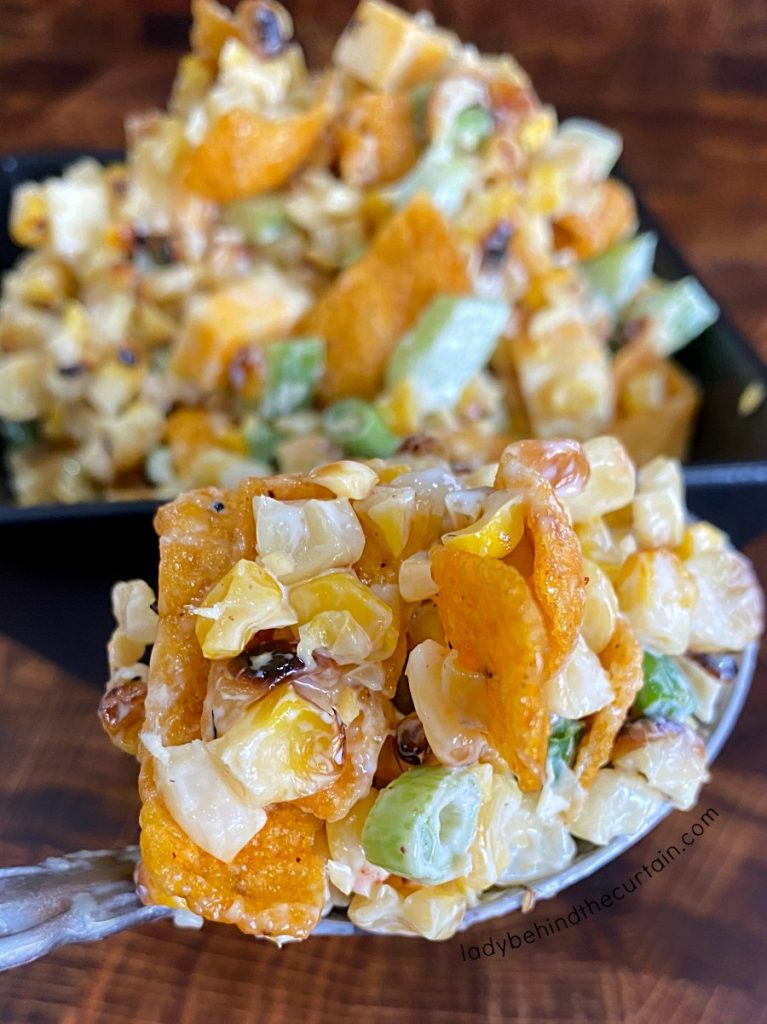 MARINATED FRUIT SALAD 2. CORN SALAD 3. CHEESECAKE GRAPE SALAD
SIGN UP FOR THE LADY BEHIND THE CURTAIN NEWSLETTER AND FOLLOW THE LADY BEHIND THE PARTY ETSY SHOP
THANKS FOR VISITING♥