These Maple Nut Pie Bars are filled with pie filling.  Get the great flavor of pie in the shape of easy to hold bars.  These bars are perfect for Thanksgiving or Christmas! ♥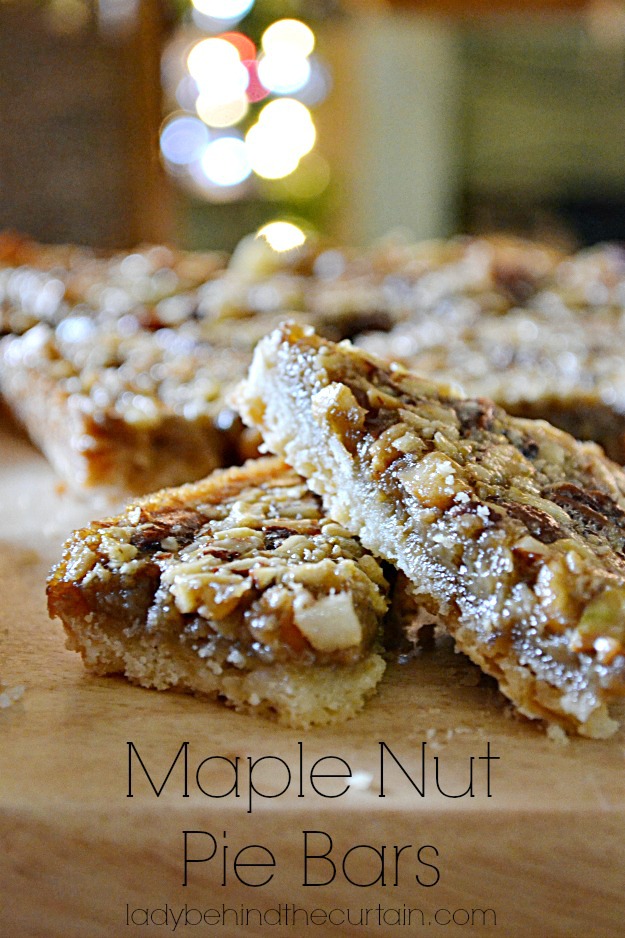 Full of nuts and that wonderful pecan pie filling that we all love.  Gooey and delicious!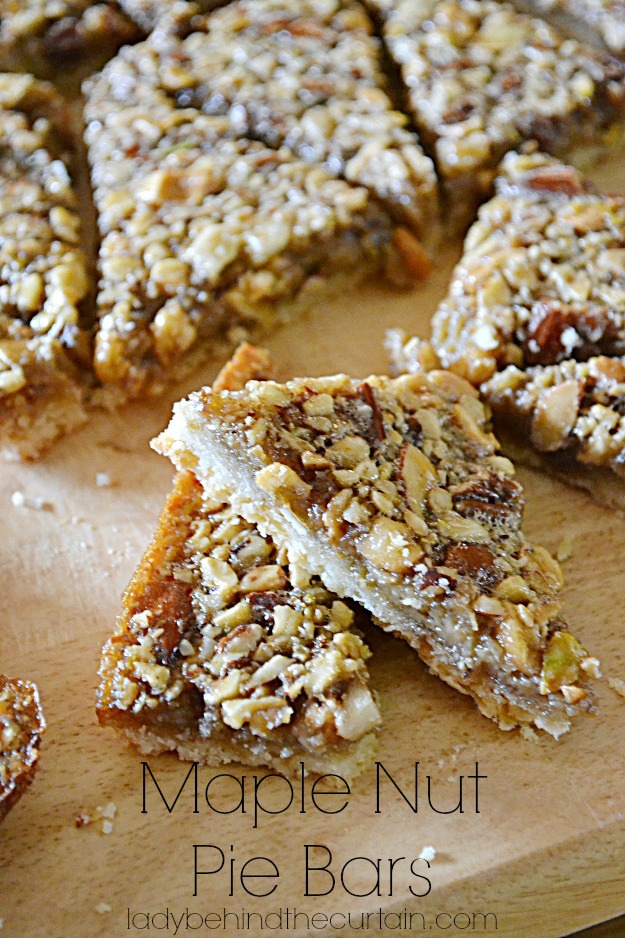 These Maple Nut Pie Bars fit in perfectly on my Dessert Buffet.  Little treats mean your guests can try EVERYTHING!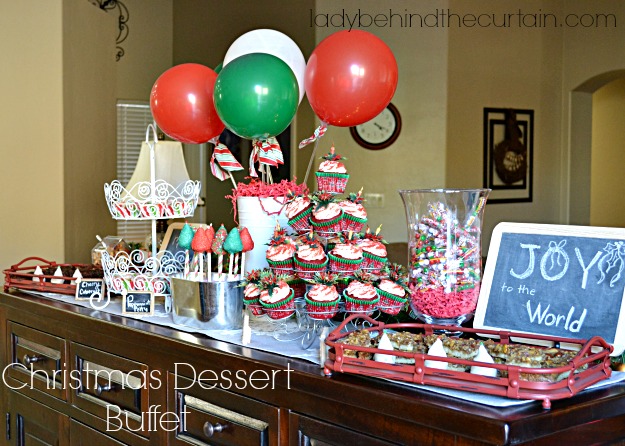 MORE BAR RECIPES

1. BLUEBERRY CHEESECAKE BARS  2. PINEAPPLE PIE FILLING OATMEAL BARS  3. PISTACHIO TRIPLE LAYER BARS