These Maple Nut Pie Bars are filled with pie filling.  Get the great flavor of pie in the shape of easy to hold bars.  These bars are perfect for Thanksgiving or Christmas! ♥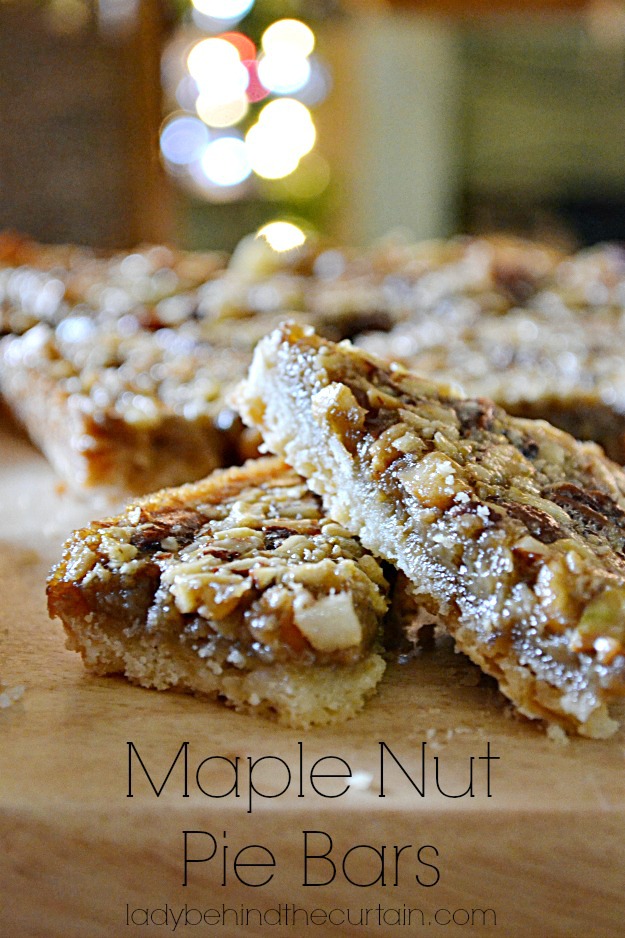 Full of nuts and that wonderful pecan pie filling that we all love.  Gooey and delicious!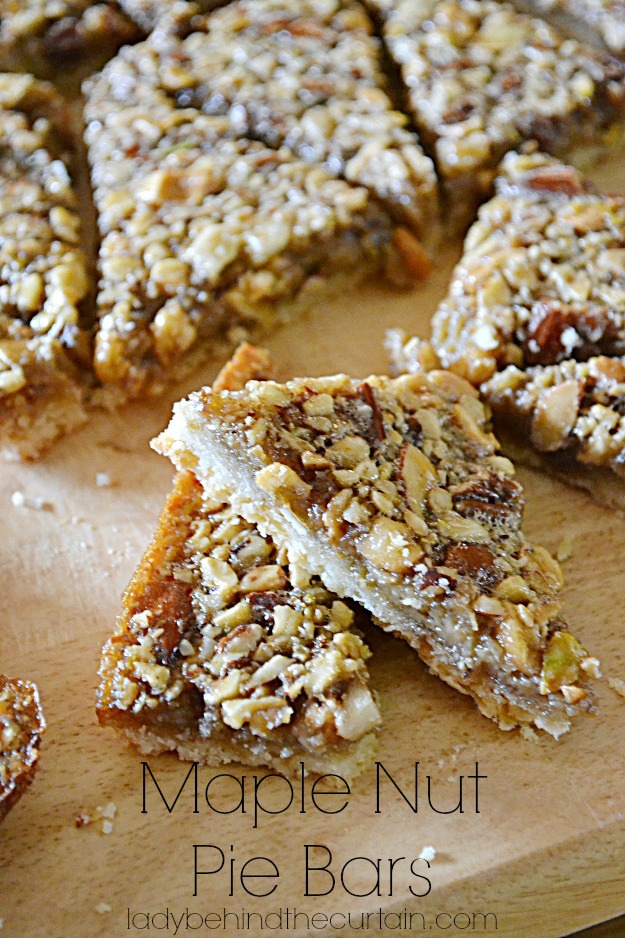 These Maple Nut Pie Bars fit in perfectly on my Dessert Buffet.  Little treats mean your guests can try EVERYTHING!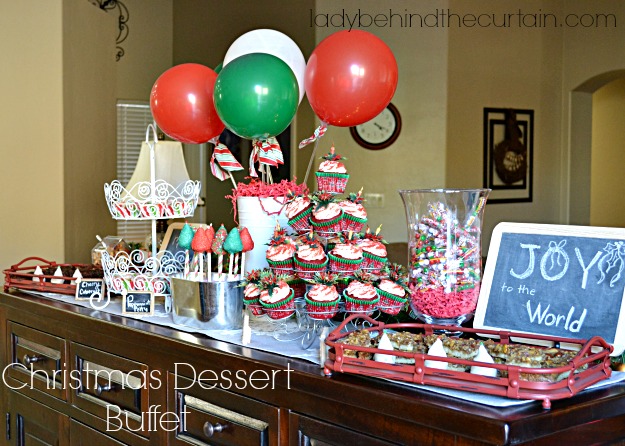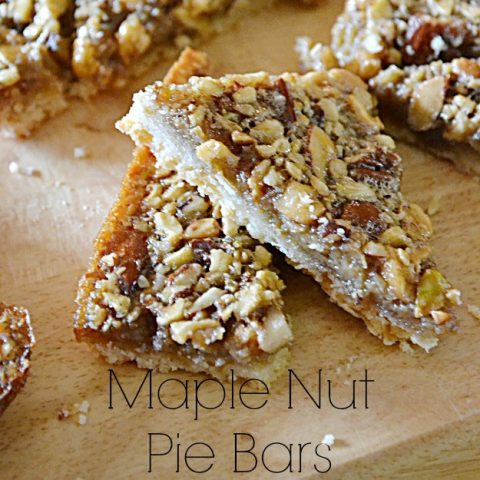 Maple Nut Pie Bars
Ingredients
For the Crust:
1 1/2 cups all-purpose flour
2/3 cup confectioners' sugar
1/4 teaspoon salt
2/3 cup butter
For the Filling:
3 large eggs, lightly beaten
1 1/4 cups mixed party nuts, lightly chopped
3/4 cup light brown sugar, packed
3/4 cup maple syrup
3 tablespoon butter, melted
1/2 teaspoon maple flavoring
Instructions
Preheat oven to 350 degrees.
Line a 9x13-inch with foil.
Lightly coat foil with cooking spray; set aside.
For the Crust:
Stir together the flour, confectioners' sugar and salt.
Using a pastry blender or your fingertips, cut in the 2/3 cup butter until mixture evenly resembles coarse crumbs.
Press mixture evenly into prepared pan.
Bake 20 minutes or until light brown.
For the Filling:
Combine eggs, mixed nuts, brown sugar, maple syrup, melted butter and maple flavoring.
Spread filling evenly over hot crust.
Bake 20 minutes or until filling is set.
Cool in pan on a wire rack.
Using the edges of the foil, lift uncut bars out of pan.
Cut into bars.
MORE BAR RECIPES

1. BLUEBERRY CHEESECAKE BARS  2. PINEAPPLE PIE FILLING OATMEAL BARS  3. PISTACHIO TRIPLE LAYER BARS