Pumpkin Latte Coffee Cake
Pumpkin Latte Coffee Cake | A moist cake with pumpkin and a delicious coffee drizzle.  The next time you're craving a cup of coffee, think outside the cup.  And bake this innovative coffee cake making coffee the star.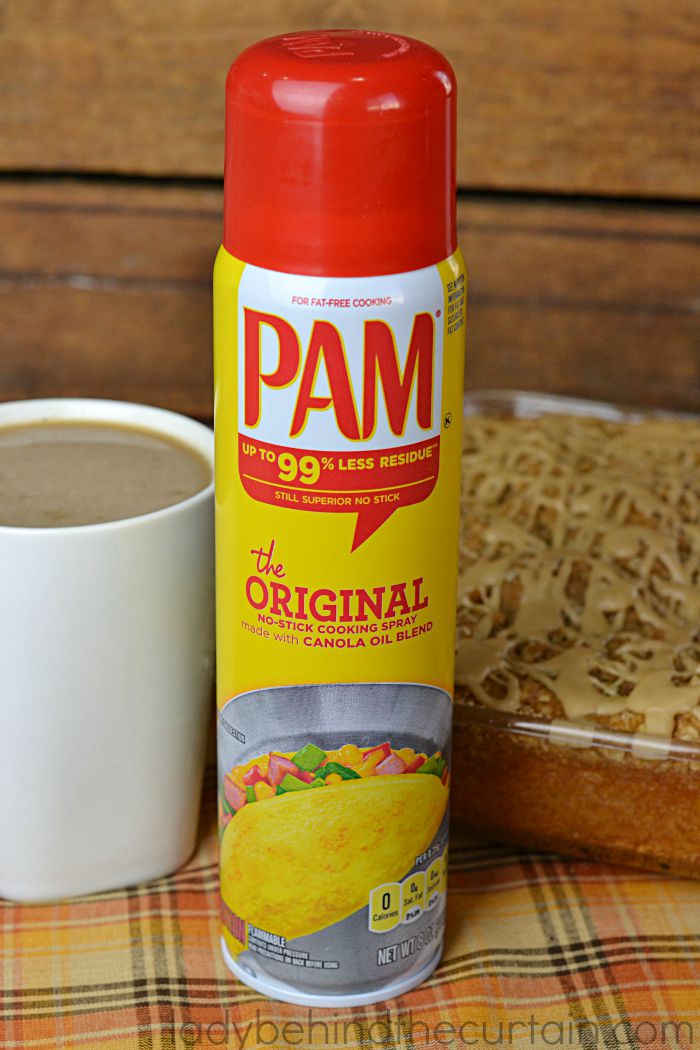 How many times has this happened to you?  You prepare a delicious dessert only to find that it has stuck to the bottom!  YIKES!  Now what?  Do what I do…I ALWAYS USE PAM.  It makes my holiday baking so much easier.  The Holiday season is stressful enough and wondering if your dessert will stick is the last thing you want to worry about.  I highly recommend you always have a can of the original PAM on hand.  PAM Cooking Spray leaves *99% less residue than margarine or bargain-brand cooking sprays too. (* vs. leading cooking sprays (except olive oil), after spraying on glass bake ware, baking at 400°F for 30 min, cooling, and then washing in standard home dishwasher with detergent and repeating 4 times).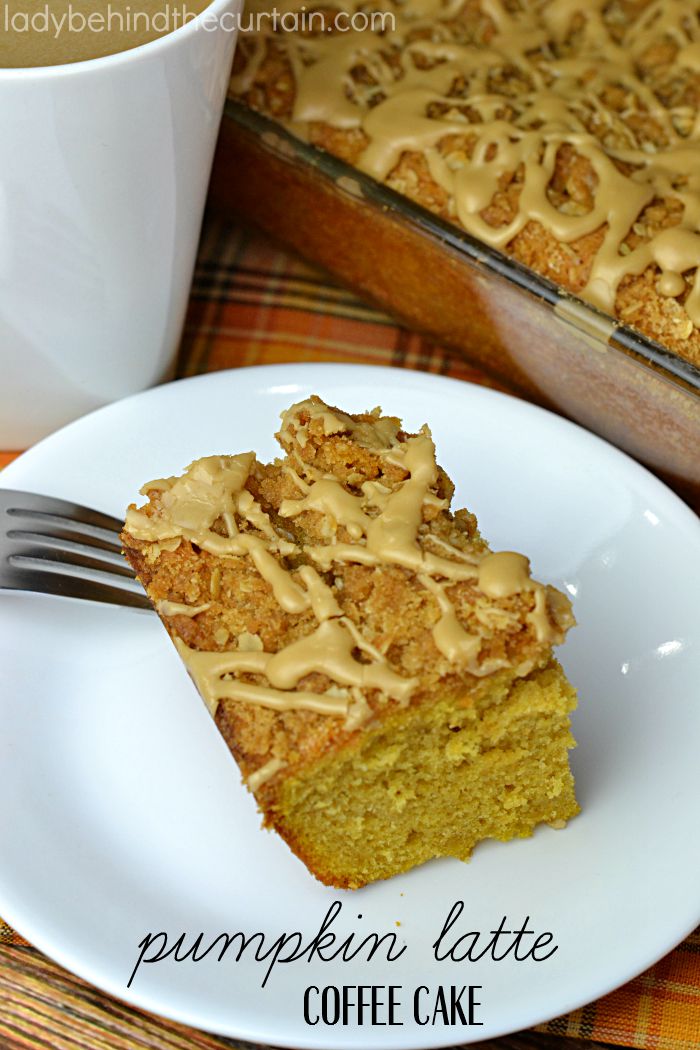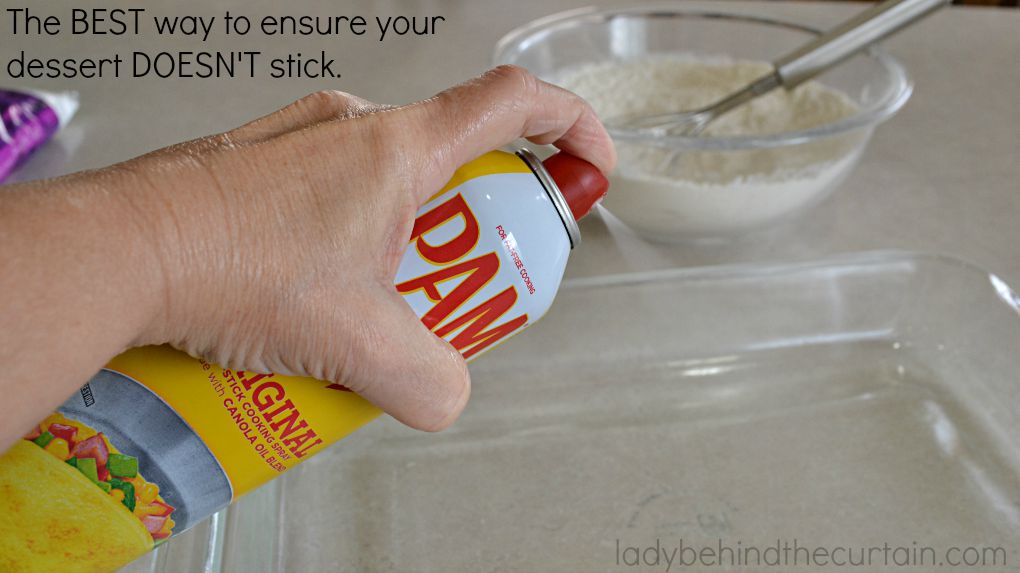 Just look how easy it is to take a piece of cake out of the pan and that's from the center of two other pieces!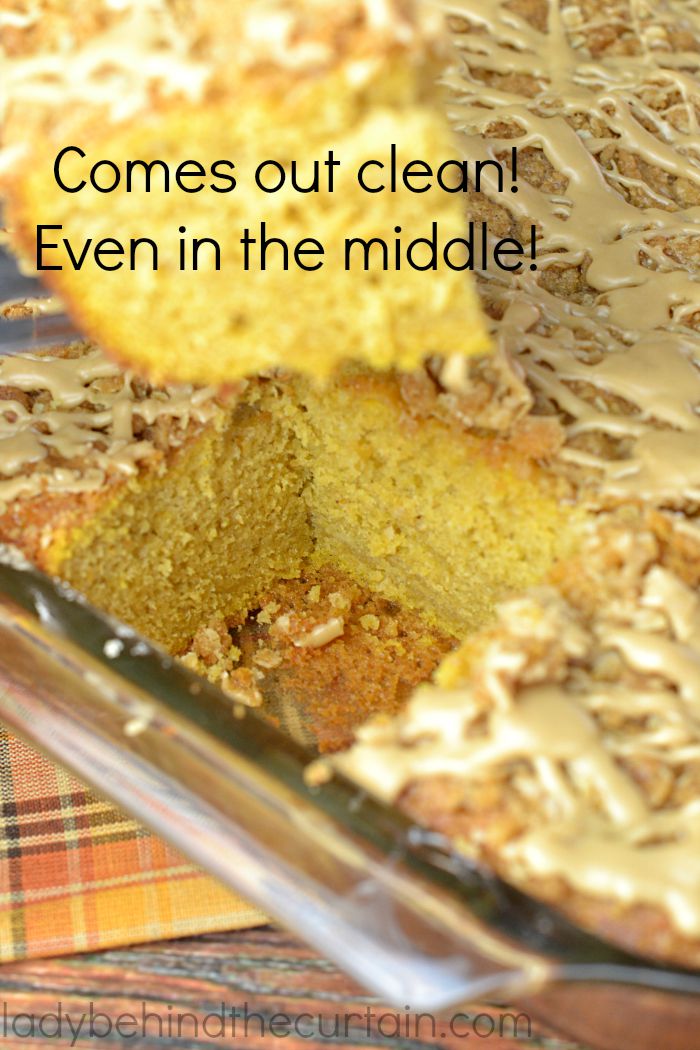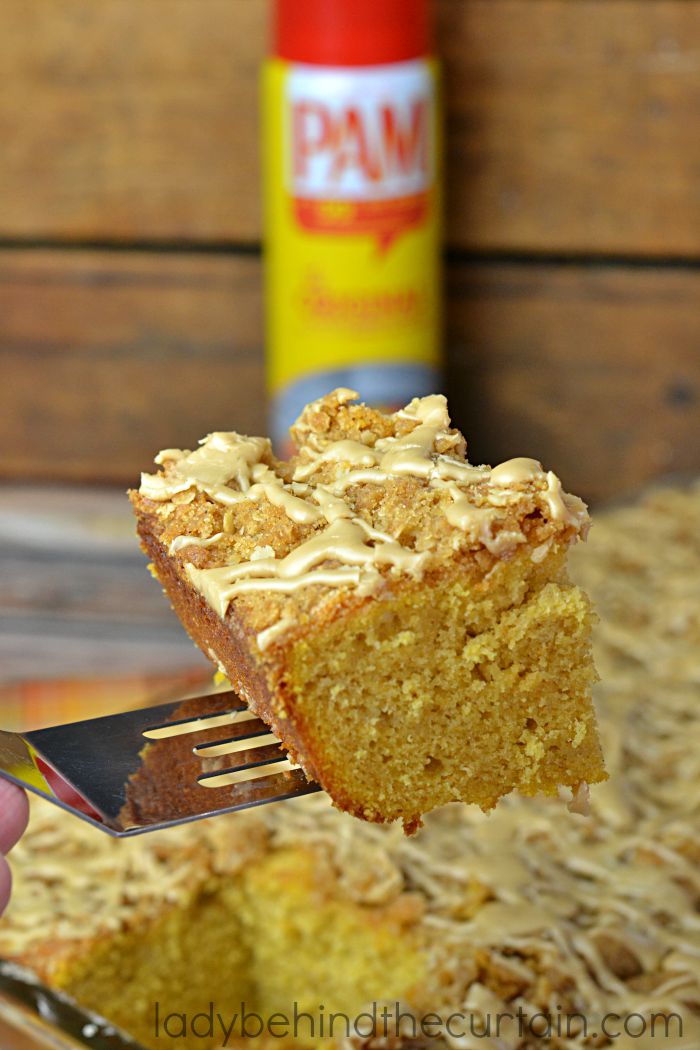 MORE HOLIDAY RECIPES WITH PAM

1. CARAMEL PUMPKIN FUDGE  2. HONEY BUN CAKE  3. PECAN PIE BREAD PUDDING
For recipes and cooking tips, follow PAM Cooking Spray on Facebook and Pinterest, or visit pamcookingspray.com.
PAM Cooking Spray sponsored this blog post. The opinions and text are all mine.