Mini Pumpkin Cheesecakes | Little bites of creamy pumpkin flavored cheesecake topped with a homemade caramel sauce and sugared pecans….now that a dessert fit for a celebration!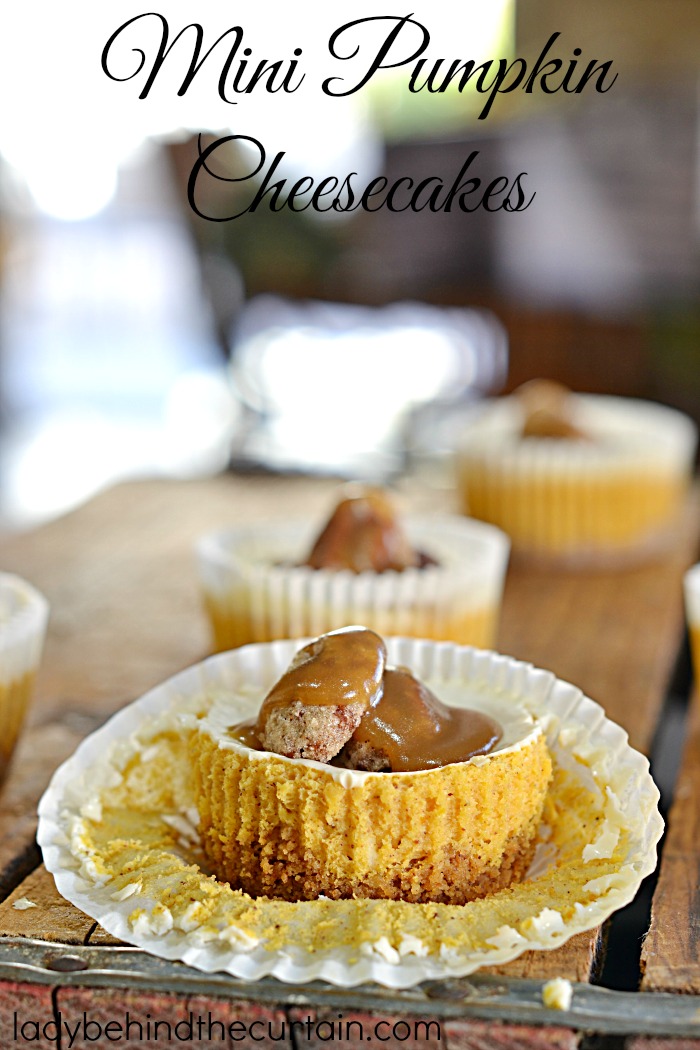 Grace your dessert table this Christmas with a platter full of these Mini Pumpkin Cheesecakes.  Who says pumpkin is just for Fall?  Not me!  When you combine it into a creamy cheesecake you know your guests will go crazy for pumpkin no matter what time of year it is.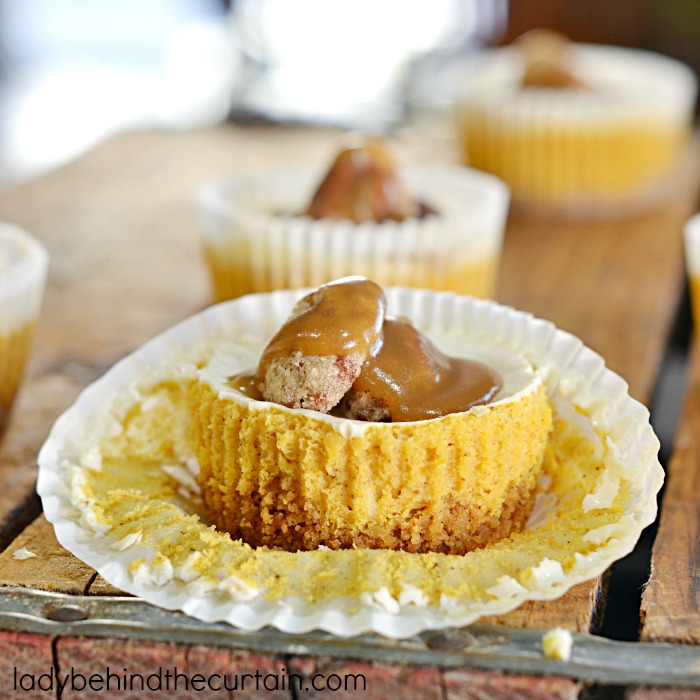 So now that you have these delicious cheesecakes made…you'll need to top them with something.  The Easy Caramel Sauce is so good you'll want to drink it and the Sugared Pecans are nice and crunchy with a generous coating of cinnamon and sugar.  Now….let's get onto making some cheesecake!
MORE MINI CHEESECAKE RECIPES

MINI PAYDAY CHEESECAKES  2. PEPPERMINT PATTY MINI CHEESECAKES  3. SNICKERDOODLE COOKIE DOUGH MINI CHEESECAKES