State Fair Chocolate Strawberry Waffle Pops
State Fair Chocolate Strawberry Waffle Pops
|  These simple treats are perfect for any occasion.  Especially a fun Carnival or Fair themed Birthday Party!  Okay, I don't claim to be an expert or anything but I think since there's fruit and waffle batter in this recipe you can without any guilt have these delicious treats for breakfast!  You can put them on skewers or simply fry them up in strawberry shaped balls.  The choice is up to you.  But be warned these Chocolate Strawberry Waffle Pops are D-E-L-I-O-U-S and very…very addictive!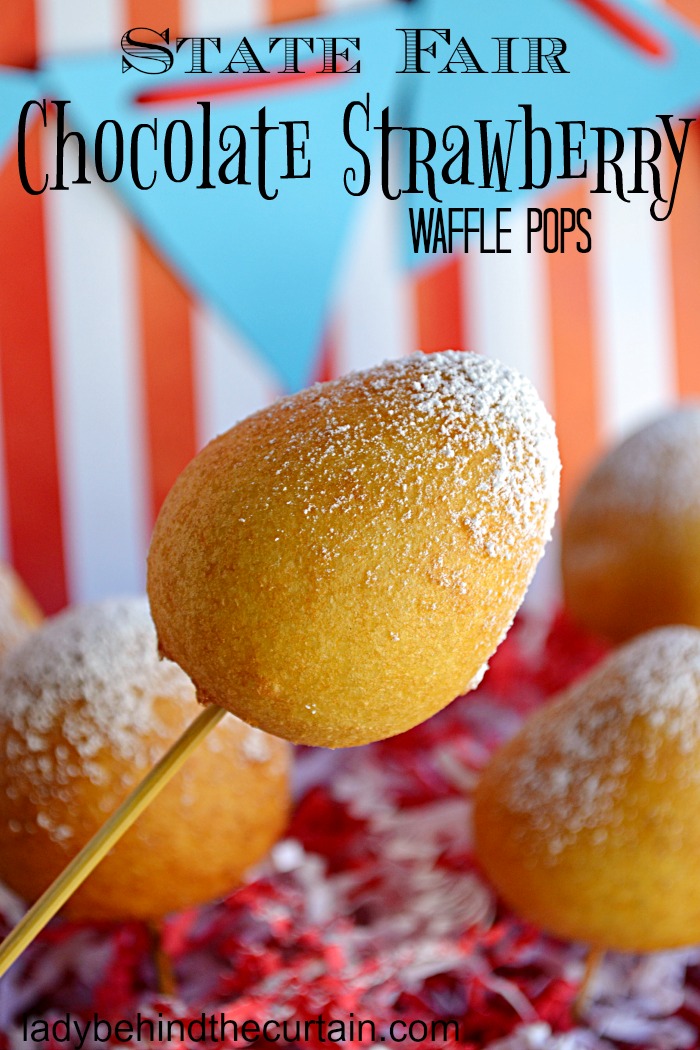 Warm and crispy on the outside with a decadent cover of chocolate and the taste of a fresh strawberry.  These State Fair Chocolate Strawberry Waffles Pops are unique!  Who doesn't love a chocolate dipped strawberry?  Bring it up a notch and wrap your favorite chocolate treat in waffle batter and fry until golden.  This isn't a run of the mill everyday chocolate dipped strawberry.  It's a unique treat that your guests will talk about for years!  While everything fried is best right out of the fryer these treats are still good the next day.  Store them in the refrigerator (not covered).  The chocolate will harden around the strawberry and crispy outer shell will become a little soft but the flavor is most definitely still there.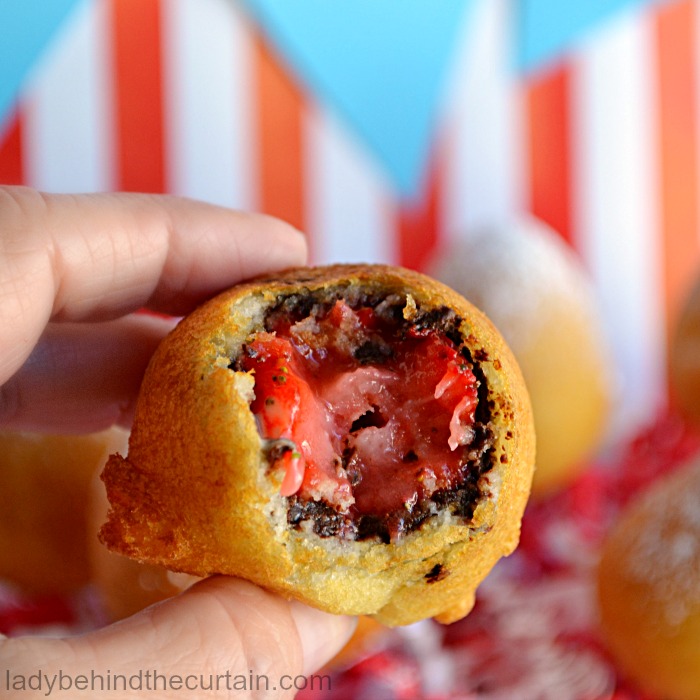 Yes, I went there.  I took a nice healthy strawberry and deep fried it.  Bahahahaha!  You know that the definition of fair food is deep fried….right? So….Take a strawberry, dip it in dark chocolate, then in waffle batter and then fry it up for the perfect carnival theme party or a backyard barbecue treat!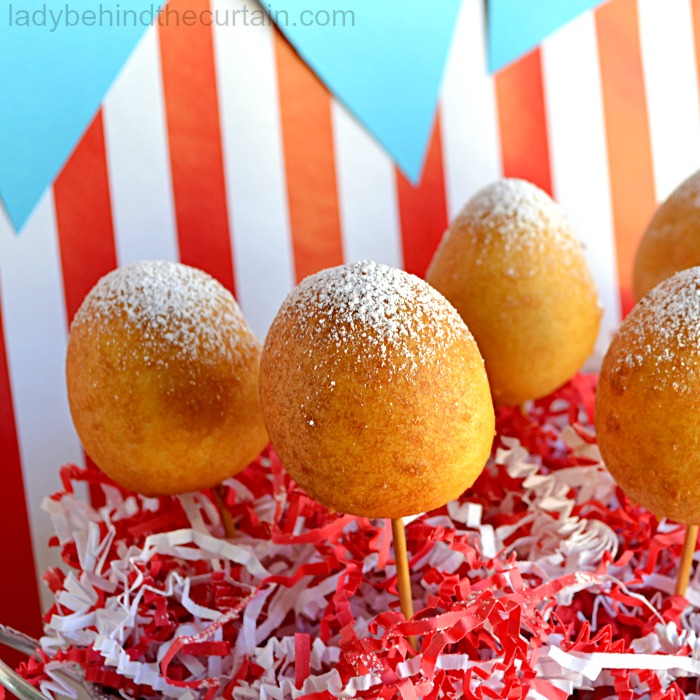 Planning a Circus, Carnival or state fair party?  Here are a few more fun ideas to help you!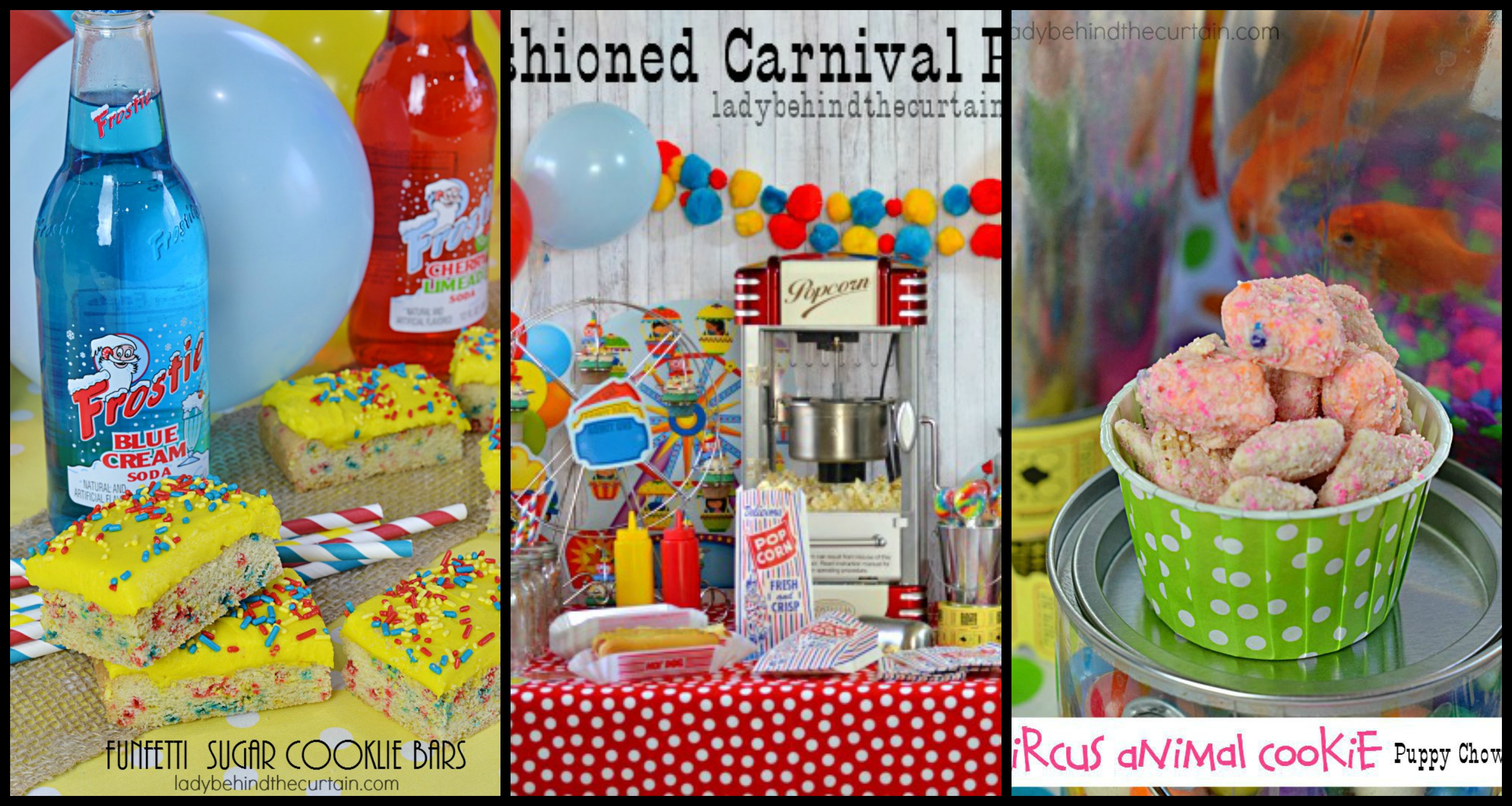 FUNFETTI SUGAR COOKIE BARS  2. OLD FASHIONED CARNIVAL PARTY  3. CIRCUS ANIMAL COOKIE PUPPY CHOW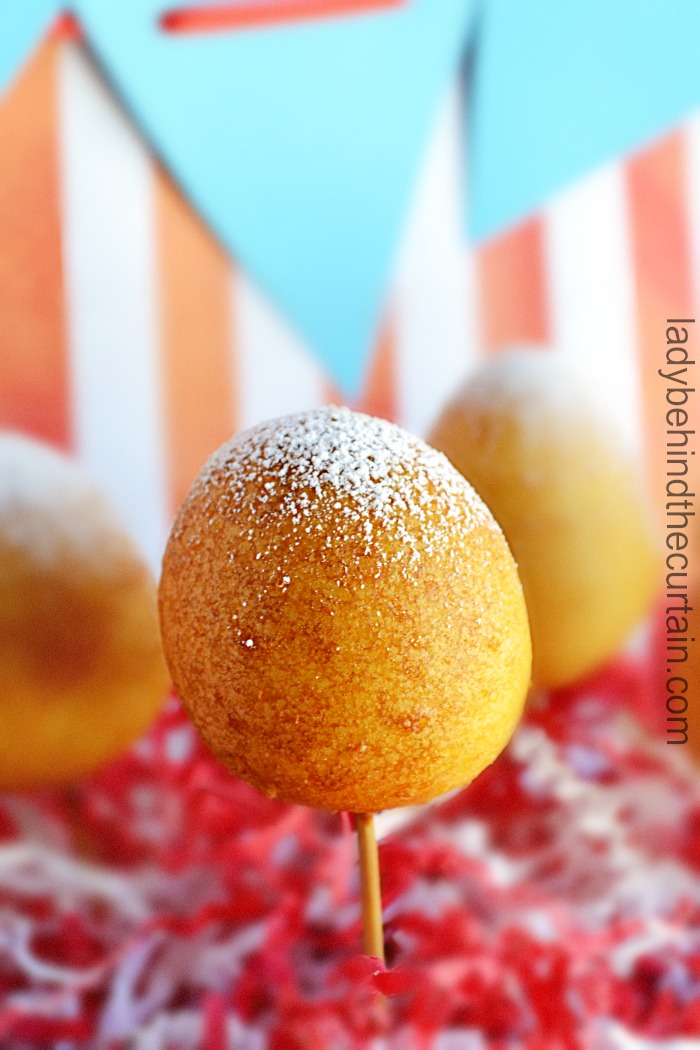 WANT MORE FUN IDEAS? CHECK OUT MY CARNIVAL PARTY (link) CATEGORY with lots of fun ideas!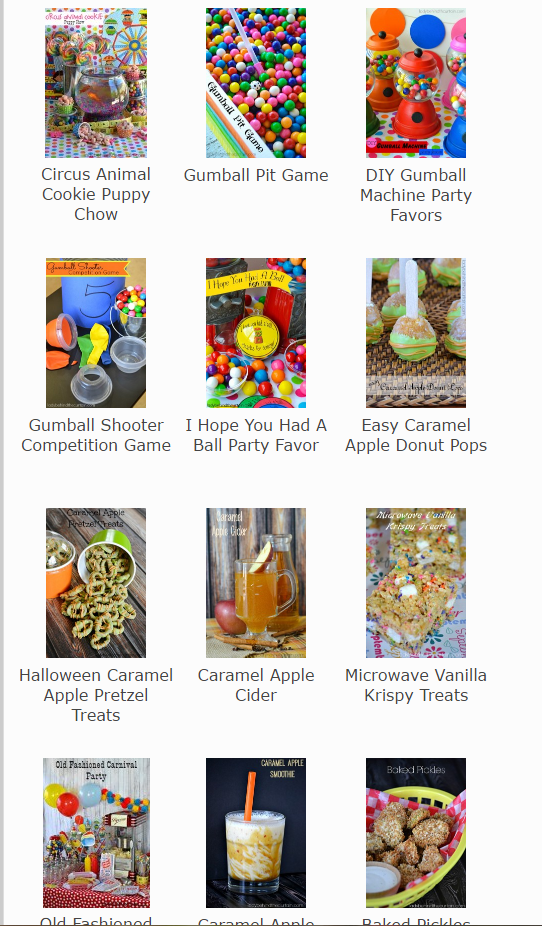 NEVER MISS A POST!
Sign up for my newsletter (two per month) and receive my recipes in your inbox. Easy to see anytime and saved for safe keeping. Click Here and sign up today! —->>>>CURTAIN CALL NEWSLETTER