Rocky Road Brownies: These brownies are a cousin to the Mississippi Mud Cake with a dense chocolate brownie base covered with melted marshmallows and warm chocolate glaze. Sheet pan desserts are super easy to make and perfect for potlucks.
How to Get a Rich Chocolate Flavor in Your Brownies
HOW TO MAKE ROCKY ROAD BROWNIES
BROWNIE BATTER: In a large bowl, combine melted butter, sugar, cocoa, eggs, vanilla and salt. Beat until combine, gradually add flour. Stir in toasted pecans. Bake at 350° for 30 minutes.
MARSHMALLOWS: Remove brownies from the oven and sprinkle marshmallow all over , completely covering it. Return to the oven ( at 350°) and bake until puffed and lightly browned.
WARM CHOCOLATE GLAZE: In a saucepan, combine butter and cream over medium heat. Stirring until butter melts. Add chocolate, stir until melted and smooth. Drizzle over warm brownies.
How to Toast Pecans
Pecans are delicious all on their own. Elevate the flavor even more by toasting them. Add more flavor, crunch and aroma to all your favorite recipes. Toasting pecans can be done in the oven or stove top. This illustration is for a stove top.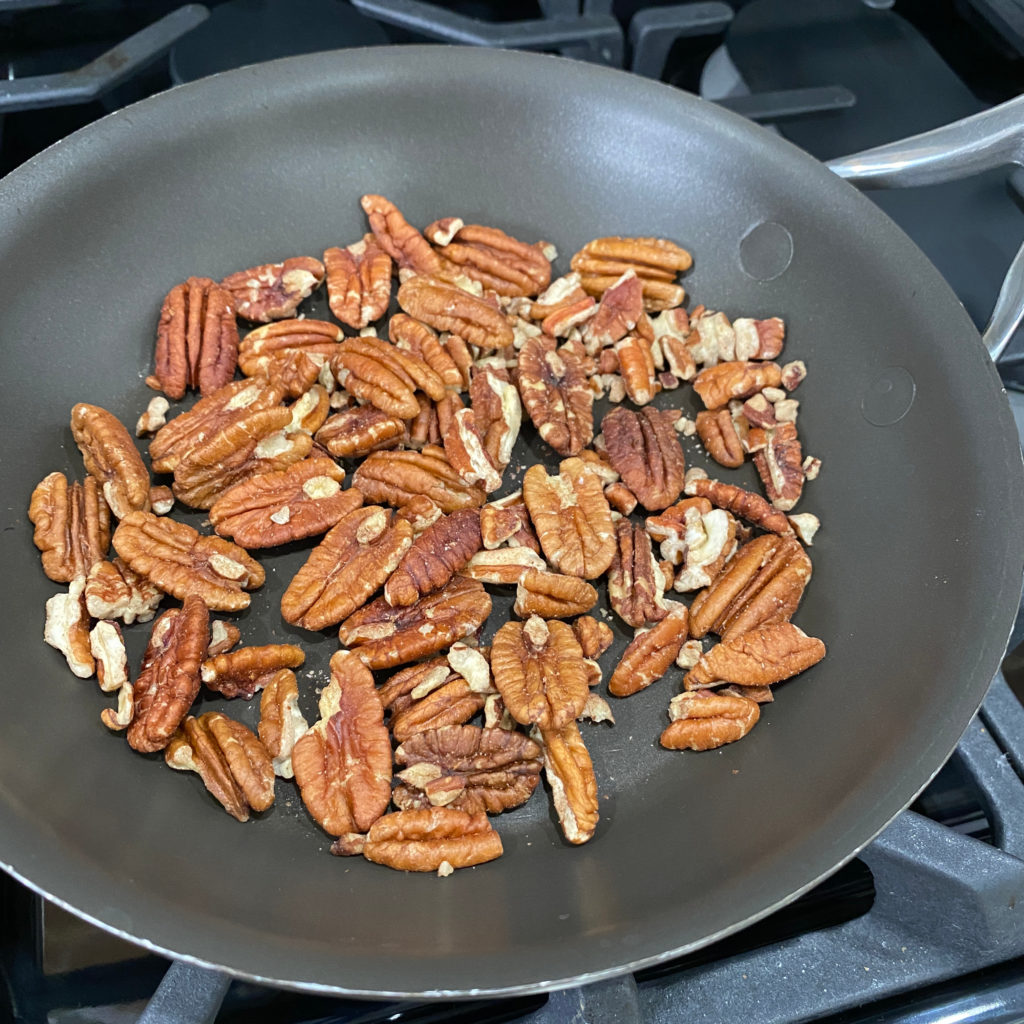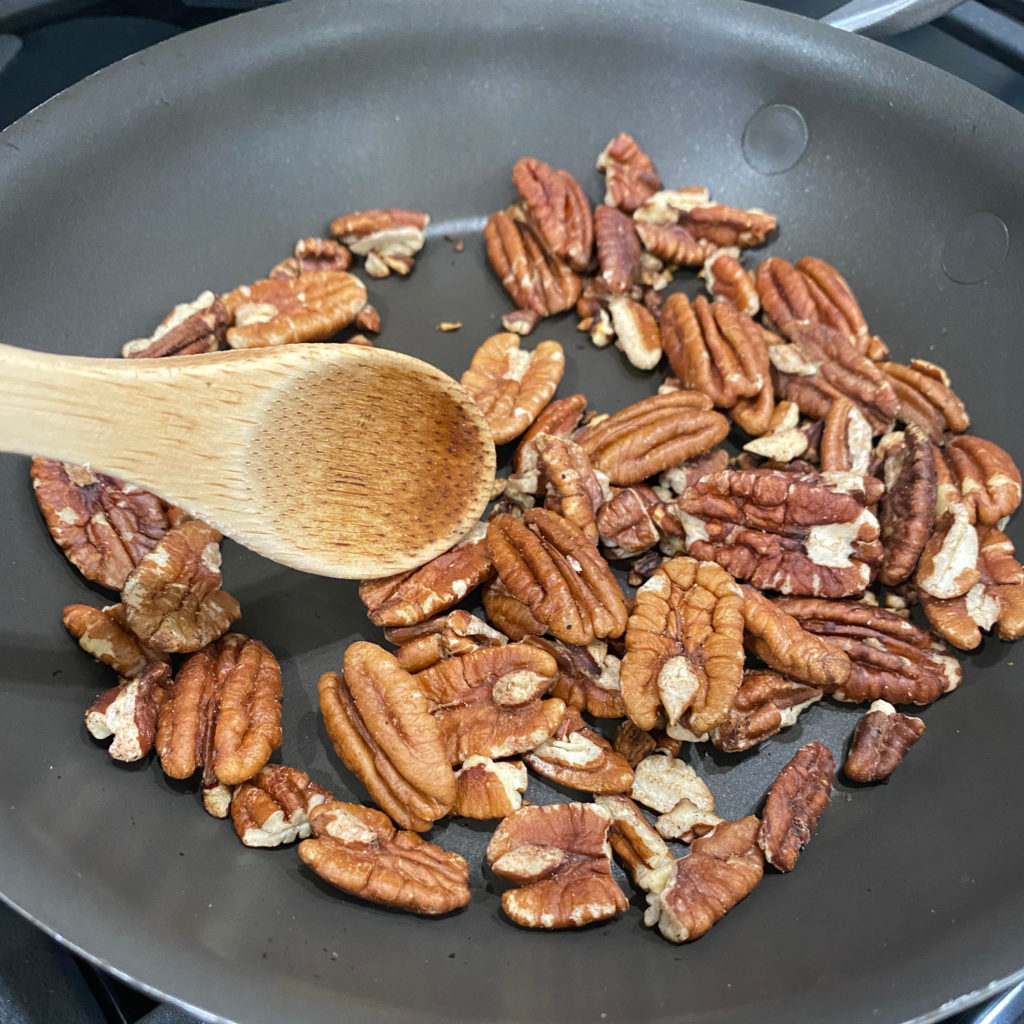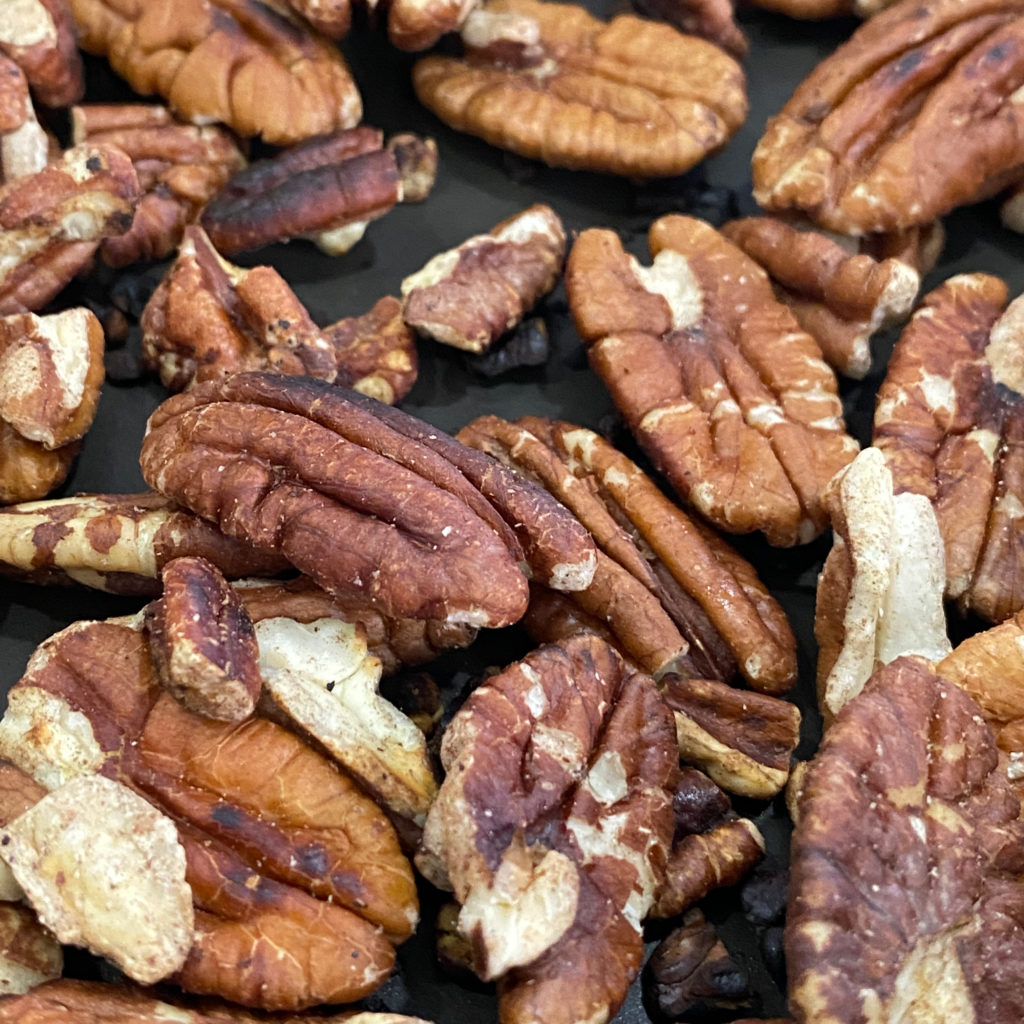 The Secret to Making Delicious Rocky Road Brownies
BUTTER VS MARGARINE
Don't skimp on this ingredient….YOU MUST USE REAL BUTTER. WHY? There are several reasons for choosing butter over margarine.
FLAVOR: Butter provides a rich flavor. BAKERS TIP: Always use unsalted butter when baking. You want to be in control of how much salt is in your recipe.
FAT CONTENT: Margarine contains more water and less fat, which makes for thin cookies that spread out while baking.
High Quality Cocoa Powder
STORING
STORAGE: You should be fine storing this at room temperature as long as it is tightly covered so that it doesn't dry out. If you want to store it, covered, in the fridge that would be good too, especially in the summertime.
FREEZE: You can freeze these yummy brownies for later. Let it cool in the fridge for several hours before freezing. Wrap it tightly with plastic wrap and again with foil level and freeze for 1-2 months. Before serving make sure to let it thaw for about an hour.
MORE BROWNIE RECIPES
NEVER MISS A POST