Sautéed Beer Mushrooms | A rich hearty side dish that is perfect on a burger, steak or on the side.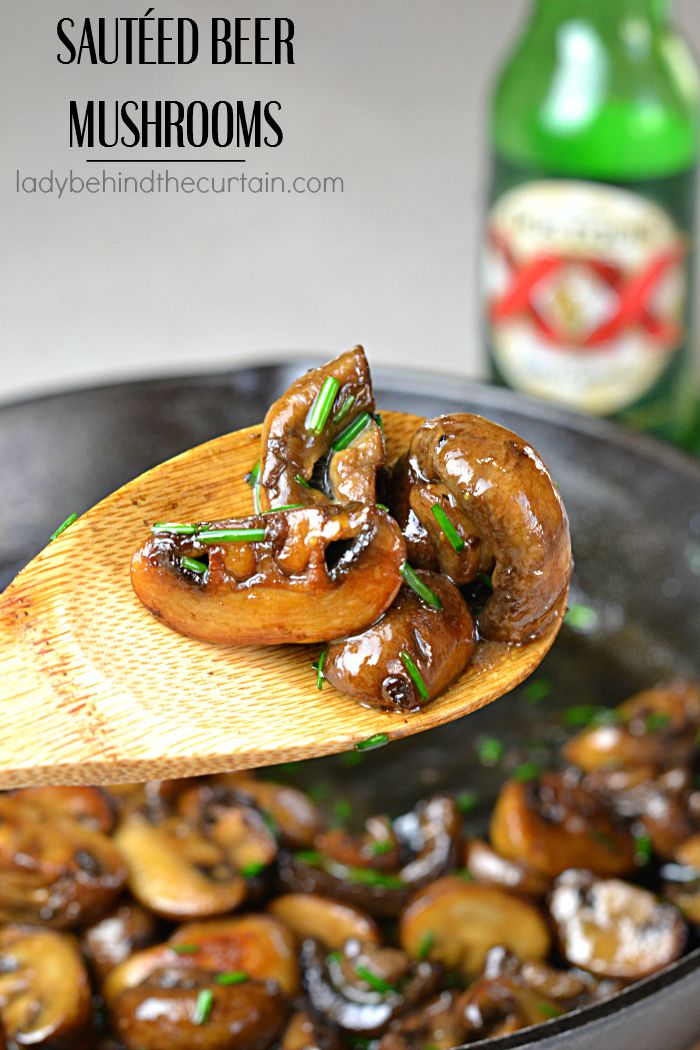 I have been making these mushrooms for years only with white wine.  This time I decided to change things up a bit and use beer.  They were scrumptious, full of flavor and perfect on my thick juicy steak.  Want to kick up your beef gravy?  Add these mushrooms!  Cool completely and add right into the ground beef for a hearty flavorful burger!  I could go on and on about how much I LOVED these Sautéed Beer Mushrooms.  I mean how can you go wrong with beer and butter?  Right?  I would love to hear what you decided to do with them.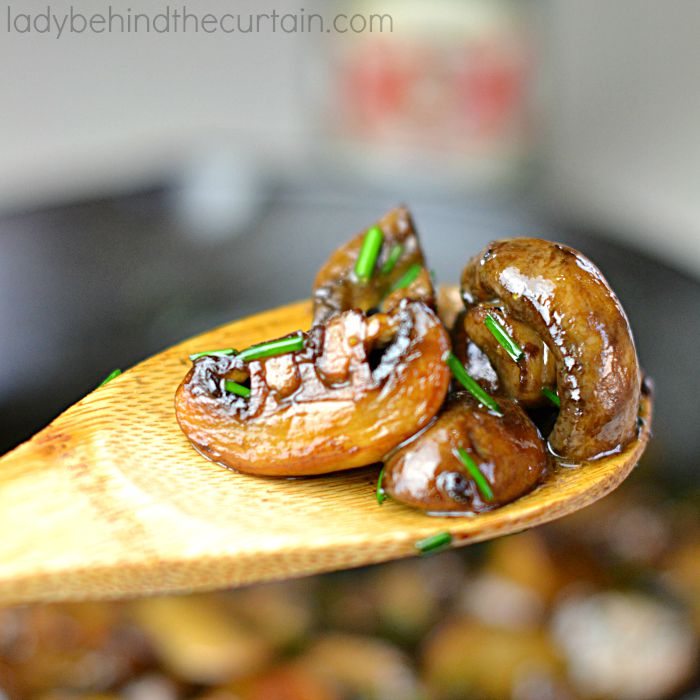 Sautéed Beer Mushrooms
Ingredients
1 (8 ounce) container baby bella mushrooms, halved
1 (8 ounce) white mushrooms, halved
5 tablespoons unsalted butter, divided
1/4 teaspoon salt
1/8 teaspoon black pepper
2/3 cup light color beer
1 tablespoon chives, snipped
Instructions
In a 10-inch pan, melt 3 tablespoons of butter on medium high.
Add mushrooms (mushrooms will absorb all the butter but release some of their liquid) and sauté for 10 minutes or until golden.
Sprinkle with slat and pepper.
Add beer and remaining 2 Tablespoons butter.
Cook an additional 5 minutes; sprinkle on chives.
MORE RECIPES WITH BEER
1. BEER BATTERED FRIED GREEN BEANS  2. SOFT BEER PRETZELS  3. BEER BRAISED TRI TIP BURRITOS