When I have a craving for a pretzel I'm always having to drive to the mall (20 minutes away).  I spend an average of $5 and that's not counting the gas.  So I decided to make my own Soft Beer Pretzels and I am so glad I did!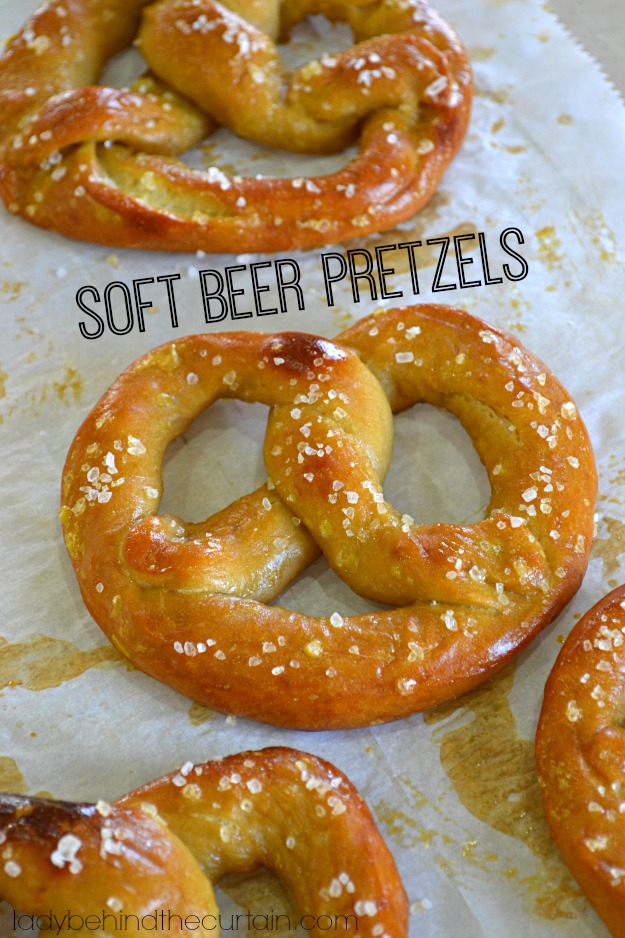 The great thing about these Soft Beer Pretzels is you can use the same recipe to make rolls, and bites.
Make several batches and freeze some for later.  I love…love…love how tender the dough is.
Pretzels are so easy to make..
Roll each ball into a 24-inch role.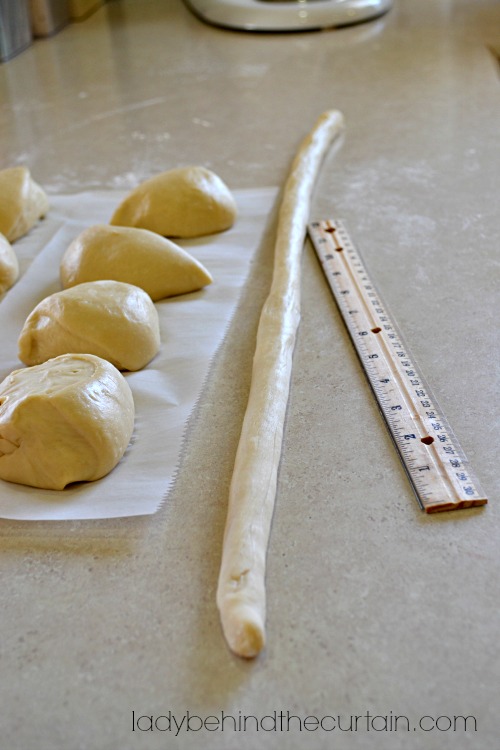 Curve ends of rope to form a circle.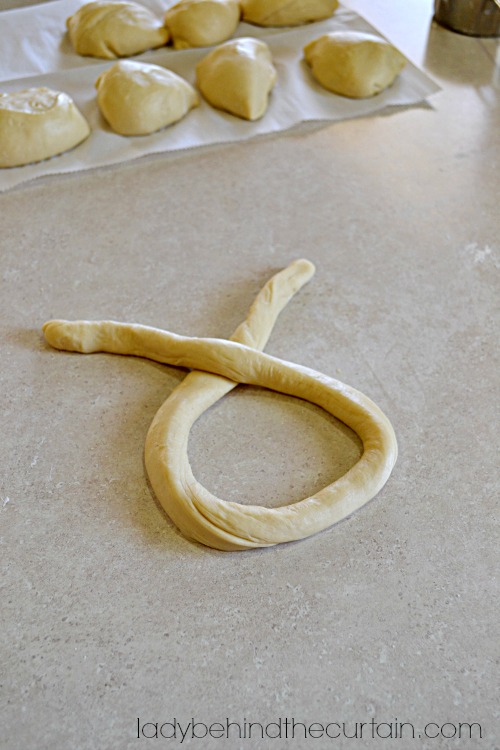 Twist ends once.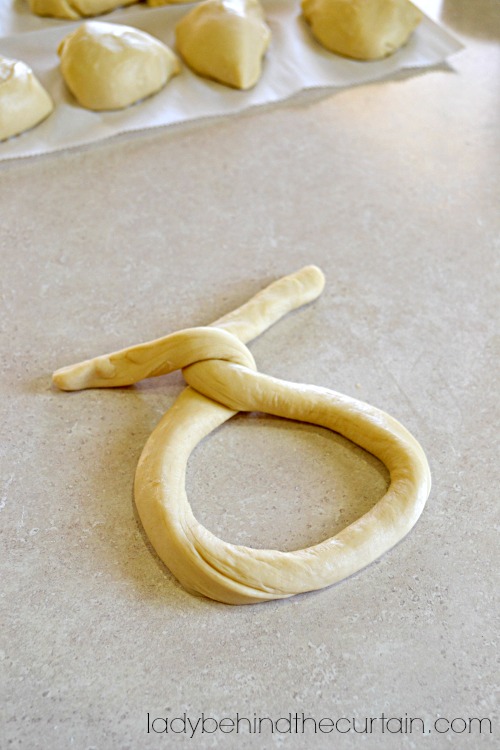 Lay over opposite side of circle, pinching ends to seal.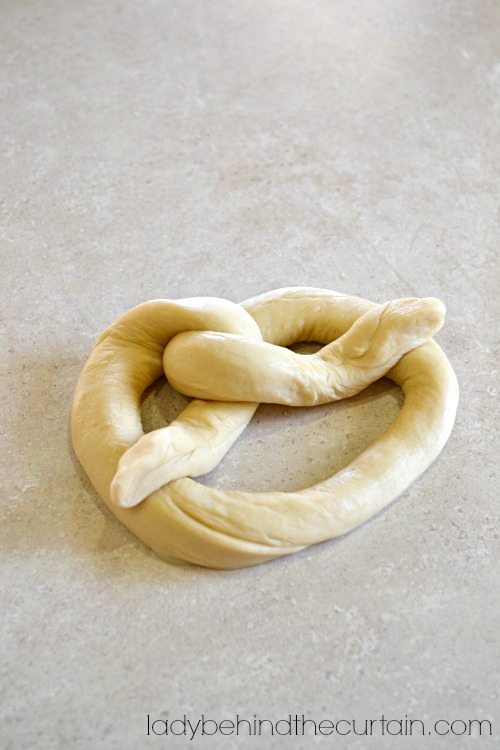 Boil and bake as instructed below.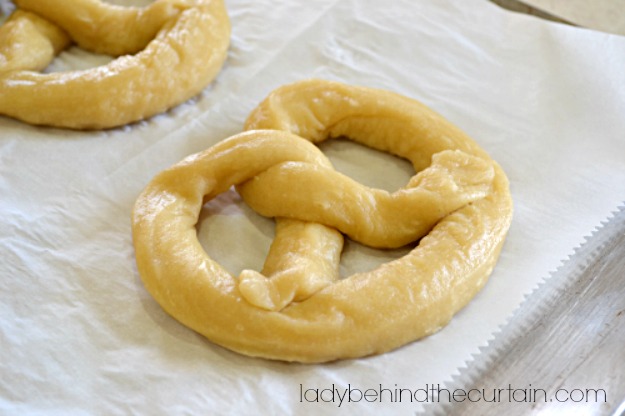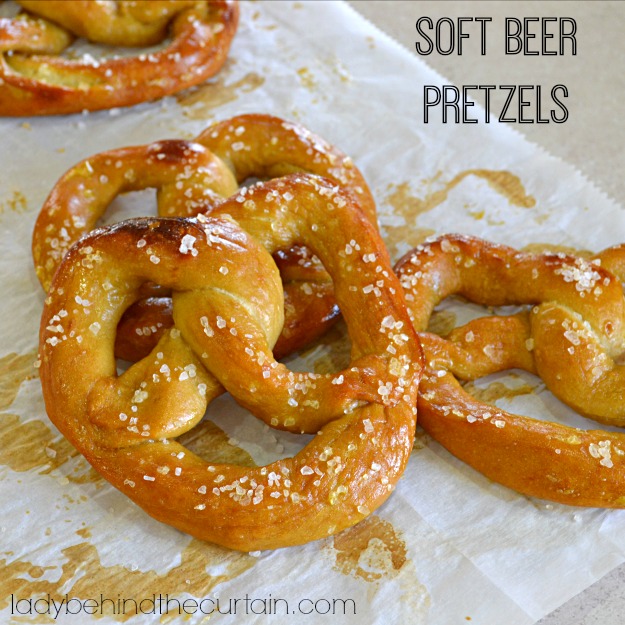 To Make Pretzel Rolls: Roll each ball into a 14-inch rope.  Starting at one end of rope, loosely wrap dough around itself to form a coil.  Tuck end under; pinch to seal.  Boil, top and bake as directed.
To Make Pretzel Bites:  Roll each ball into a 12-inch rope.  Cut each rope into 1-inch pieces.  Boil and top as directed; bake at 400 degrees for 8 to 10 minutes or until golden brown.  Make 8 dozen.
To Freeze:  Place cooled pretzels in resealable plastic freezer bags.  Store in freezer.  To use, thaw at room temperature, or if desired microwave each pretzel 20 to 30 seconds or until heated through.
Create your own Recipe Box and save your favorite Lady Behind The Curtain recipes.  Make a Meal Plan with your favorite recipes and ZipList will automatically add the ingredients to a Shopping List.