Banana Split Ice Cream Cone Cupcakes
These Banana Split Ice Cream Cone Cupcakes may look impressive but are super simple to make.  Starting with a store bought cake mix and adding a few of your own ingredients.  Bring some fun to your summer party!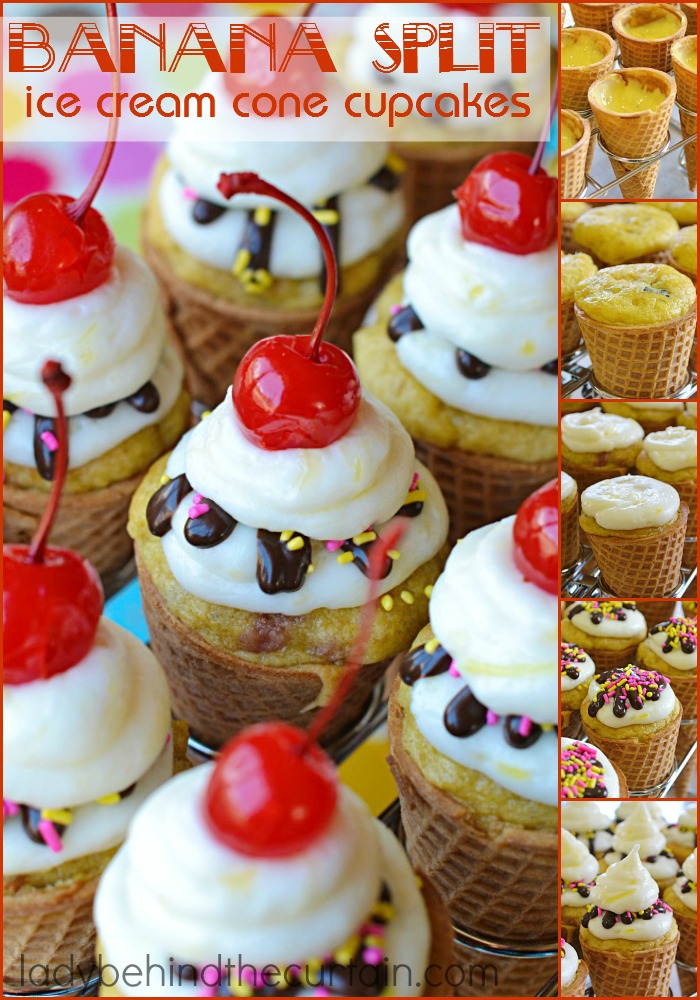 To hold up my cones in the oven I used the Cupcake Cone Baking Rack from Wilton.  It made baking so easy.  If you can't find one or don't want to purchase one you can also use the flat bottomed ice cream cones in place of the sugar cones.  For stability place them in a muffin tin.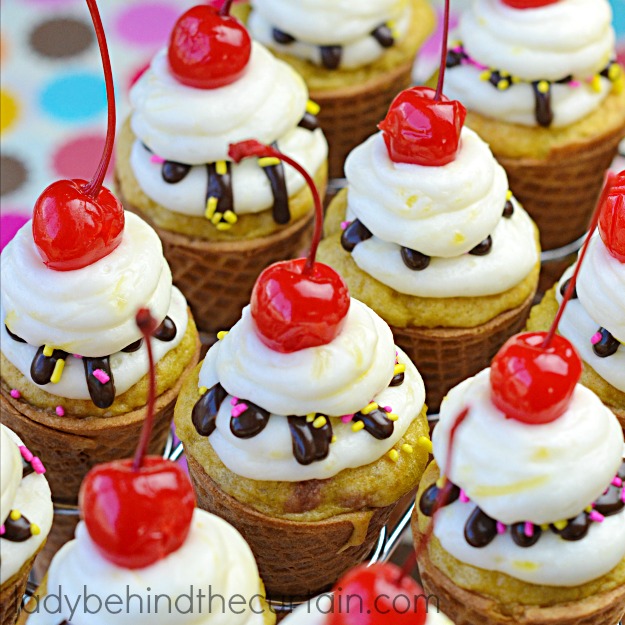 Planning an ice cream party or social?  Add these cupcakes for a twist on the theme.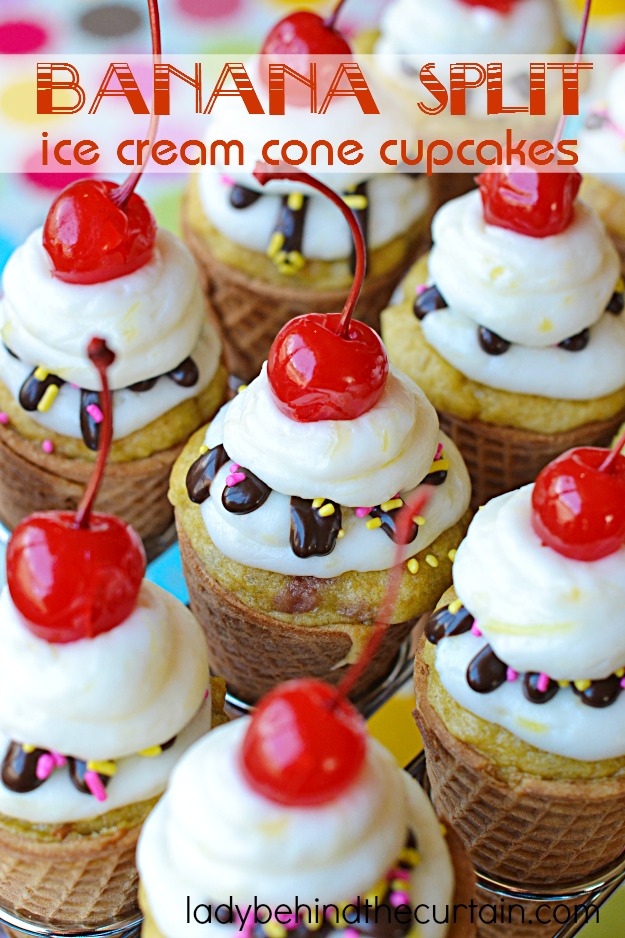 Add about 2 tablespoons of batter, bake and decorate!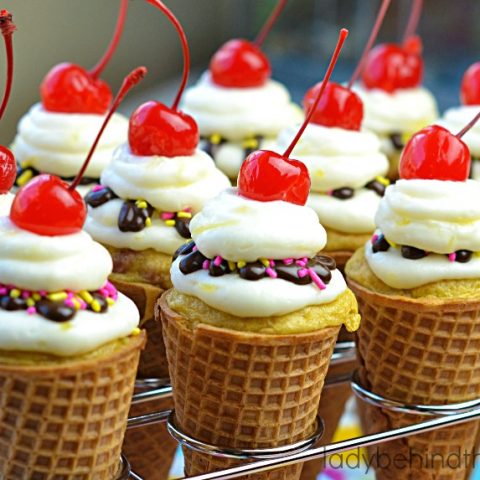 Banana Split Ice Cream Cone Cupcakes
Yield:
Makes 32 Cone Cupcakes
Ingredients
For the Cupcakes:
1 (15.25 ounce) box yellow cake mix
2 bananas, roughly mashed
1 cup Ben and Jerry's Banana Split Ice Cream, melted
3 large eggs
1/2 cup vegetable oil
For the Decorations:
1 recipe Pineapple Frosting
dark chocolate candy melts, melted
sprinkles
maraschino cherries with stem
Instructions
For the Cupcakes:
Preheat oven to 350 degrees.
To a large mixing bowl add the cake mix, bananas, melted ice cream, eggs and oil.
Beat until combined and creamy.
Place cones in a cone baking rack; add 2 tablespoons of batter to each cone.
Bake 17 to 20 minutes or until a toothpick inserted into the center comes out clean.
Cool completely.
Coat the top of the cupcake with a thin layer of the pineapple frosting; add a drizzle of the melted candy and some sprinkles.
Place tray in the refrigerator until melted candy has hardened.
Add more frosting and top with a cherry.
ENJOY!
MORE FUN SEMI HOMEMADE CUPCAKES

1. SUNSET CUPCAKES 2. CELEBRATION CUPCAKES 3. CARNIVAL CAKE WALK SODA CAN CUPCAKES