Chewy Banana Pecan Cookies
Chewy Banana Pecan Cookies | Giant fluffy cookies full of banana flavor also packed with pecans and topped with a delicious caramel drizzle.  This recipe starts with a cake mix and with a few more added ingredients will quickly turn into your families favorite!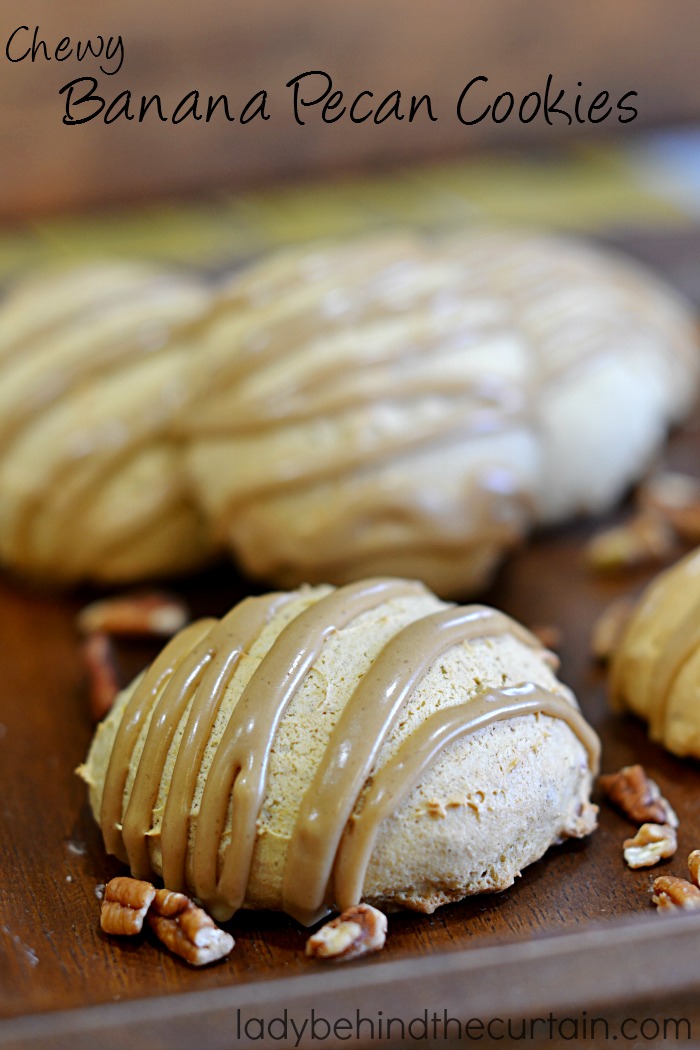 For the drizzle I used my homemade Rum Caramel (the recipe is found with my Eggnog Cheesecake recipe) and made a yummy drizzle with it.  If you don't want to make your own caramel you can also use store bought.  Just try to find a thick caramel.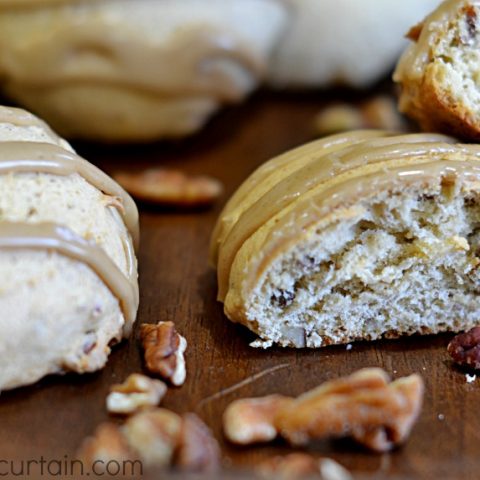 Chewy Banana Pecan Cookies
Yield:
Makes 17 Large Cookies
Ingredients
For the Cookies:
1 (15.25 ounce) yellow cake mix
1/2 cup PLUS 2 tablespoons all-purpose flour
1 large egg
1 1/2 teaspoons banana flavor
1 cup mashed banana
1/2 cup pecans, chopped
For the Caramel Drizzle:
1/2 cup thick caramel (like my Rum Caramel
1/2 cup confectioners' sugar
Instructions
Preheat oven to 375° and line 2 cookie sheets with parchment paper.
Add cake mix, flour, egg, banana flavor, banana and pecans into a large mixing bowl cream until well combined.
Using an ice cream scoop, place cookies onto prepared pans.
Bake 20 - 22 minutes or until the bottom becomes lightly brown.
Slide the cookie still on the parchment paper either onto a wire cooling rack or onto the counter to cool completely.
For the Caramel Drizzle:
In a medium mixing bowl, whisk together the caramel and sugar until creamy without lumps.
Drizzle over cooled cookies with a spoon or pour into a small zip top bag; snip the corner and drizzle over each cookie.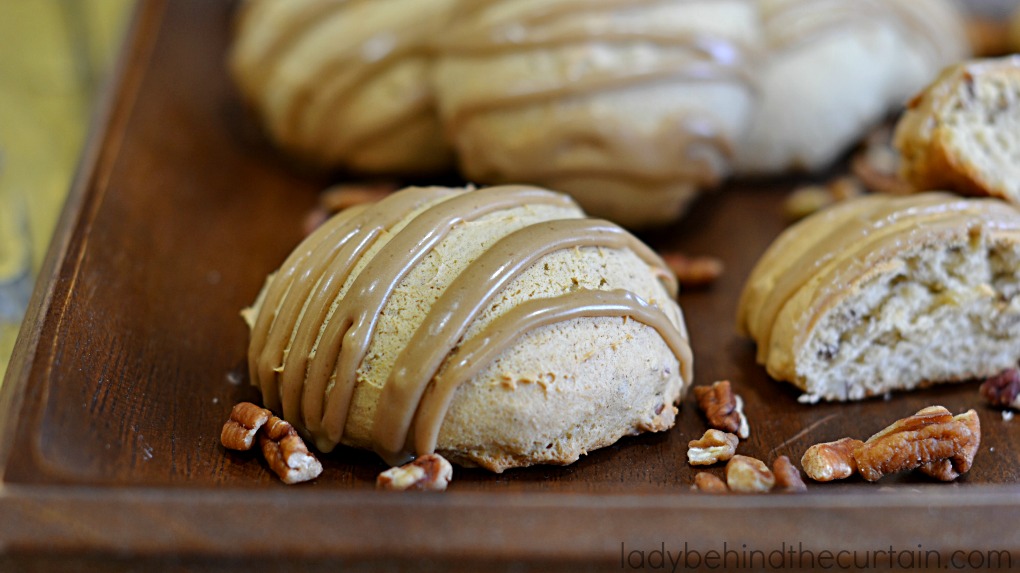 MORE CAKE MIX COOKIE RECIPES

CAKE MIX SANDWICH COOKIES  2. BAKERY SPRING COOKIES  3. ORANGE CAKE COOKIES