Silky Swiss Meringue Buttercream Frosting
Silky Swiss Meringue Buttercream Frosting. A light a fluffy buttercream frosting, that is perfect for those that don't like a sweet frosting….kind of like a whip cream frosting only with a meringue (marshmallow) base. This incredible frosting is completely different then the typical buttercream frosting. If you've never tried making Swiss Meringue Buttercream, I hope that this tutorial will give you the confidence to make this delicious frosting.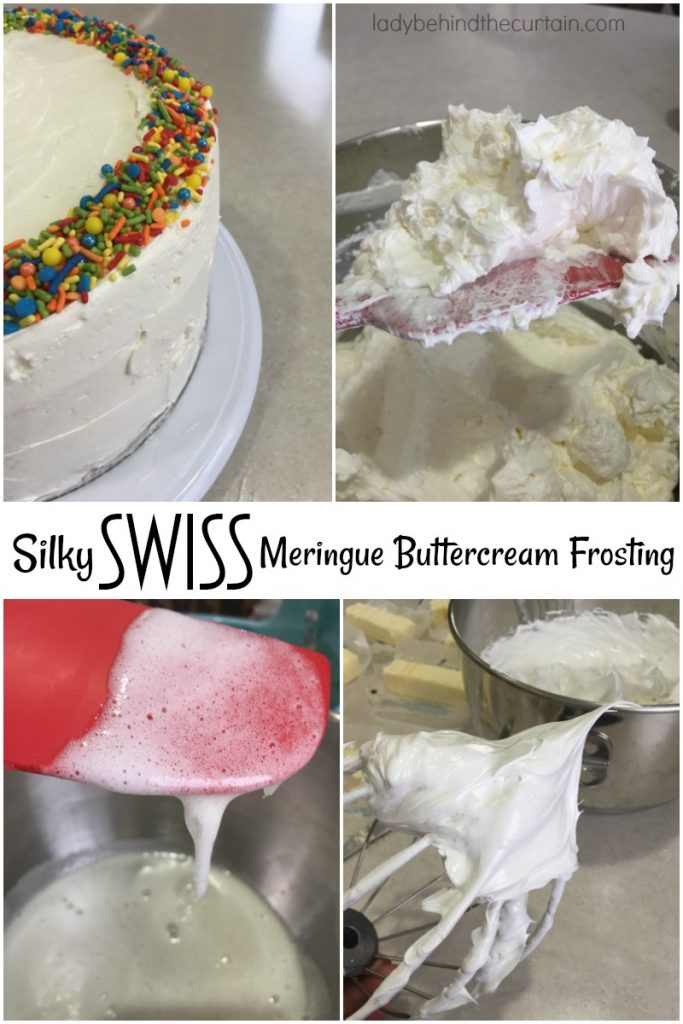 American Buttercream VS Swiss Meringue Buttercream
American Buttercream is the most commonly made frosting in non-professional kitchens. American Buttercream is made by creaming together butter and powdered sugar with milk or cream and if desired vanilla extract or another flavoring. →AMERICAN BUTTERCREAM RECIPE.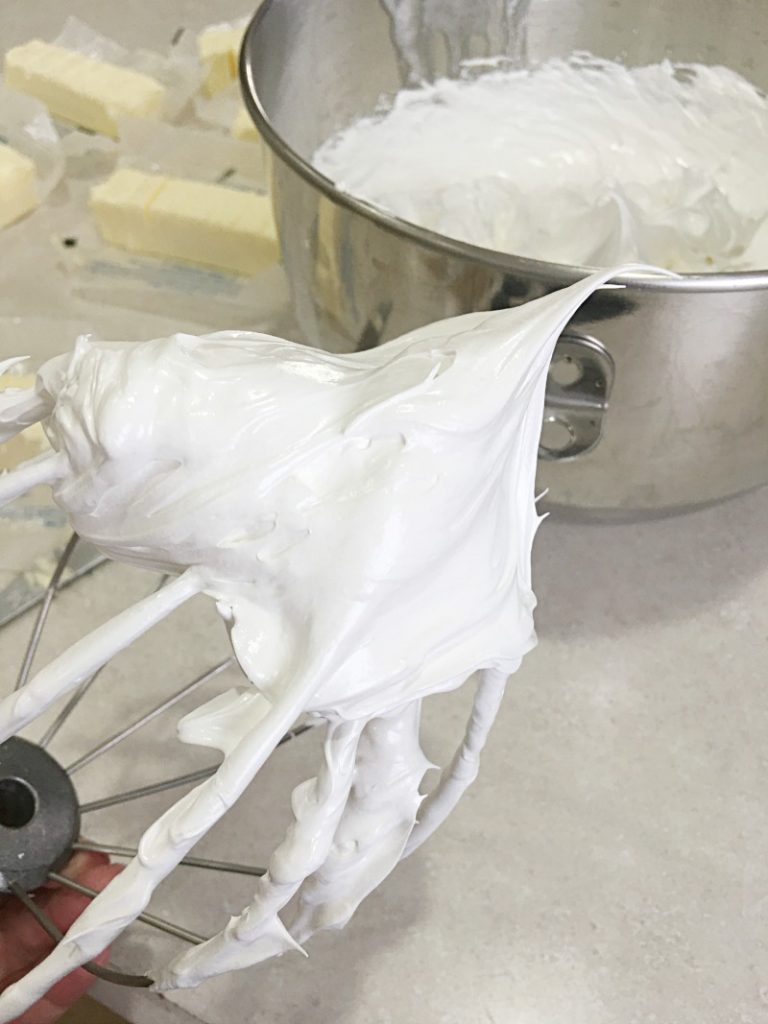 Tips for making Swiss Meringue Buttercream Frosting

USE A FREE STANDING MIXER
WIPE DOWN ALL TOOLS WITH AN ACID (like lemon juice or vinegar) Grease is meringue's enemy
Do not over fill the bottom pot of your double boiler with water. 1-2 inches will do.
Separate eggs into a separate bowl from the mixing bowl. One speck of egg yolk will cause the meringue to no whip up properly.
Cook egg whites until all graininess is gone (food safe temperature of 160°).
Use whisk attachment for the meringue (about 8-9 minutes, I used a KitchenAid).
Whip until the side of the bowl is cool, at room temperature and there are stiff peaks.

Cut soft butter into cubes (about 1 tablespoon each).
Add butter one cube at a time, incorporating between each addition.
WHAT YOU WILL GET IS A LIGHT FLUFFY (not too sweet) DELICIOUS FROSTING!
Troubleshooting Swiss Meringue Buttercream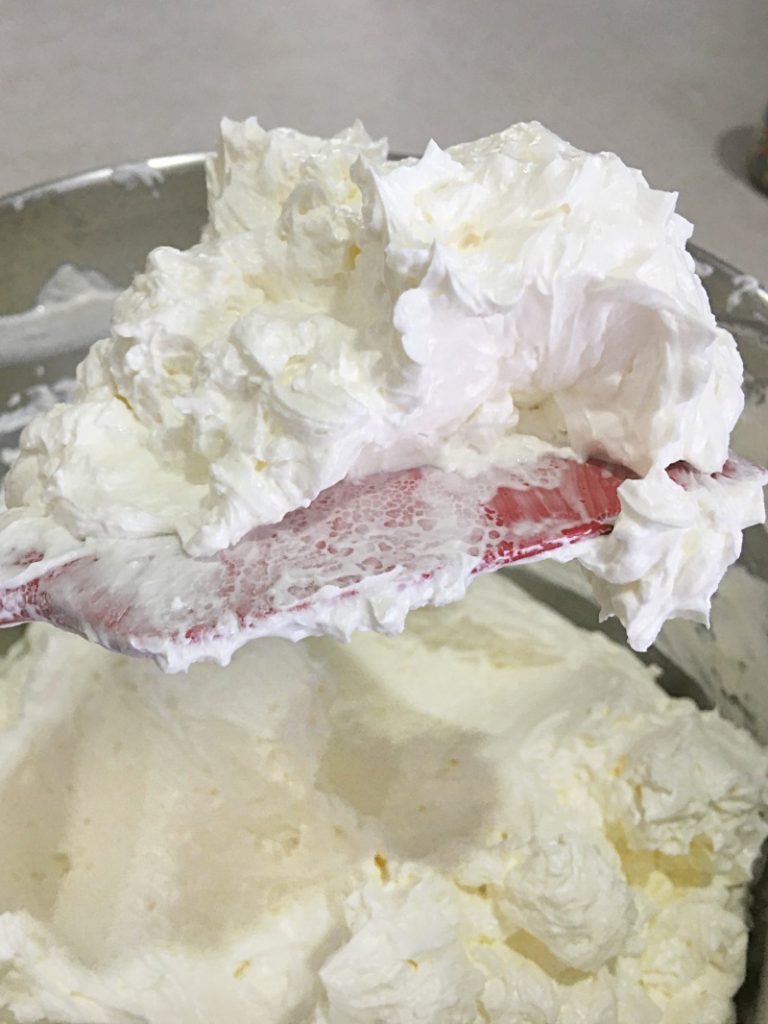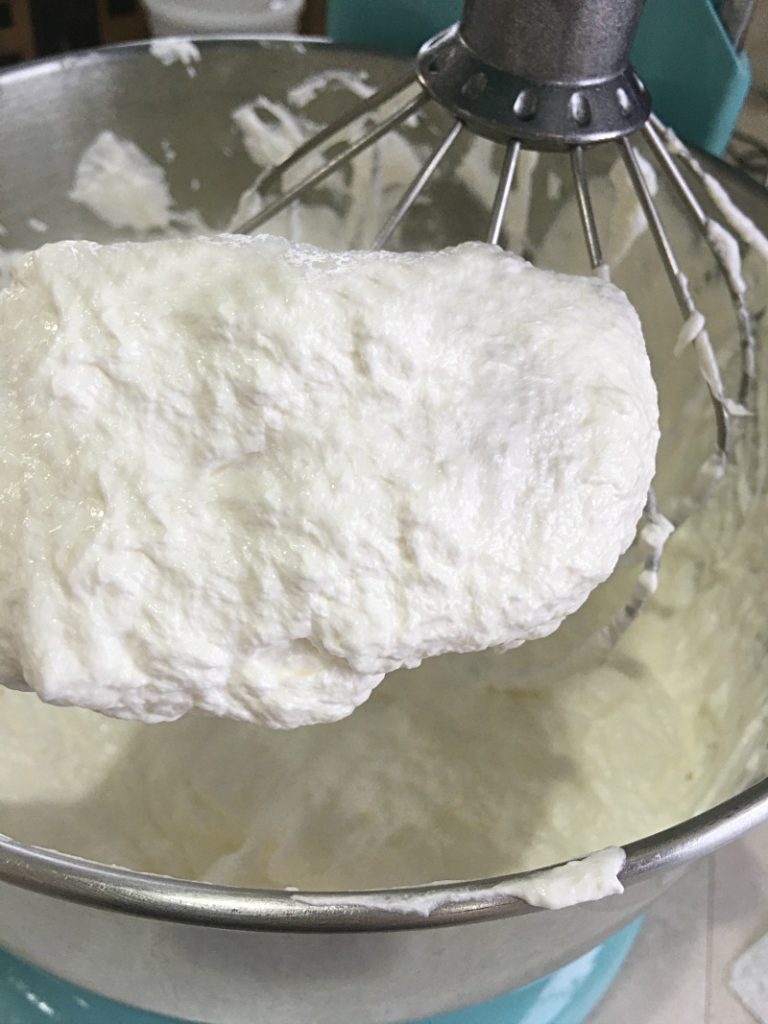 My buttercream looks curdled. This is common with Swiss Meringue Buttercream. Once the butter is added it goes through a phase of looking curdled. If you keep whipping it will come together.
My buttercream still looks curdled. This could happen because the butter was too cold and the buttercream is having a hard time of coming together. There are THREE ways you can recover your buttercream. 1. Heat the side of the mixing bowl with a hairdryer. 2. Place the bowl on a pot of boiling water. IMPORTANT: Only heat until the edges start to melt and then rewhip. 3. Microwave ¼cup of the butter cream for a few seconds, drizzle it back into the buttercream, mix on low until it comes together.
The buttercream is too soupy. This is a result of the meringue being too warm when the butter was added, the butter was too soft or both. Refrigerate the whole bowl and whisk into the refrigerator for 20 minutes and then rewhip. Depending on how warm it was it may take a couple of refrigerator sections.
Can I Make Swiss Meringue Buttercream in Advance?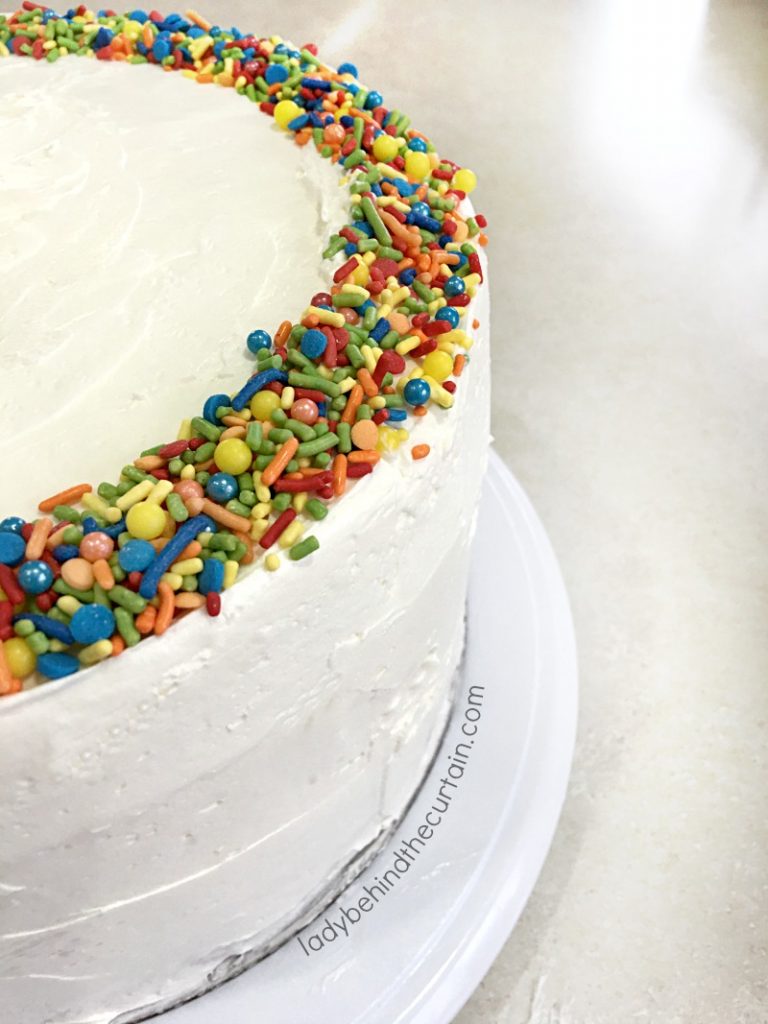 MORE DELICIOUS FROSTING RECIPES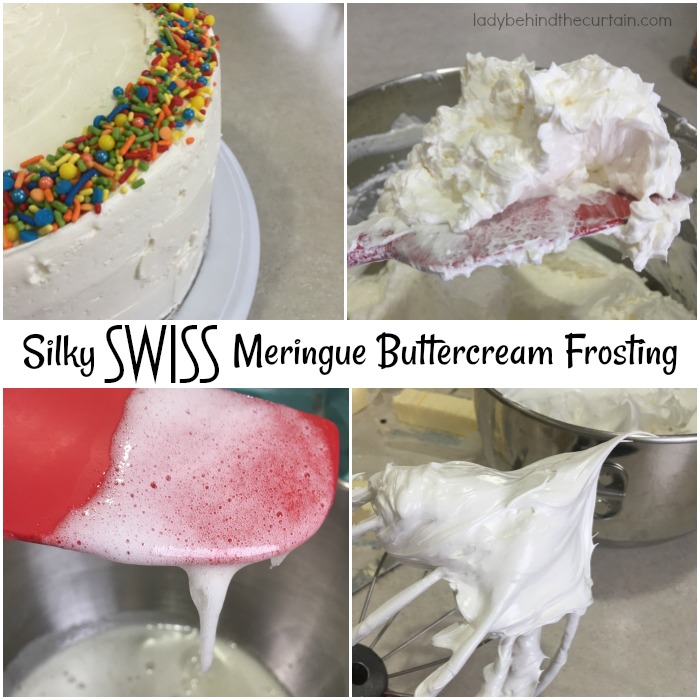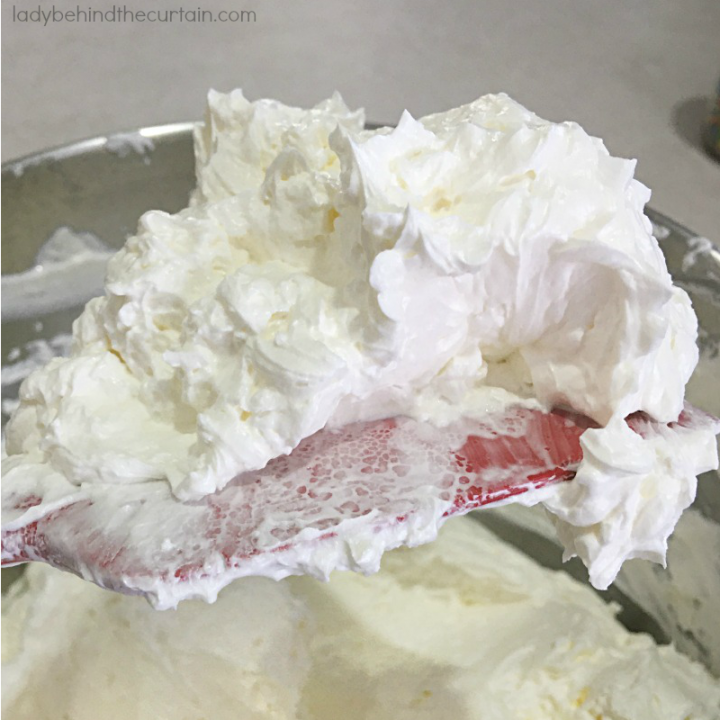 Silky Swiss Meringue Buttercream Frosting
Yield:
About 5 cups (enough for a two layer cake)
An incredible frosting that isn't too sweet.
Ingredients
1½ cups granulated sugar
6 egg whites
2 cups unsalted butter, softened
Instructions
Before starting wipe down all tools with an acid ( like lemon juice or vinegar) Grease is meringue's enemy.
In a bowl that can take heat add the sugar and egg whites, whisk together. Place on a pot with 1 to 2 inches of boiling water. Turn down heat to a simmer. Cook egg and sugar mixture (whisking the whole time) until a candy thermometer registers 160°. Immediately pour mixture into the bolw of a stand mixer fitted with a whisk attachment. Beat on high until the meringue has stiff peaks. Reduce speed to medium, add butter one tablespoon at a time. Beating after each addition.
Notes
How to Store Swiss Meringue Buttercream Frosting
Spoon frosting into an airtight container and leave it at room temperature for a day or two, refrigerate up to two weeks and freeze it up to 3 months. Bring the frosting to room temperature and rewhip before use. If the frosting separates, it was still too cold.
NEVER MISS A POST