Slow Cooker Cranberry Apple Oatmeal
Slow Cooker Cranberry Apple Oatmeal | This creamy good for you breakfast will add fuel to your body and is great for a grab and go breakfast.  Using the slow cooker is a great way to make oatmeal.  No more standing over a hot pot and stirring for 40 minutes.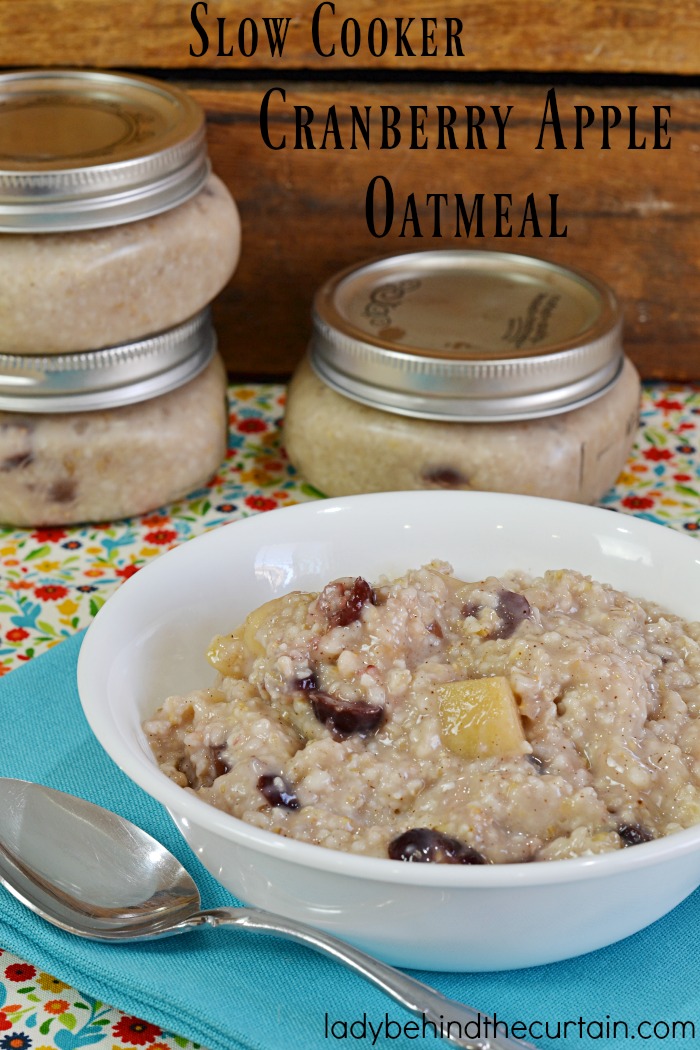 I love making this oatmeal on Sunday, separating it into portions for a weeks worth of ready made breakfasts for you and your husband!  With the freshness of crisp apples and the sweetness of dried cranberries.  Make the perfect hearty wintertime breakfast.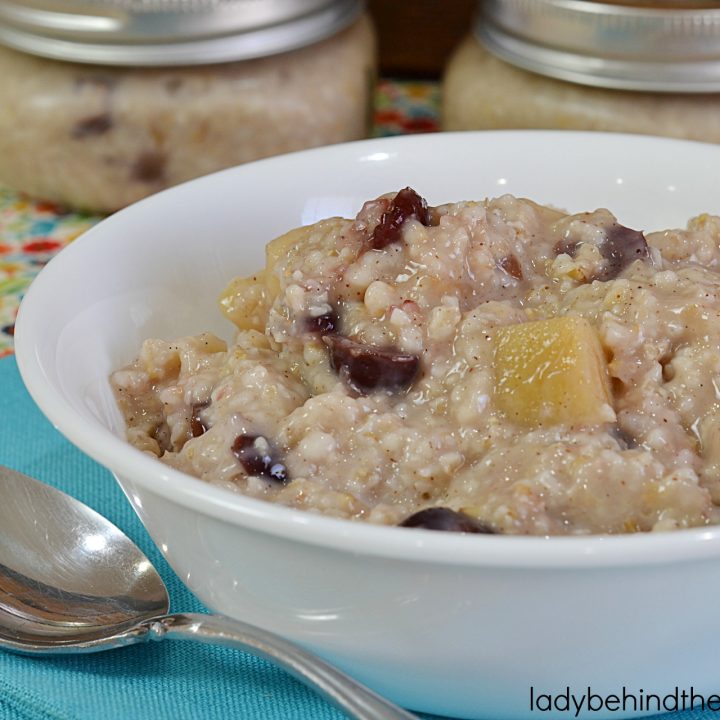 Slow Cooker Cranberry Apple Oatmeal
Ingredients
8 cups water
2 cups steel cut oats
1 vanilla bean, split
2 cups apple, peeled, cored and roughly chopped
1/2 cup dried cranberries
1/4 teaspoon almond extract
1/2 cup granulated sugar or Splenda
1 teaspoon ground cinnamon
1 teaspoon salt
Instructions
Combine the water, oats, vanilla bean, apple, cranberries, almond extract, sugar, cinnamon and salt into a 5 to 6 quart slow cooker.
Cook on low 4 to 6 hours or high for 2 hours.
NOTE: Be sure to use steel cuts oats for this recipe as regular oatmeal will not hold up to this length of cooking.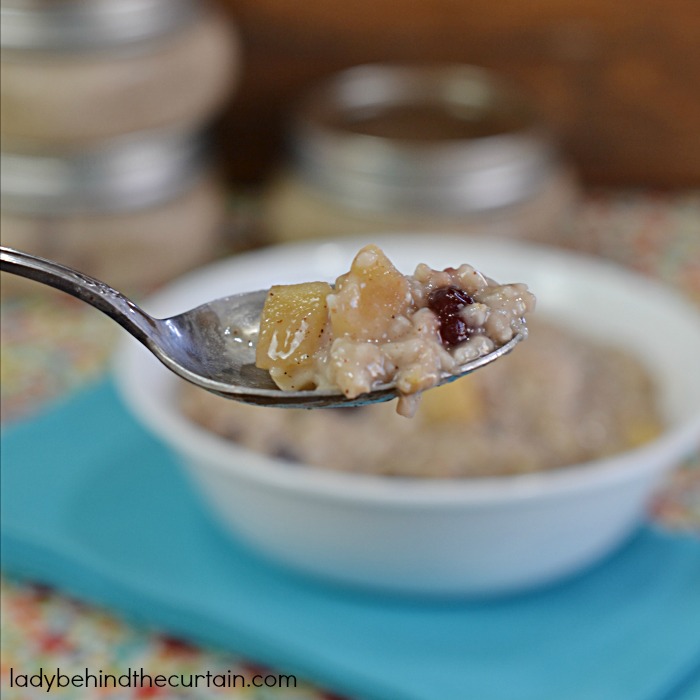 MORE OATMEAL RECIPES

OVERNIGHT CARROT CAKE OATMEAL  2. TRIPLE BERRY BAKED OATMEAL  3. STEEL CUT VANILLA BERRY OATMEAL