Sparkling Peach Slush Punch
Sparkling Peach Slush Punch: A delicious refreshing punch that stays slushy for hours. With ingredients like peach flavor jello, sliced peaches and peach juice. This Sparkling Peach Slush Punch is sure to be a summer party favorite. When it's time for a summer barbecue, bridal shower or baby shower this is my go to punch. Scroll down for an adult version of this refreshing punch. A party isn't a party without punch!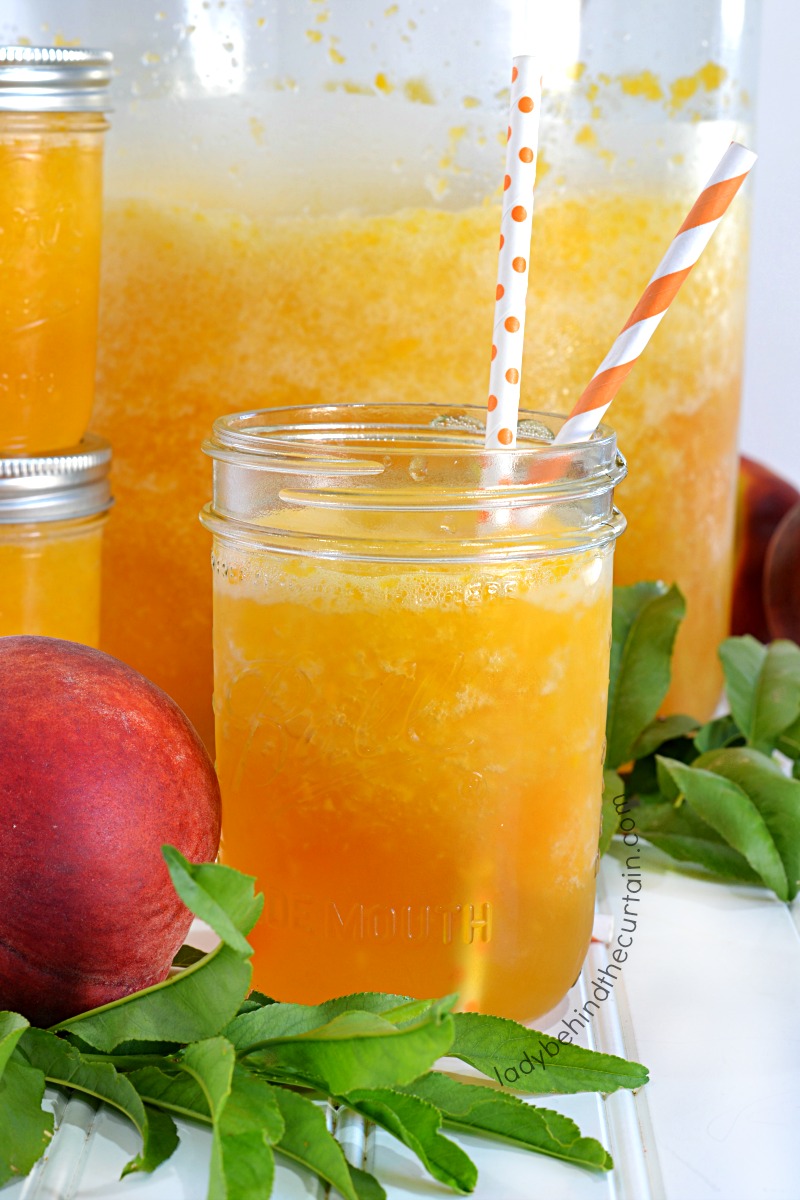 How to Make Sparkling Peach Slush Punch
INGREDIENTS

3 cups water
1½ sugar
1 (3 ounce) box peach flavored gelatin powder
1 (29 ounce) can peach slices in light syrup
5 cup peach juice blend
½ cup fresh lemon juice
1 (2 liter) and 1(16 ounce) bottles ginger ale, chilled

DIRECTIONS

In a large saucepan combine the water, sugar and gelatin.
Bring to boiling, stirring to dissolve sugar and gelatin.
Remove from heat.
Place peaches (with syrup) in a blender and blend until smooth.
In an extra large bowl combine gelatin mixture, purred peaches, peach juice blend and lemon juice.
Divide peach mixture among four 1-quart containers.
Cover and freeze for at least 8 hours or until firm.
—THIS STEP CAN BE MADE UP TO 6 MONTHS IN ADVANCE—
To serve, let containers stand at room temperature for 1 hour.

Break peach mixture in a punch bowl or jug.
Gently pour in ginger ale; stir until slushy.
Serve at once.
How to Serve this Slush Drink Outside…Even in the Heat—ICE CHEST PUNCH
Make punch as directed. Add the slush to a cooled ice chest. TAKE IT A STEP FARTHER—For extra protection, insert a small ice chest (with the punch) into a larger ice chest.
Always be Ready for a Party
Turn a Party Punch into a PAR-TY Punch (Mimosa)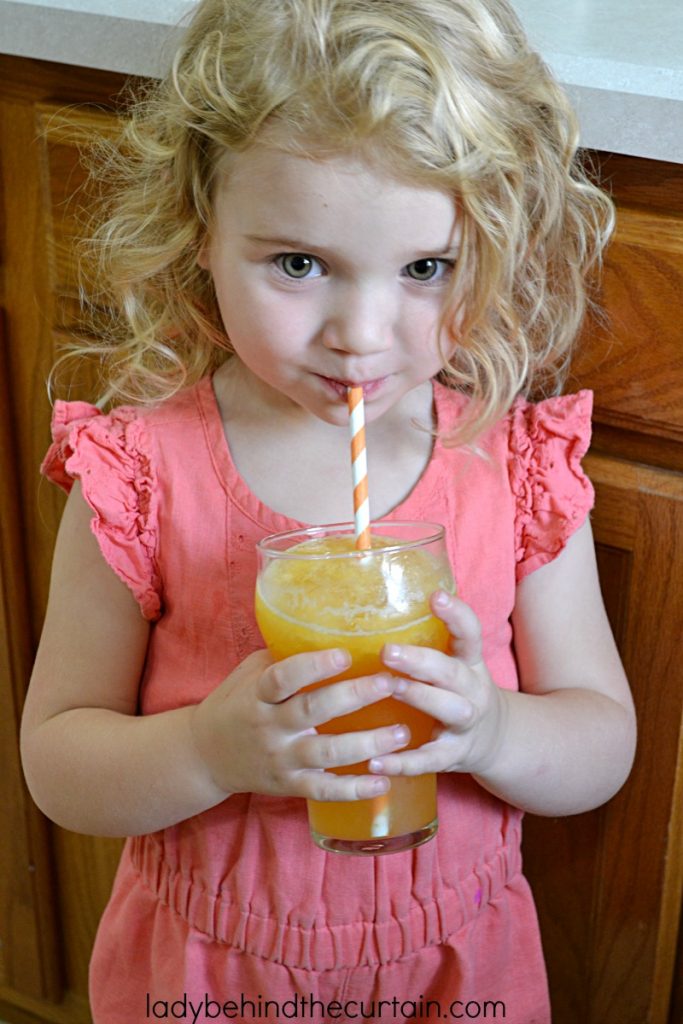 MORE SLUSH PUNCH RECIPES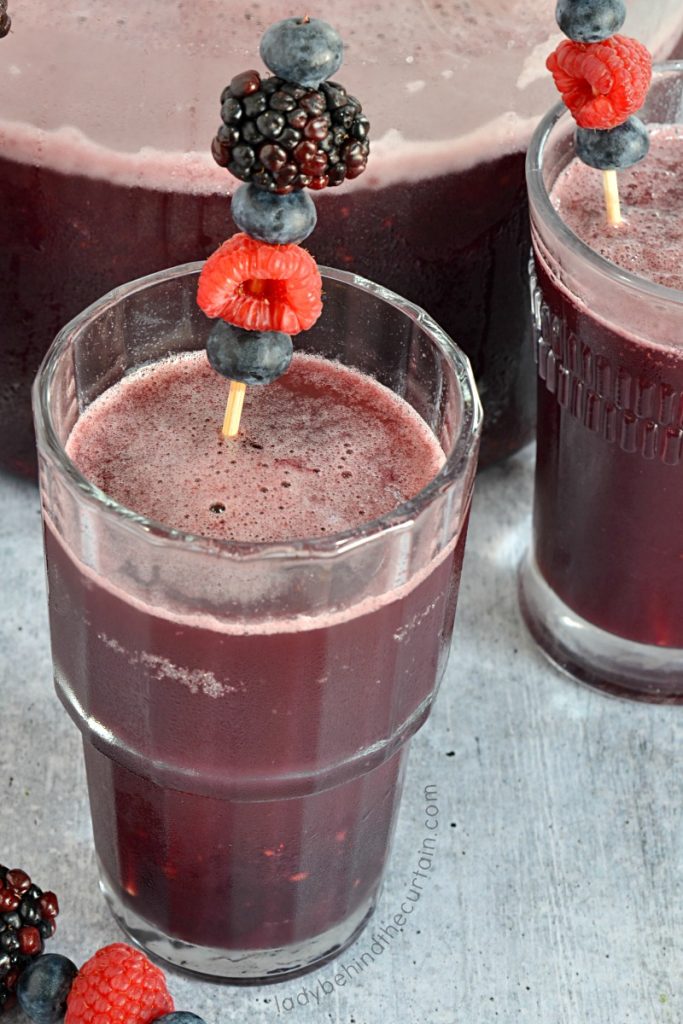 NEVER MISS A POST