Leftover Mashed Potato Patties
Leftover Mashed Potato Patties also known as mashed potato cakes or mashed potato pancakes. Fluffy patties created with leftover mashed potatoes—filled with cheese, green onion and rolled in bread crumbs before frying to a golden brown. This Thanksgiving instead of having the same old mashed potatoes as leftovers create something new. These mashed potato pancakes are just what your day after Thanksgiving breakfast or lunch needs. They are super simple to put together, taste fantastic and make the perfect side dish!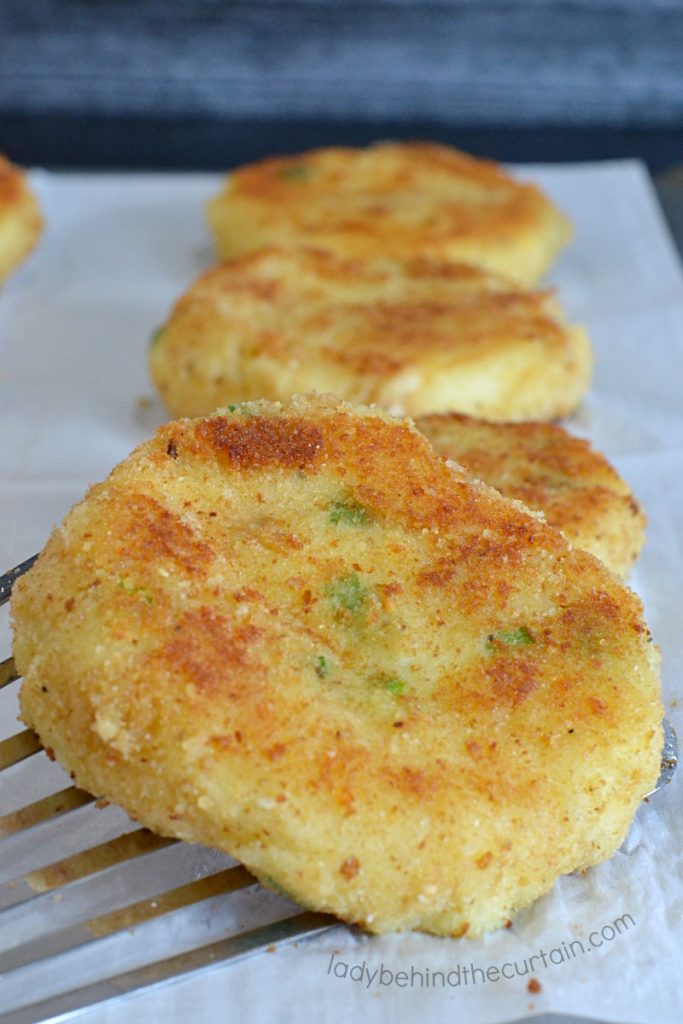 Make your own Combos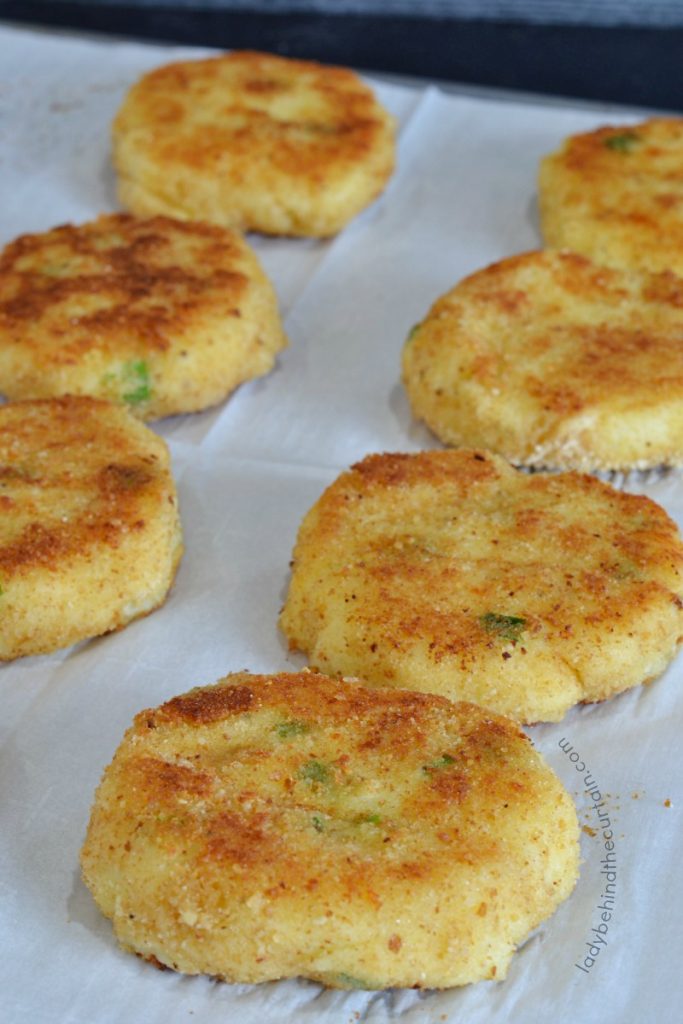 crispy pancetta, roasted red pepper, Romano cheese, fresh basil and garlic
fiesta corn, cilantro and Jack cheese
crispy bacon, garlic and rosemary
caramelized onion, cheddar and parsley
gouda, sun dried tomatoes and green onion
I Love These Leftover Mashed Potato Patties
Here's why:
something different then reheated mashed potatoes
super easy to make
lots of flavor
light and fluffy
very versatile
perfect for breakfast, brunch, lunch or dinner
How to Make Leftover Mashed Potato Patties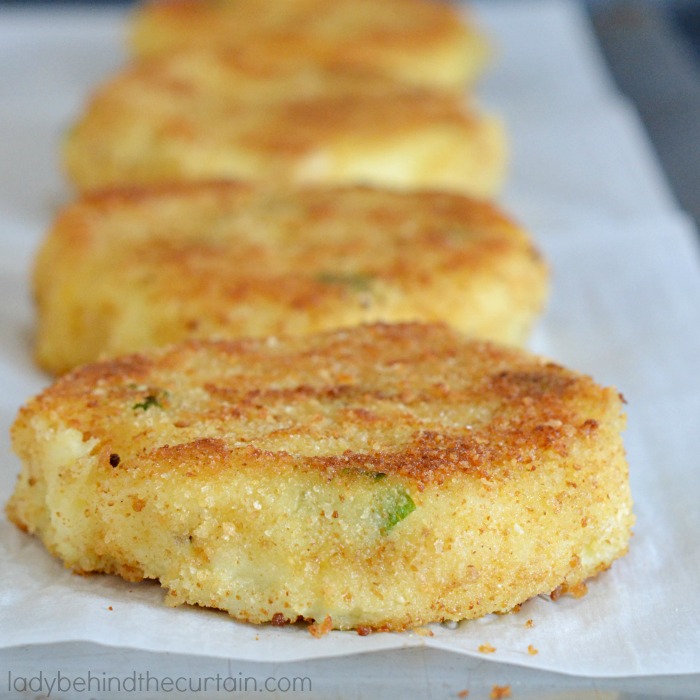 Add Gouda shredded cheese, flour, egg and green onions to the mashed potatoes.
Measure out a heaping ¼cup of mashed potatoes and shape into a ½ inch thick by 3 inch wide round.
Dip rounds in egg and then in bread crumbs.
In a heated skillet with oil brown both sides.
Keep warm in a preheated 300° oven.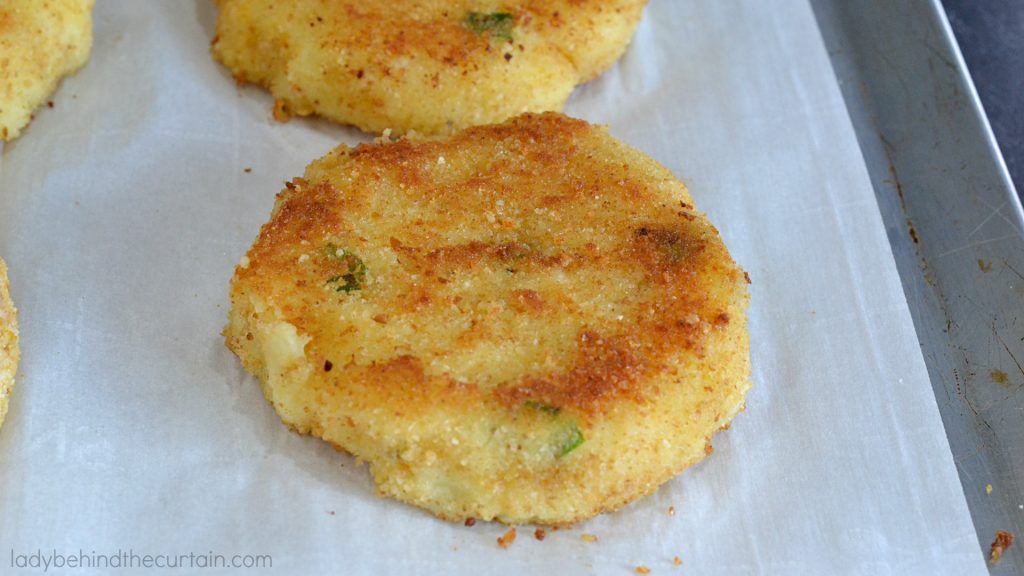 MORE MASHED POTATO RECIPES

NEVER MISS A POST