Easy Salsa Verde | This easy to make salsa has a completely different flavor to it's red salsa cousin.  Perfect on burritos or on top of Chimichangas.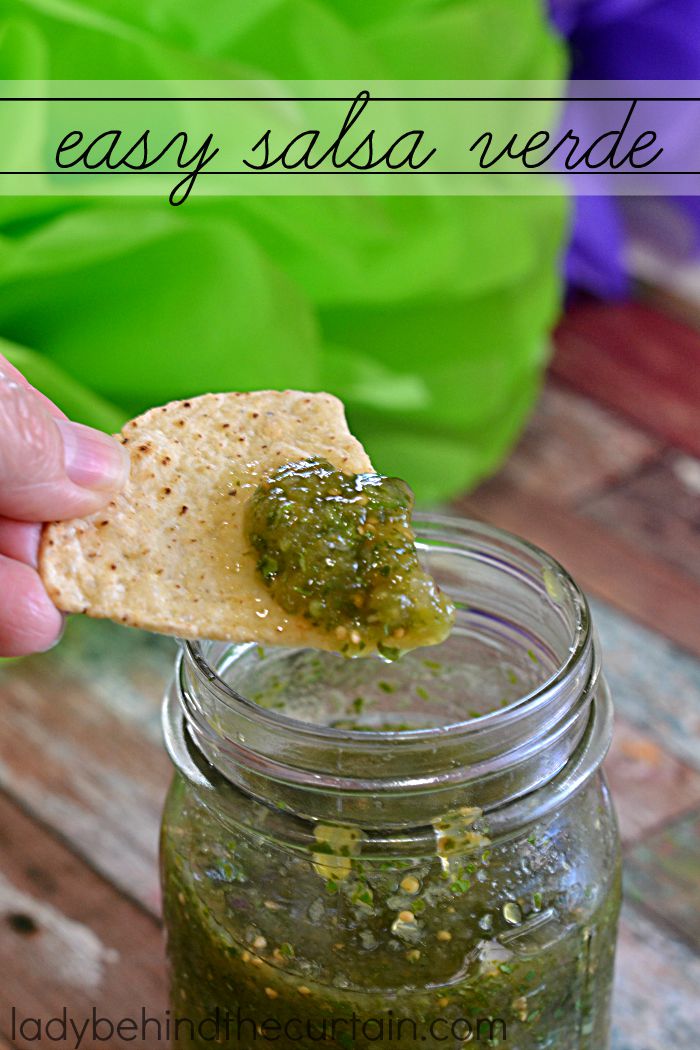 Add this Easy Salsa Verde to your salsa bar and also serve my Easy Salsa.  Can't find fresh tomatillos?  Use canned!  Along with all the other fresh ingredients, fresh tomatillos will not be missed!  Nothing beats eating freshly made salsa and this recipe is so easy why not treat everyone to something fresh.  Pack up several jars of salsa like my Roasted Salsa, Apricot Pineapple Salsa and Avocado Salsa and take them to a tailgating party!  Also great on grilled meat.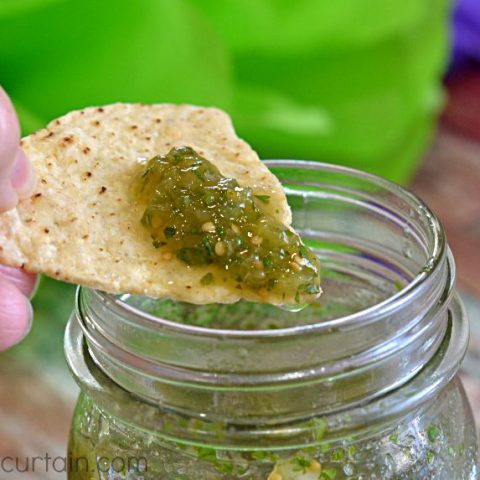 Easy Salsa Verde
Ingredients
2 (13 ounce) cans tomatillos, rinsed and drained OR 24 ounces of fresh tomatillos, husked
1/2 cup fresh cilantro, chopped
4 tablespoons red onion, chopped
2 fresh jalapenos, seeded and chopped
1/2 teaspoon salt
1/2 teaspoon granulated sugar
Instructions
Add the tomatillos, cilantro, onion, jalapenos, salt and sugar to a food processor.
Pulse until finely chopped but still leaving some texture.
Transfer to a jar and store in the refrigerator overnight.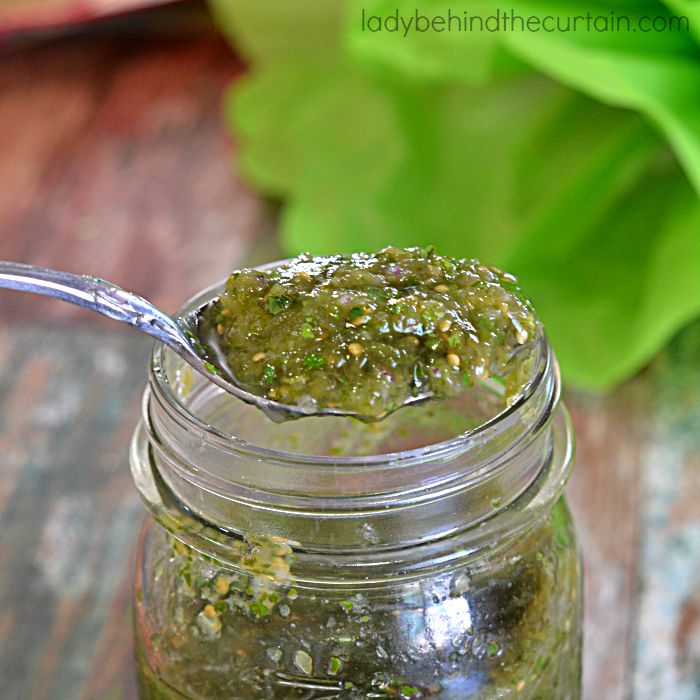 VISIT MY FIESTA RECIPE FOR MORE SALSA AND OTHER MEXICAN RECIPES