Just like your favorite candy bar this Almond Joy Cheesecake is full of chocolate, almonds and coconut. Pushed to the ultimate almond flavor, one of the cream cheese blocks is replaced with a block of Almond Paste, filled the cheesecake with coconut and baked it on top of a fudge chocolate pastry crust.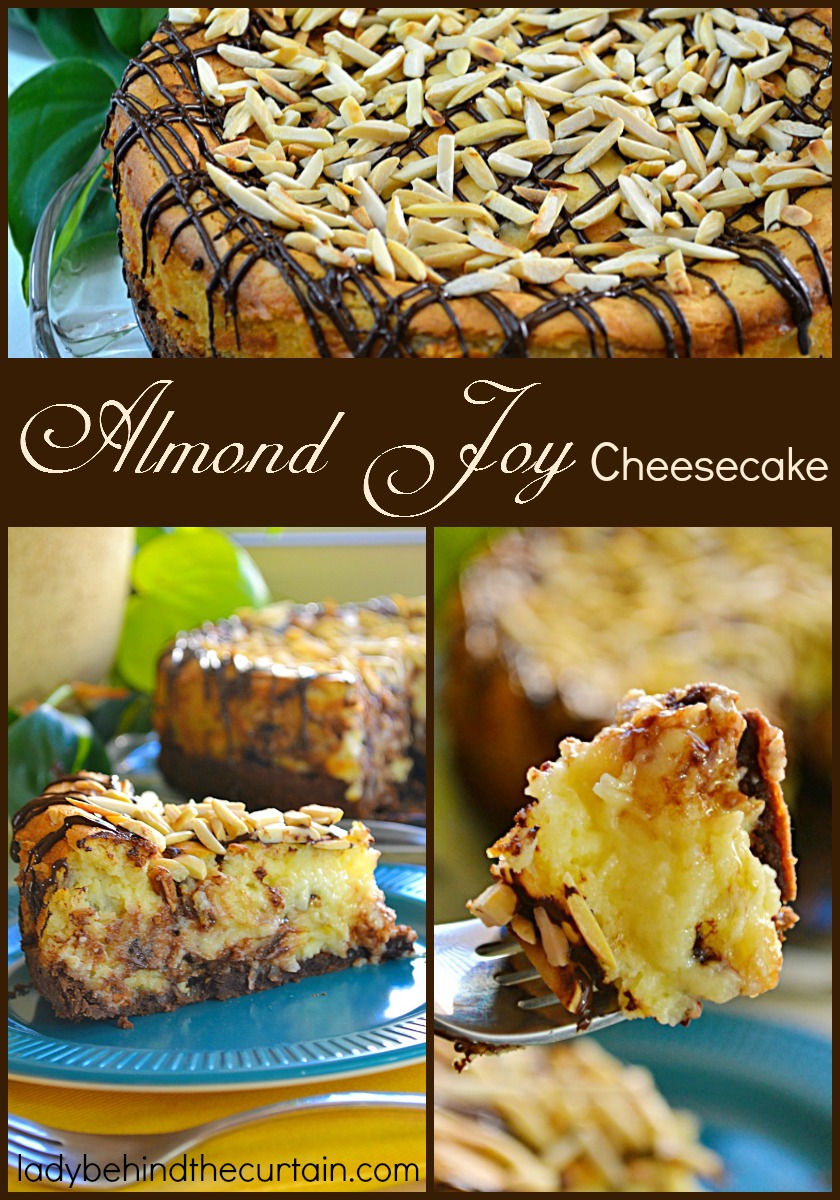 How to Make Almond Joy Cheesecake
FOR THE CHEESECAKE *SCROLL DOWN FOR FREE PRINTABLE FULL RECIPE*

Cream together the cream cheese and the almond paste.
NOTE: The almond paste will not become creamy but will break up and leave delicious almond chunks
Add the eggs, vanilla and sugar; beat until fluffy.
Stir in coconut, milk chocolate chips and 1/2 cup toasted almonds.
Pour into pan with pre cooked crust.
Bake 1 hour; cool on a wire rack for 1 hour.
Place in the refrigerator to cool completely.
Add topping once cheese cake is cooled.

For the Topping

Place chocolate chips in a microwave save bowl and melt.
Fit a small zip top plastic bag over a cup, pour the melted chocolate into the bag, and snip one corner off.
Drizzle chocolate over cheesecake and garnish with toasted almonds.
Can I Freeze Cheesecake?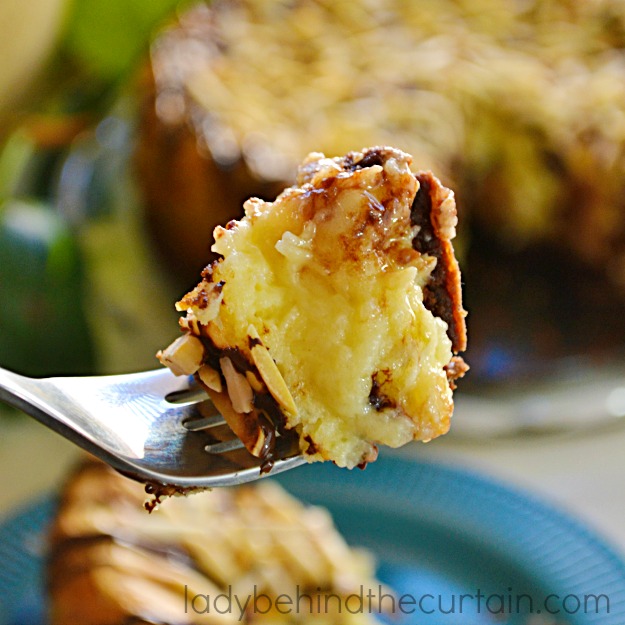 To use the bottom of springform pan: Once the cheesecake is completely cooled and has been in the refrigerator (in the pan) for at least 4 hours preferably overnight. Release the outer rim of the pan, leaving the cheesecake sitting on the bottom of the pan. Wrap the cheesecake with several layers of plastic wrap and a layer of foil.
To use a cardboard bottom: Once the cheesecake has been refrigerated and if completely cooled and firm, use a knife to separate the cheesecake from the pan bottom. Slice it onto a foil wrapped piece of heavy hardboard. Then wrap with several layers of plastic wrap and a layer of foil. (This method scares me)
For a cheesecake with fruit topping: ALWAYS freeze cheesecake WITHOUT the topping. Add the topping before serving
Always thaw a cheesecake overnight in the refrigerator: When partially thawed, transfer if from the cardboard or springform bottom to a serving plate.
HOW TO FREEZE ALMOND JOY CHEESECAKE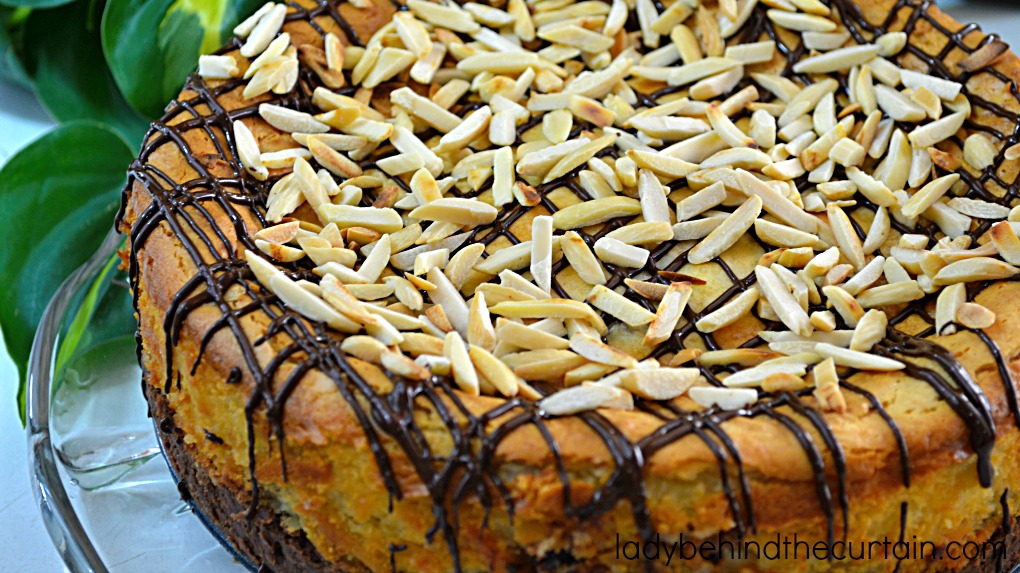 MORE ALMOND JOY RECIPES
MORE CHEESECAKE RECIPES
NEVER MISS A POST