These Ancho Chile Truffles have a little surprise waiting for you. A silky chocolate truffle with a little kick. These Mexican inspired truffles are like no truffle you've ever tasted! Chocolate candy at its BEST! At first, you will get a creamy full flavored chocolate , then WATCH OUT because just as you think oh this isn't very spicy IT HITS!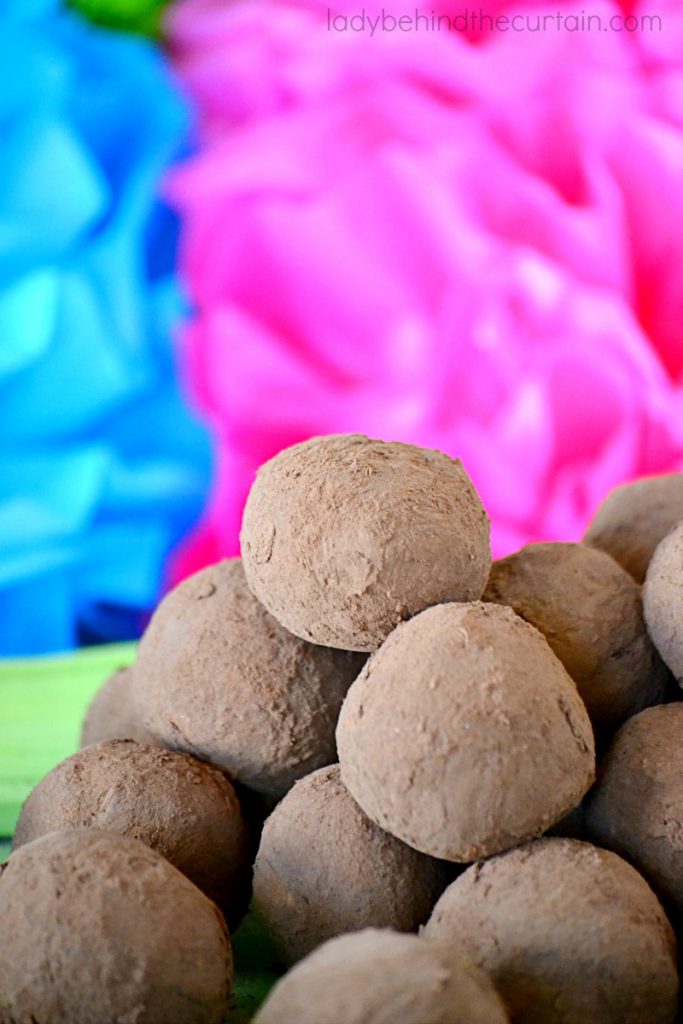 What is Ancho Chile and How Spicy is it?
The Ancho Chili is in fact a Poblano Chili before it's dried. Once dried it becomes an Ancho Chili. The Poblano is a mild chili pepper and is great roasted.
IDEA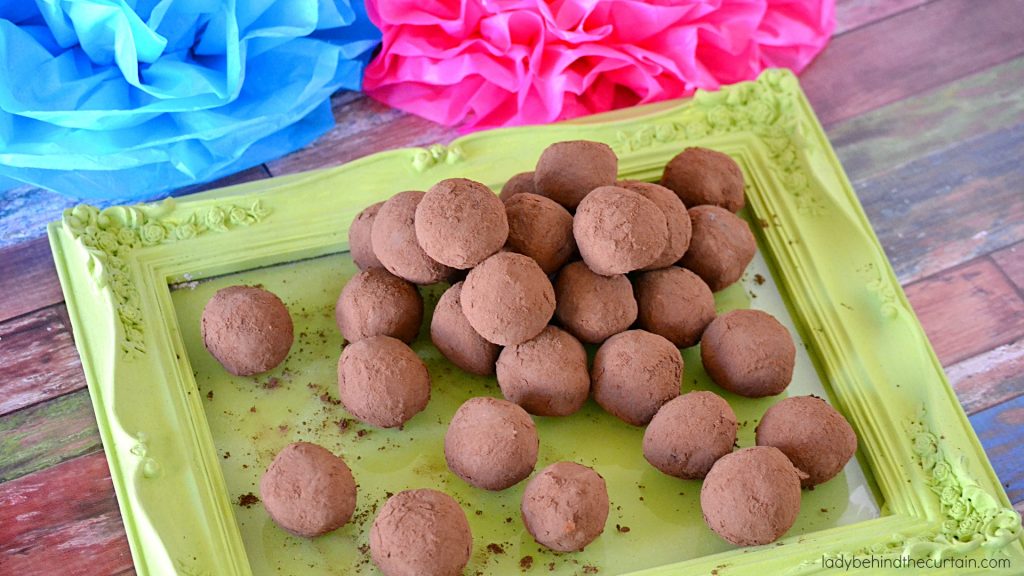 Don't have a serving tray for your truffles? Use an old frame instead. Just paint it to match your color scheme and you're set!
Chocolate and Spice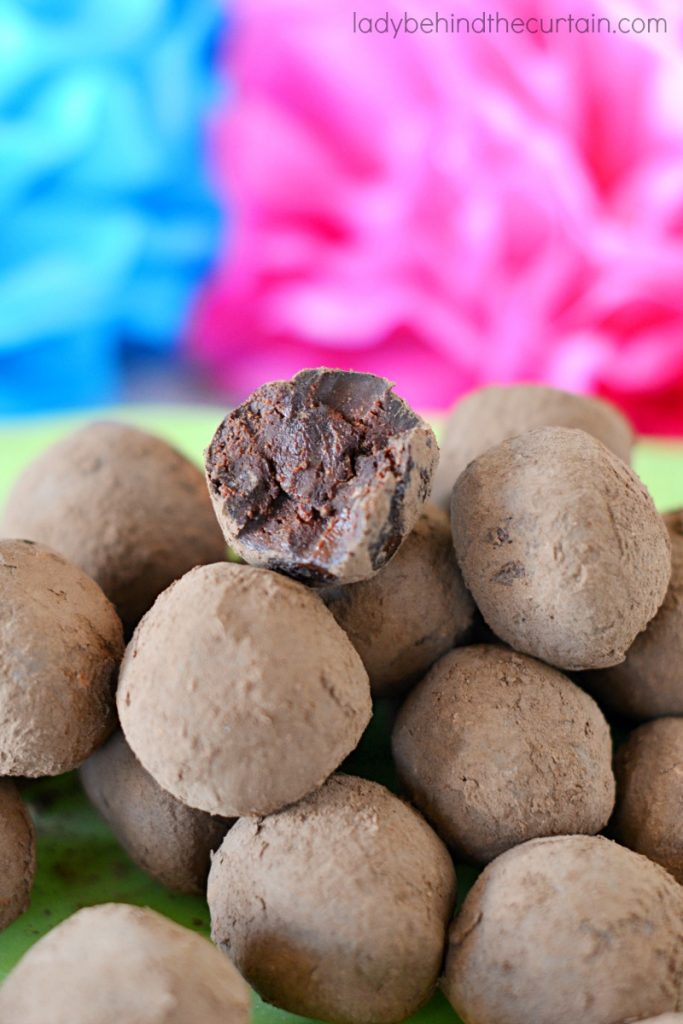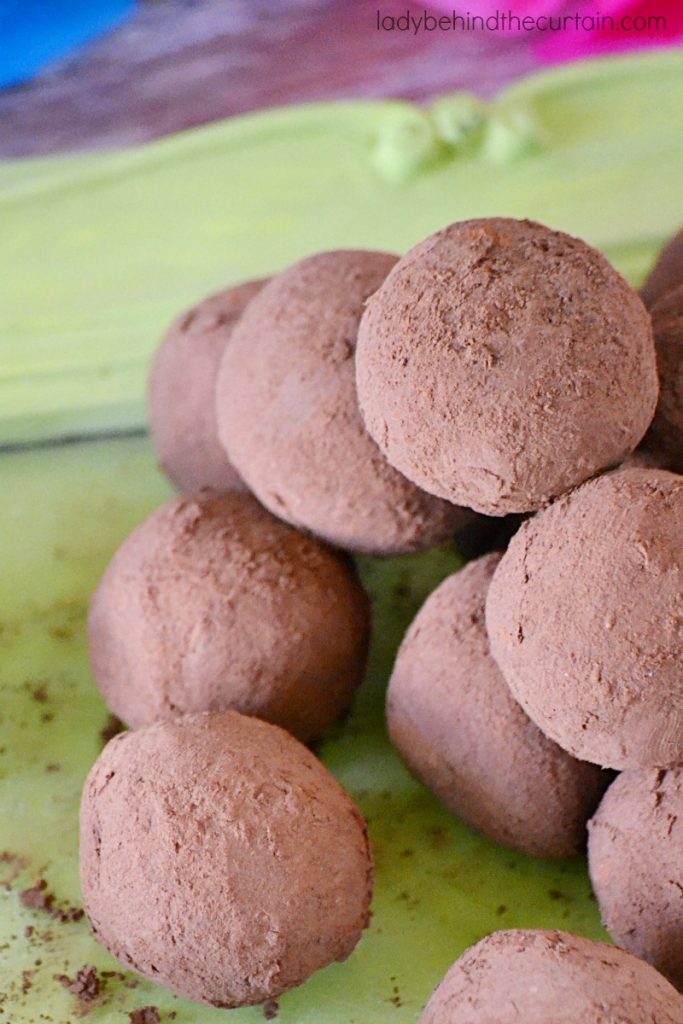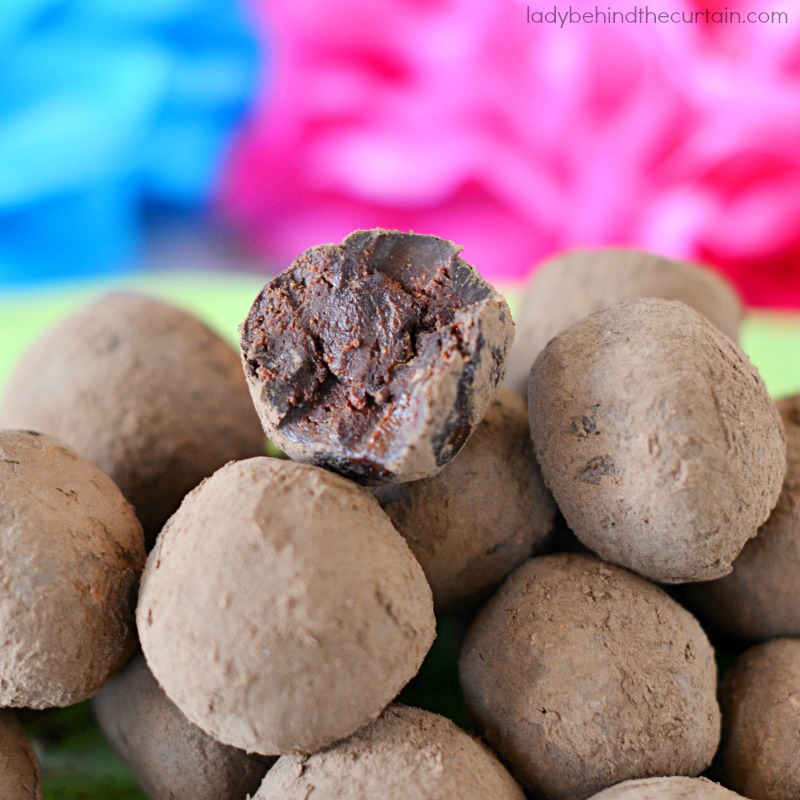 MORE TRUFFLE RECIPES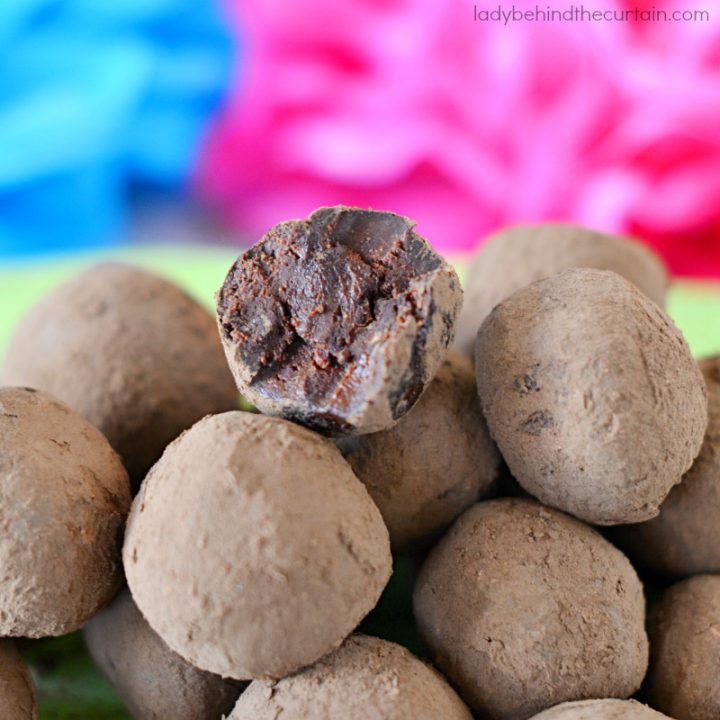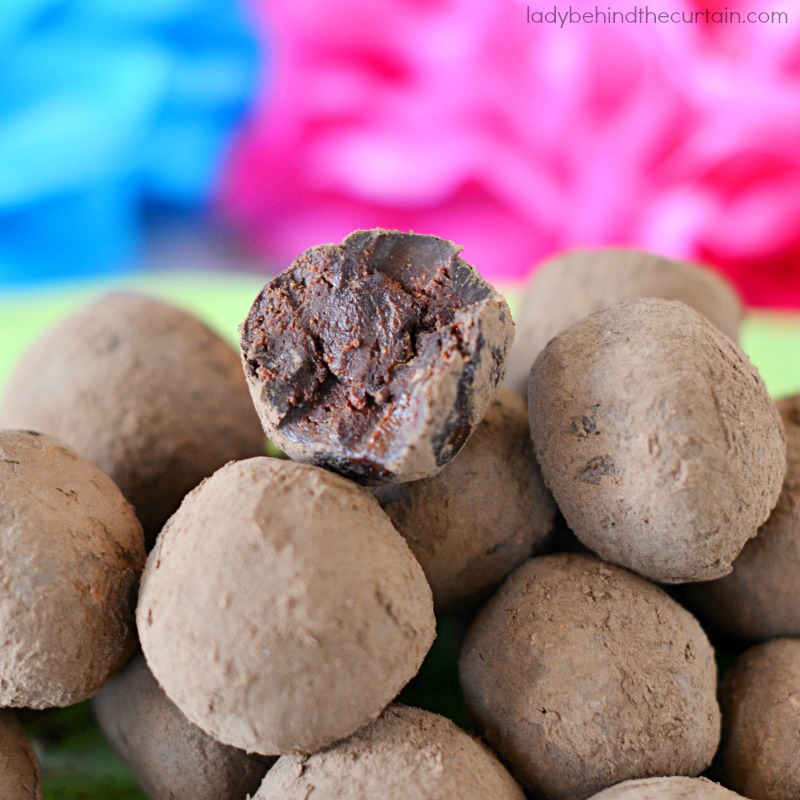 Ancho Chile Truffles
Prep Time:
4 hours
30 minutes
Total Time:
4 hours
45 minutes
A silky chocolate truffle with a little kick.
Ingredients
1 1/2 cups heavy cream
1 tablespoon ground ancho chile
1 tablespoon ground cinnamon
3/4 teaspoon cayenne pepper
1/2 teaspoon salt
1 pound bittersweet chocolate, chopped into pieces
1 cup unsweetened chocolate
3/4 teaspoon ground ancho chile
Instructions
In a medium sauce pan combine cream, the 1 tablespoon ancho chile pepper, cinnamon, cayenne pepper and salt.
Bring to a boil.
Remove from heat and let the spices steep for 2 hours.
Reheat the spicy cream mixture just until boiling.
Add pieces of chocolate.
Let stand 5 minutes.
Stir until chocolate is melted and smooth.
Pour chocolate into a 9x13-inch baking dish.
Chill in refrigerator 2 to 4 hours or until set. (you can let it chill overnight too)
Using a small 1-inch ice cream scoop, scoop chocolate mixture into balls.
Roll balls between palms of your hand to smooth the surface.
Place on a waxed paper line cookie sheet.
Chill for another 5 minutes.
In a small bowl add the 1 cup unsweetened cocoa and 1 1/2 teaspoons of ancho chili.
Roll balls in coca mixture.
Place balls on a parchment paper or wax paper lined cookie sheet.
Chill until serving time, up to 2 hours.
NEVER MISS A POST