Making these Zucchini Burgers is the perfect way to use up the over flowing zucchini from your garden.  I love these burgers.  In fact I didn't need a bun.  I liked the lightness of the burger and didn't want the heavy bun.  A DELICIOUS BURGER!  This burger is only 314 calories WITH the bun!  🙂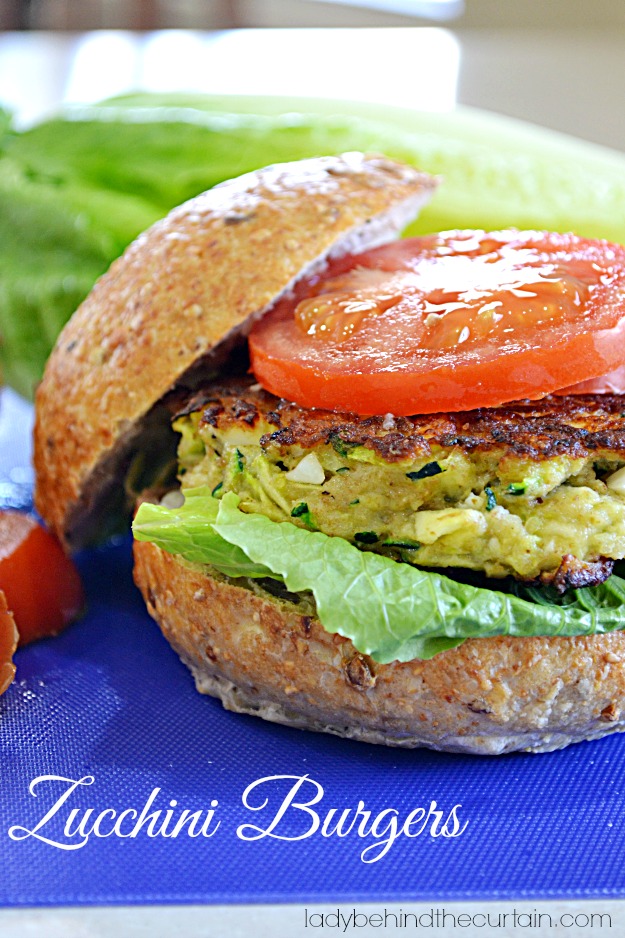 With shredded zucchini and onion and a little kick from the cayenne pepper.  These Zucchini Burgers are a nice change from the big heavy hamburger.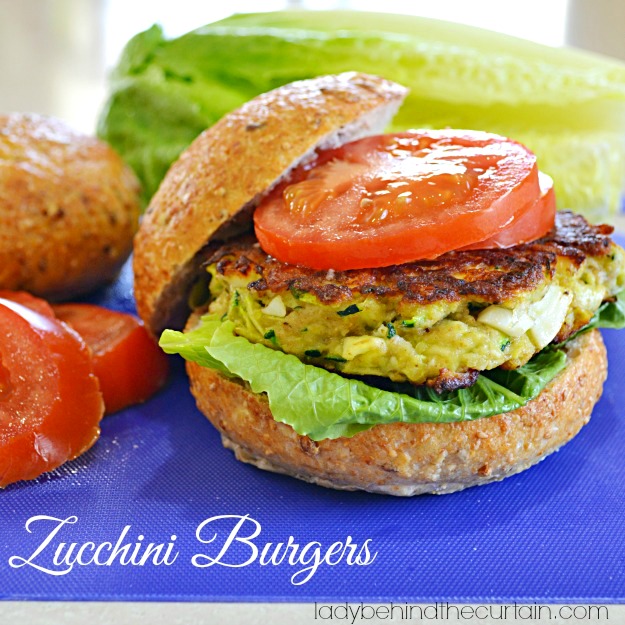 Ingredients
2 cups zucchini, shredded
1 medium onion, shredded
1/2 cup dry bread crumbs
2 eggs, lightly beaten
1/2 teaspoon salt
dash of cayenne pepper
3 hard cooked egg whites, chopped
2 tablespoons oil
4 whole wheat hamburger bunt, split
toppings (lettuce, tomato and onion)
Instructions
Drain zucchini and onion, squeeze out any excess liquid.
Pat dry. In a small bowl, combine the zucchini, onion, bread crumbs, eggs, salt and cayenne. Gently stir in cooked egg whites.
Heat 1 tablespoon oil and a large skillet over medium low heat.
Drop batter by scant 2/3 cupfuls into oil; press lightly to flatten.
Fry in batches until golden brown on both sides, using remaining oil as needed.
Serve on buns with toppings.
Notes
https://www.ladybehindthecurtain.com/zucchini-burgers/