Stuffed Zucchini | Hollowed out zucchini filled with chicken, mushrooms, carrots and more great ingredients to make this the best light summer dish!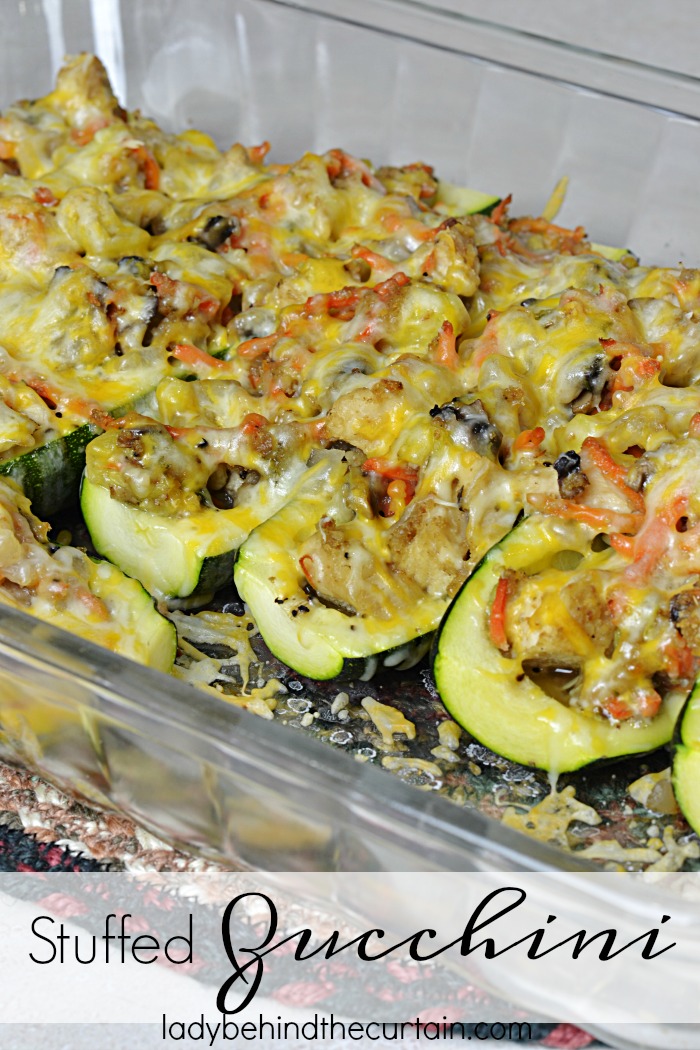 With our garden overflowing with zucchini we can never have enough recipes to use my families favorite summer vegetable. It's healthy too! The addition of bread crumbs and fresh herbs really gives this stuffed zucchini dish great flavor. Also serve some LIGHT ORANGE CREAM POP CUPCAKES.
For even more great Zucchini recipe ideas follow my Zucchini Board on Pinterest.
MORE ZUCCHINI RECIPES
ZUCCHINI BURGERS 2. HASH BROWN QUICHE 3. SAUCY ZUCCHINI LASAGNA