Hash Brown Quiche | Instead of using a pie crust use hash browns for a crisp delicious crust.  The flavor of this Quiche reminds me of Latkes.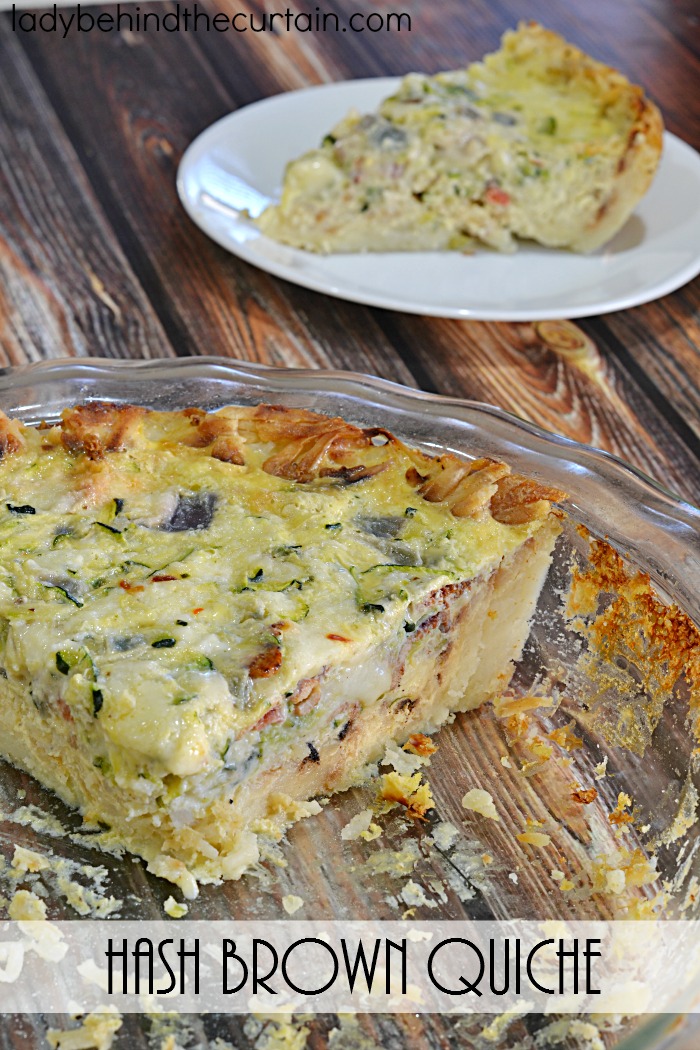 Line this Quiche with crispy hash browns, sprinkled with bacon, fresh zucchini and Gouda!  Perfect for those who can't have gluten.  Serve this outstanding dish at an Easter Brunch, Ladies Luncheon or on Mother's Day.  Add some Cinnamon Blueberry Crumble Muffins and my Caramel Apple Yogurt to your menu too!
Press hash browns into the bottom of a skillet.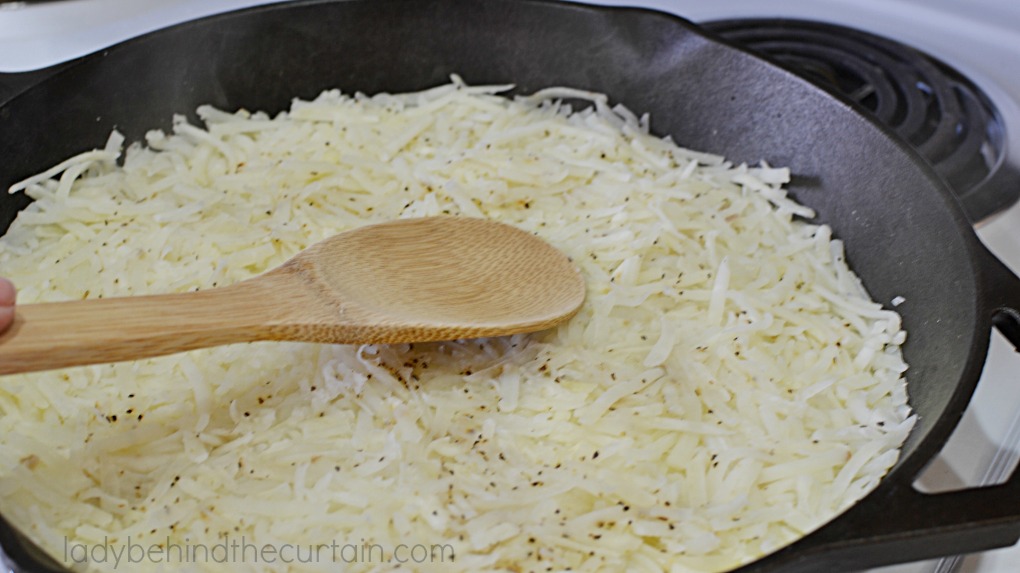 Brown both sides; turn over into a pie pan and work the hash browns up the sides like a pie crust.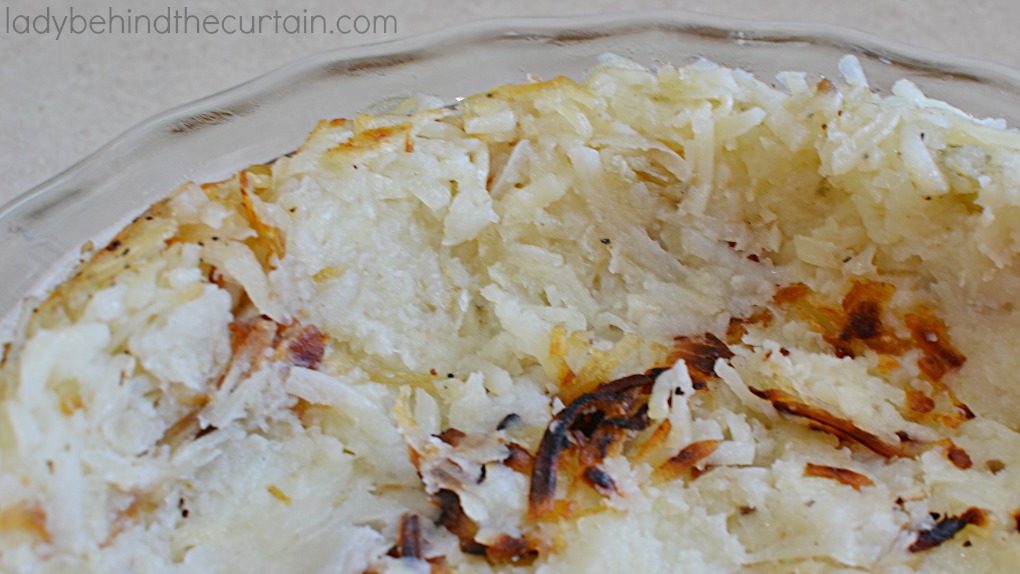 Add filling and bake.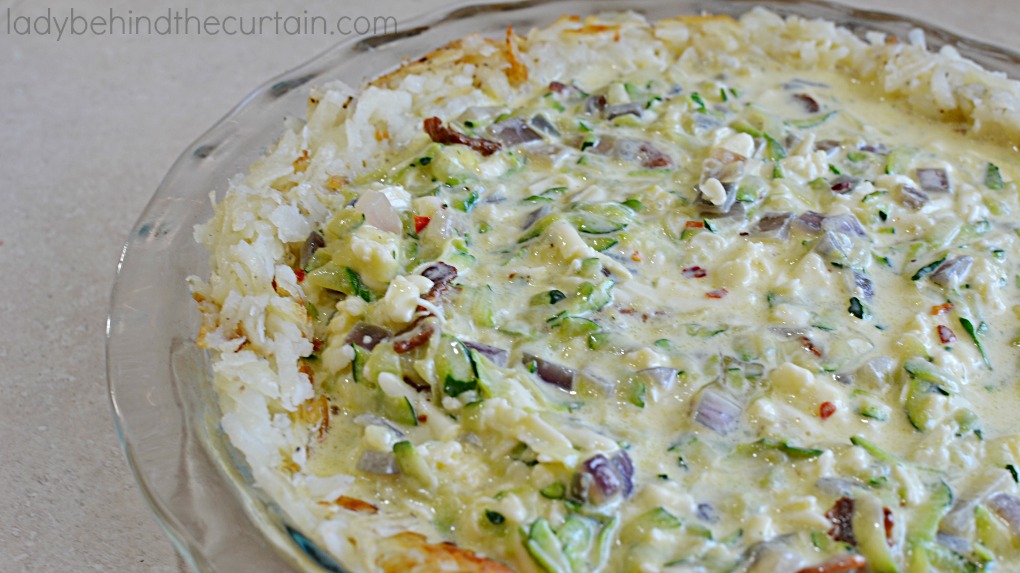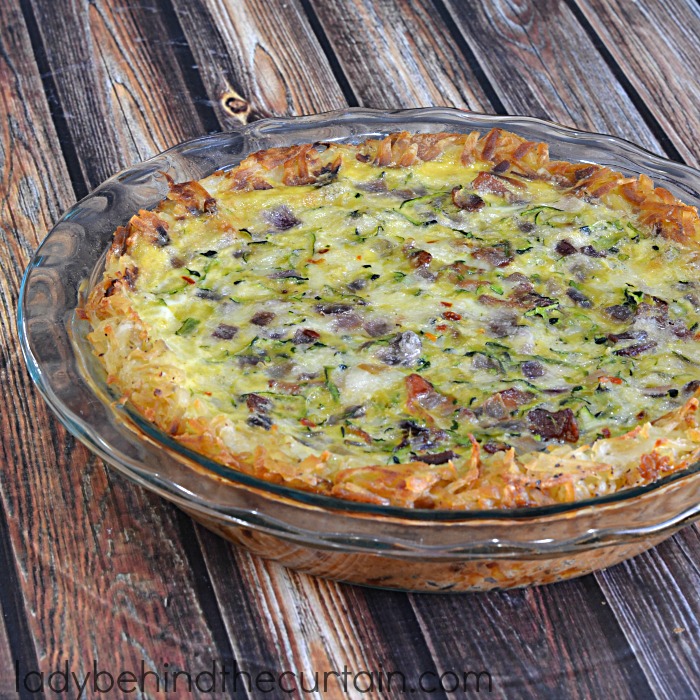 MORE RECIPES WITH EGGS

GREEN CHILES AND RICE FRITTATA  2. PIMIENTO CHEESE BREAKFAST CASSEROLE  3.  ASPARAGUS BACON QUICHE