Baked Shrimp with Spicy Dipping Sauce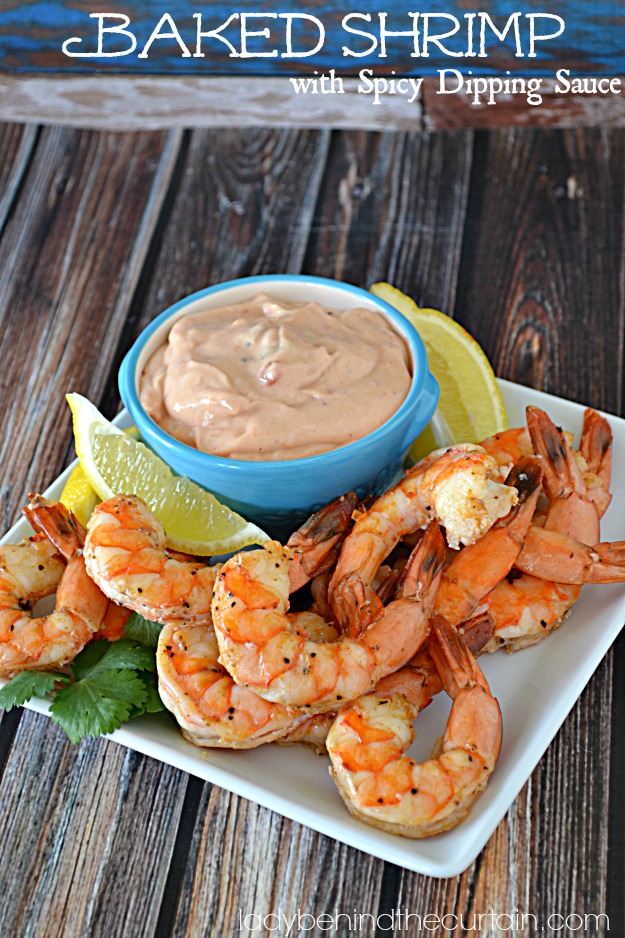 Serve this baked shrimp with spicy dipping sauce as a main course or an appetizer.  The shrimp is juicy and the sauce has just the right amount of kick.  Delicious!  Shrimp is low in calories, the SPICY DIPPING SAUCE has only 80 per 1 tablespoon serving and might I say it is worth every drop!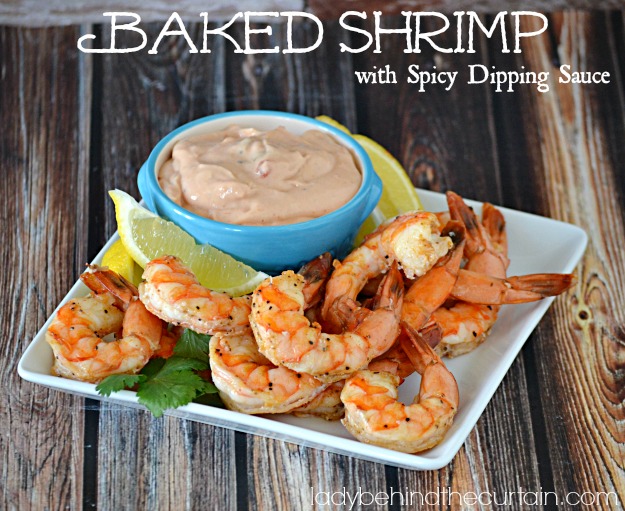 Create your own Recipe Box and save your favorite Lady Behind The Curtain recipes.  Make a Meal Plan with your favorite recipes and ZipList will automatically add the ingredients to a Shopping List.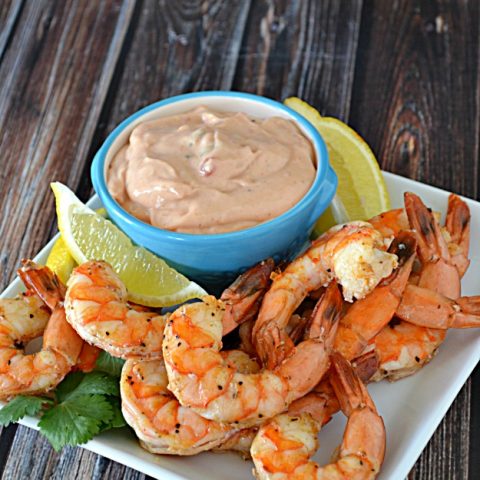 Baked Shrimp with Spicy Dipping Sauce
Ingredients
2 pounds jumbo shrimp (peeled and deveined with tails left on)
1 tablespoon olive oil
1/4 teaspoon salt
1/4 teaspoon black pepper
1/4 teaspoon old bay seasoning
Instructions
Preheat oven to 350 degrees.
Line a baking sheet with foil.
Place cleaned shrimp on prepared pan, sprinkle with oil, salt, pepper and old bay.
Toss to coat.
Arrange shrimp to lay flat.
Bake 20 minutes or until shrimp is pink.

MORE SHRIMP RECIPES
1. CRAB CAKE STUFFED SHRIMP  2. EASY SHRIMP SCAMPI  3. ETOUFFE SHRIMP  4.  COUNTRY SHRIMP BOIL  5. BAKED COCONUT SHRIMP