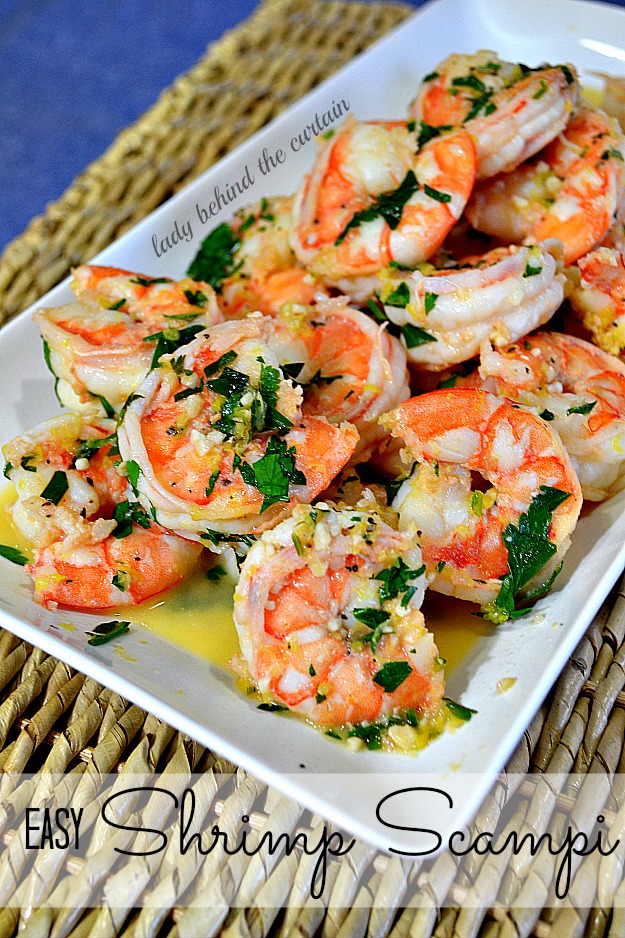 This easy shrimp scampi recipe delivers a definite taste of lemon with a touch of wine.  A light a easy meal makes for the perfect summer dinner.
Don't like shrimp?  Substitute chicken strips for the shrimp.  Still just as tasty and delicious.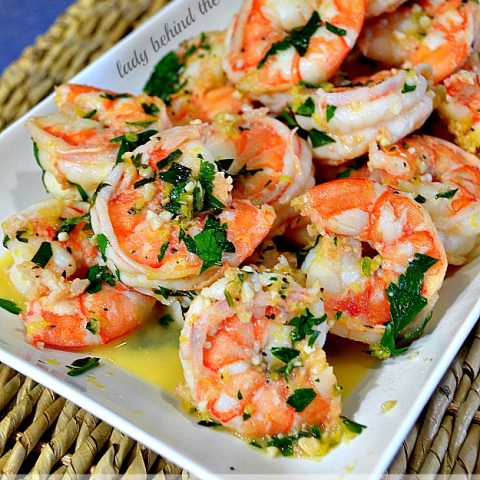 Easy Shrimp Scampi
A delicious, quick and easy dish!
Ingredients
1-1/2 pounds colossal shrimp
2 tablespoons butter
1 tablespoon vegetable oil
3 garlic cloves, minced
1/2 teaspoon salt
1/4 teaspoon black pepper
1/2 cup lemon juice (about 2 large lemons)
zest of 2 lemons
1/2 cup white wine
1/2 cup chicken stock
1/8 cup fresh parsley, chopped
Instructions
Peel shrimp (I buy easy peel)
In a large skillet on medium heat melt the butter and add the oil.
Sauté the shrimp 5 minutes or until pink in color.
The last minute of the 5 minutes add the minced garlic.
Sauté for the remaining minute.
Salt and pepper shrimp.
Stir to combine and to prevent the garlic from getting brown.
Add the lemon juice, lemon zest, wine and chicken stock.
Simmer 10 minutes.
Sprinkle with chopped parsley.
Serve with brown rice.
MORE GREAT SHRIMP RECIPES
1.  SHRIMP ETOUFFEE  2.  COUNTRY SHRIMP BOIL  3.  BAKED COCONUT SHRIMP  4.  PAD THAI SHRIMP