Banana Caramel Quick Bread
Banana Caramel Quick Bread | Cozy up to a big slice of pure heaven with a side of hot tea!  I started with my basic Banana Bread recipe and then switched out a few things.   Plus added a delicious Dulce de Leche drizzle and some salted toffee bits.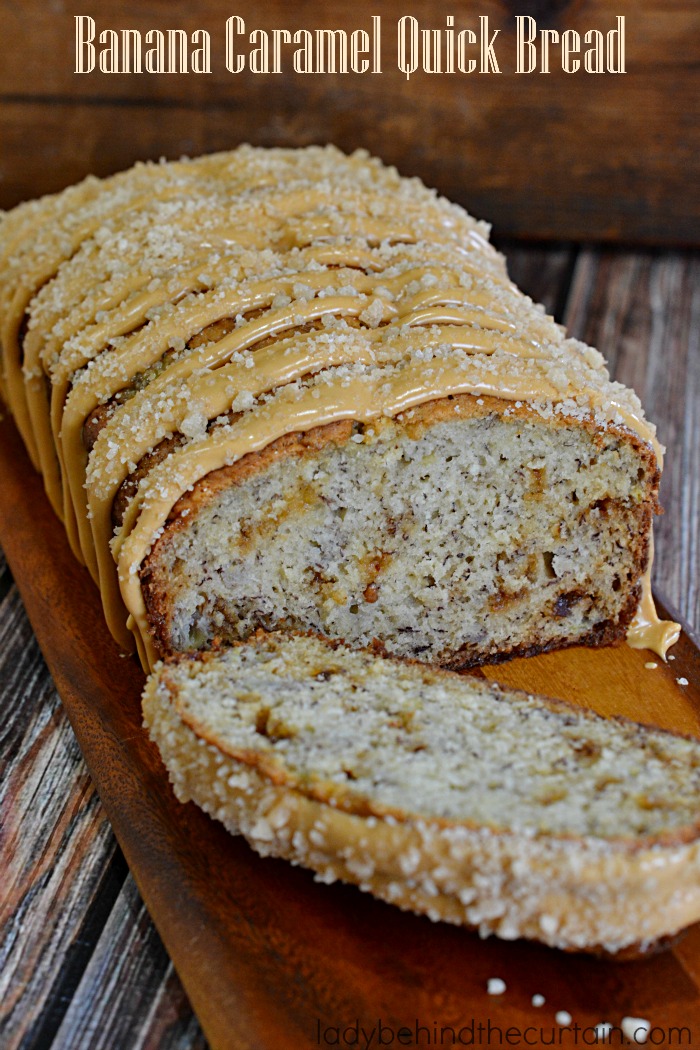 Serve this quick bread for your Christmas breakfast, brunch or while the guys are watching their favorite team!  It's so good you can even add it to your dessert table.  There's not many recipes that can serve double duty like quick bread.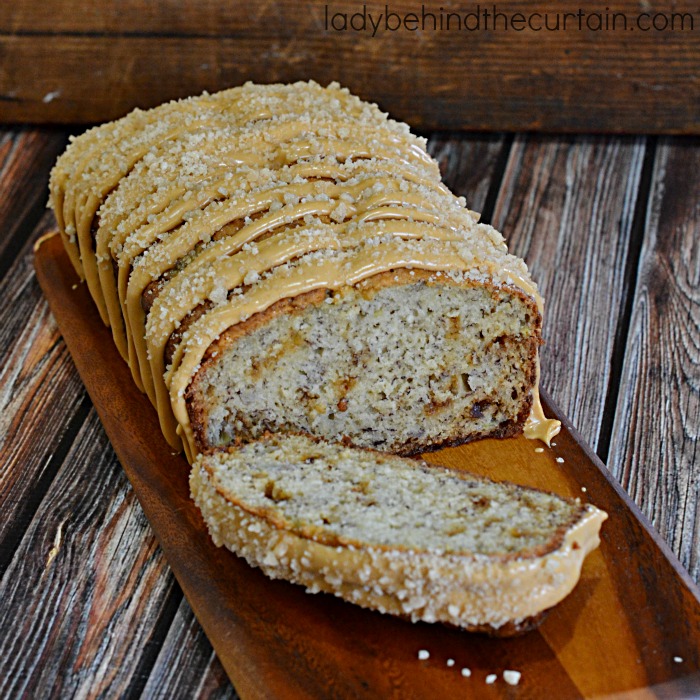 Freeze a bunch of different flavored breads for a quick grab-n-go breakfast or last minute overnight guests.  Be prepared!  You never know when the weather might turn bad during your dinner party and your guests will end up staying the night.
Don't forget about these delicious sprinkles!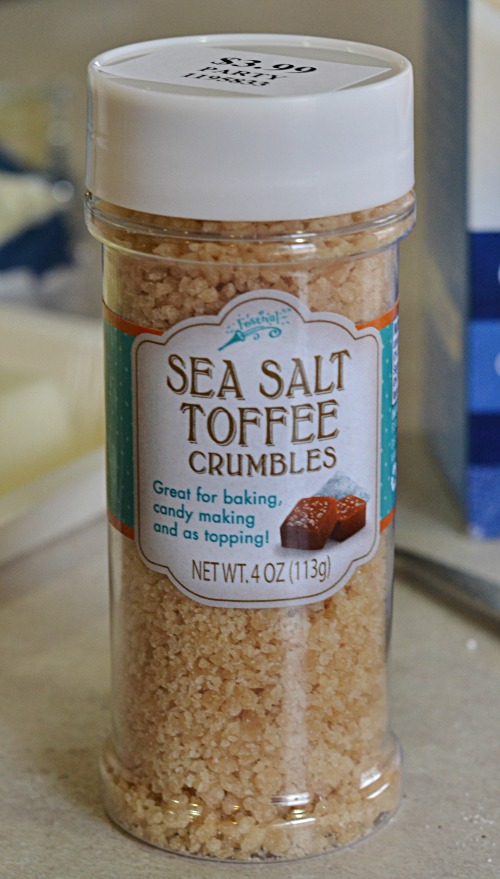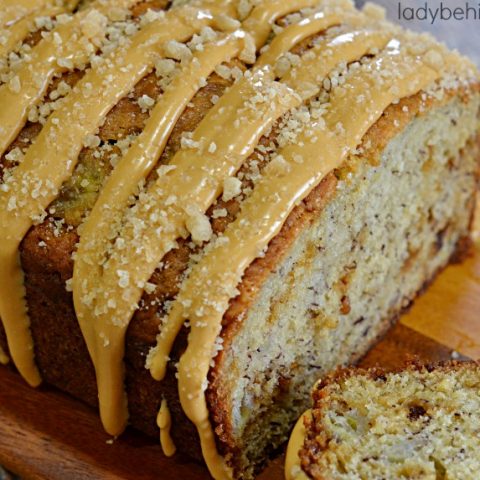 Banana Caramel Quick Bread
Yield:
Makes 1 Loaf - 12 Slices
Total Time:
1 hour
15 minutes
Ingredients
For the Bread:
For the Dulce De Leche Drizzle Frosting:
2 ounce cream cheese, softened
2 tablespoons butter, softened
1/3 cup Dulce de Leche
1 cup confectioners' sugar
1 teaspoon milk
2 tablespoons sea salt toffee crumbs
Instructions
For the Bread:
Go *HERE* and follow the directions except omit the walnuts and add the toffee bits.
Once bread has cooled completely add the Dulce de Leche Drizzle; sprinkle the sea salt toffee crumbs on top.
For the Dulce de Leche Drizzle:
In a small mixing bowl combine the cream cheese and butter until light and fluffy.
Mix in the Dulce de Leche.
Slowly add the confectioners' sugar and milk.
Drizzle on top of the cooled bread in a back and forth motion.
MORE QUICK BREAD RECIPES

BLUEBERRY ORANGE QUICK BREAD  2. EGGNOG QUICK BREAD  3. LEMON POPPY SEED QUICK BREAD