Rum Caramel Drizzled Eggnog Cheesecake
Rum Caramel Drizzled Eggnog Cheesecake | When two holiday favorites come together and make the most delicious dessert; that is elegant enough to grace any Christmas dessert table!  Plus, who can resist a Rum Caramel?  Not this girl!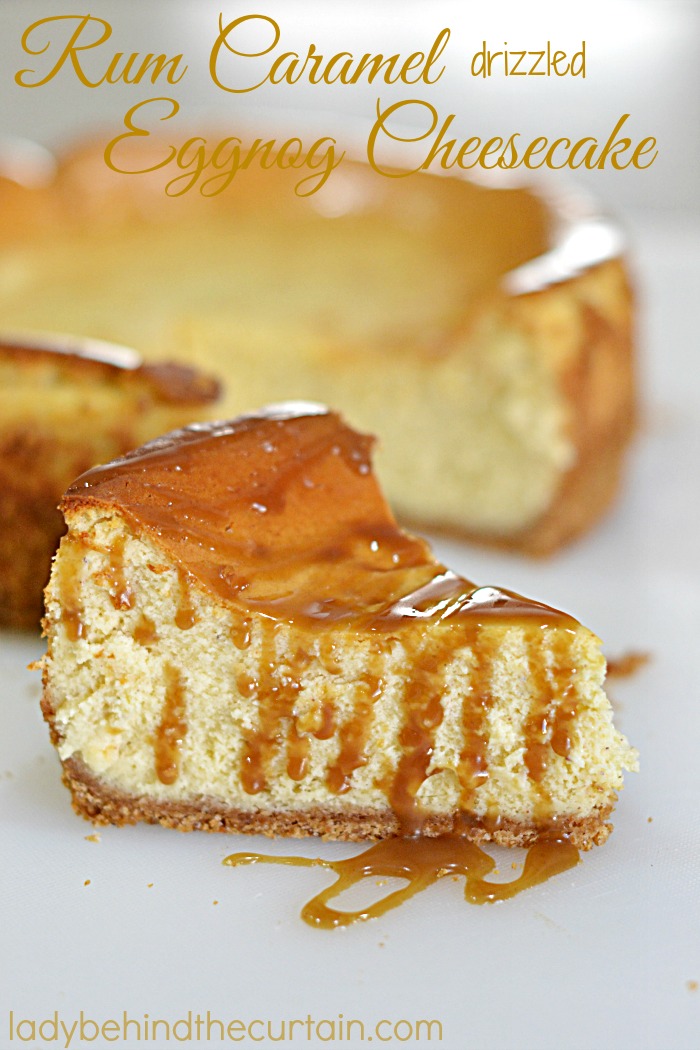 If you've never made a cheesecake before then this is the cheesecake for you.  Nothing fancy and straight forward directions.  While this cheesecake does have REAL eggnog in it you can still make it anytime of year.  Did you know you can freeze eggnog?  That's right now you can enjoy this holiday flavor year round.  I do recommend purchasing a 9-inch springform pan.  You can find them at Walmart for $10 to $15.
If eggnog is your happy place then you might want to try some of these recipes!  Like my Brown Butter Cookies with an Eggnog Fudge Center, Eggnog Quick Bread or how about Red Velvet Cupcakes with Eggnog Frosting and my Eggnog Glazed Donut Muffins are simply the BEST!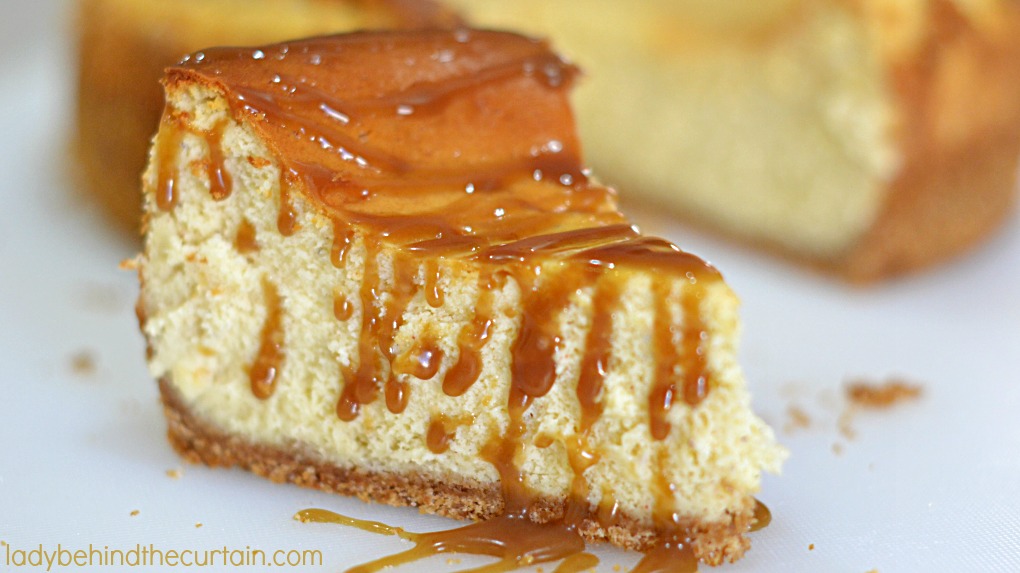 MORE EASY CHEESECAKE RECIPES

PISTACHIO CHEESECAKE  2. PERSIMMON CHEESECAKE  3. ALMOND JOY CHEESECAKE