Butterscotch Scone Muffins
Butterscotch Scone Muffins | Turn your kitchen into a bakery with these fresh from the oven moist muffins.  Loaded with butterscotch and maple flavor.  The perfect way to greet Fall.  Toasting the oatmeal and walnuts adds a depth of flavor.  It's like eating an oatmeal cookie for breakfast with a maple glaze!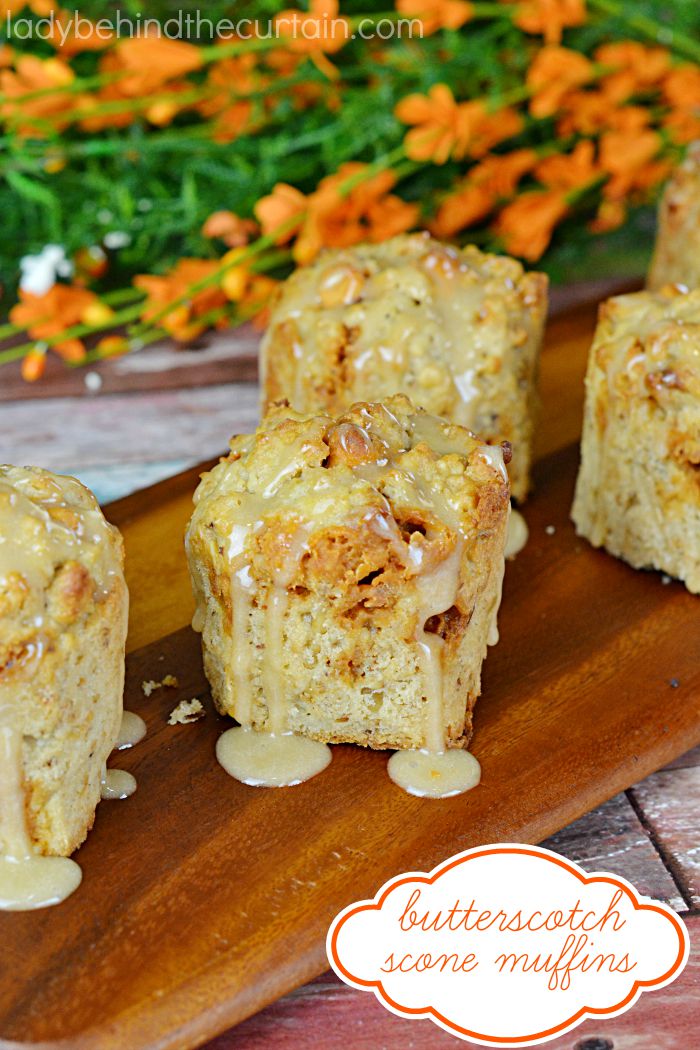 For these muffins I found the cutest cups which really aren't cups but mini brown paper bags (pictured below).  They measure 2.2-inches deep x 1.8-inches wide x 3.2-inches high.  Make your muffins stand out by baking them in these cute paper bags.  You can purchase them at Welcome Home Brands.  You also use regular size muffin cups.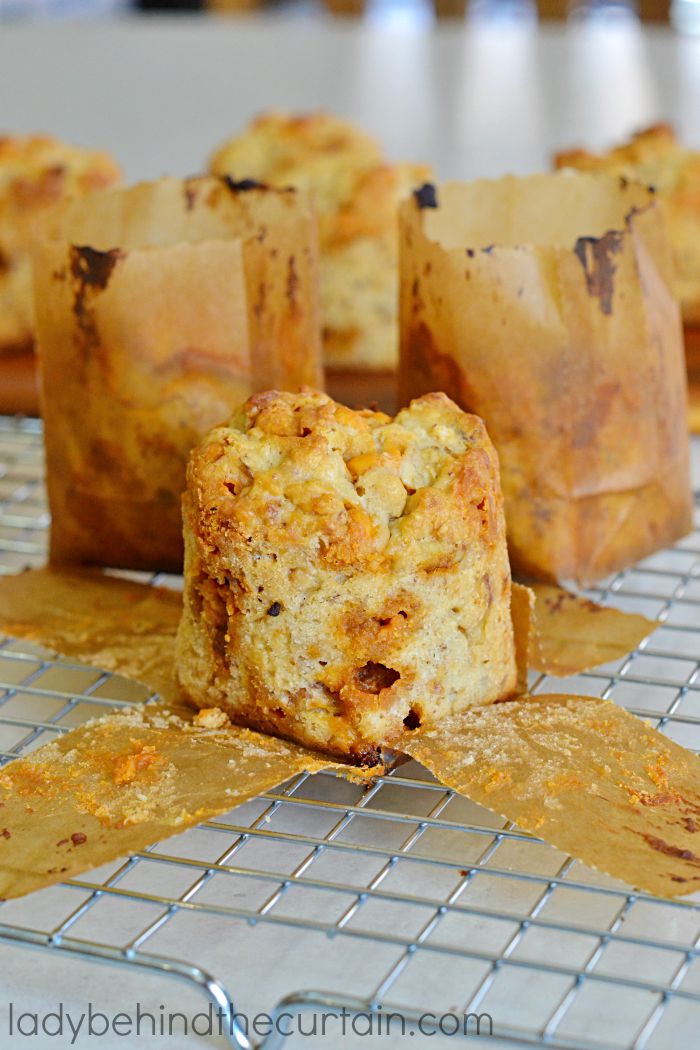 You can also make this recipe into scones.  All you do is put the dough on a parchment paper lined baking sheet, pat the dough into a 7-inch circle, cut into eight wedges DO NOT SEPARATE and bake at 400 degrees for 25 to 30 minutes or until golden brown.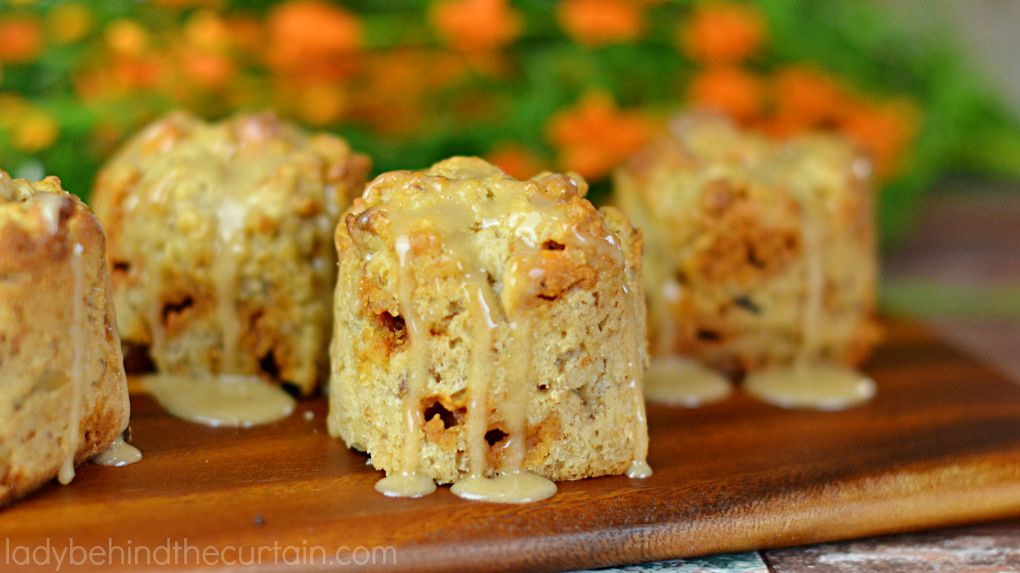 Add these Butterscotch Scone Muffins to your breakfast boards.  Don't have a breakfast board?  Let me help you build one.
LOOK BELOW FOR A LIVE INTERACTIVE PEEK AT MY LBC – BREADS AND BREAKFAST BOARD!  PIN FOR THE PICTURES BELOW! TO SEE MORE»»»»CLICK ON THE "SEE ON PINTEREST" BUTTON BELOW.

Yield: Makes 10 Muffins
Butterscotch Scone Muffins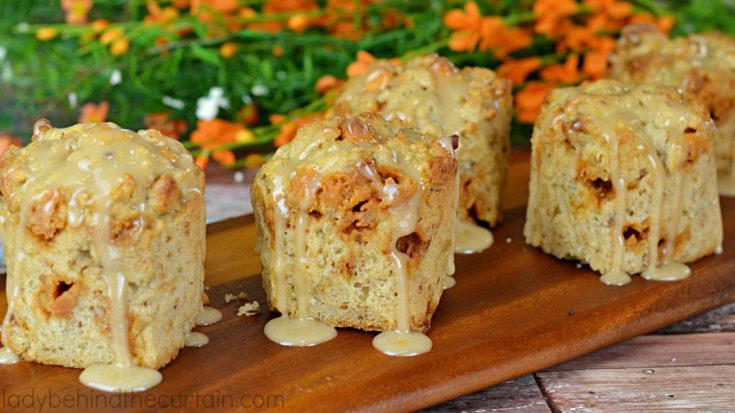 Ingredients
For the Muffins:
1 1/2 cups quick cooking oats
1 cup walnuts, chopped
2 cups all-purpose flour
1/4 cup granulated sugar
2 teaspoons baking powder
1/2 teaspoon salt
2/3 cup cold butter
1/2 cup maple syrup
1/4 cup buttermilk
1/4 cup heavy whipping cream
1 large egg
1 teaspoon vanilla extract
1 cup butterscotch chips
For the Glaze:
1/2 cup confectioners' sugar
2 tablespoons maple syrup
1 teaspoon vanilla extract
Instructions
Preheat oven to 350 degrees.
Spread oats and walnuts on a parchment paper lined cookie sheet.
Bake for 8 minutes or until lightly browned, stirring occasionally.
Cool on counter.
In a large bowl, combine the flour, sugar, baking powder, salt and oat mixture.
Cut in butter until mixture resembles coarse crumbs.
In a small bowl, whisk the maple syrup, milk, cream, egg and vanilla; stir into crumb mixture just until moistened.
Stir in chips.
Place bags on cookie sheet.
Fill each bag to two-thirds full
Bake 25 minutes or until golden brown and a toothpick inserted into the center comes out clean.
MORE MUFFIN RECIPES
1. BLUSHBERRY TEA OATMEAL MUFFINS  2. BANANA NUT MUFFINS  3. BREAD PUDDING MUFFINS