Grilled Beef Cobb Sandwich
Grilled Beef Cobb Sandwich | A giant sandwich filled with tender grilled beef, lettuce, boiled eggs, tomatoes and bacon topped with a delicious avocado ranch spread.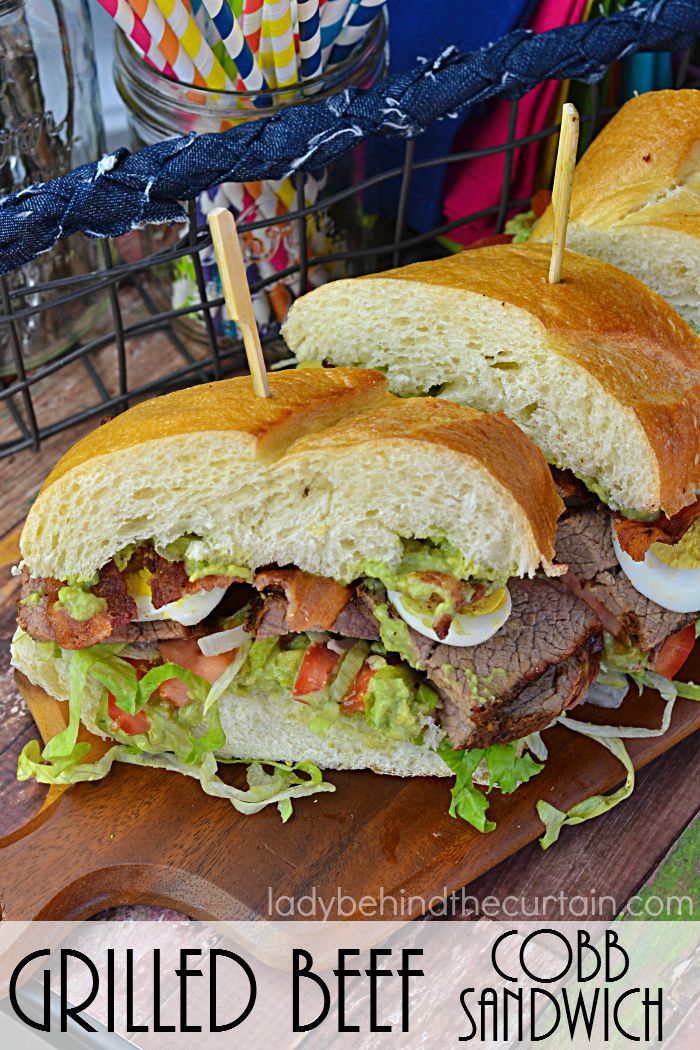 The nickname for this sandwich is "bigmouth"  because if you don't have a big mouth I'm not sure you can sink your teeth into it!  Don't worry I have some solutions for those of us that have a mouth on the petite side.  There is nothing about this sandwich I don't love.  The Avocado Ranch Sandwich Spread is bangin'!  Perfect for a family picnic or hungry game day watchers!
For other options You can hollow out a roll of French bread or for even more flavor hollow out a sour dough round and cut in wedges.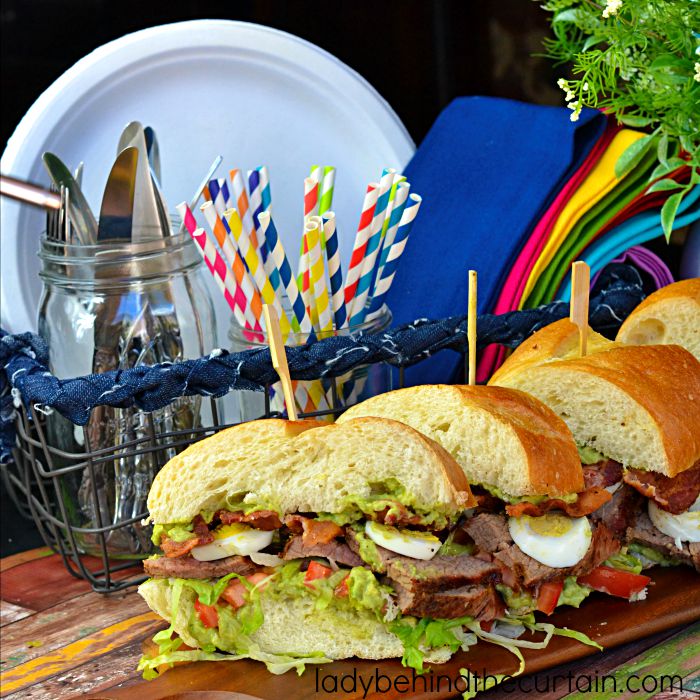 Add this sandwich to your Game Day Pinterest board.  Don't have a Game Day board?  Let me help you build one.
LOOK BELOW FOR A LIVE INTERACTIVE PEEK AT MY LBC – GAME DAY FOOD BOARD!  PIN FROM THE PICTURE BELOW!  TO SEE MORE»»»»CLICK ON THE "SEE ON PINTEREST" BUTTON BELOW.
MORE SANDWICH RECIPES
1. FRIED CHICKEN BISCUIT SANDWICHES  2. APRICOT GRILLED CHEESE SANDWICH  3. SLOW COOKER BEEF DIP SANDWICH