Cake Donut Truffles…..Hmmmm since these truffles have actual donuts in them does that mean I get to have them for breakfast?  These Cake Donut Truffles are exactly that.  Sinfully made with creamy melted white chocolate, cream cheese and pieces of cake donut holes.  DELICIOUS!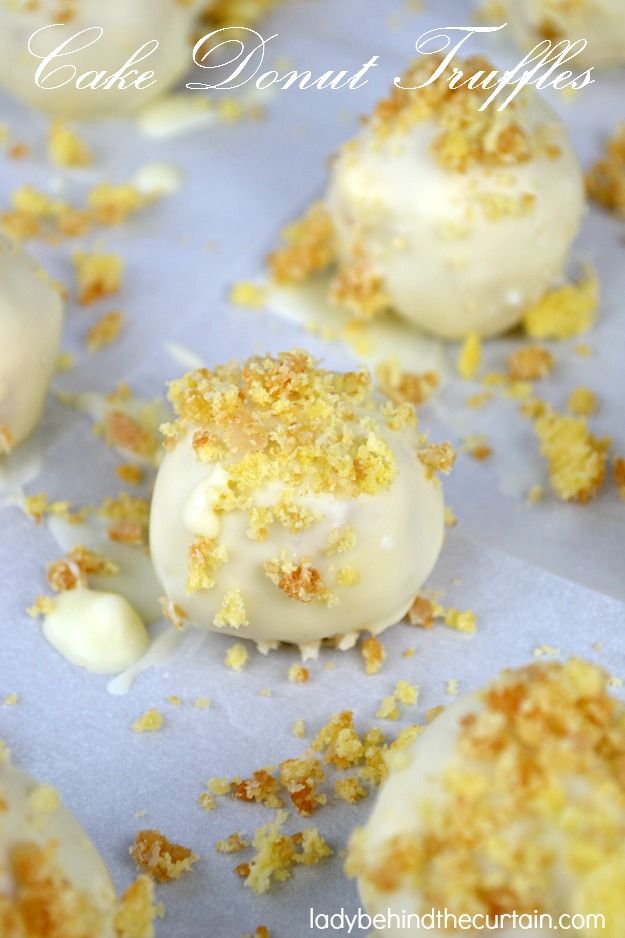 It's all about the chocolate.  I used my favorite white chocolate from Chocoley.  It melts super easy is creamy and delicious!  Now onto the donut holes.  I used Entenmann's pop'ems glazed cake donut holes.  I cut the donut holes into quarters and gently folded them into the truffle mixture.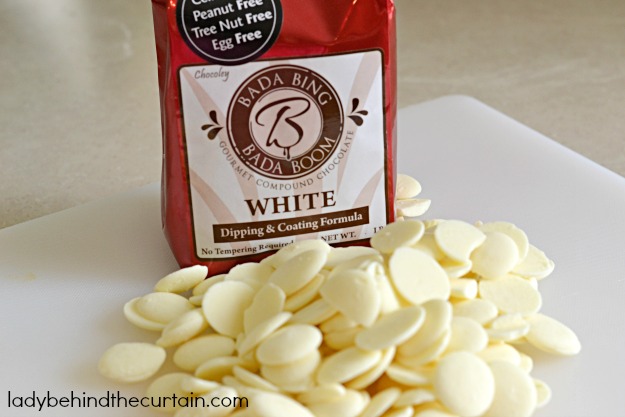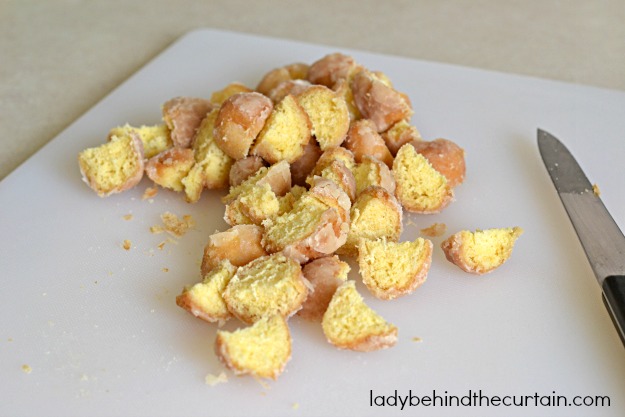 Once the truffle mixture has hardened it's easy to scoop out into balls.  I love how you can see the chunks of donuts in the truffles.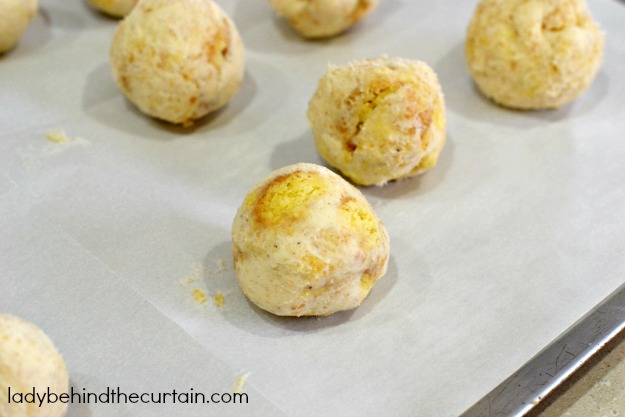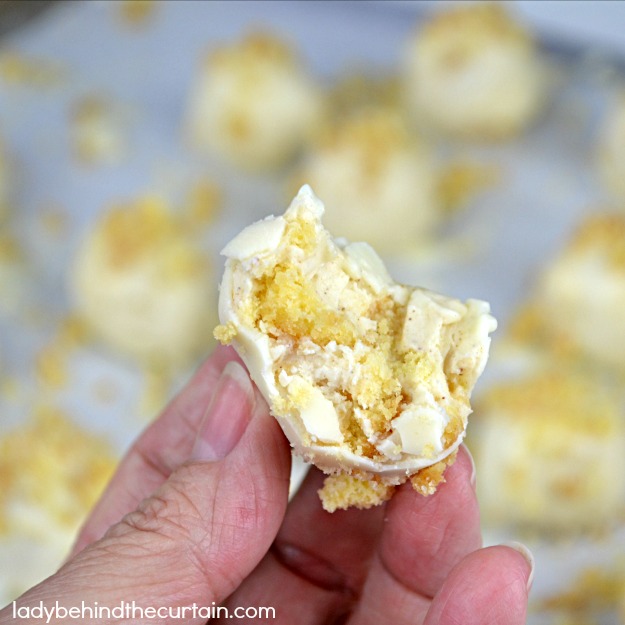 MORE TRUFFLE RECIPES

1. ANCHO CHILE TRUFFLES  2. CHOCOLATROUGE WINE TRUFFLES  3. BLUEBERRY LEMON TRUFFLES