Canned Frosting Chocolate Fruit Dip
This two ingredient Canned Frosting Chocolate Fruit Dip is wonderfully light and creamy with the full rich flavor of chocolate! Perfect with fruit (like strawberries, pineapple, cherries and bananas), cookies, marshmallows and pretzels. Yes…you read that right only TWO INGREDIENTS! You'll never guess (well maybe some of you will) what the 2 Ingredient is in this Easy to Make Chocolate Fruit Dip. But here it is…..STORE BOUGHT FROSTING!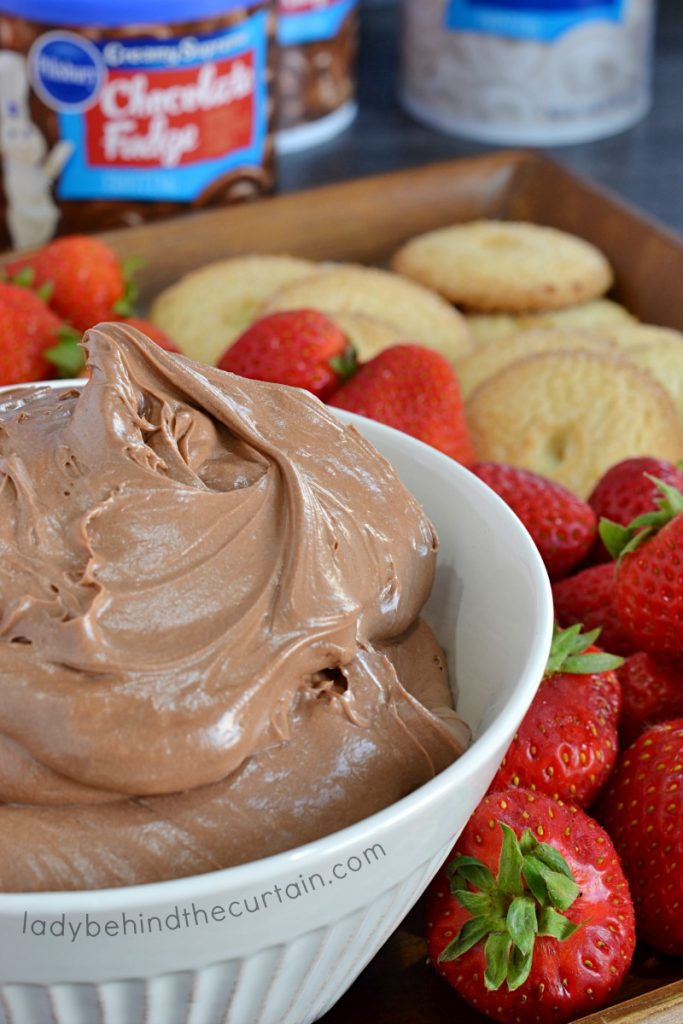 AN EASY SUMMER DESSERT! MAKE IT INTO A BAR!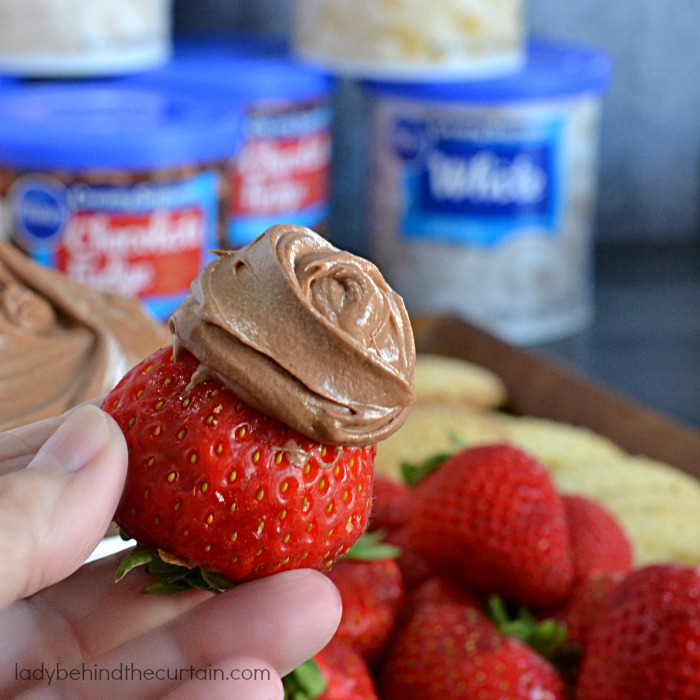 RASPBERRIES! Don't forget about the raspberries. Raspberries and chocolate were made for each other.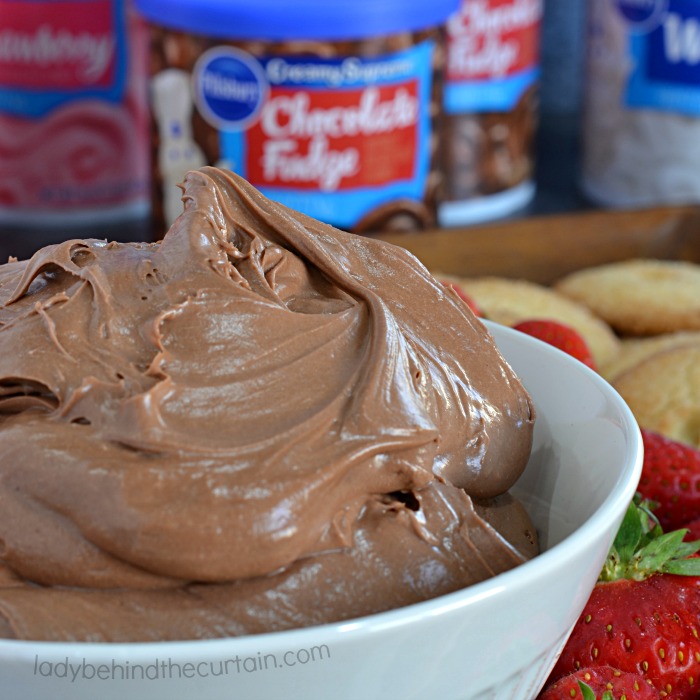 You might be wondering (or maybe not) what else can I make using store bought frosting? Well…..Have I got news for you! I've been experimenting lately and this is what I created. ↓↓↓↓↓
BLUEBERRY LEMON ICE CREAM 2. GERMAN CHOCOLATE CAKE BALLS 3. 5 MINUTE STRAWBERRY FUDGE 4. HOW TO DECORATE COOKIES LIKE A PRO WITH CANNED FROSTING 5. FROSTING DIPPED DECORATED PRETZELS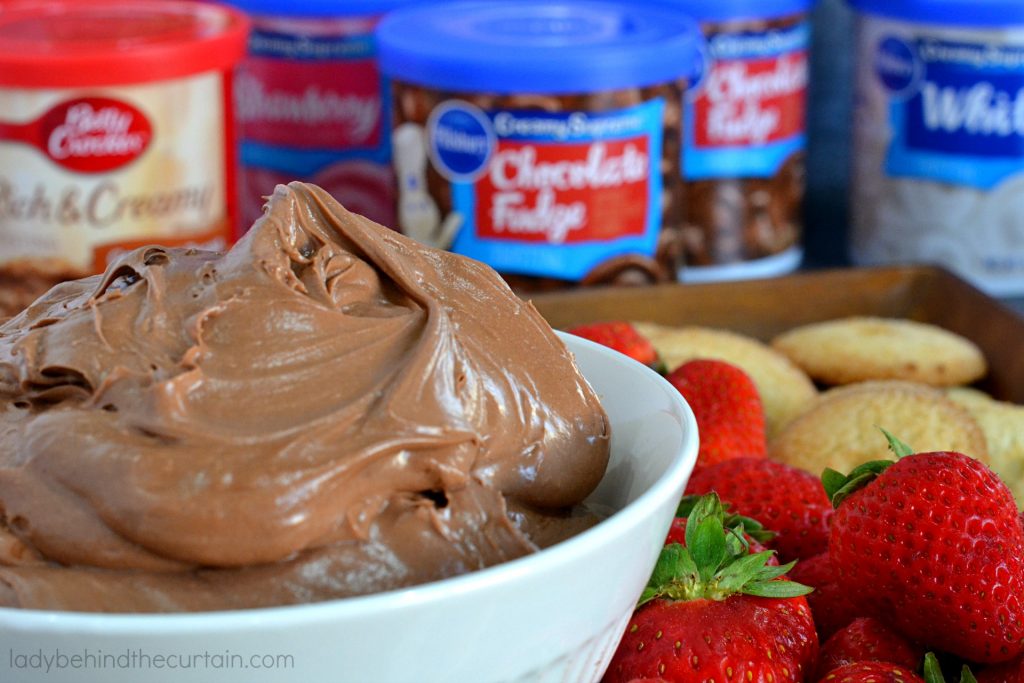 MORE SWEET DIP RECIPES
NEVER MISS A POST
Sign up for my newsletter and receive my recipes and Etsy store updates in your inbox. Easy to see anytime and saved for safe keeping. Click here and sign up today—->>>>CURTAIN CALL NEWSLETTER
More easy recipes you might like. THE BEST BANANA PUDDING and EASY PEACH COBBLER.