Strawberry Cheesecake Dip
Strawberry Cheesecake Dip | A light a creamy dip with a sweet strawberry topping.  Served with regular graham crackers, chocolate graham crackers or pretzels.  This dip is super easy to make and so delicious.  I will warn you to hide the spoons because your guests are going to want to eat it by the spoonfuls!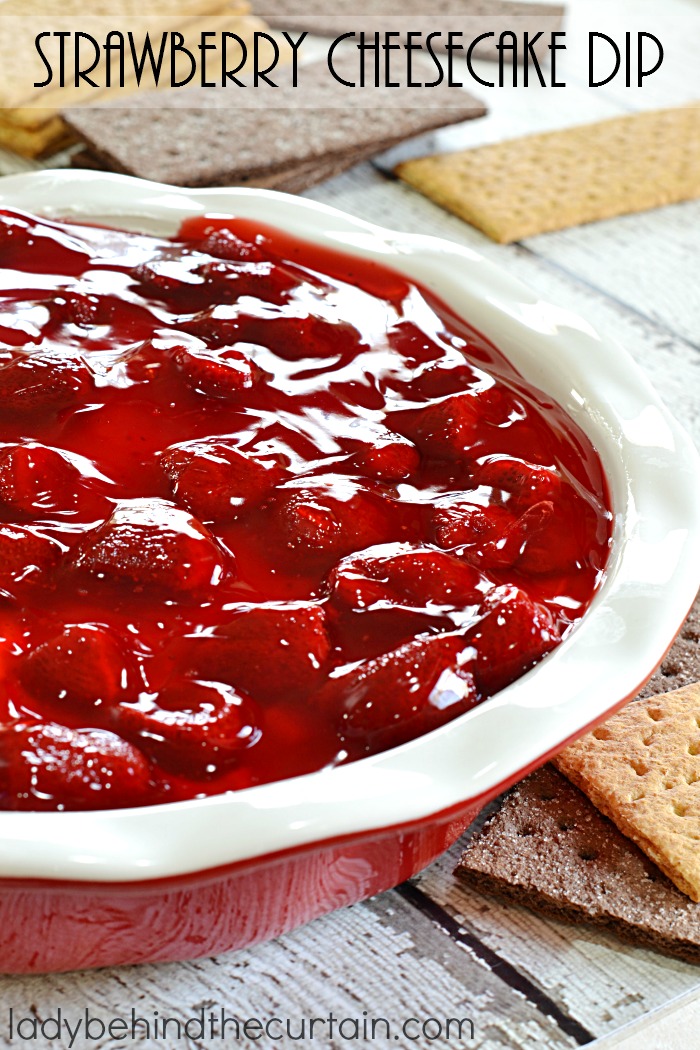 A little history behind this dip.  It originally started as a no bake cheesecake that I have been making since I was a newlywed (about 35 years).  We lived in a little one bedroom apartment in La Mirada, Ca. while my husband was going to college at Biola.  In the center of the apartments was a courtyard where every evening a group of elderly women would gather to gossip.  We would join them and every once in awhile I would bring down one of these pies.  Back then I didn't know anything about cooking or baking (I am a self taught cook/baker).  So no bake it was and everyone loved it!  That was a fun time for us.  My husband was only 19!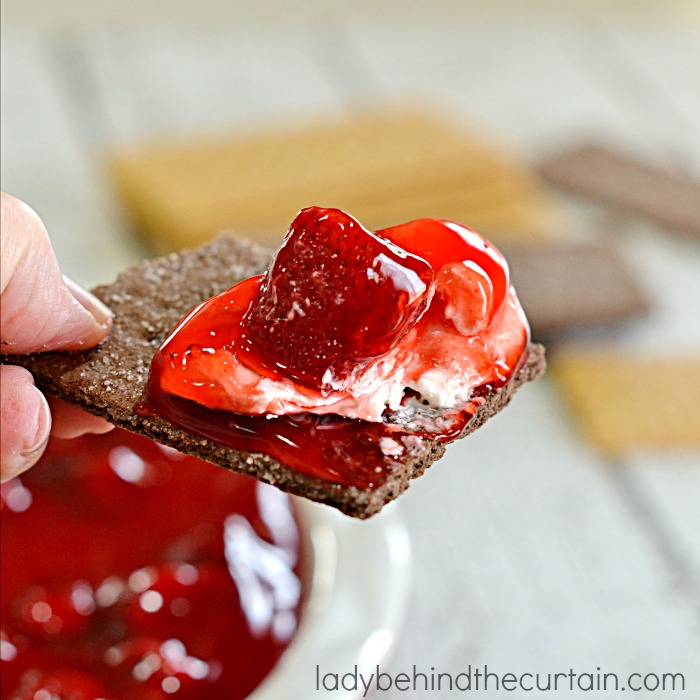 MORE SWEET DIP RECIPES
PAY DAY DIP  2. DULCE DE LECHE DIP  3. PEACH CHEESECAKE DIP