Strawberry Cheesecake Dip
Strawberry Cheesecake Dip | A light a creamy dip with a sweet strawberry topping.  Served with regular graham crackers, chocolate graham crackers or pretzels.  This dip is super easy to make and so delicious.  I will warn you to hide the spoons because your guests are going to want to eat it by the spoonfuls!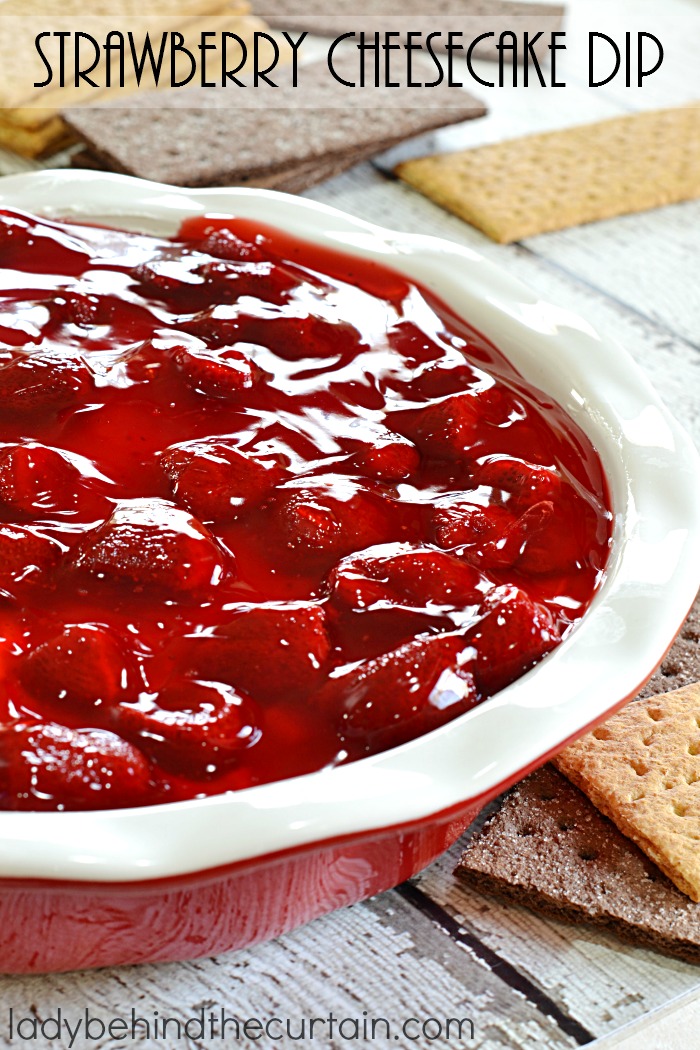 A little history behind this dip.  It originally started as a no bake cheesecake that I have been making since I was a newlywed (about 35 years).  We lived in a little one bedroom apartment in La Mirada, Ca. while my husband was going to college at Biola.  In the center of the apartments was a courtyard where every evening a group of elderly women would gather to gossip.  We would join them and every once in awhile I would bring down one of these pies.  Back then I didn't know anything about cooking or baking (I am a self taught cook/baker).  So no bake it was and everyone loved it!  That was a fun time for us.  My husband was only 19!
Yield: Serves 12
Strawberry Cheesecake Dip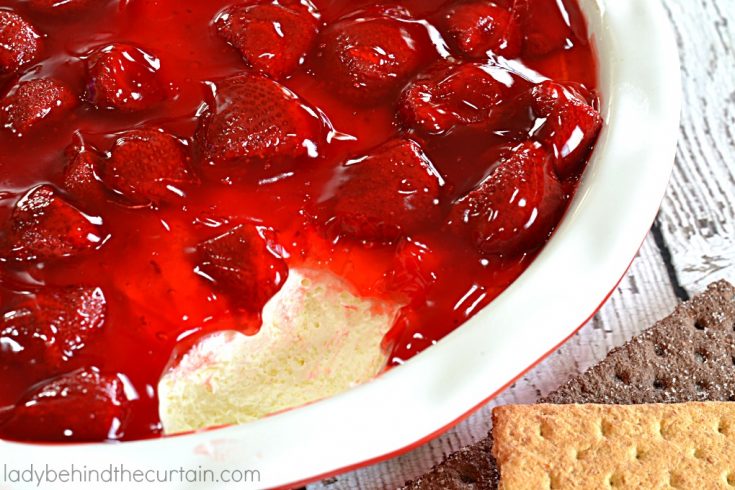 Ingredients
2 (8ounce) blocks cream cheese, softened
1 (8 ounce) frozen whipped topping, thawed
2 cups confectioners' sugar
1 (21 ounce) can strawberry pie filling
graham crackers, chocolate graham cracker and pretzel sticks
Instructions
In a medium mixing bowl blend the cream cheese until creamy; mix in the cool whip and confectioners' sugar until combined.
Spread into a 9-inch pie dish.
Top with strawberry pie filling.
Store in refrigerator until ready to serve.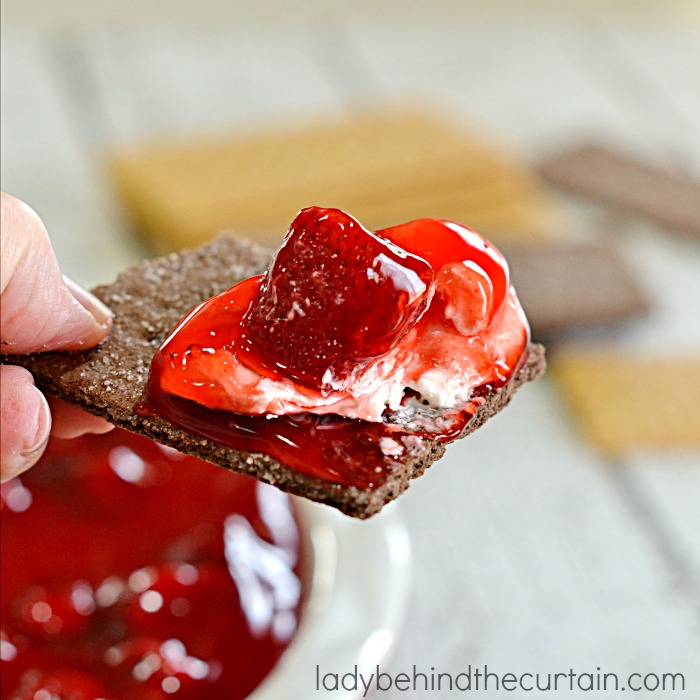 MORE SWEET DIP RECIPES
PAY DAY DIP  2. DULCE DE LECHE DIP  3. PEACH CHEESECAKE DIP