Raspberry Swirl Bundt Cake
Raspberry Swirl Bundt Cake | This delicious Valentine's Day Dessert is a moist cake with swirls of fresh raspberry sauce.  This eye catching dessert has ribbons of red running through it and is perfect for any brunch or Valentine's Day!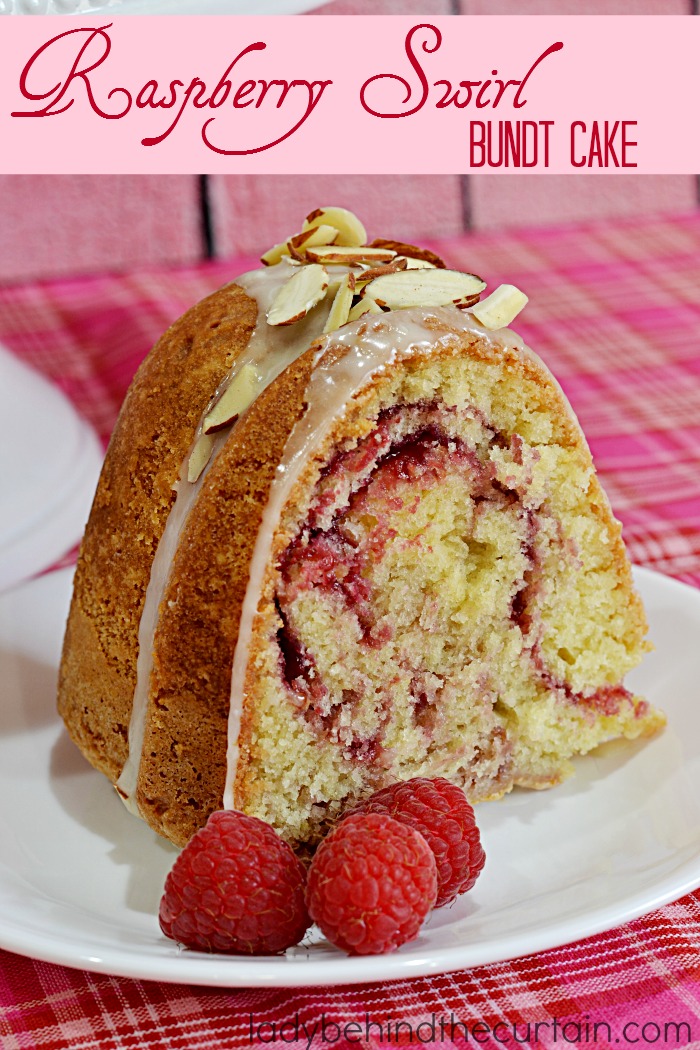 The raspberry sauce can be made with fresh or frozen raspberries.  Since we are in the middle of winter I used frozen berries.  I couldn't tell the difference and neither could the ladies at the luncheon.
If Raspberry is your flavor of choice you might also like my Light Raspberry White Chocolate Chip Muffins, White Chocolate Raspberry Bars or my Raspberry Creme Cake Roll.
To make this cake a snap to make I made the sauce the day before (it needs to have time to chill).  I love the batter!  It's so thick and beautiful.  To achieve the ribbon look…first add a layer of batter.
Using a spoon make a trench around the center.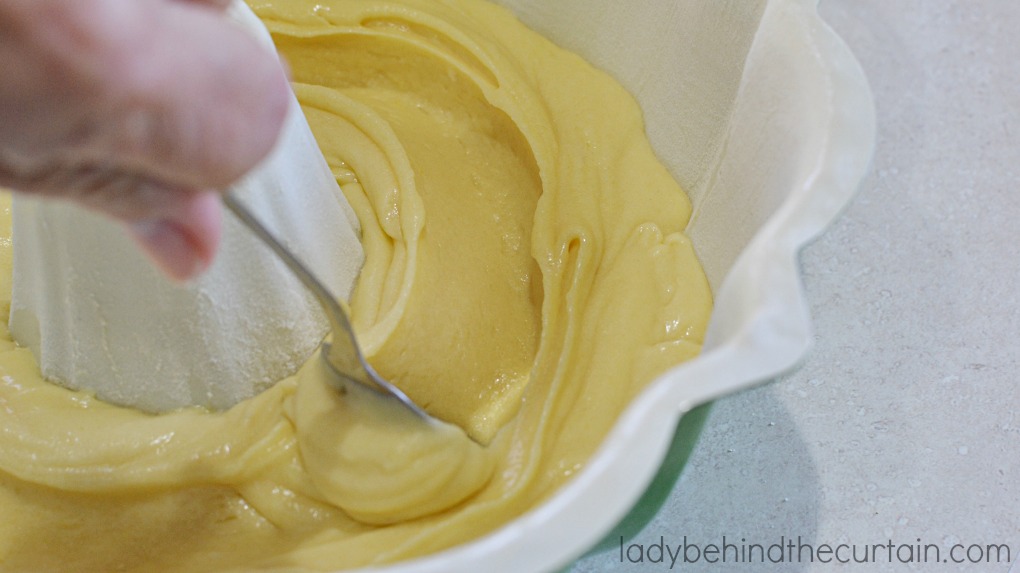 Fill with sauce.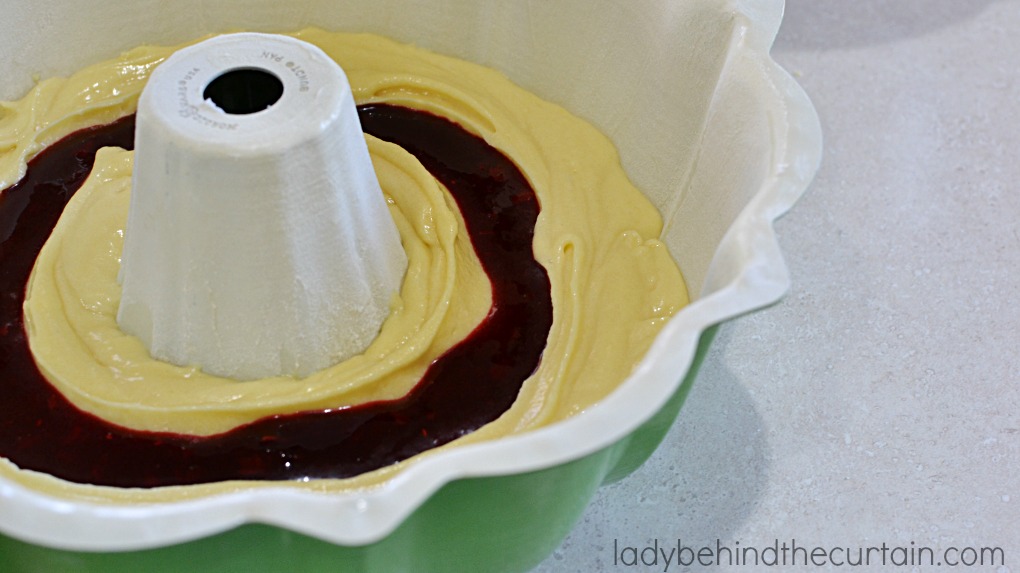 Cover with more batter.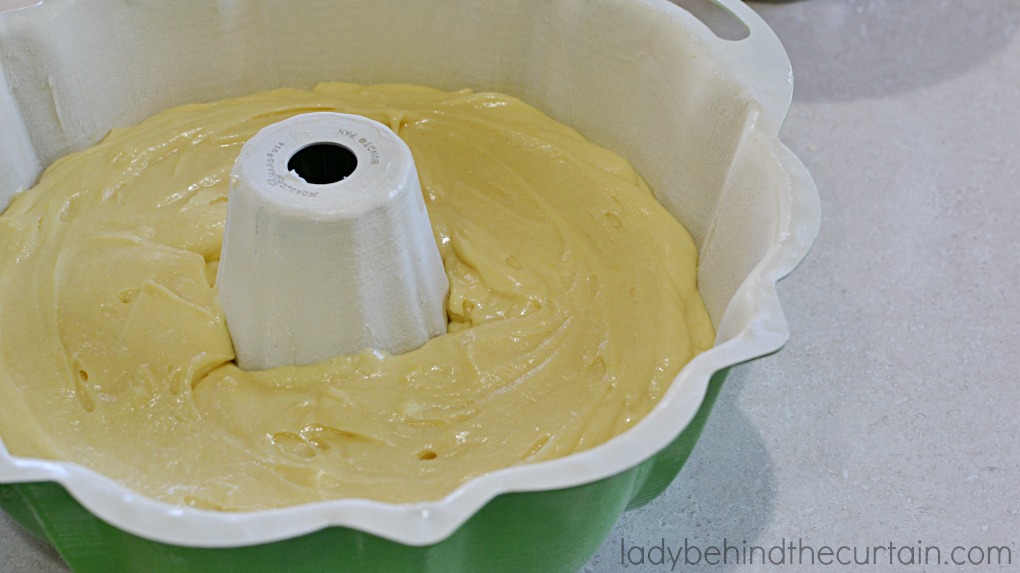 Make a trench and fill with sauce.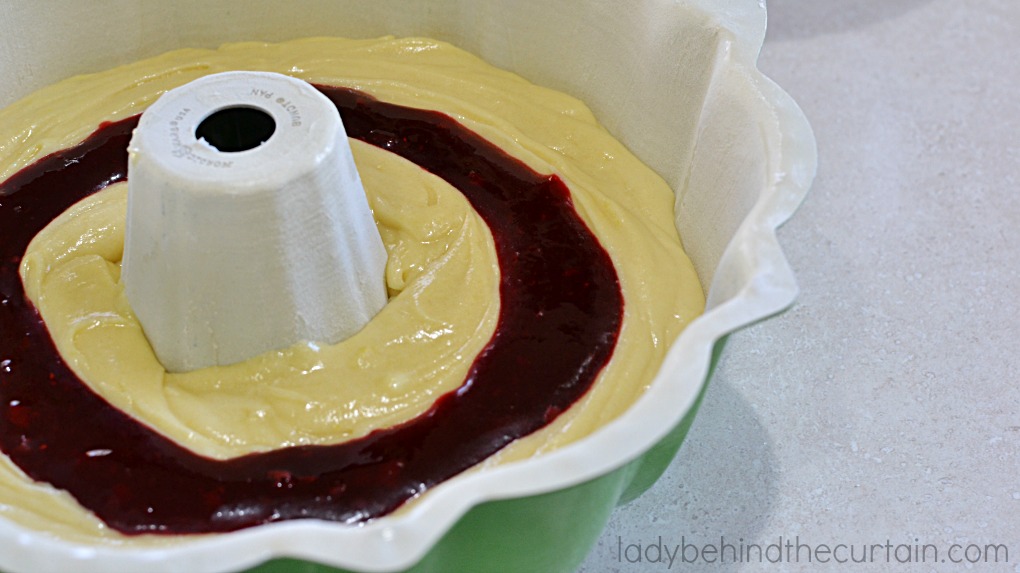 Cover with remaining batter; use a knife and swirl around pan.
Bake; let cool in pan 10 minutes.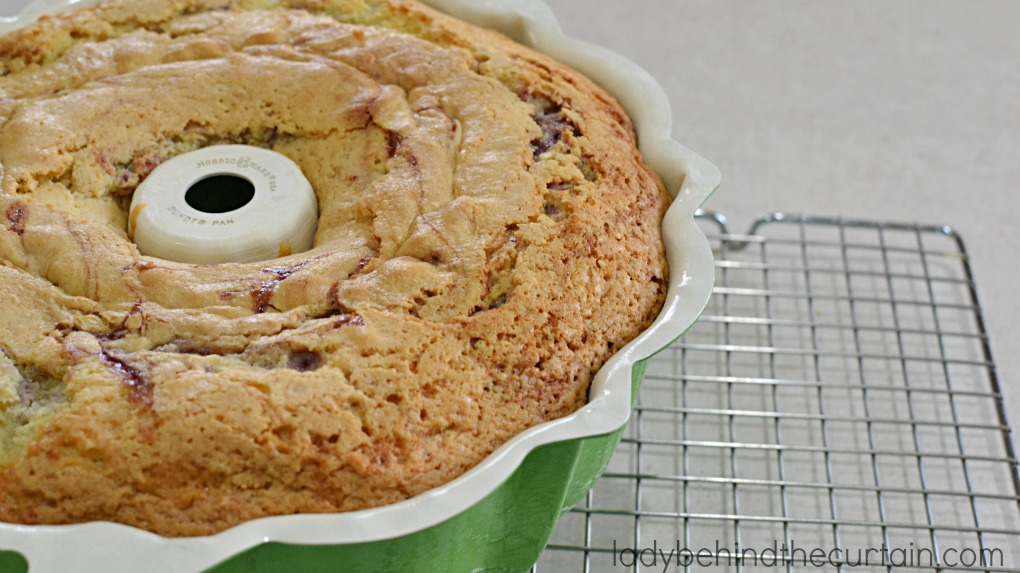 Take out of pan.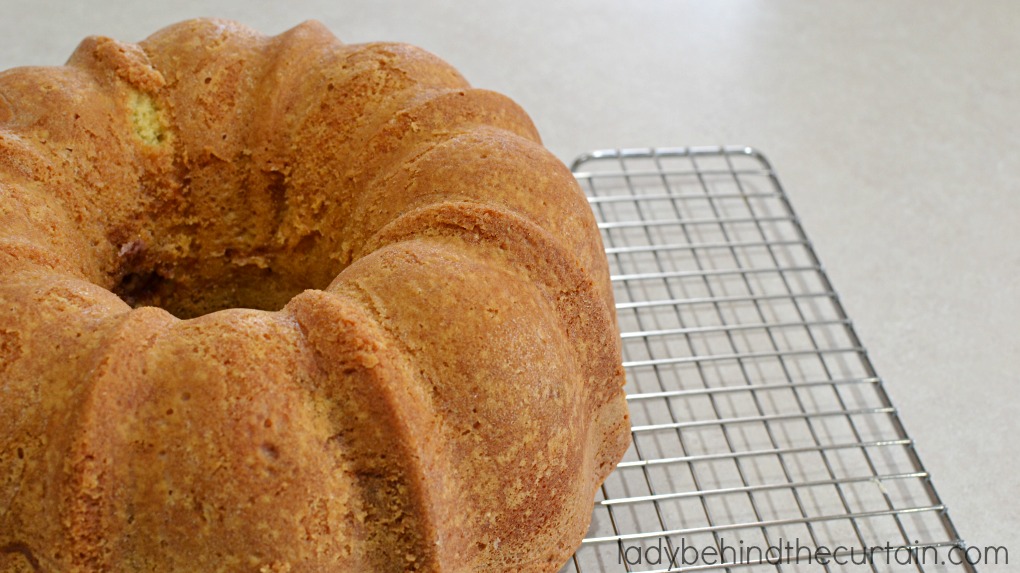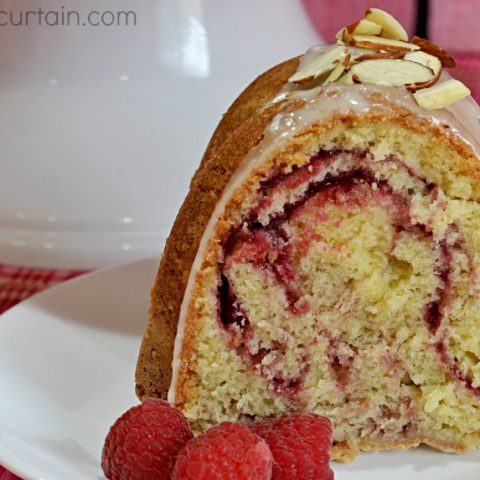 Raspberry Swirl Bundt Cake
Cook Time:
1 hour
15 minutes
Total Time:
1 hour
45 minutes
Ingredients
For the Sauce:
1/4 cup granulated sugar
1 cup fresh or frozen raspberries
3 tablespoons peach nectar
For the Cake:
1 1/2 cup unsalted butter, softened
1 cup sour cream
3 cups granulated sugar
1 teaspoon lemon zest
1 teaspoon vanilla extract
5 large eggs
1 large egg yolk
3 1/4 cups all-purpose flour
1/2 teaspoon baking soda
1/4 teaspoon salt
For the Glaze:
3 tablespoons peach nectar
1 tablespoon light corn syrup
1/8 teaspoon almond extract
2 cups confectioners' sugar
Instructions
For the Sauce:
In a small saucepan, combine the sugar, raspberries and peach nectar.
Bring to a simmer; cook stirring often and crushing berries.
Cook 10 minutes or until mixture has thickened.
Strain berry mixture through a wire mesh sieve into a small bowl, pressing pulp with the back of a spoon.
Discard solids; cover and chill in the refrigerator for a least 6 hours and up to 3 days.
For the Cake:
Preheat oven to 325°.
Spray a 12 to 15 cup bundt pan with nonstick cooking spray with flour.
In a large mixing bowl beat butter and sour cream until combined.
Gradually add sugar, beating until fluffy.
Add lemon zest and vanilla beating until combined.
Add eggs one at a time, beating well after each addition.
In a medium bowl whisk together the flour, baking soda and salt.
Gradually add flour mixture to butter mixture, beating until combined.
Spoon 3 cups batter into prepared pan.
Use the back of a spoon to make a shallow trench in the middle.
Spoon 3 tablespoons sauce into trench.
Spoon 1 1/2 cups batter into pan, spreading carefully to cover raspberry sauce.
Repeat trench procedure and top with remaining sauce.
Add remaining batter onto of sauce and carefully spread.
Run a knife though the batter 8 times to swirl the filling.
Gently tap pan on counter to release any trapped air bubbles.
Bake 1 hour and 15 minutes or until a wooden pick inserted in the cake comes out clean.
TIP: If the cake is getting too dark you can tent the cake with foil half way through baking.
Let the cake cool in the pan 10 minutes; run a knife around the edges and around the center edges.
Turn upside down onto a cooling rack; remove from the pan and cooling completely.
Once cake is cooled add the glaze and sprinkle with sliced almonds.
For the Glaze:
In a medium bowl add the nectar, syrup, extract and sugar.
Whisk until smooth.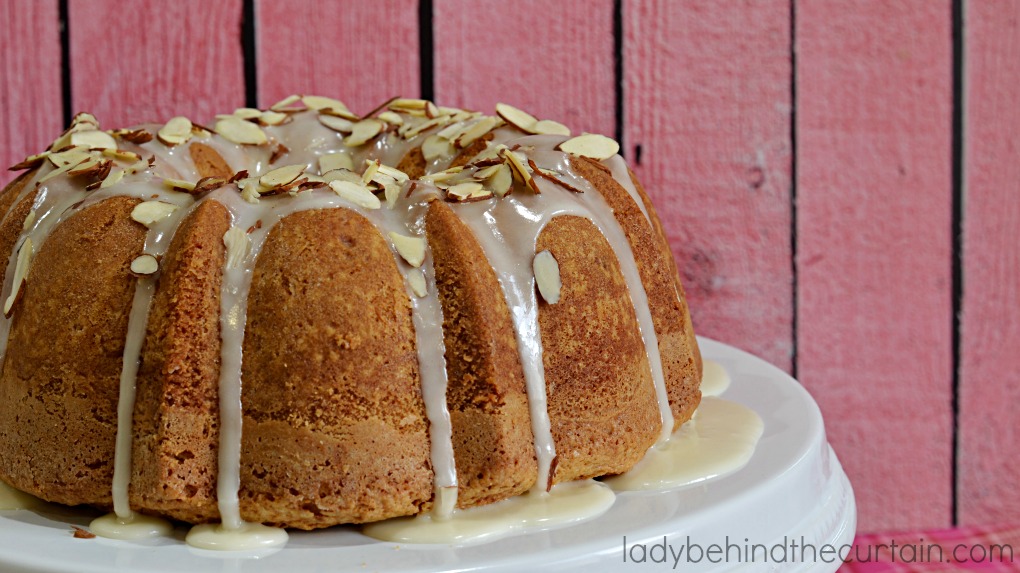 MORE CAKE RECIPES

BROWN SUGAR POUND CAKE  2. CITRUS POUND CAKE  3. CARAMEL APPLE POUND CAKE