Strawberry Cheesecake Truffles
Strawberry Cheesecake Truffles: Transform a store bought cheesecake (crust and all) into semi homemade cheesecake truffles. Now making your own Christmas truffles couldn't be any easier. It only takes THREE ingredients to create these holiday treats. These incredible strawberry cheesecake truffles start with a whole cheesecake, has chopped freeze dried strawberries and are covered in dark chocolate. Perfect for you Christmas dessert table.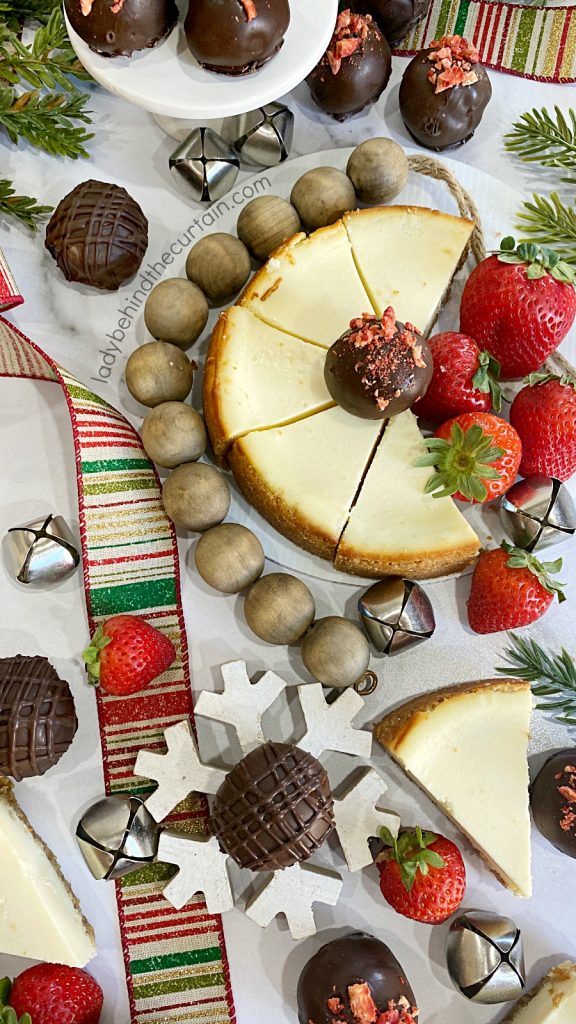 Strawberry Cheesecake Truffles—the perfect holiday treat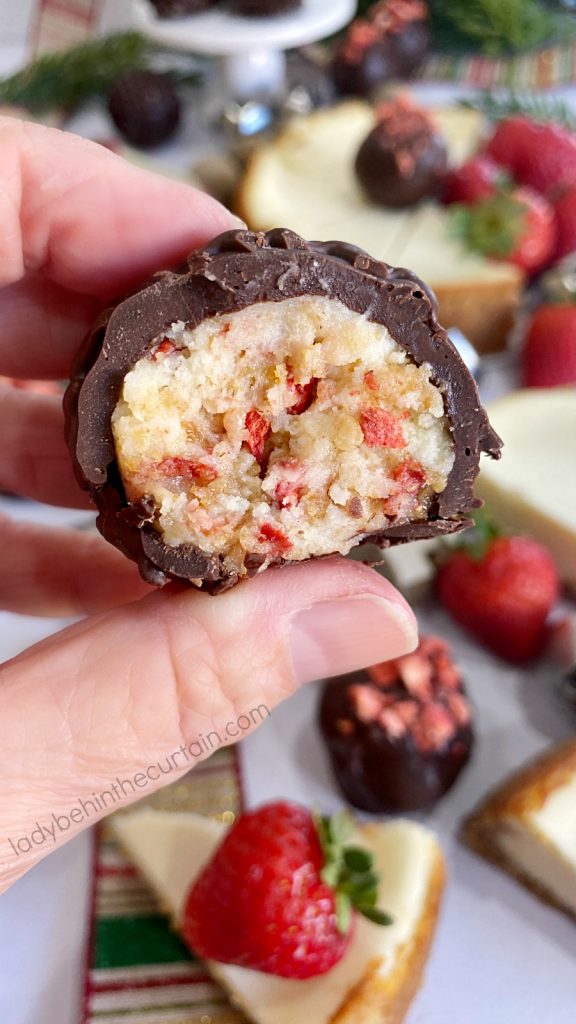 What Cheesecake Works Best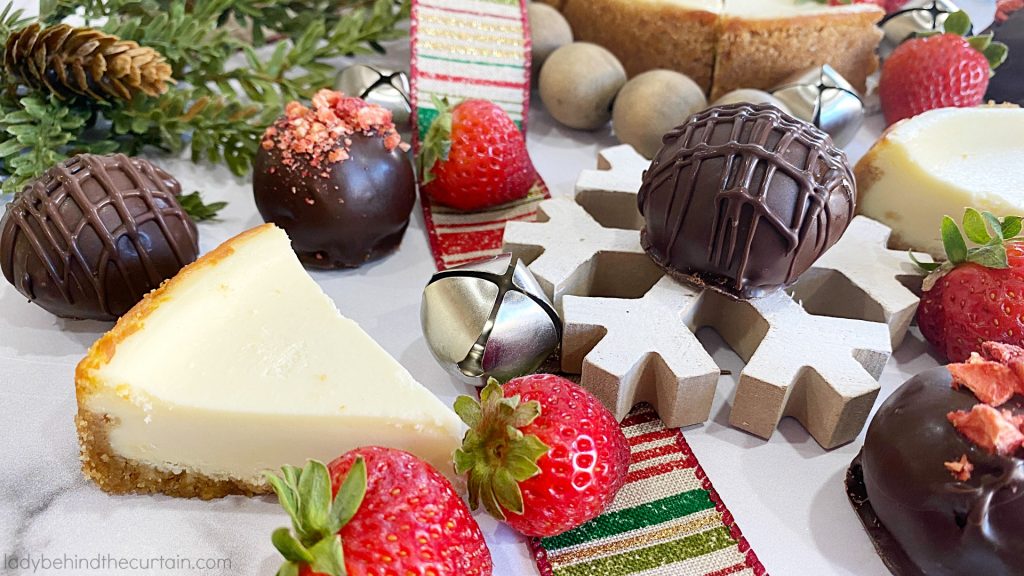 HOW TO MAKE SEMI HOMEMADE STRAWBERRY CHEESECAKE TRUFFLES
Use a fork to smash the cheesecake and crust together, making sure to leave some chunks of crust.
Fold in the chopped freeze dried strawberries.
With a 1½ inch cookie scoop—scoop mounds of the cheesecake mixture onto a baking sheet lined with parchment paper—freeze one hour.
Roll into balls.
Melt chocolate, cover balls with chocolate, place back on baking sheet, refrigerate to harden.
NOTE: If adding chopped freeze dried strawberries to the tops of the truffles, add the strawberry pieces while the chocolate is still wet.
DRIZZLE: In a back and forth motion add the drizzle topping.
Store in the refrigerator until ready to serve.
ANOTHER SEMI HOMEMADE TRUFFLE RECIPE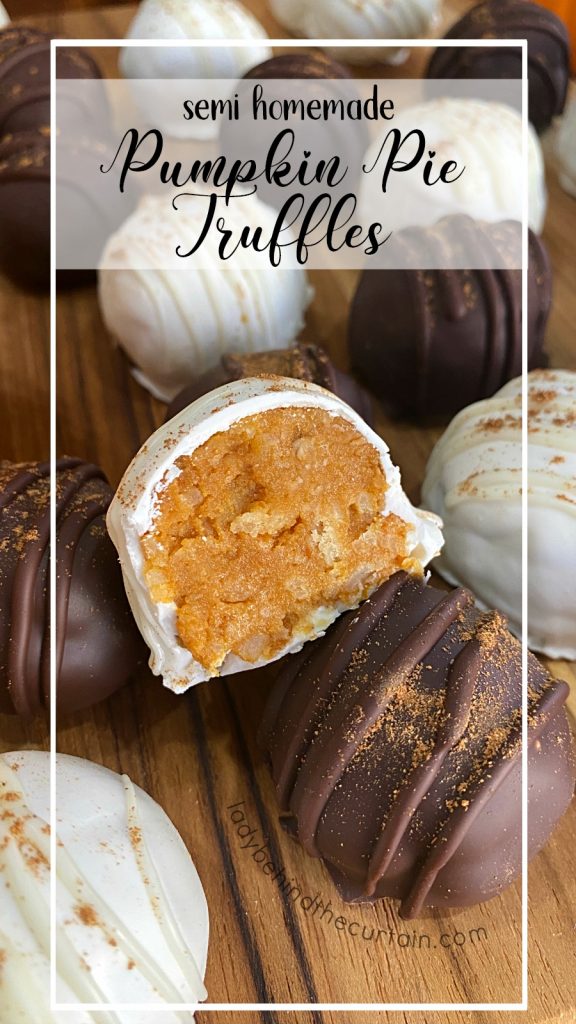 WHAT'S THE BEST CHOCOLATE FOR THE JOB?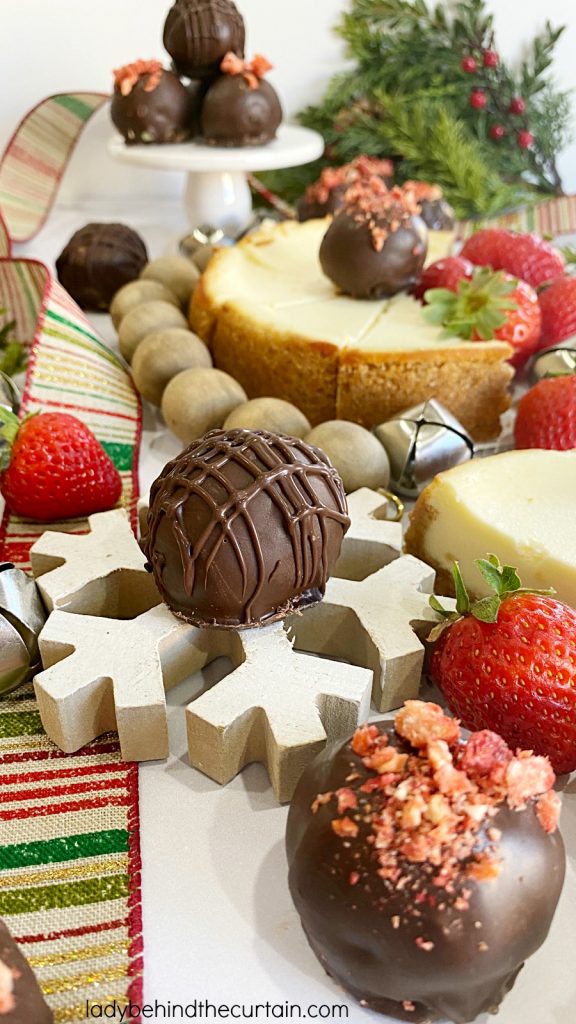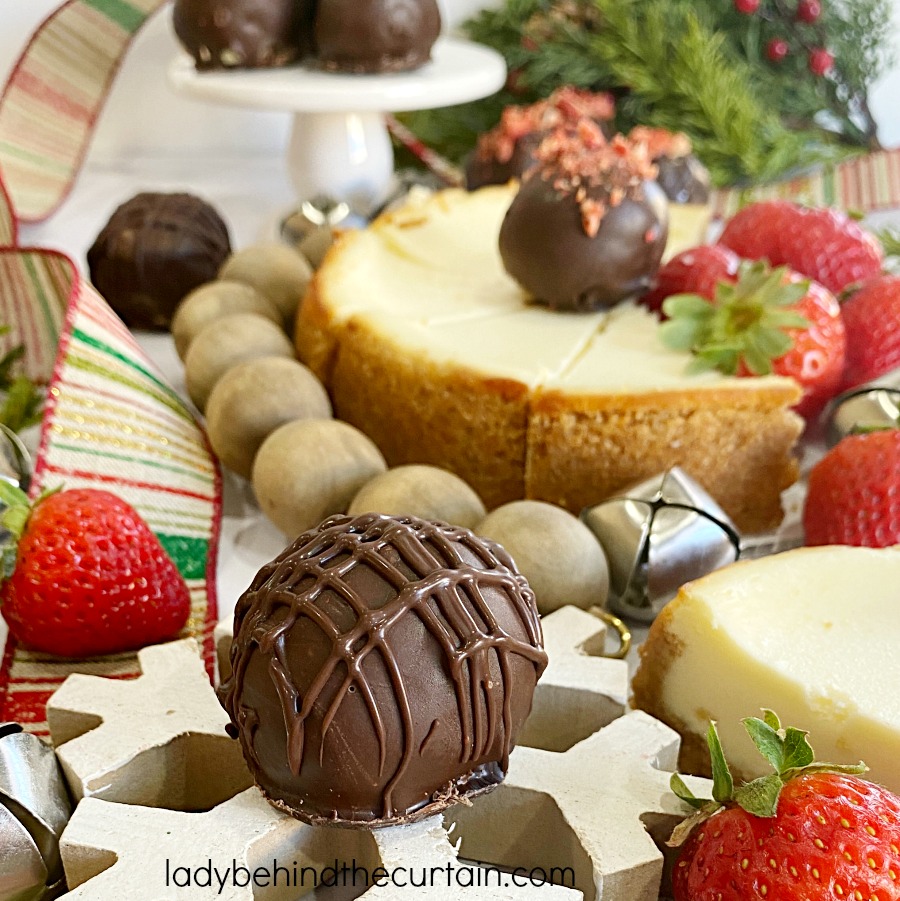 MORE TRUFFLE RECIPES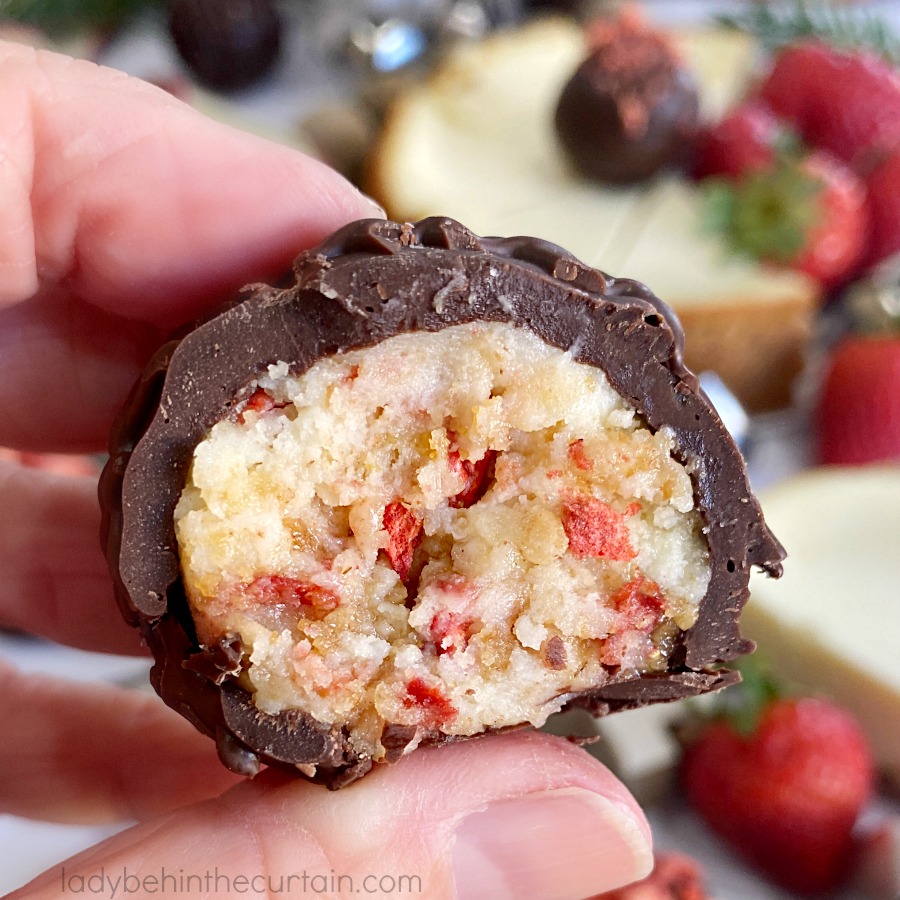 NEVER MISS A POST