I LOVED THIS SOUP!
Different then any soup I had made before.  Just simple ingredients but the flavors combined really made a delicious soup.  This soup is not heavy so it can be served before the main course.
Chicken Verde Soup Recipe (serves 4 to 6)
Ingredients
8 cups Chicken Stock plus chicken (link below for recipe and directions)
1 Fresno Chili, sliced in half, seeded and veined
3 – 10 ounce cans tomatillos, drained and chopped
1 tablespoon ground cumin
2-1/2 teaspoons ground coriander
1/4 teaspoon ground chipotle chili pepper
1 tablespoon salt
1 cup sour cream
1/2 cup fresh cilantro, chopped
garnish: chopped fresh cilantro, crumbled queso fresco, fried tortilla strips
Directions
Follow the directions for my chicken and chicken stock recipe HERE.  TIP:  I double the recipe and put one in the freezer.
Add shredded chicken back to the pot with the strained stock.  Place the fresno chili in with the stock and bring to a simmer.  Add the tomatillos, cumin, coriander, chipotle chile pepper and salt.  Simmer for 45 minutes.  Stir in sour cream and cilantro.  Garnish.  This is a LBC original!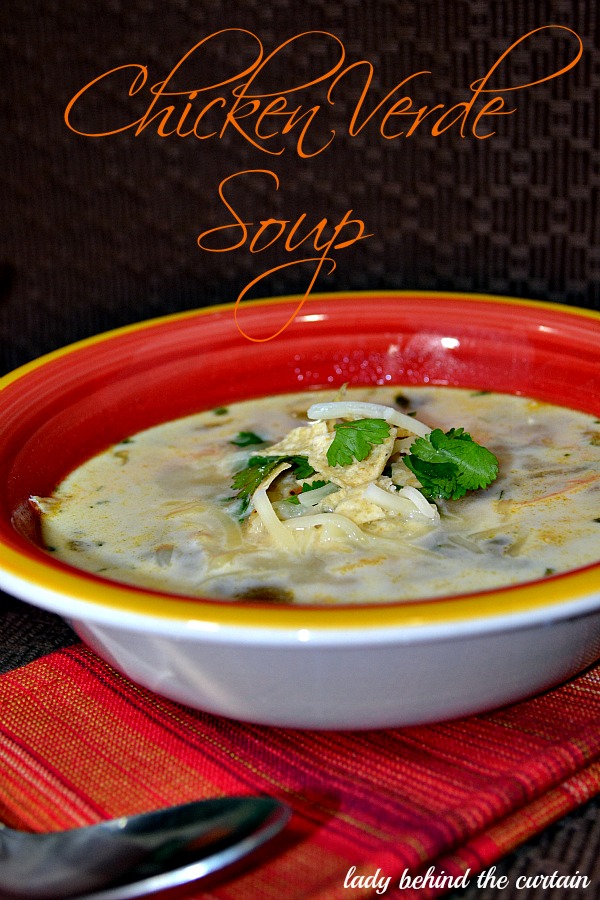 MORE GREAT SOUP RECIPES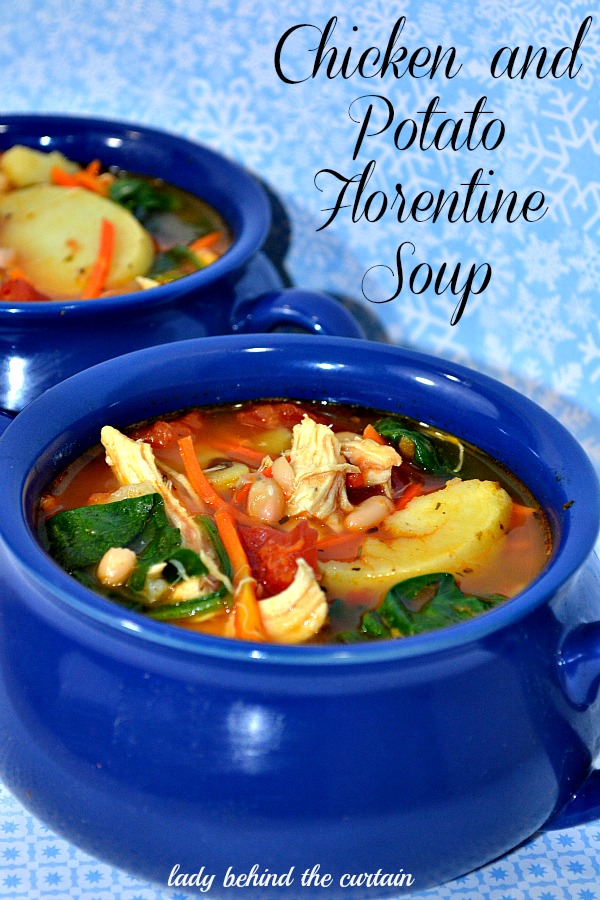 I SHARED THIS RECIPE AT THESE PARTIES