Copycat Panera Orange Scone Recipe
Copycat Panera Orange Scone Recipe: When it comes to scones these orange scones are at the top of my list. With pockets of cream cheese and butter these scones are tender and full of citrus flavor. 100% BETTER THEN PANERA!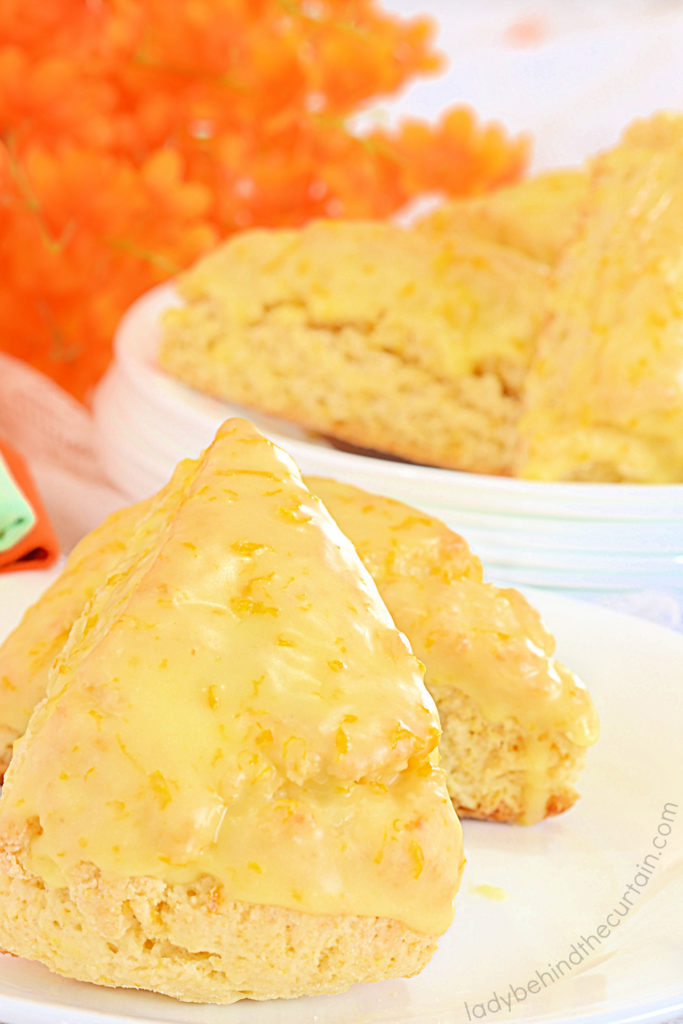 Freeze and Bake Scones
FREEZE: Make scones as directed and slice into triangles. Place triangles on baking sheet lined with parchment paper. Place flat in freezer until frozen solid. Put frozen scones in freezer safe zip top bags and label.
FROM FREEZER TO BAKING: Transfer frozen scones to a baking sheet lined with parchment paper. Preheat oven (the scones will thaw a bit while the oven heats. Bake the scones as long as the recipe calls for, adding a couple of minutes or so to the time to account for the scones being partially frozen. Add orange glaze as instructed.
How long can unbaked scones be frozen?
Keep unbaked scones in the freezer no longer then a month. After that, the integrity of the scones are compromised. The rise and moisture is not the same.
These scones are a bit smaller then the typical bakery scone. I like that….I get all the delicious flavor with not as many calories. If you want larger scones then form the dough into one large disk and cut into six wedges. Click here for 10 more recipes—->>>>SCONES.
How to Slice Scones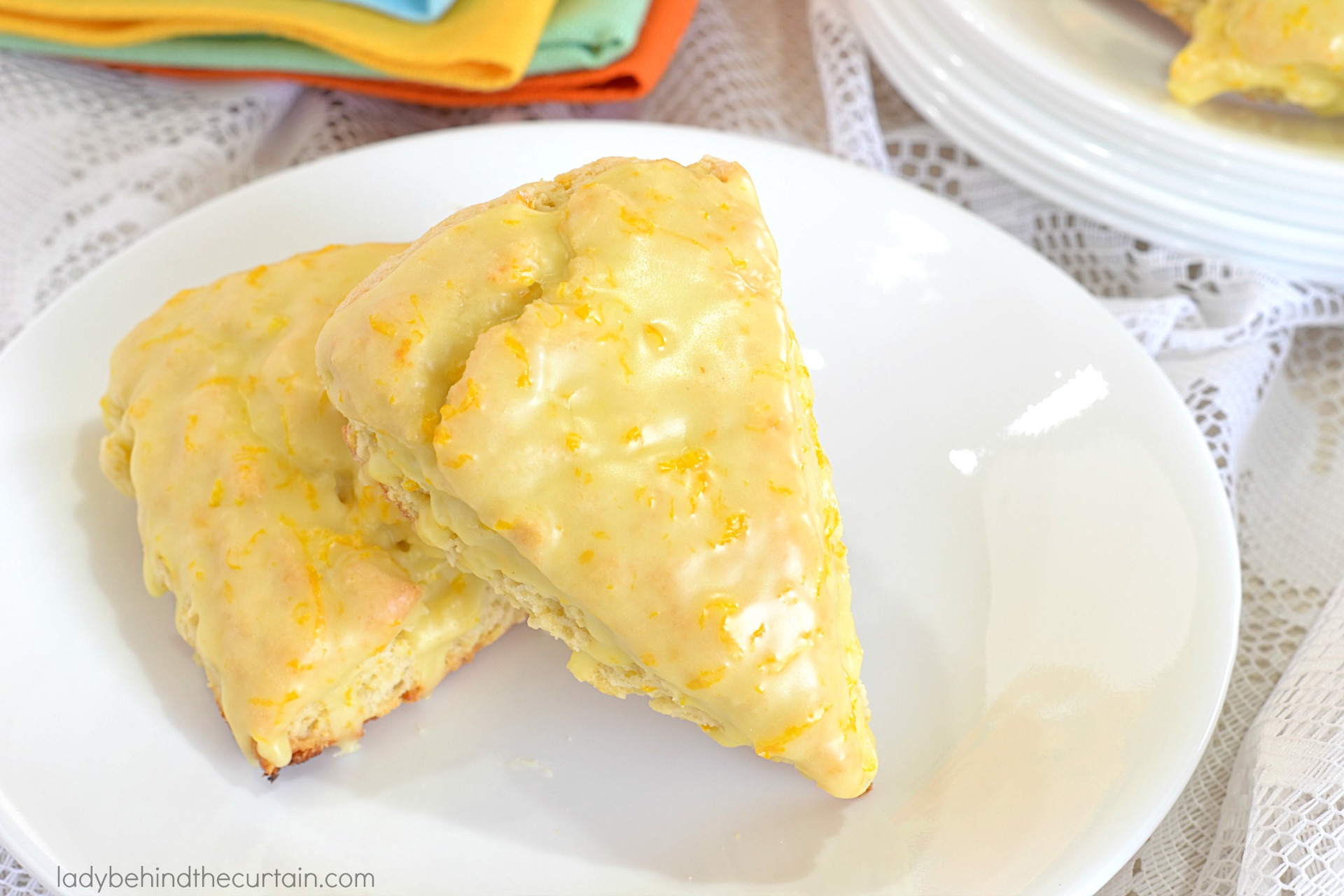 HOW TO MAKE MINI SCONES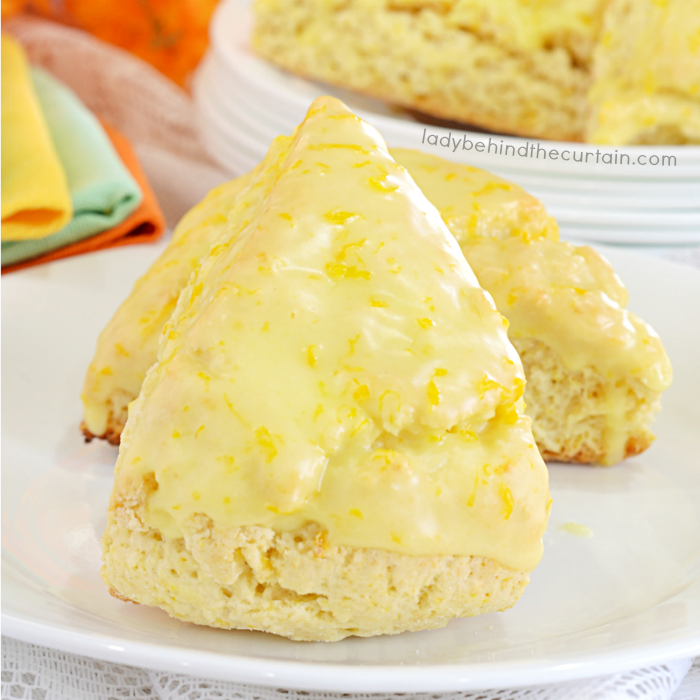 HOW TO STORE GLAZED SCONES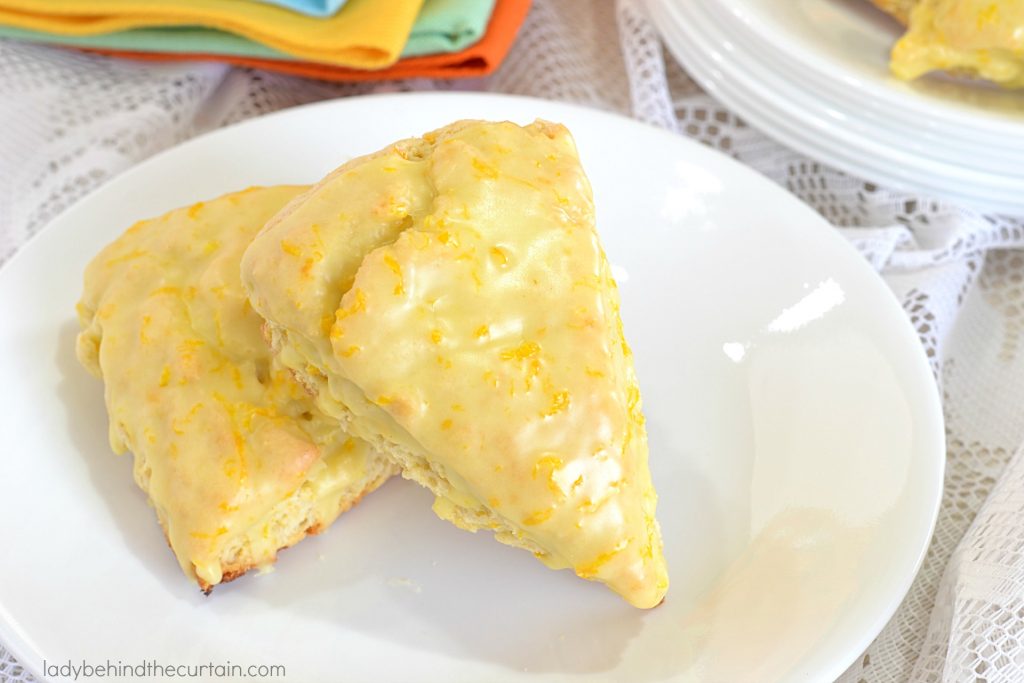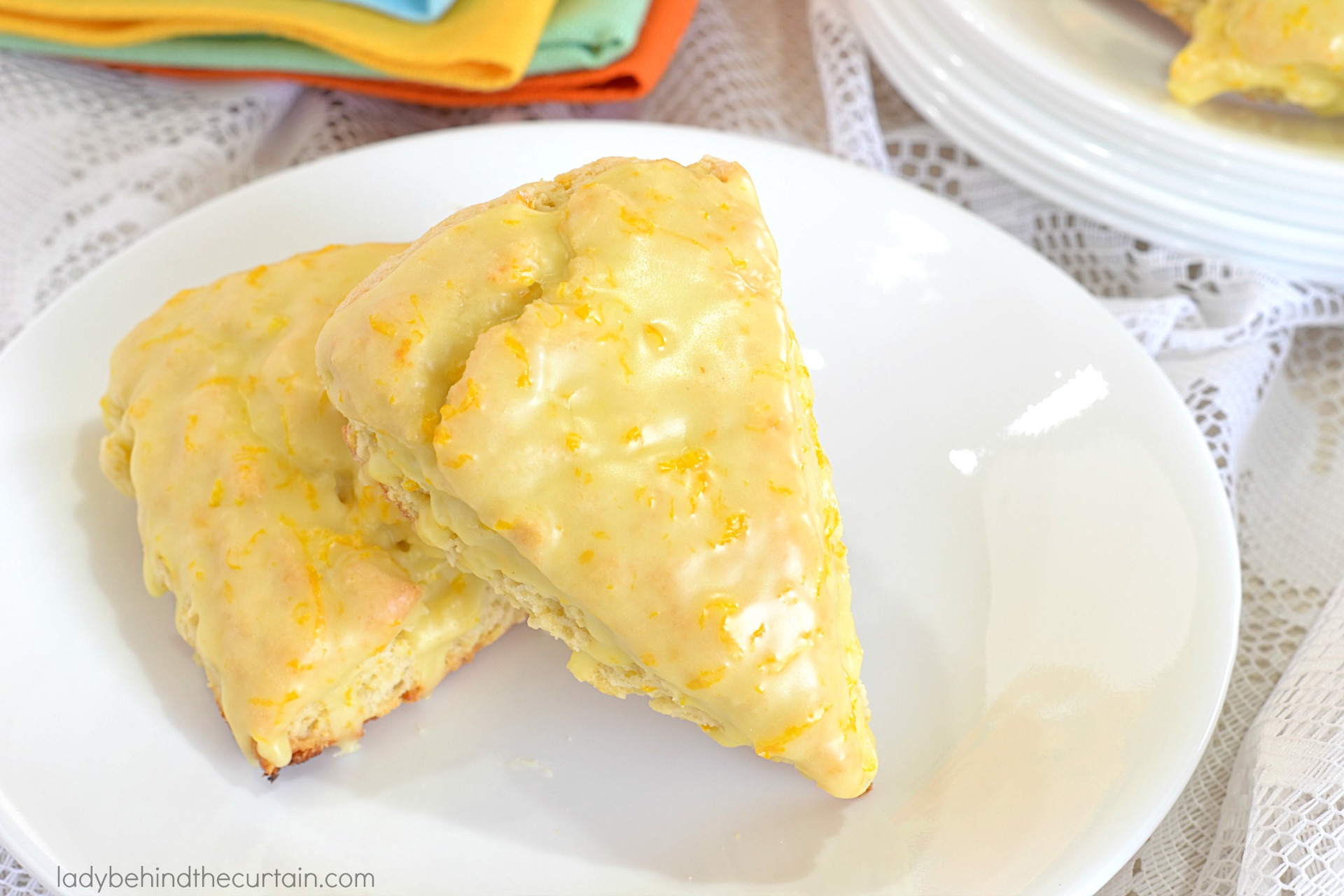 MORE SCONE RECIPES
NEVER MISS A POST